Photos can make a piece of writing more expressive. It's not just for beautification but also helpful in describing your ideas. A good photograph or image can add so much more to what you are trying to express. An easy way to get these images is to use sites that allow you to download copyright-free images. Some of these sites let you download free stock images in good quality. And you can safely use these photos for various purposes like in your blog, website or some other commercial project. To make your search easier here are 20 Best Free Image Download Sites you can check out.
Stock images are a big time saver, especially for bloggers. You don't have to hire a professional photographer or graphic designer, which is also expensive. You can simply search for a related photo and download it. Most of these sites let you find images by category or search by keyword. Using stock images are in general fast and inexpensive. Some sites let you buy a subscription or pay for images. But this list here includes completelyfree image download sites.
Although these arefree stock images and you can use and post these images without permission or any written credit. It is best to show your support to the artist. You can do that by donating whenever you like. You can also share their work on social media platforms like Instagram or follow their page.
Related Article: Top 10 image optimization tools for image compression
List of 20 Free Image Download Sites For Blogs
1. Pixabay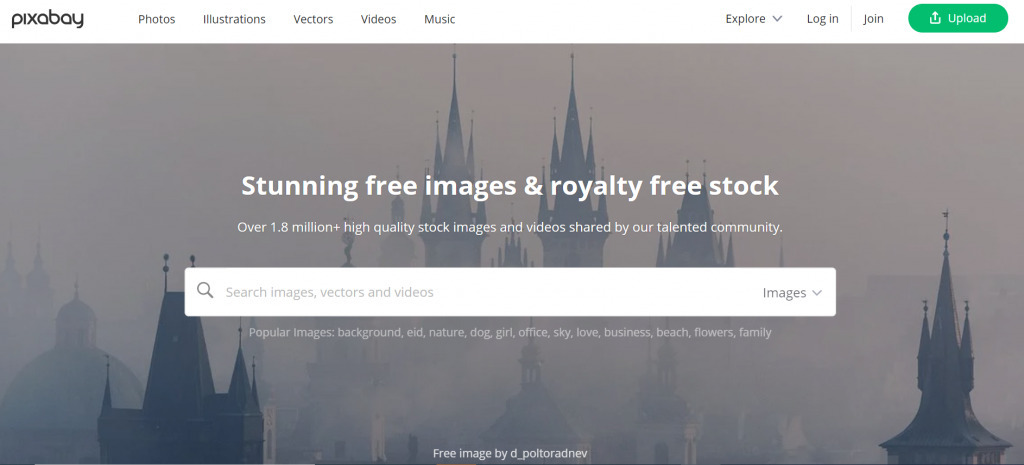 The first on our listfree image download sites is Pixabay. It has a wide range of high quiltyfree stock images. You can search for images by categories. You can either choose free stock photos, or vector art or illustrations. It also lets you search among all of them through a common search bar. The site lets you use keywords for search if you are looking for something specific. Or it lets you simply look go through the discover page. There you can view popular, latest or editors choice images. Pixabay also offers filters to make the search easier. You can choose the image orientation, size and colour. Apart from that, there are multiple download qualities available too.
Try Pixabay
2. Unsplash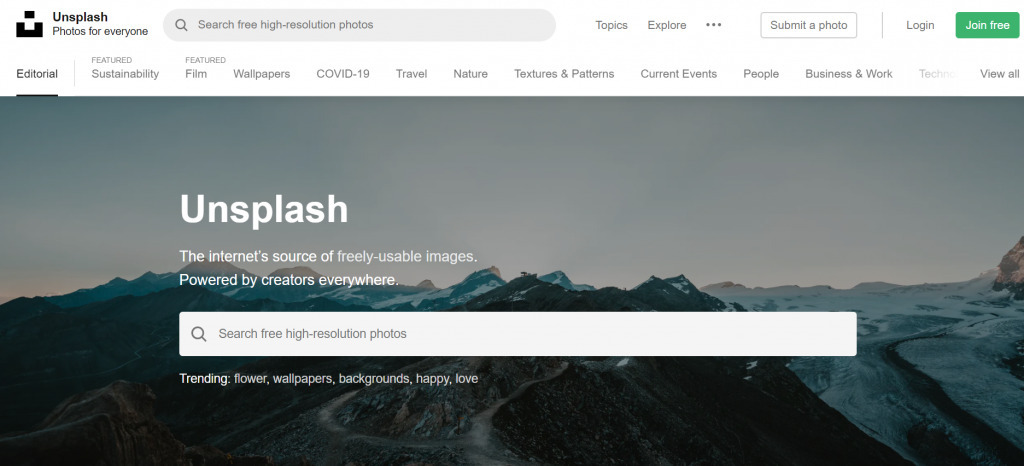 Unsplash website letsdownload free photos in high quality. You can search for copyright-free images using the search bar on the top. They have a large collection of photos to choose from. The site lets you see the trending keywords and has an editorial section to explore more copyright-free images. To view more, you can see several featured topics and their top contributor too. Unsplash also lets you follow your favourite artists and like their pictures after creating an account. It also encourages and helps you share their work on platforms like Facebook, Pinterest and Twitter.
Try Unsplash
3. Pexel

Pexel is another very popular site on our list of the best free image download sites. It has a search bar to directly search forphotos and videos too. You can use the keywords that best describes the photo or search for a creator you like. These image searches can be filtered according to image orientation, size or colour. The site also suggests descriptive words to help and get better search results. There is also an explore section. You can discover photos from different topics or by colour. It also shows a recommendation collection based on your searches and also saves your search history. Pexel encourages users to share the work of creators. It also lets users donate to the artist. You can also create an account on Pexel to like and follow them.
Try Pexel
4. StockSnap.io

Stocksnap has many copyright-free images available for download. These photos are divided into different categories like business, wallpaper etc. You can also see which photos are trending. You can also search for them directly from the search bar. These searches can be sorted based on dates, views, downloads and more. They can be downloaded easily by just one click. StockSnap also lets you share the work of the creator directly after download, by providing the link and their info.
Try StockSnap.io
5. Burst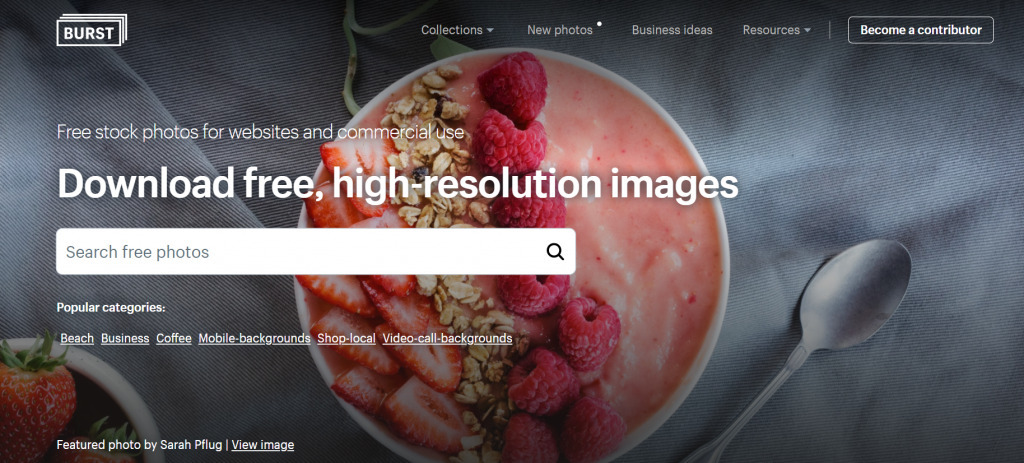 Burst is very similar to StockSnap. Much like StockSnap and other free image download sites, it also has a search bar to find images. You can also check out images in different categories. The site features the best free images for blogs and websites weekly, so, you see what's popular. For download, there are two options available. You can choose between high resolution and low resolution. It lets you share the image directly to different platforms like Twitter. Apart from this, Burst has a section called Resources where you can read and learn about blogging, photography and more.
Try Burst
6. Canva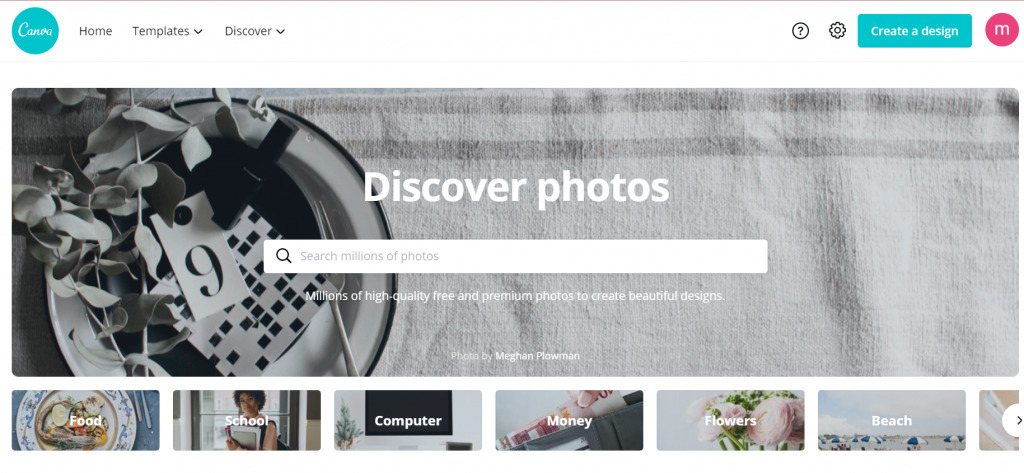 Unlike otherfree image download sites above on this list, Canva is not just for downloading free images. It is a graphic design platform that also provides free photos for download. It has a great collection of premium and free stock images. You can explore different categories like food, travel or you can simply use the search bar. To use Canva you have to create an account and after that download is quick ad easy. You can either download the image in the original resolution or choose between small and medium. It also allows using the photo directly to create something in Canva. It is a great option to download free images for blogs and websites.
Try Canva
7. Life of Pix

Life of Pix is one of those free image download sites that are very supportive of creators. You can not only download copyright-free images but also discover new photographers. It lets you directly search for photos as well as explore the whole gallery. There is a separate photographer section too. The site features a photographer as the Photographer Of The Week. And their work in highlighted on Life Of Pix's social media accounts. They also arrange different challenges so you can find some great high-quality image. You can download images in their original resolution with just one click. Life of Pix also has free videos for download.
Try Life of Pix
8. Gratisography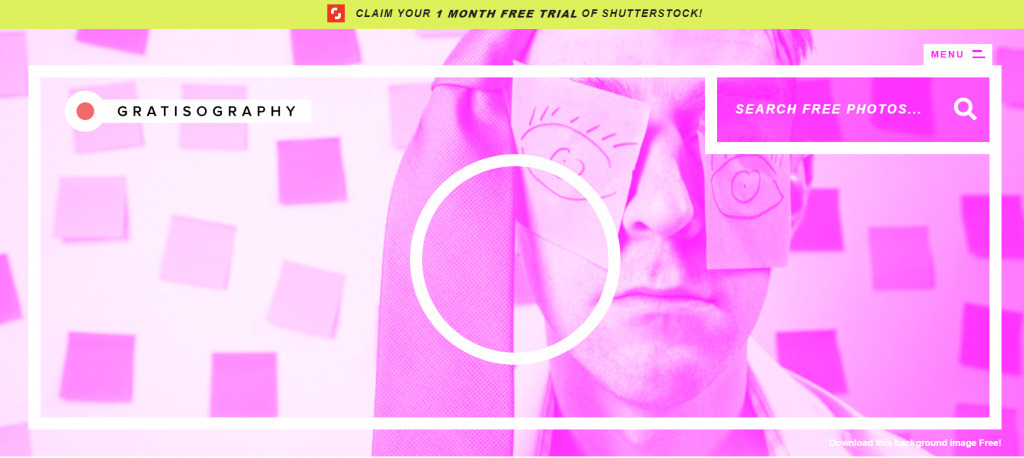 Gratisography offers a wide collection of eye-catching images. It allows free image download without copyright restrictions. There are various categories to explore. Or you can simply search for images by their description. The site also features what is trending and popular at the moment. Gratisography offers an email subscription that will send you new pictures alert after subscribing. The download is quick and easy. With just one click you can save and download an image.
9. Picjumbo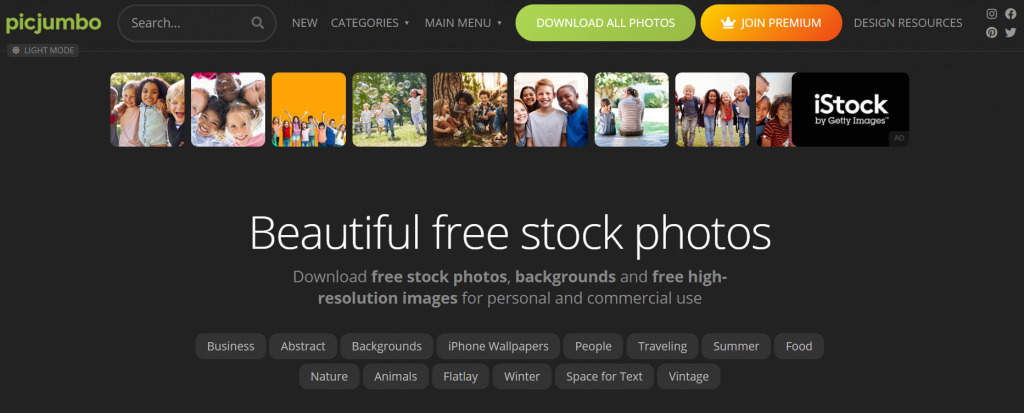 Picjumbo has a large collection of free stock images available for both personal and commercial use. You can download images from the site or you can also subscribe to their newsletter to get free stock images in your email inbox. The download is also simple and easy just like Gratisography, just one-click to save and download. The site lets you show your supports directly to the photographer by donating to them through Paypal. Apart from free image download, it also has a premium membership option starting from $5.99 a month.
Try Picjumbo
10. Negative Space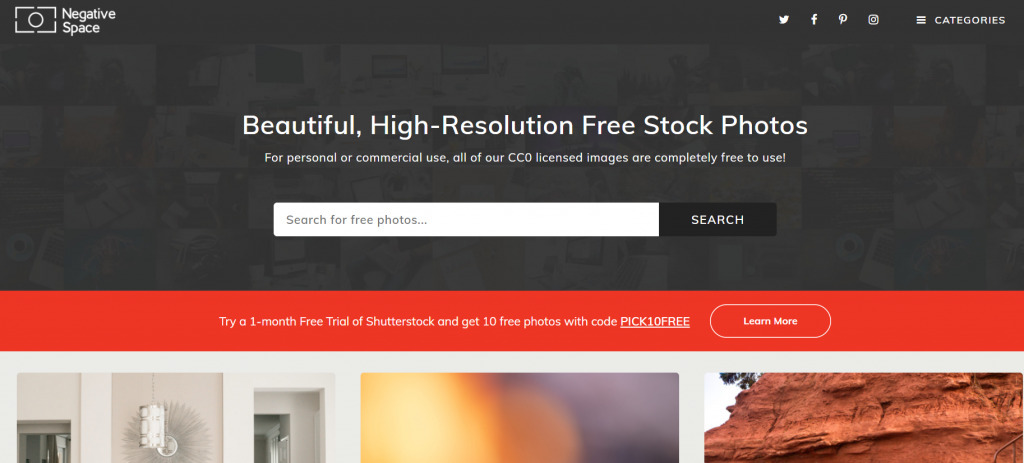 Negative Space is a conventional website dedicated only to high-resolution free stock images. Its features are simplistic. Just like many other free image download sites, it has a search bar on the top and an explore pages divided by categories like Nature, Animal, Objects etc. You can click on the image you click to view more related images. The download button under an image loads it in original resolution and you can right click and save it. It also has to email subscription that sends you new stock images.
Try Negative Space
11. Kaboompics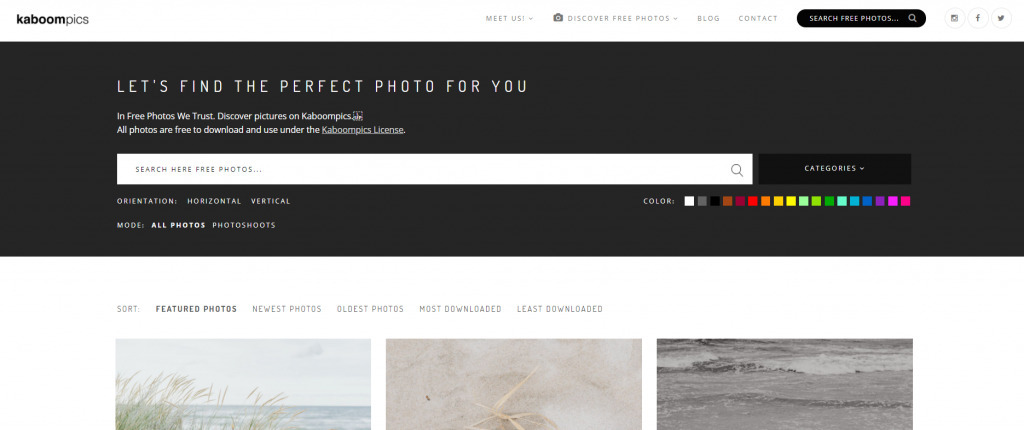 Kaboompics is one of the best options to findfree images for blogs. It lets you filter image search according to the colour palette so you can find a photo that complements a theme. You can also filter the image orientation and category for a more accurate result. There are single photos as well as complete photoshoots you can checkout. For download, there are three different sizes available. The original one then the medium size and lastly custom size. Kaboompics also features the photographers' info and lets you check out more of their work or, follow them on Instagram.
Try Kaboompics
12. New Old Stock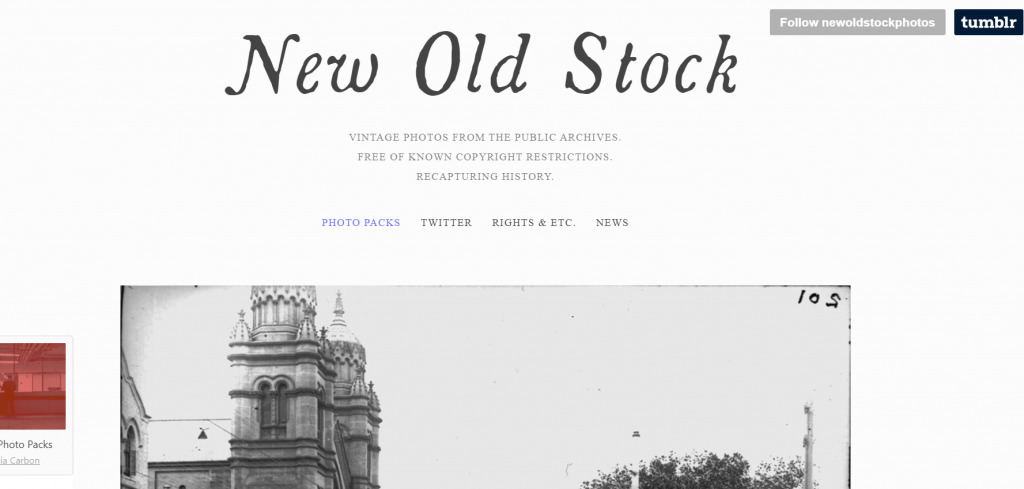 New Old Stock is a little different from otherfree image download sites on this list. It has vintage photos from public archives. These photos are cropped and edited so they are good enough to use. The images are copyright free and you can get more info about it underRights & Usage section. The images are available in fairly good quality and, you can simply right click and save them.New Old Stock has a newsletter subscription wherevintage photo collections in high quality and other news updates.
Try New Old Stock
13. Freestocks.org

Freestocks is another simplistic site that lets you download free stock images. The main page is somewhat similar to an explore page. There is a search bar on the top left. You can also search in a particular category. The site also features popular tags and categories. It lets you download images simply by clicking on the button, you don't even have to open the image. It has a moderately good collection of copyright-free images. If you are looking for minimalistic photos, they have a lot to offer.
Try Freestocks.org
14. ISO Republic

The ISO Republic is much like other free image download sites on our list. It has a direct search feature and an explore section. The large selection of free stock images divided into several categories makes it one of the best. These categories include Landscape, Technology, Architecture and many more. You can find free images for blogs under these different categories. It has a quick one-click download feature. You can see the image size, resolution and other details before the download. Apart from that, you can subscribe to them for morecopyright-free images. They also have stock videos on the site.
Try the ISO Republic
15. LibreShot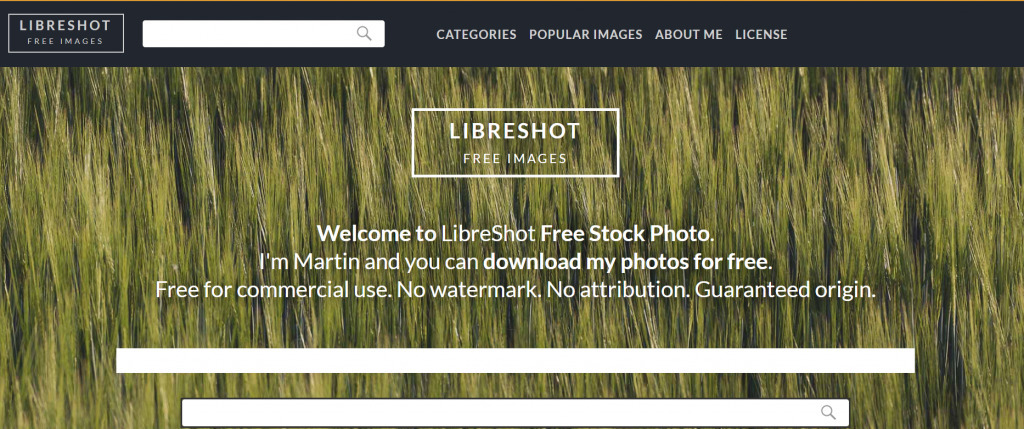 LibreShot is a website byMartin Vorel, a photographer. It is a simple site with few features. There are search bar and different image categories to find images quickly. The great quality of images makes it one of the bestfree image download sites. You can open images to view related similar images and also download is very easy. You can either download in original resolution or choose the smaller size. Although the downloads are completely free, you can show support by donating any amount between $1 to $10.
Try LibreShot
16. FreeRange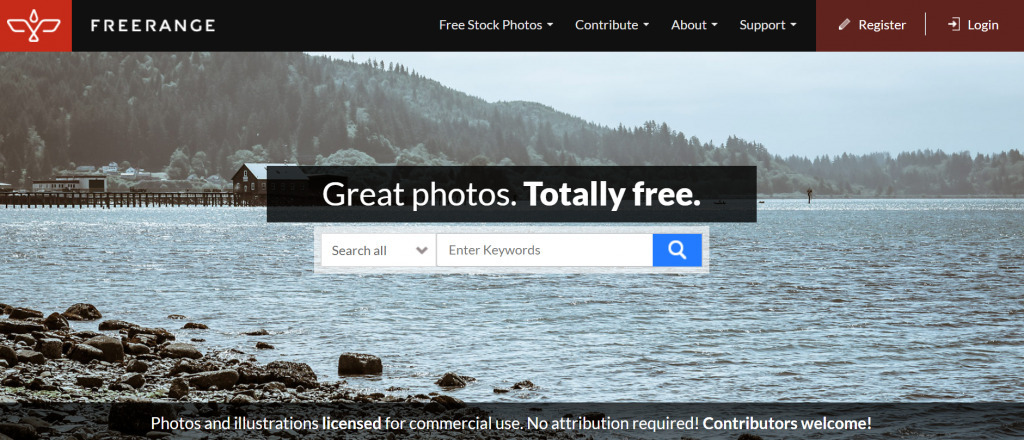 FreeRange offers free images and illustrations for commercial use. You can find these images on the site using keywords and selecting a category. Or you can simply explore the New Stock images section or the Popular Stock images section. For download, there are multiple image size options available. You can choose according to your requirements. You can also take the image directly to Pixlr for editing. The download is free but you have to register and login to download an image.
Try FreeRange
17. FancyCrave

FancyCrave is a site that mostly publishes articles related to blogging, entrepreneurship and lifestyle. Along with the article, they also providefree images for blogs. There are different packs of photos you can explore. The name and description can help you find what you are looking for. Some of these packs include both free and premium images. Y0u cannot download the premium images in full resolution for free. As blogs may not require very high resolution ( like 6000px X 4000px) , the site is suitable for bloggers.
Try FancyCrave
18. SPLITSHIRE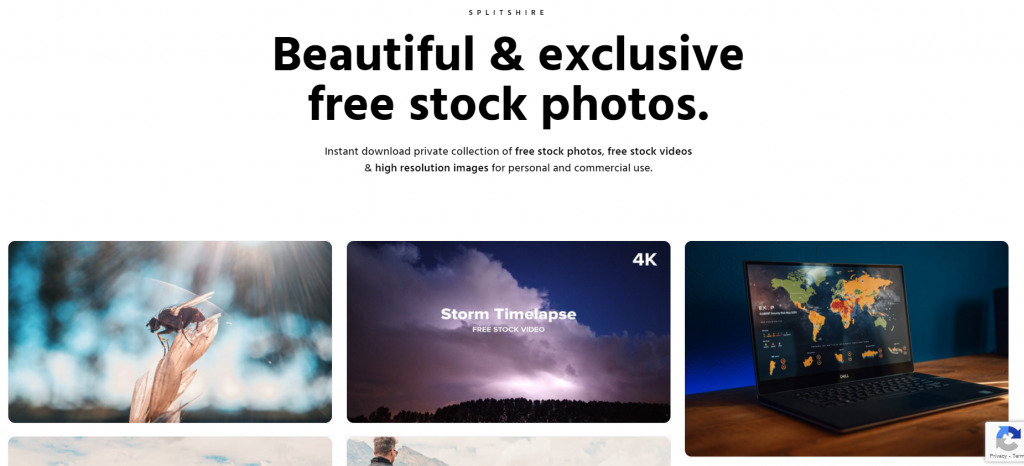 Splitshire is one of the free image download sites with all the basic features. The photos are divided into categories for easy search. There are also divisions like Top Best photos and New Stock Photos. These images are free for commercial use websites, blogs and more. You can also check the licence for more information. These free stock images can be downloaded easily with one-click. To show support you have the option to donate to the website.
Try Splitshire
19. Hubspot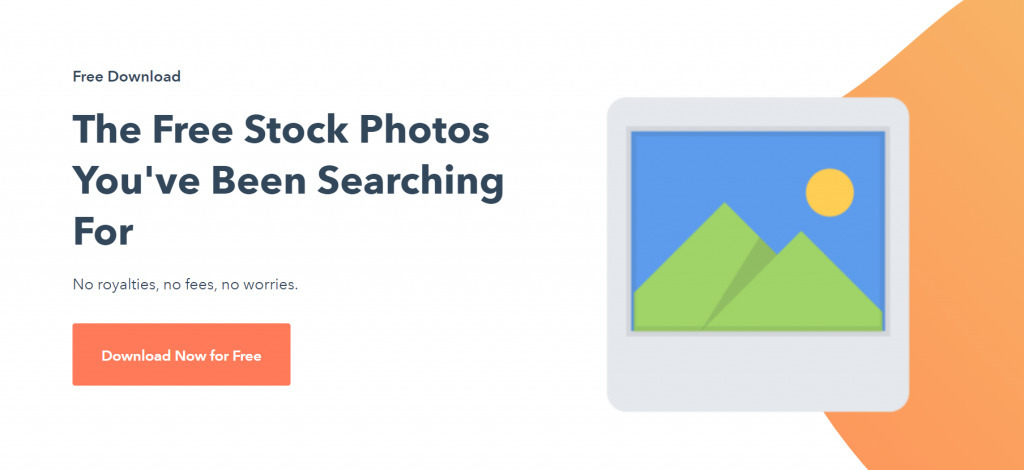 Hubspot offers a collection of most searched free stock images. These images are divided into four categories:Office stock photos,Computer stock photos, Kitchen stock photos andMiscellaneous stock photos. The photos are completely free but you have to fill out the information to get access. The information includes your name, contact information and some website /company details.
Try Hubspot
20. Startup Stock Photos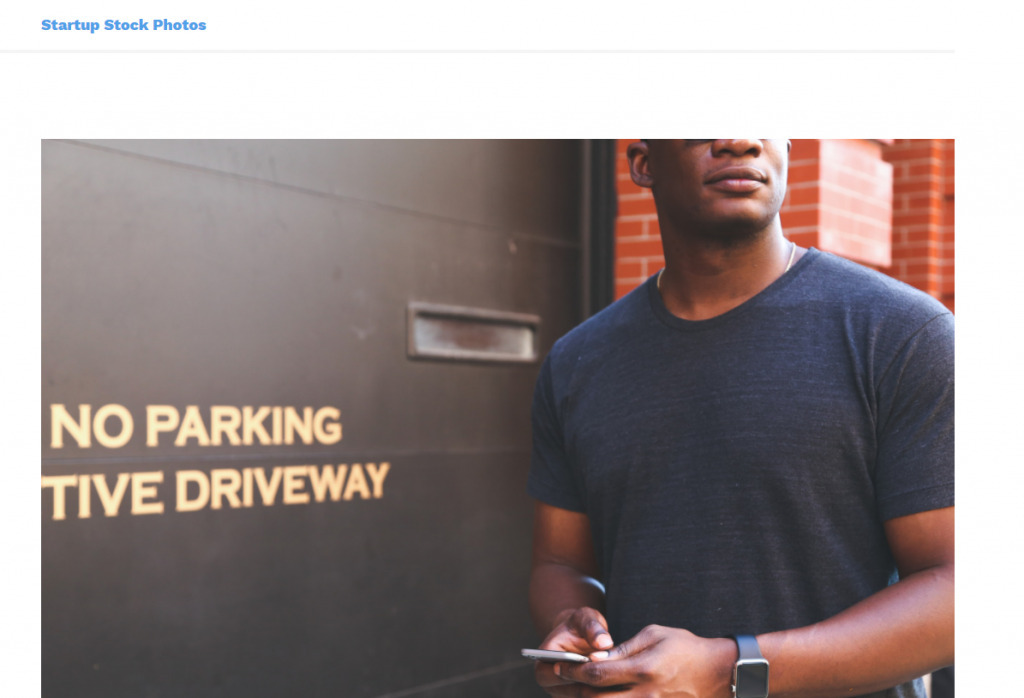 Startup Stock Photos is a plain and simple site that offered free images for blog, websites and more. You just have to scroll down to see these copyright-free images. To download just open, right-click and save. You can support creators by donating through Paypal.