Drawing is being pursued by many people these days and there are apps such as Procreate and it's various best procreate alternatives that provide artists with all tools for their drawing. Procreate eliminates the struggle of carrying plenty of tools to finish an artwork. Procreate is a painting and sketching application that is made for creative professionals. It is a perfect tool for graphic artists. You can draw using the tools available with these apps. Procreate enables you to add colours, textures and you can create a quick drawing or amazing piece of art. But procreate is available on iOS or Mac devices. We have a number of best procreate alternatives that let us use it on Android as well.
Procreate app has millions of users who can access its features like a quick menu, 64-bit colour, customized setting and much more. It has been the best solution for all painting lovers. As procreate is a commercial app it is available to use on the iOS platform only. This app provides you with all the required drawing tools to help you create beautiful sketches, paintings, and different types of illustrations. But if you don't have an iOS or Mac device you can try these best Procreate alternatives for Windows and Android to keep going with your drawings.
Must Read: Best Free Mac Photo Editor Apps
We have made a list of 10 best procreate alternatives for Windows and Android.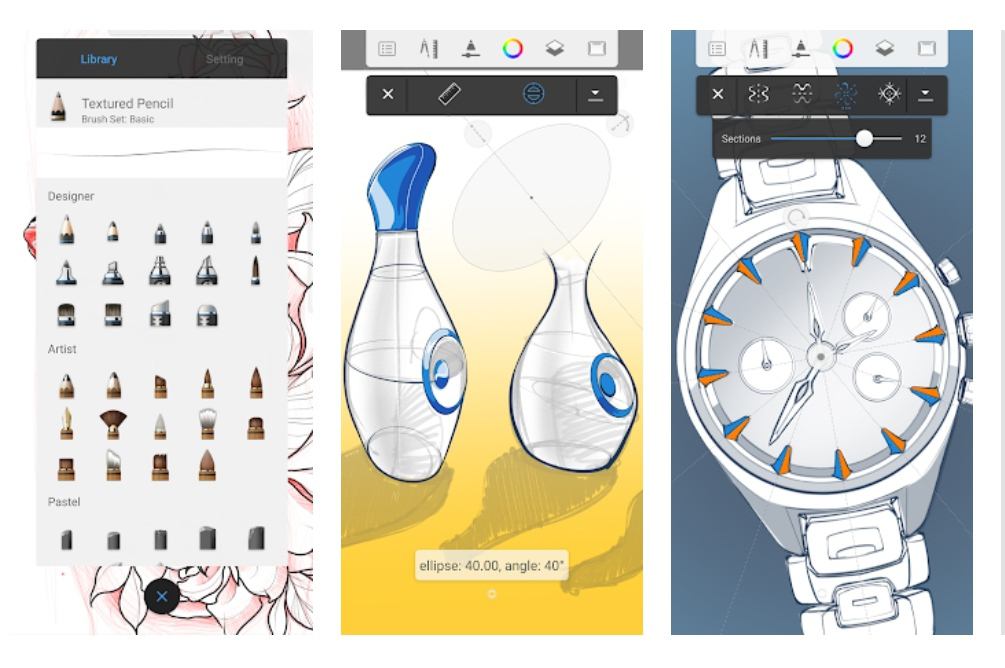 AutoDesk is among the most used procreate alternatives for Android and Windows. You can explore your creativity and create quick as well as fully finished artworks. It gives you access to creative sketching tools and it is free for everyone to use. You can experience a user-friendly interface with it and also export your artwork as JPG, PNG, BMP, TIFF etc. It maximizes the drawing space on every device you want to use it making it easier to use. The best of this procreate alternative is that they provide a fully-featured version of SketchBook FREE for every individual.
FEATURES
Creative sketching tools

Free and user-friendly interface

Scan paper images
Availability: Android, iPad, iOS, Windows
Price: Free, $85/year for Enterprise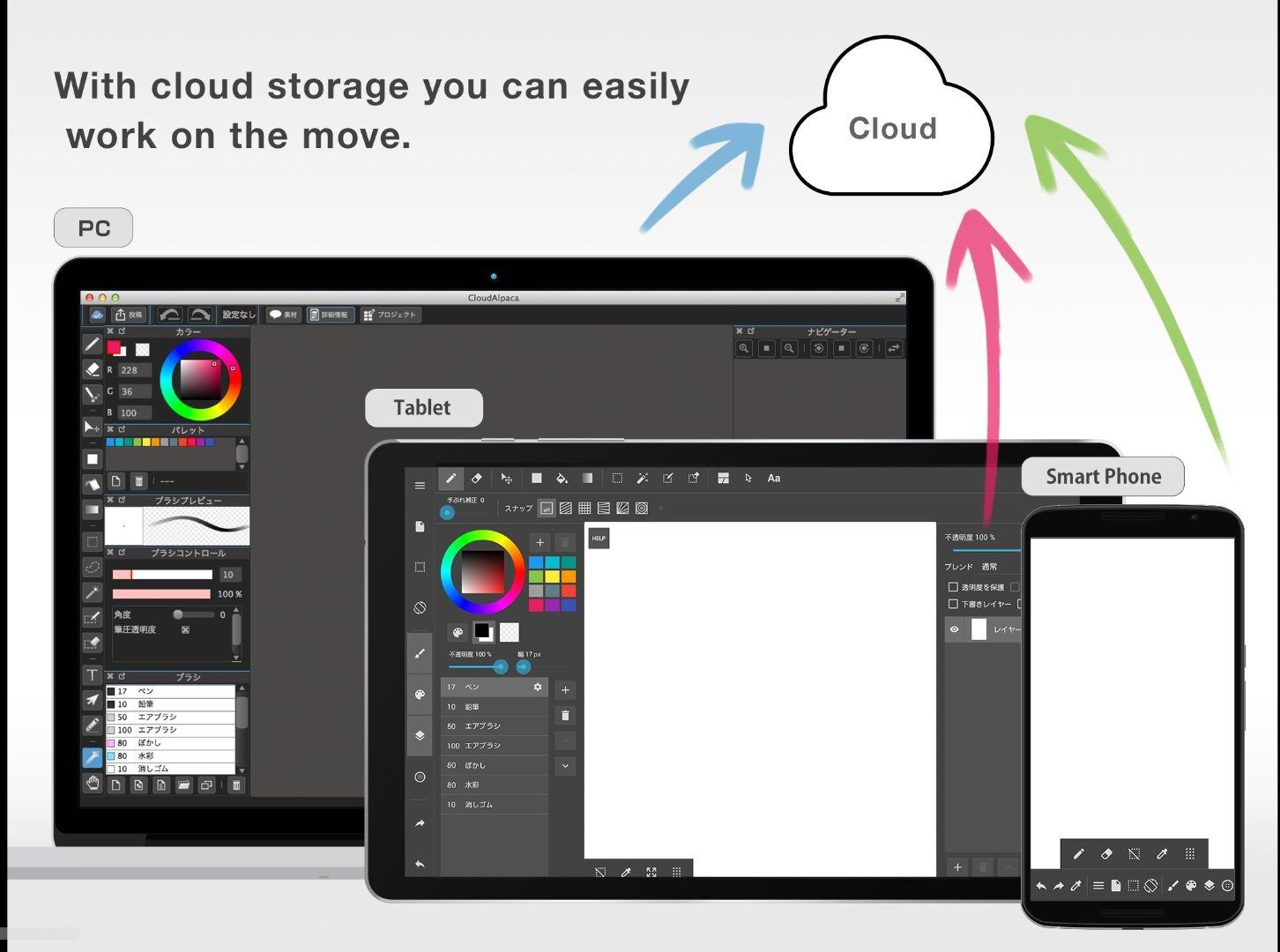 MediBang Paint is a lightweight software to paint your imaginations. This procreate alternative that gives you a classic interface along with various editing tools. You can access all painting and editing tools for free. It can be used for digital and also making comic. You have lots of fonts, brushes, and other resources available on it. You can also use it on multiple platforms like Windows, Mac OS, and so on. It is among the best procreate alternatives as it is a lightweight software that can be used for illustration and making comic books on Windows.
FEATURES
Cloud saving

Available on multiple platforms

Creative tools for illustrators

Stress-free drawing

Easily edit your work

Adding dialogue with speech to text
Availability: Microsoft Windows, Mac OS, iOS, and Android
Price: Free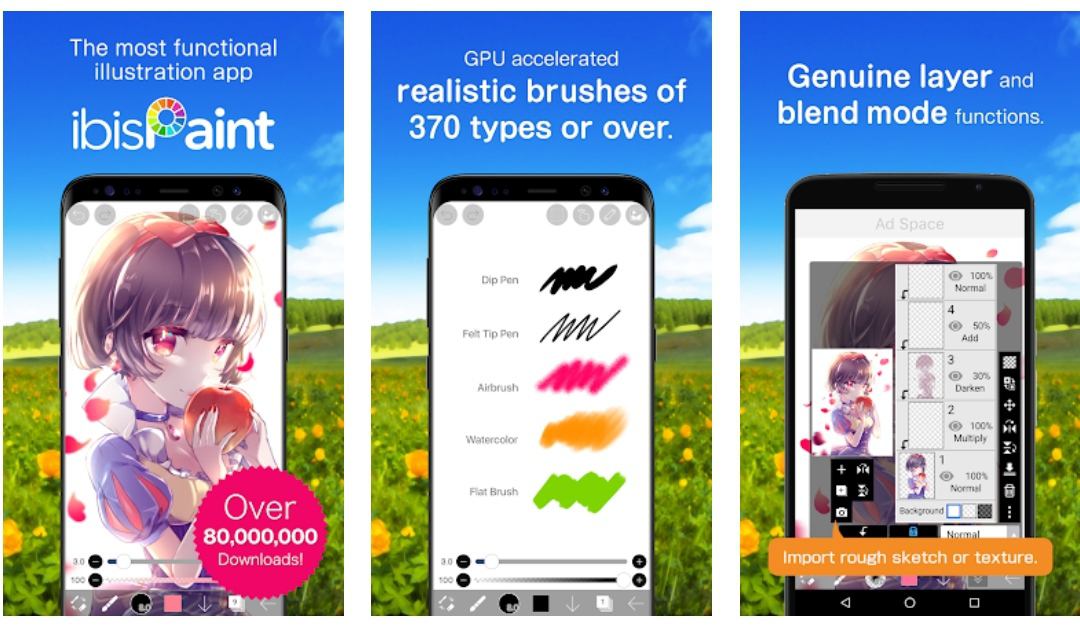 ibis Paint X is one of the best procreate alternative drawing apps for Android and iOS devices. It provides you with fonts, brushes, filters, blending modes, recording drawing processes, and so on. You can use radial Line rulers or symmetry rulers for enhancing your drawings. It provides you with a smooth and easy drawing experience. The brush selection and customization in the add-on are extraordinary, and the effects are beautiful making it the best procreate alternatives.
FEATURES
Smooth drawing

stroke stabilization

Highly functional and professional

Recording your drawing process

clipping mask
Availability: Android and iOS
Price: Free, In-App Purchases: $4-$6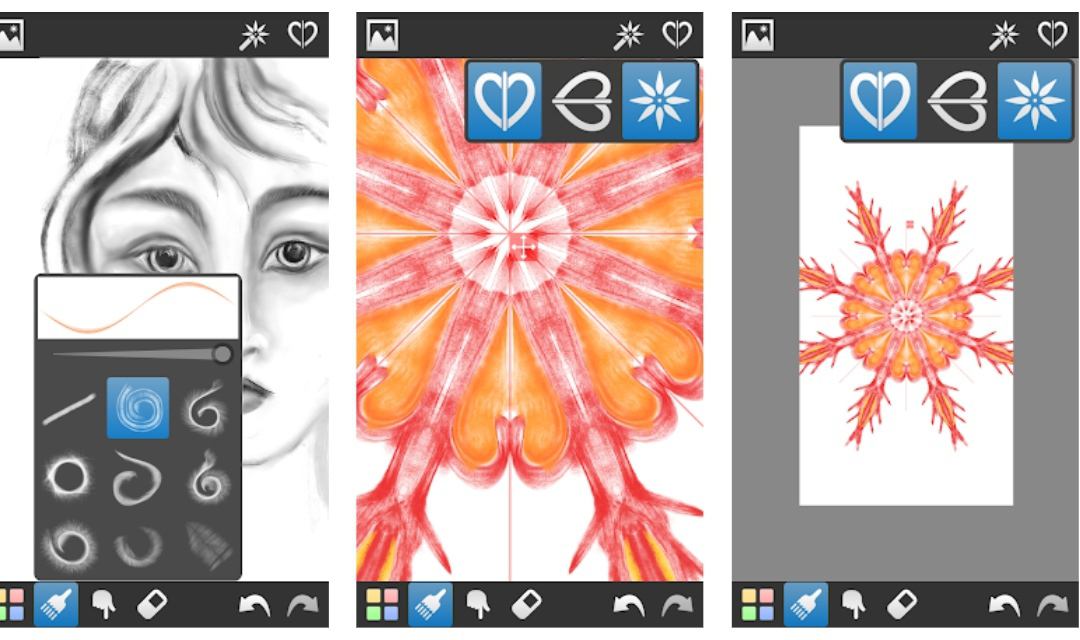 inspirARTtion is a procreate android alternative which gives you space to open your creativity. It is a simple app so a beginner, as well as a master artist, can use it. You can create a unique design on your smartphone or tablet. It can be also used as a procreate for windows as you can try it even online. You can access a number of brushes and enhance your sketch. It allows you to utilize different types of effects and you can also use existing photos as templates.
FEATURES
Special brush effects

Variety of colours

Inspires creativity

Symmetry mode
Availability: Android
Price: Free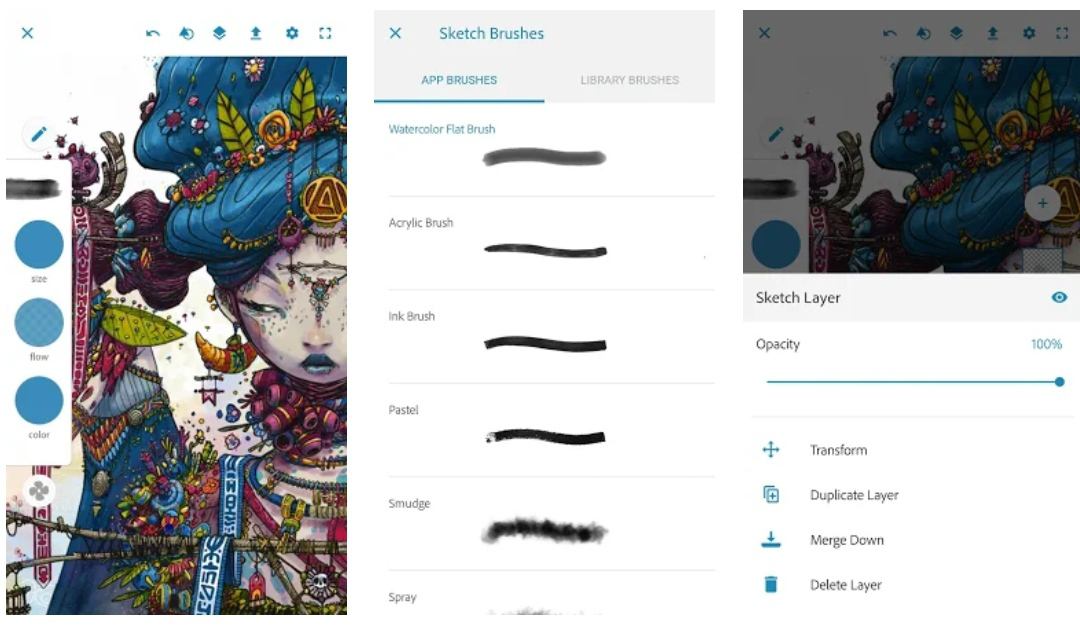 Adobe Photoshop Sketch comes in best procreate Alternatives for Android as it is intuitive and easy to use, anyone can learn to use it. You can start drawing using its various tools like pencils, pen, ink brush, soft pastel and watercolour paintbrushes. It can be used to create a variety of sketches. You can even send your drawings to Photoshop or Illustrator with layers preserved.
FEATURES
Add multiple images

Add drawing layers

Flexibility to organize

Easy to use
Availability: macOS, Android, and iOS
Price: Free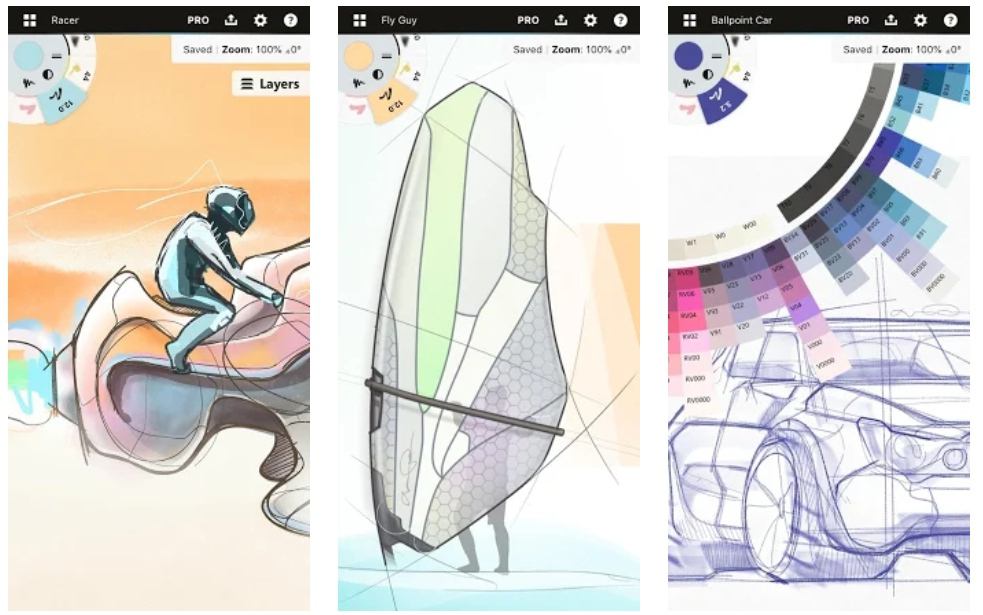 Concepts is best suited procreate alternative for Windows OS which gives you enough space to think and create sketches. It is now also available as a procreate android alternative where you can sketch your ideas on canvas or do doodling. You can share your work with friends or clients. It is free and its tools are unique with infinite canvas and JPG exports. You can move and adjust your sketch by tool, colour, size, smoothing, and scale.
FEATURES
Realistic pencils, pens and brushes

Infinite canvas

A tool wheel

Infinite layering system

Flexible vector-based sketching

Duplicate your work
Availability: Windows 10, iOS, and Android
Price: Free, In-App Purchases: $10 or $5 per month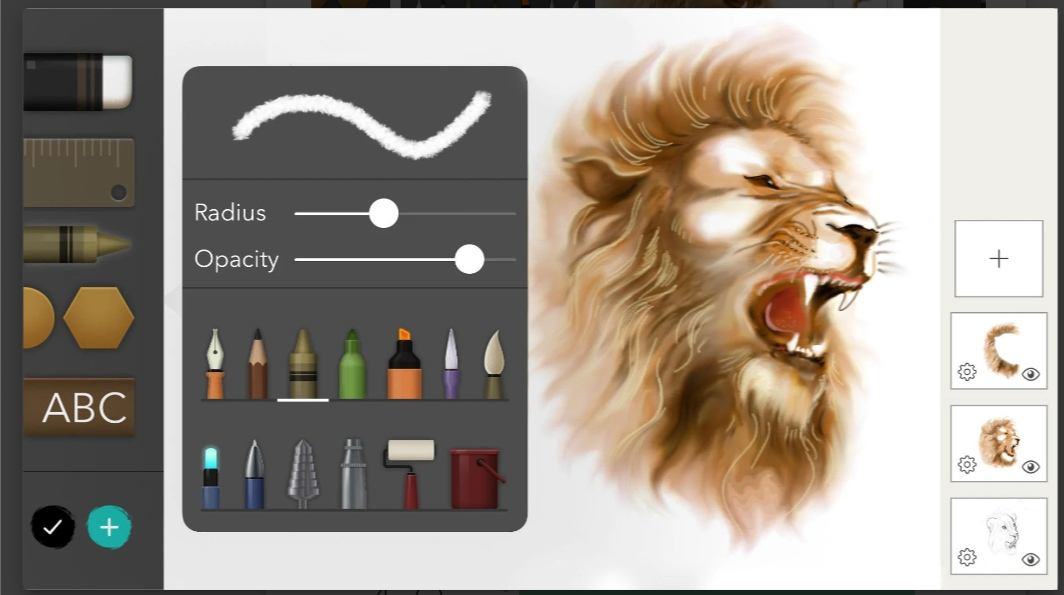 Drawing Desk is an amazing free procreate alternative for android and iOS devices. It is a suitable drawing app for adults and kids as well. You can use it for drawing, doodling, sketching or colouring. It can be used as a way to relax your mind and enjoy the colouring tools provided on it. It is one of the best procreate alternatives with a user-friendly interface. You can use its 4 unique drawing modes, which are Kids Desk, Sketch Desk, Doodle Desk and Photo Desk to work according to your preference.
FEATURES
3D brushes and Stickers

Colour and recolour

Super Easy controls

Unique touch effects

Works offline
Availability: Android, and iOS
Price: Free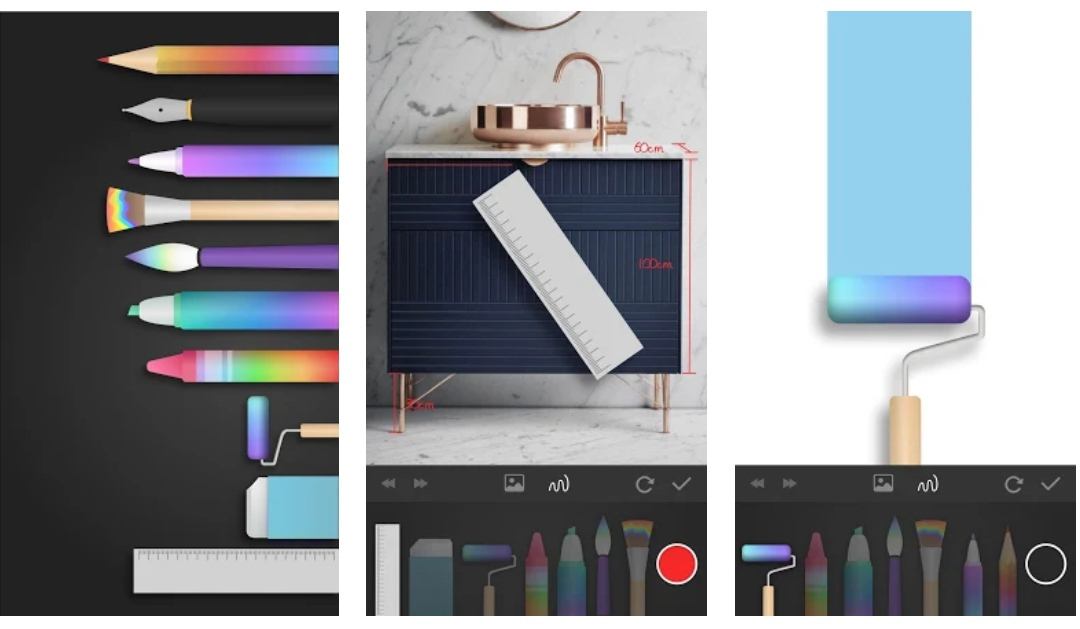 PaperColor is an excellent app for beginners to draw and doodle graffiti. You can easily paint and it can help you in learning to paint. It is one of the best procreate alternatives for Android. You can use different paintbrush styles which can help you to create perfect artworks. It can be used to draw on your phone or tablet. You can also share your work through it. The base map helps you to learn drawing in a simpler way.
FEATURES
Exquisite drawing tools

Mark in your photo

Draw on picture

Handwriting signature
Availability: Android
Price: $1 to $5 /item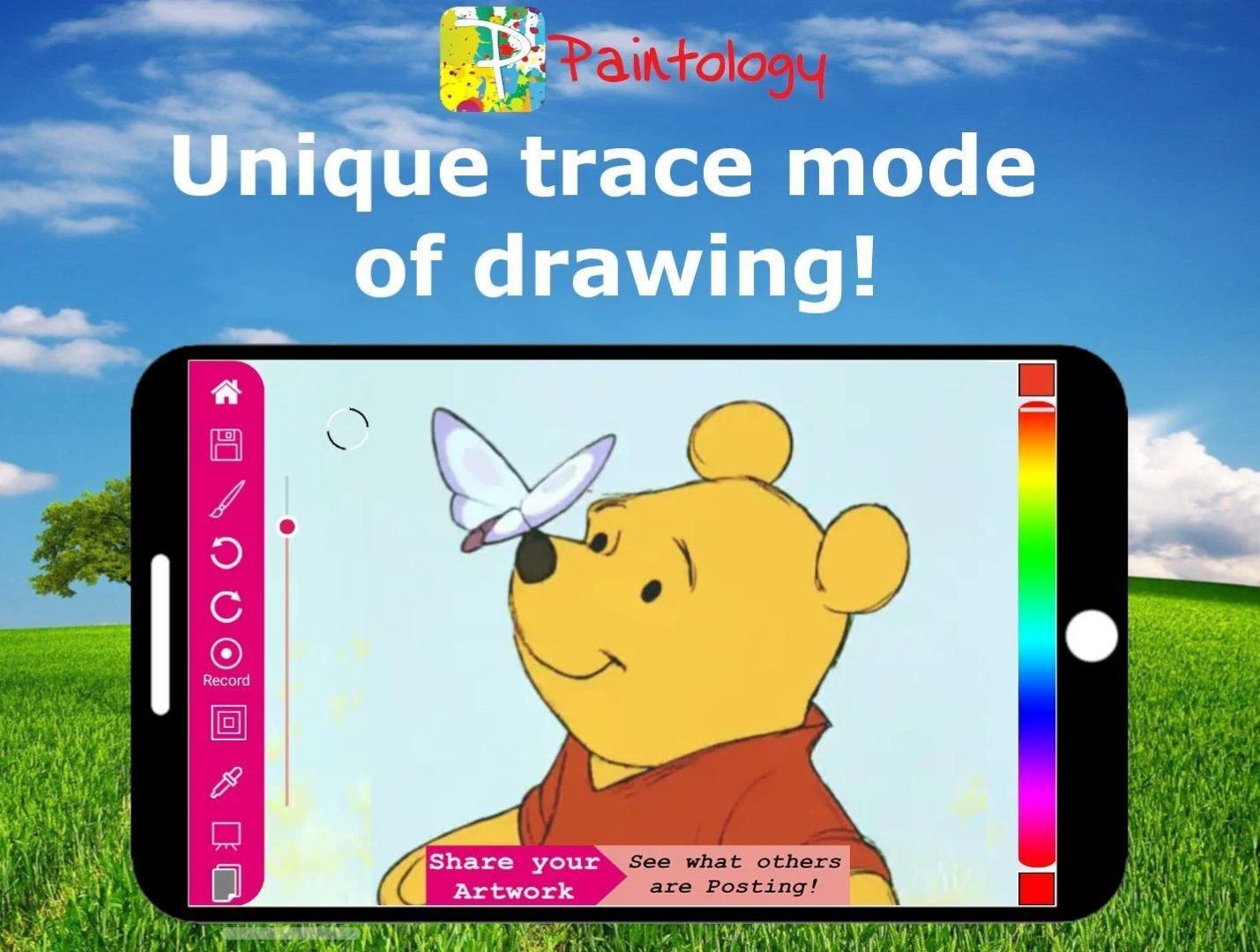 Paintology is an Android procreate alternative that offers digital drawing abilities and tutorials with access to the social community. You can easily learn drawing or share your artwork, and even get connected with other users. It has all kinds of adjustments that work perfectly. It gives you the best experience to draw digitally. You can create unique artwork with its features. It can provide you access to over 100 tutorials for free which can help you to improve your skills. You can use its various drawing modes like canvas mode, overlay mode, Trace mode, Inspiration.
Availability: Android
Price: Free
FEATURES
unique drawing tutorials

Daily updates to tutorials

20 brush types

An infinite number of effects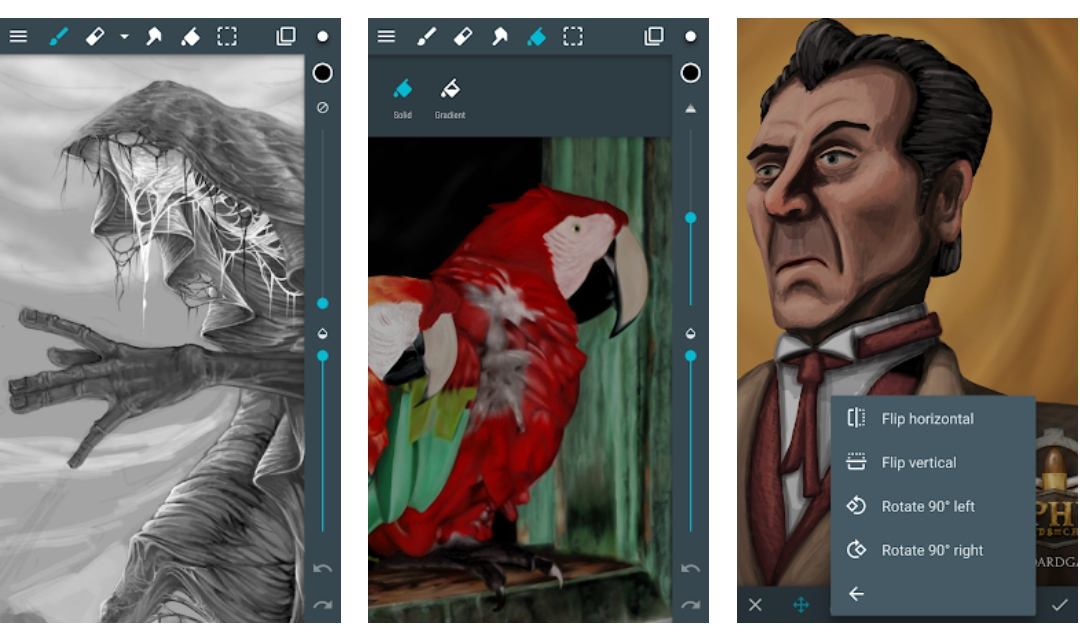 ArtFlow is the most robust drawing Android procreate alternative app. It has the ability to build custom brushes which is excellent. The line smoothing tools are great. Its layer effects and blending options are easy to use. This app is a great first step into digital drawing. It provides you with 80 paintbrushes, smudge, fills, and an eraser tool. With the help of pressure-sensitive pens, you can easily convert your device into a canvas.
FEATURES
100+ brushes and tools

High performance

Layer clipping mask

10 layer filters
Availability: Android
Price: $2 to $5 /item