Mental health issues are becoming common day by day. Proper guidance and diagnosis can resolve issues like anxiety, depression, etc. Workshops are organized to educate people related to mental fitness. We can also keep a proper track of these issues using the best Mental Health Apps. These apps help us in monitoring our activities. Most of the people do not understand that anxiety is not a random thing which is to be neglected by listening to music or sleeping. They can harm a person emotionally as well as mentally.
To relieve us from such problems there is an app for Mental health. Artificial intelligence is used in these best Mental health apps to keep a record of your mood. It helps you have a conversation with a bot to resolve the issues. Depression has been increasing drastically these days and these mental health apps have become a handy solution for overcoming it.
Related Article: Best Fitness Apps for Android
List of 10 best Mental Health Apps of 2020 that will help you deal with mental fitness problems
1. Youper AI Therapy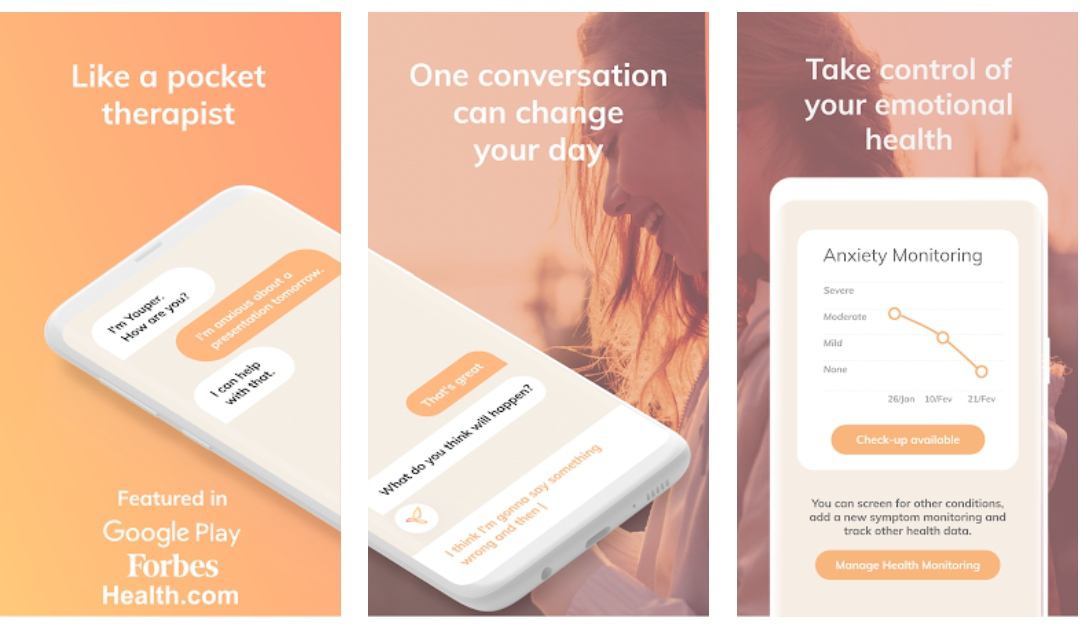 Youper AI Therapy is one of the best mental health apps which helps you in dealing with anxiety or depression. It identifies your emotions and helps you in meditation. You can have a conversation with this mental health app that uses Artificial intelligence to understand your mental state. It is created by therapists to provide you with the best results.
FEATURES
Uses Artificial Intelligence

Mood tracker

Meditation

Gratitude journal

Meyers-Briggs Personality test
Available for iPhone and Android
2. What's Up?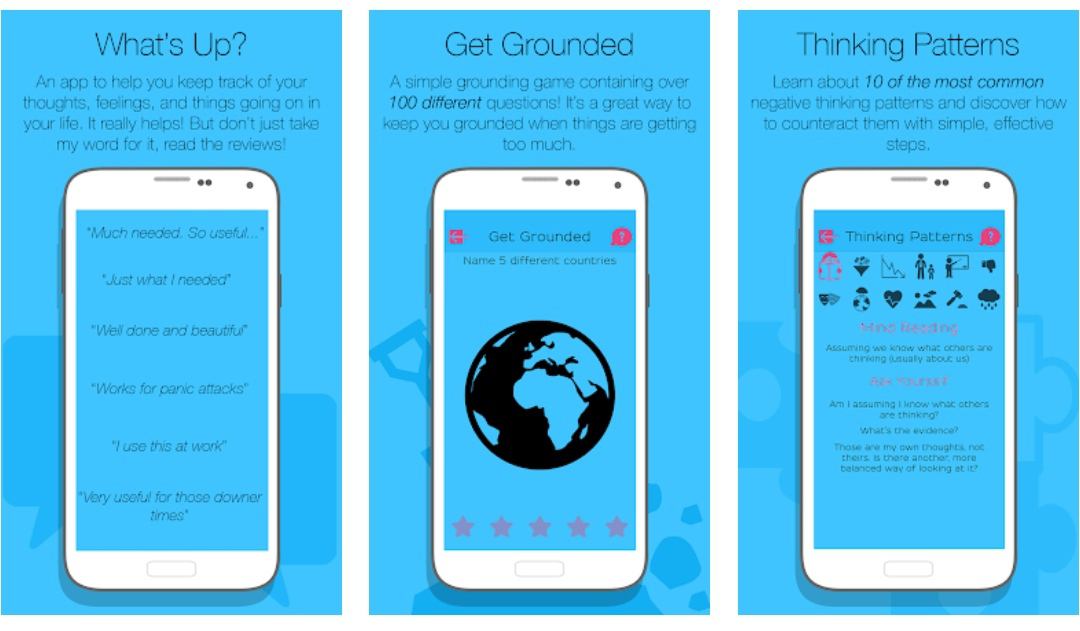 What's Up? is an app for mental health which is a completely free app. It uses CBT(Cognitive Behavioural Therapy) and ACT (Acceptance Commitment Therapy) modes to help its users in dealing with anxiety or stress issues. As it has a simple and easy design with many methods, you can get the necessary help from it. You can easily sync your data and also back up your data with your device so you don't lose it.
FEATURES
Comprehensive diary

Habit tracker

Positive quotes

Themes
Available for Android
3. Moodpath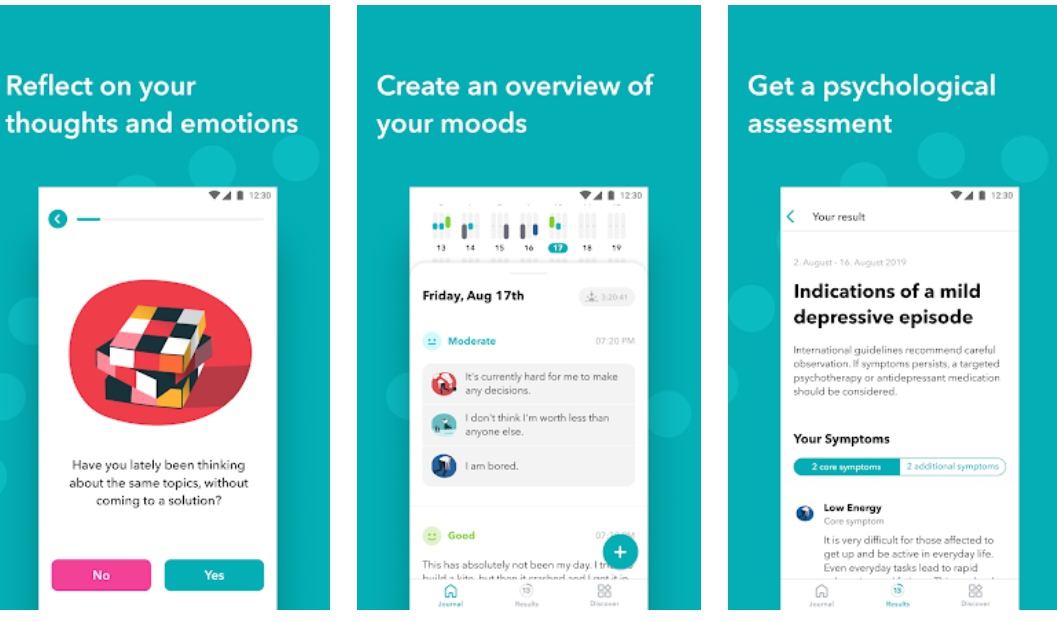 Moodpath is a depression mental health app which helps you in keeping track of your mental behavior. It understands users' complaints and analysis them to give feedback accordingly. This mental health app phone list assists you and helps you in overcoming negative thoughts. It encourages you to take a break from depression/anxiety and refresh your mind.
FEATURES
Mood Track

Supportive insights

Monitor activities

Reflect on your thoughts

Better deal with stress
Available for iPhone and Android
4. Wysa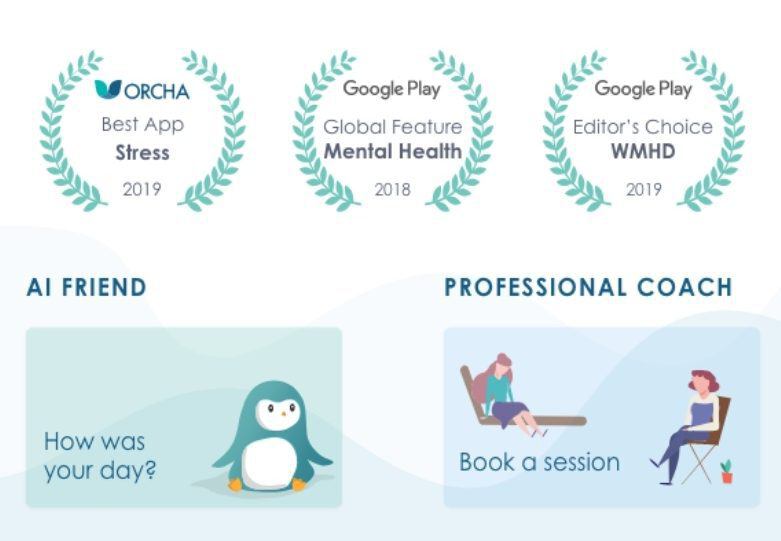 Wysa is among the best mental health apps that can cheer you up anytime and track you're well being. It is an app for tracking mental health and provides you with daily meditation. You can access it anywhere and stay mentally and emotionally right. It helps in finding optimism and reframes your negative thoughts by having friendly chats. You can resolve your other issues like lack of sleep, sadness, mood swings, etc as it has many tools to support you. It maintains your ideas anonymous and conversations are kept private.
FEATURES
Manage anger

Meditation exercises

Resolving technique

Build confidence

Visualisation techniques
Available for iPhone and Android
5. Ginger emotional support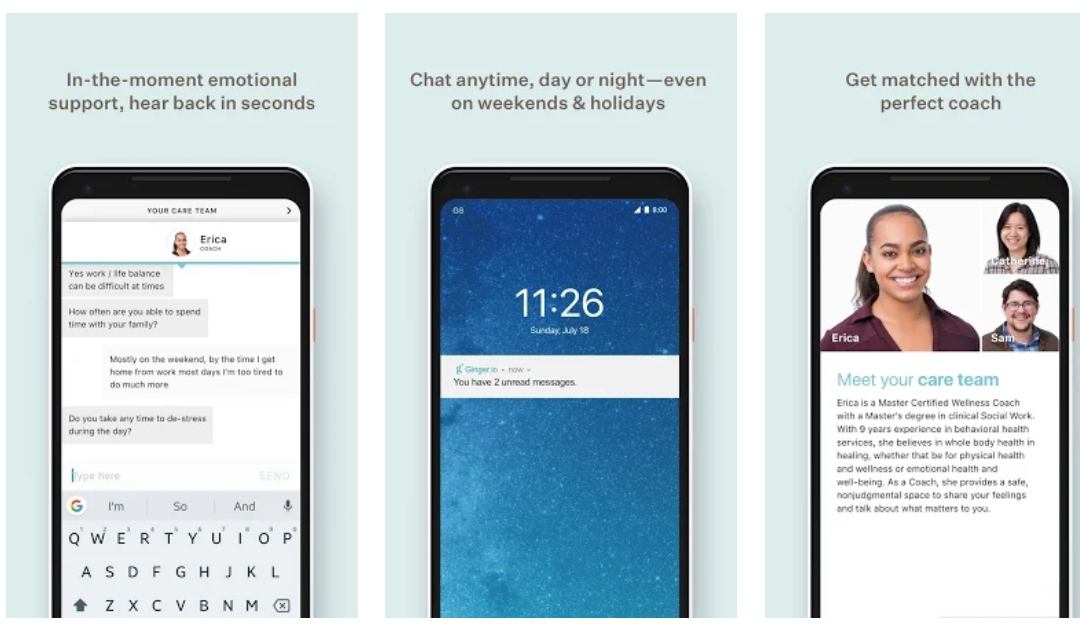 Ginger emotional support is one of the best mental health apps that helps in building your confidence and provides you emotional support. You can experience a complete self-care guide on your smartphone through this mental health app phone list. It provides you with coaches with whom you can chat anytime. With this mental health app, you can overcome your stress and anxiety and increase your productivity. You can learn new skills and much more.
FEATURES
Confidential & Secure

Personalized Self-care

Reduce stress

Convenient
Available for Android
6. Headspace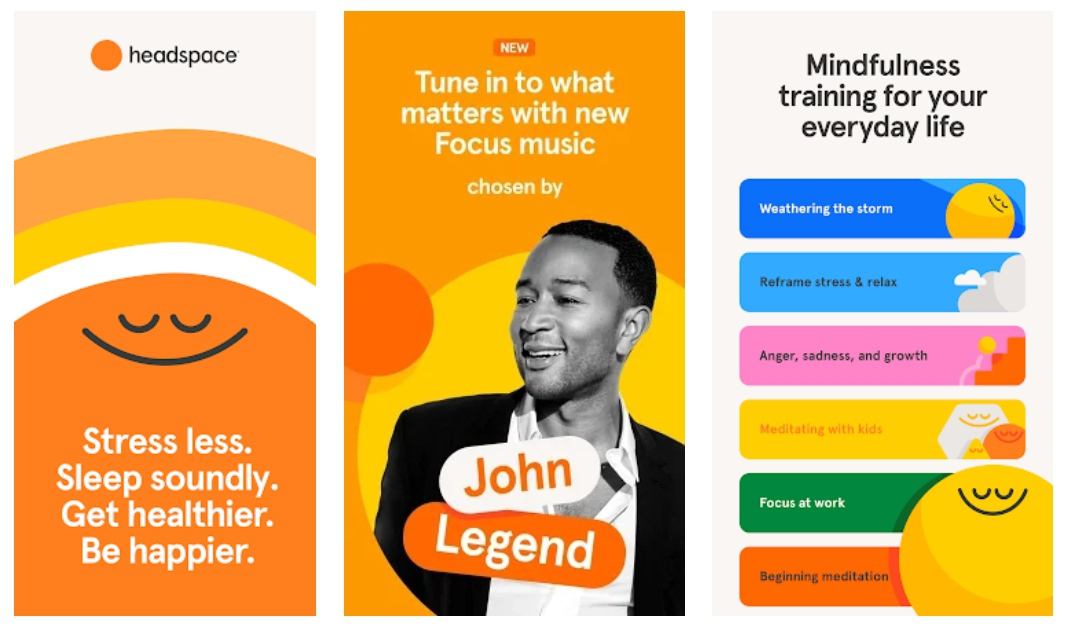 Headspace is easy to use the app for tracking mental health. You can overcome stress issues, sleep well, and learn life-changing skills of meditation. It helps in managing your stress and anxiety and improves your mind-body health. Headspace provides you with different tools to overcome difficult issues like in Sleep by Headspace, you can listen to relaxing music and sleep well.
FEATURES
Managing Anxiety

Physical health mindfulness training

Quick workouts

Audio-guided cardio

28-day courses
Available for iPhone and Android
7. Replika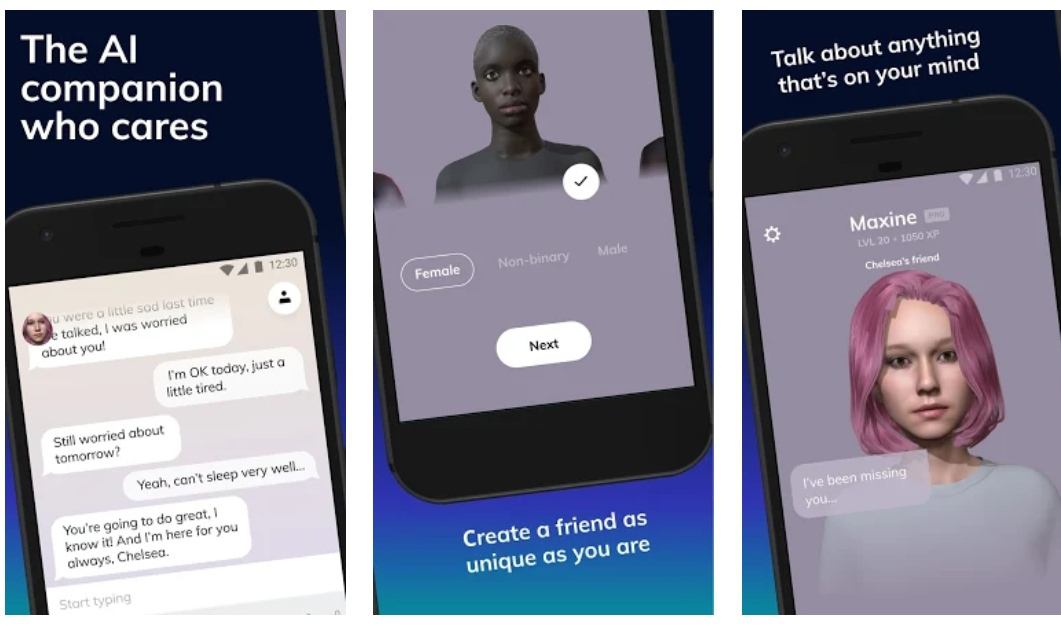 Replika is an app for tracking mental health which uses artificial intelligence. It enables you to form an actual emotional connection with it. This mental health app is designed to listen to you and respond accordingly. It helps you in developing your personality and calm your anxiety or stress. You can overcome your sleeping issues and also manage your emotions. It helps you in exploring your personality and feel better.
FEATURES
Chat in a safe

Judgment-free space

Play games

Write stories

AI friend
Available for iPhone and Android
8. Unmind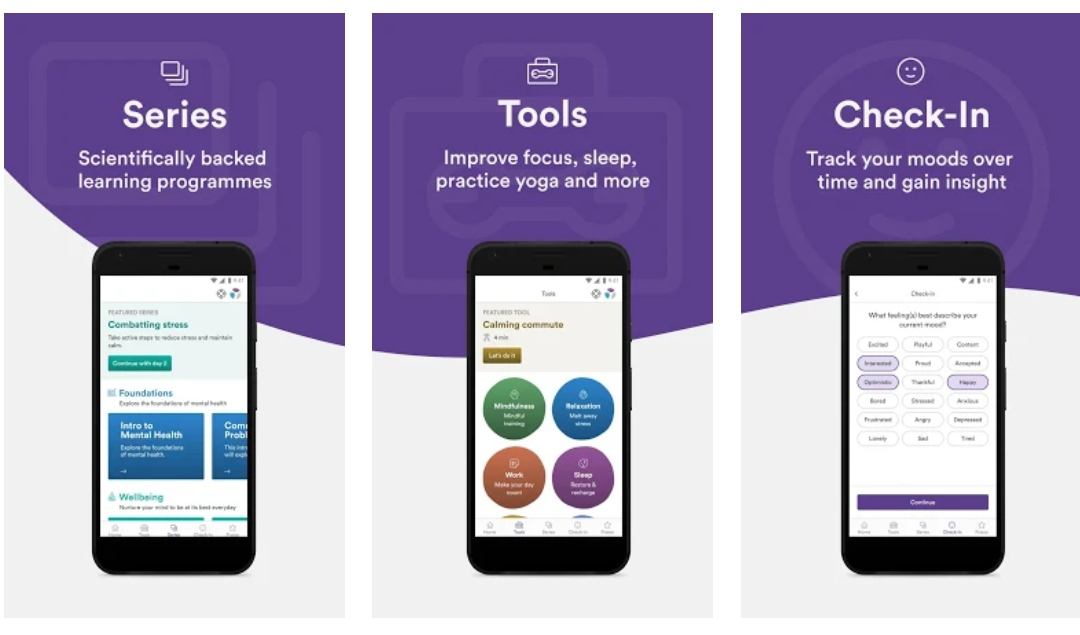 Unmind is among the best Mental health apps that help you in recognizing your mental health. It improves your issues and helps you in focusing on your work. This depression mental health app provides you with scientifically proven tools. These tools help you in unlocking a healthier and happier life which is stress-free. Unmind helps you in nurturing your mental health and wellbeing.
FEATURES
Powerful Tools

Friendly Bot

Secure Support

Cognitive Behavioural Therapy
Available for Android
9. Calm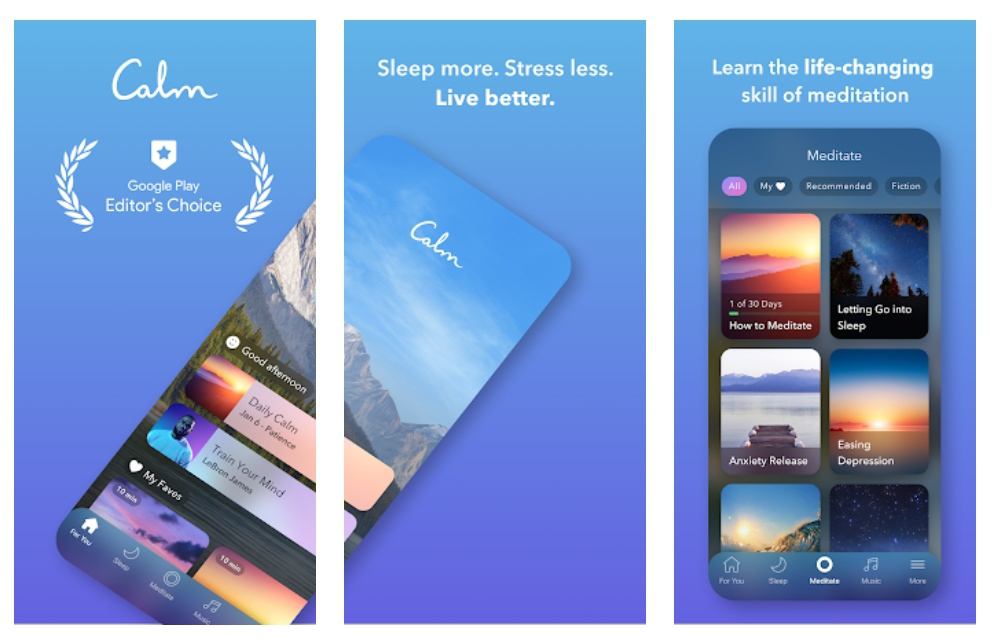 Calm is a depression mental health app used by millions to overcome stress or anxiety or sleep issues. It provides you with meditations, sleeps stories, various programs, and sessions to handle your stress. It is recommended by many mental health experts as it is a perfect guide for those who want to eliminate various mental problems. The calm app is a free app to use and provides you with different features and is add free.
FEATURES
Calming Anxiety

Managing Stress

Deep Sleep

Focus and Concentration

Body Scan
Available on iPhone and Android
10. Sanvello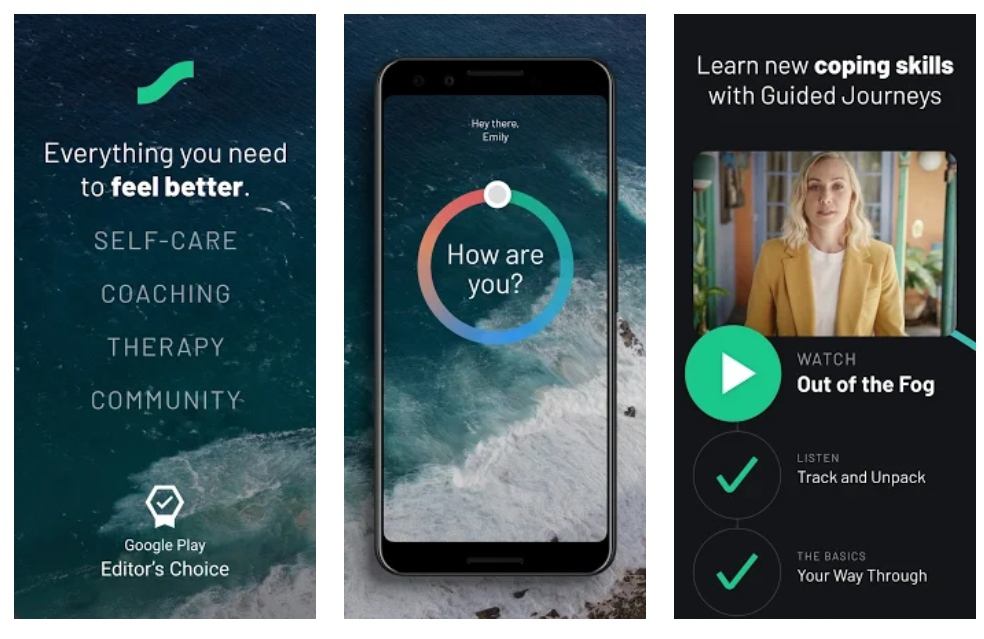 Sanvello is among the best Mental Health Apps that reduces your stress, anxiety, and depression. It helps you in improving your mental health to make sure you feel better. This mental health app uses cognitive behavioral therapy (CBT) to help you in dealing with stress or depression. You can easily manage your moods and thoughts, and understand what makes you feel better.
FEATURES
Self-care

Free access

Unique tools

Mood tracking
Available for Android