Top 5 Best Fitness Apps for Android - DroidTechKnow
Nov 11, 2018
7079
Shreya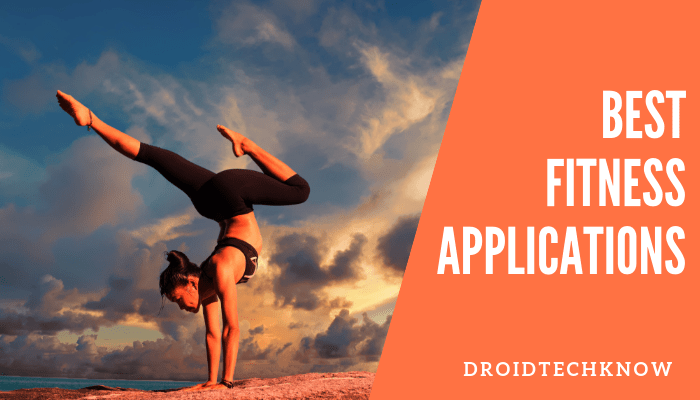 Fitness is an overwhelming thought for most of us. Mental or physical health are both the fundamentals of living a healthy life. They co-exist. According to Times of India, an average Indian spends 800$-500$ on a fitness programme enrollment annually. A fancy gym or the special session membership guarantees to burn-out stubborn fat in a minimalist effort zone. An average Indian also spends about 300$ in yoga or mind-wellness session annually. Here are some fitness trackers and applications in this article which are making waves among the health-conscious of today.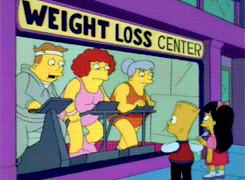 You can perform easily as well as at-home workouts with the help of these apps. These also help a puzzled trainee, on the cheat days or when the gym is closed during holidays. Carry forward healthy practices without causing inconvenience and seeking guidance from the trainer who's off duty. Fitness and wellness applications are a handful on these days. Trackers and customizable plans are curated to your habits and can save you from rewardless set repeats.
Stop making new-year resolutions and just start something!
These applications are efficient and they bring diet plans, easy to follow exercise routines, calorie intake tracking at a glance.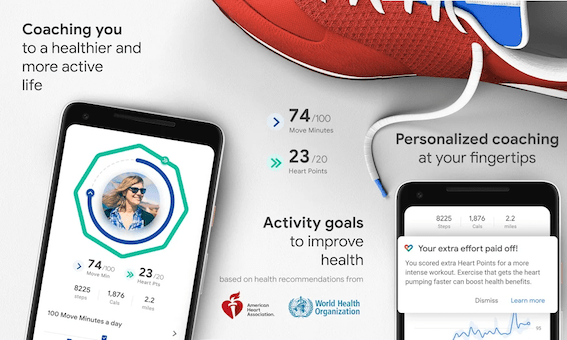 When it comes to health, you can trust this technology giant without second questions. We say this confidently. It gives a holistic view of your health with the best accuracy; mixed with speed is what makes Google a winner of the technology front in any other sphere as well.
This tracker application can be connected with Nike+, Runkeeper, Strava, MyFitnessPal, Lifesum, Withings, Xiaomi Mi bands etc.

It is a personal journal keeper of your pace, heartbeat, the number of steps walked, sleep analysis, and workout tracking. Google Fit uses this data to target customized tips at you.

The reward system of this application is based upon Heart points and in turn, Move Minutes which is a motivation to achieve more points- if you ask us.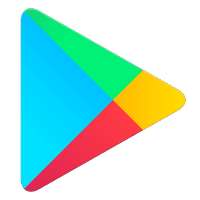 Download Now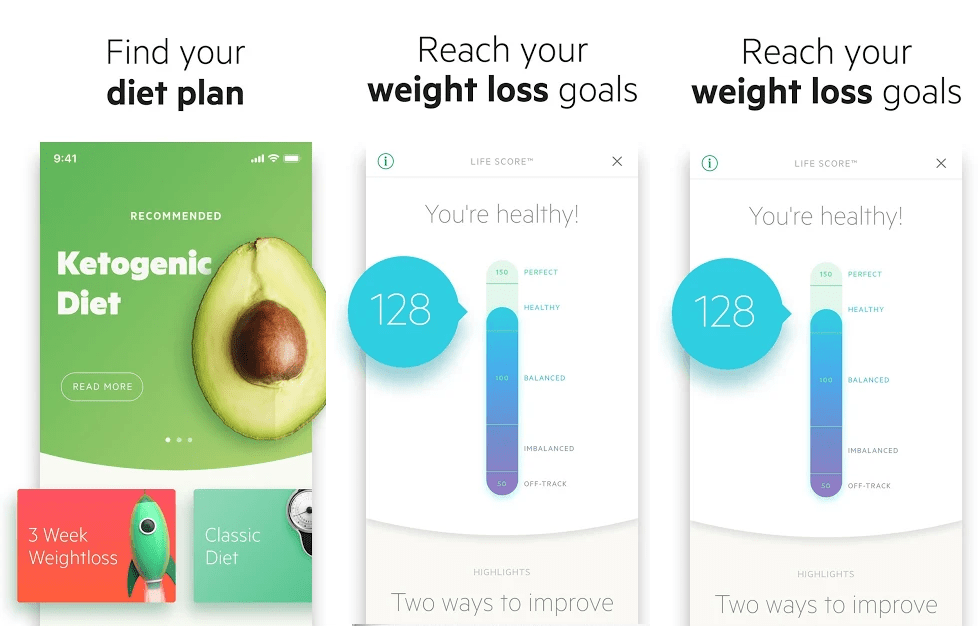 Apart from weightlifting, the body should get proper nutrition as well. Get advice on meals and the foodgrains to be avoided or consumed pre and post-workout. This app will push healthy eating to your way.
FIT LASTS LONGER THAN FLAVOUR.
You can export information of your activity from Google Fit. Lifesum will then curate a 100% customized diet plan for you.

You are what you eat, so Lifesum will suggest when and what to eat based on your daily calorie intake and the current workout routine you are following.

With the Macro tracker of this application, you can simply scan the QR code of a food packet, and get the micronutrients which actually constitute the product. Furthermore, get real-time advice on whether to consume it.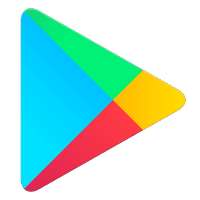 Download Now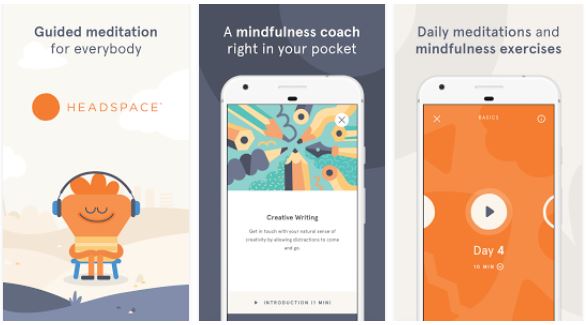 Our recommendation for a must-have Android application is incomplete without this application. Mental well-being is equally important as the physical well being which is why we included this application on this list.
True enjoyment comes from activity of the mind and exercise of the body; the two are ever united.
This application provides shorts which you can listen to, and perform breathing exercises which can be done within 2 minutes.

The application has an exercise for every mood, every struggle. General meditation or tacking anxiety, coping with the loss of your dear pet, this app has your back.
Used by thousands, daily this guided meditation app gives realistic outcomes. It is an editor's choice application on the google play store. The journey can be a 10-15 days plan, according to the session category. A paid subscription will be required after the expiration of the 30-day trial period.
The emerging trends which induce mental instability go unnoticed by common people. Its whirlwind captivates the best of us, and we might feel we finally need to take control of things. To help you in this, and restore mental peace and well-being, we have also listed these applications.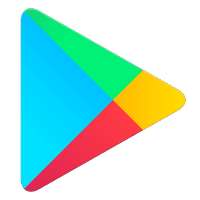 Download Now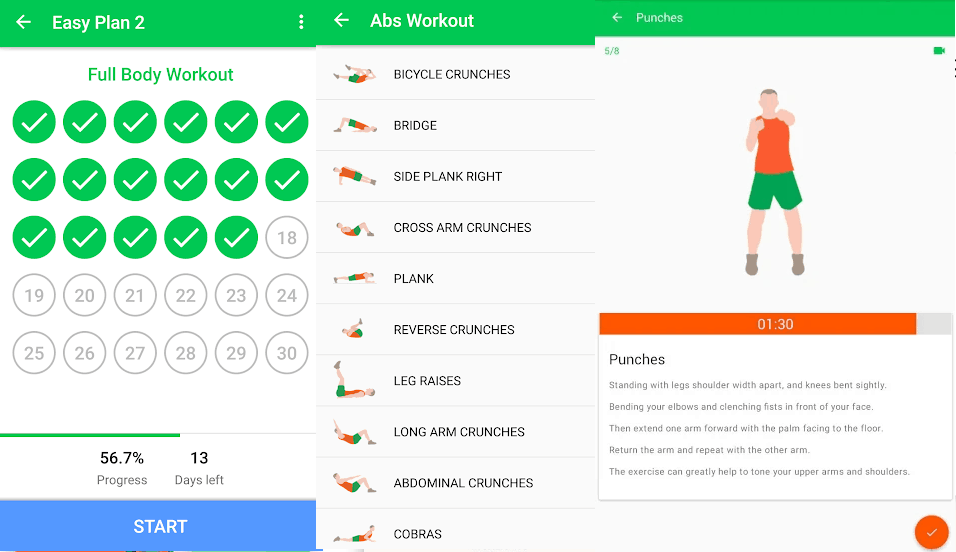 This application has many exercise routines which majorly require no equipment.
No pain, no gain.
You can select routines for core strength, arm workouts, leg-days etc. Full-body workouts are also an option with which you can transform within weeks.

This editor's choice app comes with 3 difficulty levels. Video guides will help you on your 30 days challenge. Body-focused challenges for core-strength, butt workouts, or full-body and more are available here.

High intensity and short workouts, both kinds are available on this app.

Get timely reminders for when an exercise set should be performed during the day as per your preference.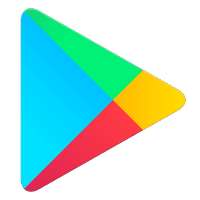 Download Now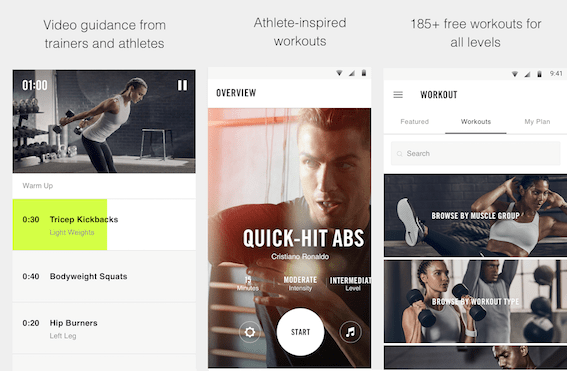 Fitness ability and your health improvement activity can be tapped here. This application is add-free and claims to give you a one-way ticket to your dream body. The best and excellent trainers of the world have curated exclusive workout plans for this app, which are accessible to you for free.
"The greatest asset is a strong mind. If I know someone is training harder than I am, I have no excused" -P V Sindhu
Dynamic workouts as you progress daily.

Athlete inspired workouts such as of Serena Williams, Alex Morgan, or singer Ellie Goulding.

Get time-based, intensity-based, or body-part specialized workout routines.
A new year's resolution shouldn't be choosing when you start to work out. Especially at this day and age, where assistance is convenient.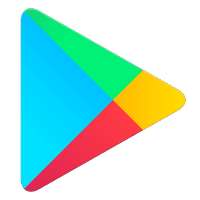 Download Now
Was this article helpful?
Great!
Thanks for letting us know.
Please let us know what would make this better.
The information is confusing or wrong
This is not the information that I was looking for
Solution did not work
Too long
Other

Got it.
Thanks for letting us know.
Opps
Something went wrong. Please try again.