Allergy Apps are playing an important role in years. Especially during the times of pandemic if one has to know where to find the clinics or immediate care, these apps provide a lot of help to people. There are a lot of allergies that occur in human beings in day to day life as people tend to travel to various places they might be prone to dust allergies. Many people are allergic to some sort of food at such time it is required to make sure that you take care of yourselves by taking proper medications from the nearest doctor available using these Allergy monitoring Apps which are available on your mobile phone for free.
Allergy Control Apps are freely available on android or ios devices where you can find the nearest location of the clinic and many more features. Here is a list of best allergy apps available on the play store and AppStore.
Must Read: Best Mental Health Apps Of 2020 | Android and iOS
List of Top 10 Pollen and Allergy Apps
AirVisual Air Quality Forecast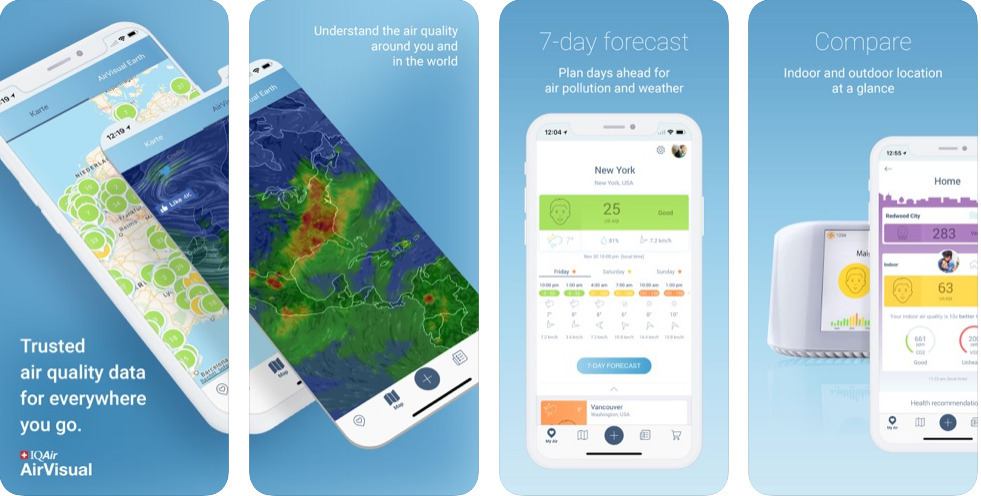 Air Quality app is one of the trusted apps in the AppStore as well as play store. It covers 10000+ locations in 100+ countries. Health recommendations are provided for asthma and other respiratory illnesses. Air Pollution Community News provides up to date information about the current events. New updates include google sign-in, webcams to see your city's smog, UI/UX improvements, and more.
Features:
Share the air quality information

You can buy the device for indoor air quality monitoring

UI/UX improvements


AllergyMe – Allergy Medical ID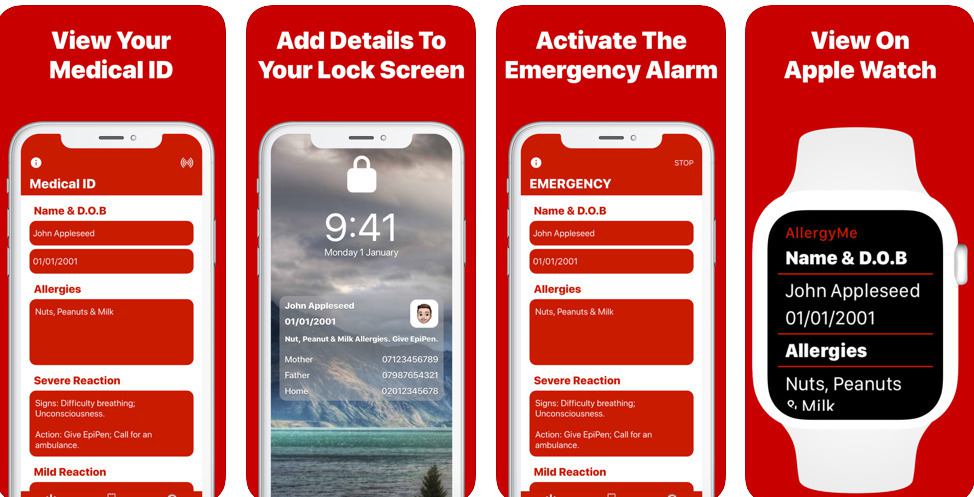 Allergyme app is specifically designed for allergy sufferers. If the user provides his/her symptoms people around your area can immediately come and help you if you are suffering from a medical reaction. Apple Watch users can easily view the steps to take care of on their screen easily. For more information, you can follow their social media website.
Features:
Easy to use

Apple watch access is easy

Completely free to use


Sensio Air: Allergy Tracker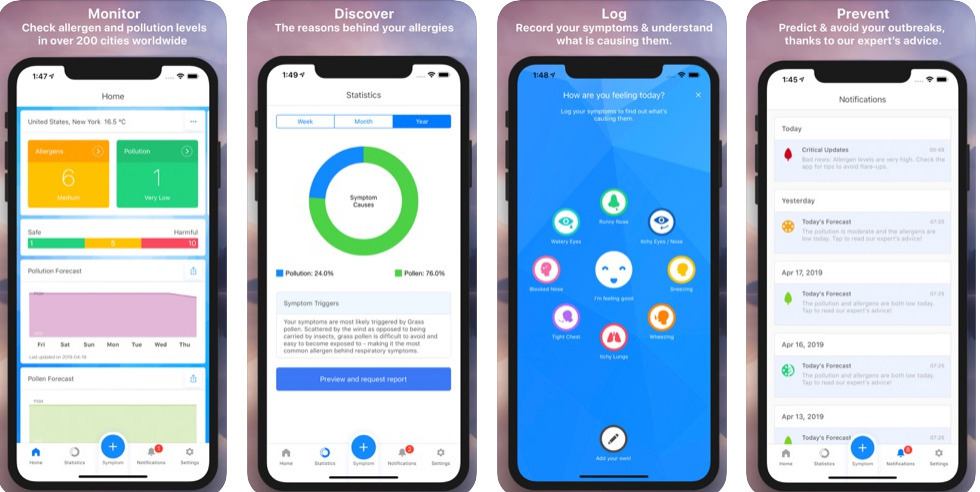 Sensio Air app is one of the best apps used by people to track their allergies in day to day life. Users can monitor thousands of allergens including pet dander, pollens, molds. This app includes allergy forecasts and also you can discover your symptoms and eliminate sources of your symptoms. Users can track air quality and respiratory symptoms. You can switch to premium whenever you wish to.
Features:
Log in and set reminders

Track your symptoms

Monitor allergic reactions


WebMD Allergy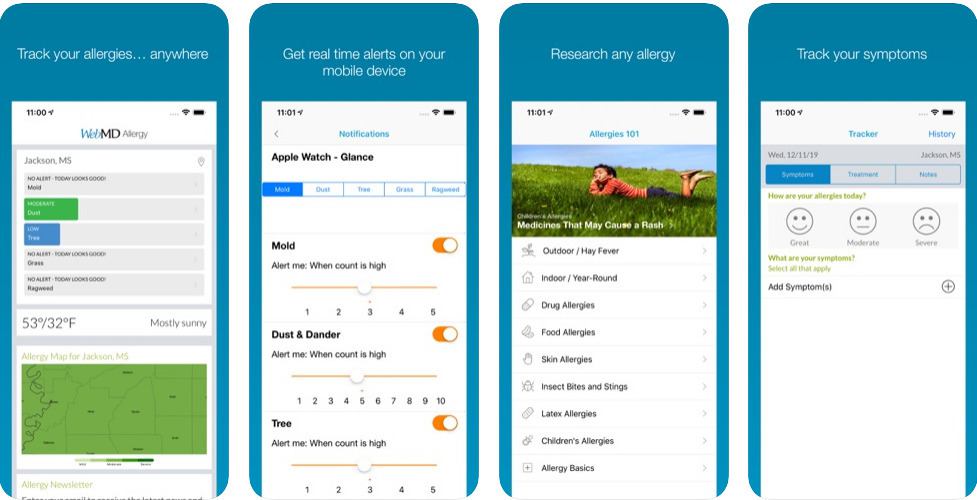 WebMD Allergy App is one of the best apps on the play store and AppStore where you can research your allergy symptoms and track them. This app is for those having allergies like hayfever, skin, drug, and insect bites. You can add your symptoms daily and make a report of it and share it with the doctor, moreover, you can glance over the past history and watch over your health.
Features:
Up to date allergy tracker

Watch over your symptoms through history

Easy to use anytime and anywhere


My Food Intolerance List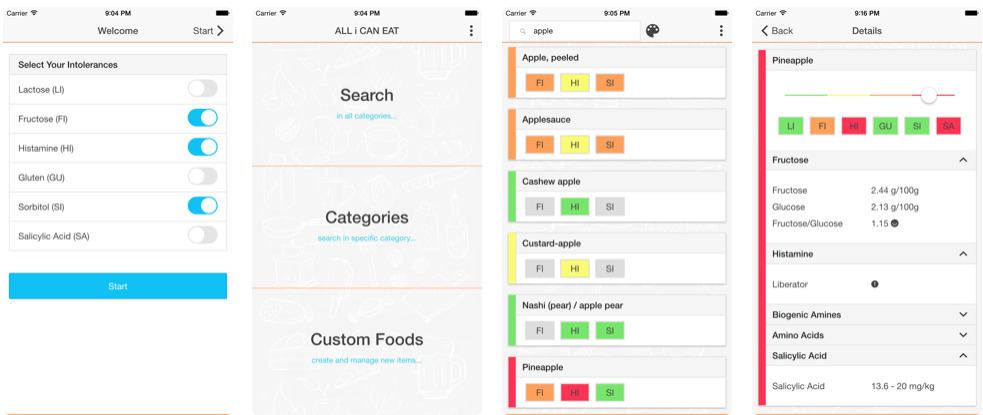 My Food Intolerance list is one of the popular apps for tracking your food allergy symptom and managing your health accordingly. Some of the allergies related to food will be lactose, fructose, histamine, gluten, and sorbitol. This app takes all your inputs like the food you eat and tracks it after which it provides detailed information about whether the food is safe to eat or you might be allergic to some food.
Features:
Track the amount of food intake

Easy to use the

Manage your food intolerance


Plume Labs: Air Quality App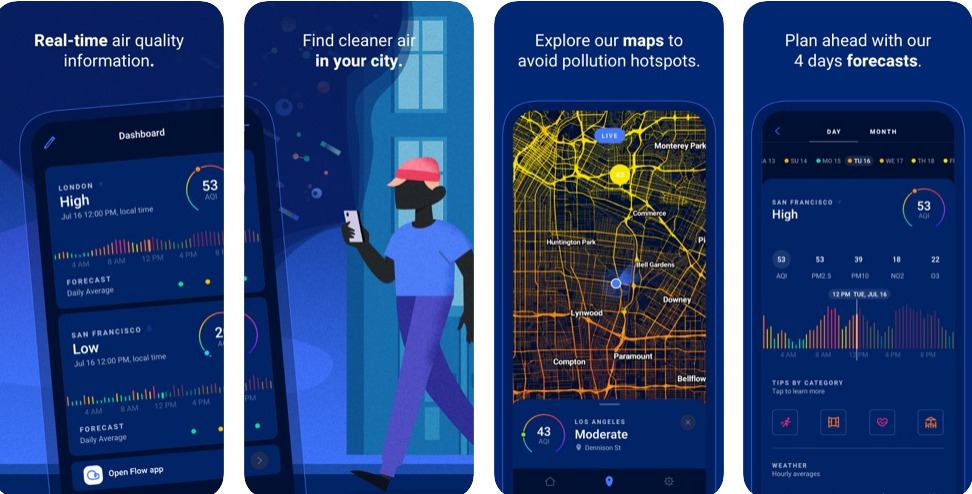 Plume Labs is an air quality app and is one of the best pollen and allergy detection app available on the ios and android devices. This app provides a detailed map of the air quality in and around your area. Pollution levels on each street are available on the app where you can now manage which place to go for a trip and also make sure if its pollution-free. The knowledge of this app can help you reduce 50% of exposure to pollution. Notifications and reports are given very often about the day overview.
Features:
Dark Theme available

Detailed map

Clean air coaching

Easy to use


Air Matters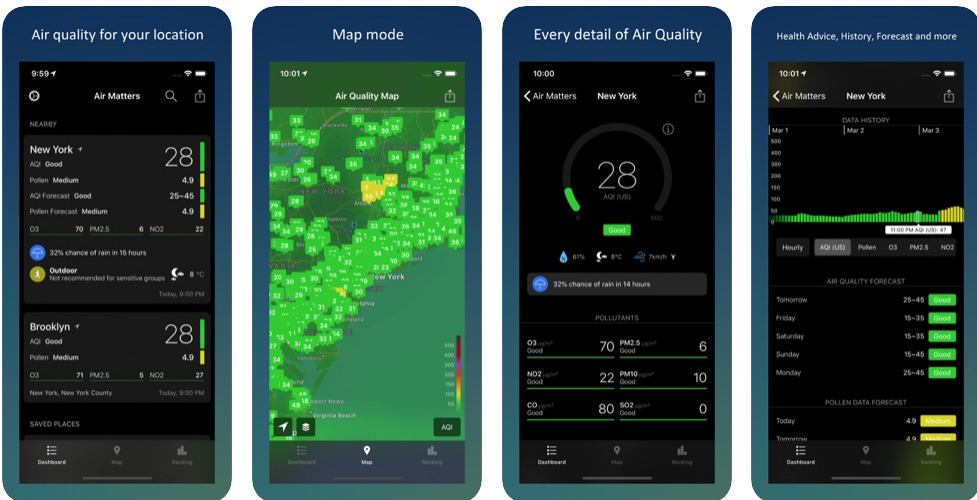 Air Matters is one of the highly appreciated apps on both ios and android. This app shows air quality information, pollen data, and forecast reports along with pollution and pollen alerts. Users can check daily updates on their apple watches as well. You can switch to the premium version whenever you wish to and is just about $0.99 per year which is quite cheap.
Features:
Ad-supported

Connecting with laser egg air monitor is easy

Connect with Philips smart air purifier

Connect with Philips go pure


Melbourne Pollen Count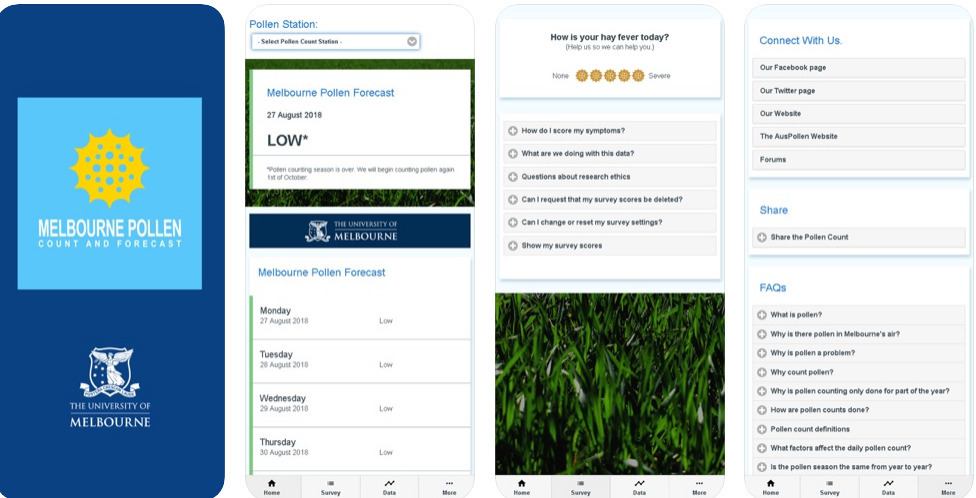 Melbourne app is a widely used app. This app provides real-world pollen count data and also provides year-round 7-day forecast of grass pollen levels for Melbourne and other nearby areas. Forecasts for asthma are also provided and advises users about the hay fire symptoms if they have. A good support system is provided by the system.
Features:
Easy to use

Provides real-world pollen count

Good support system


AccuPollen™ Allergy Tracker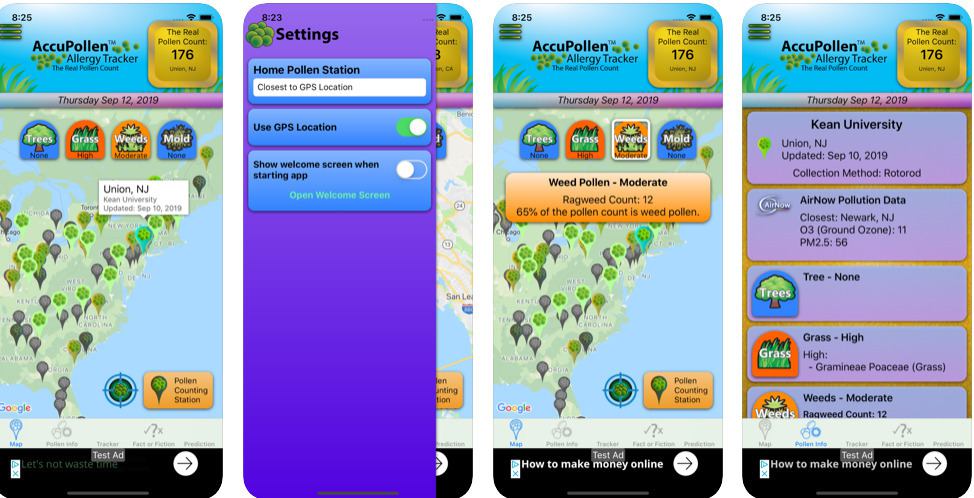 AccuPollen app is one of the best free allergy tracking app. This app allows the users to see real pollen counts in their area. Users can compare their allergies with real pollen count. Finding an allergist near your place is now easier with this app. The updated version has a fact or fiction segment for its users. It is a trusted app for millions of users.
Features:
Fact or Fiction segment is provided

Find an allergist

Easy to use


mySymptoms Food Diary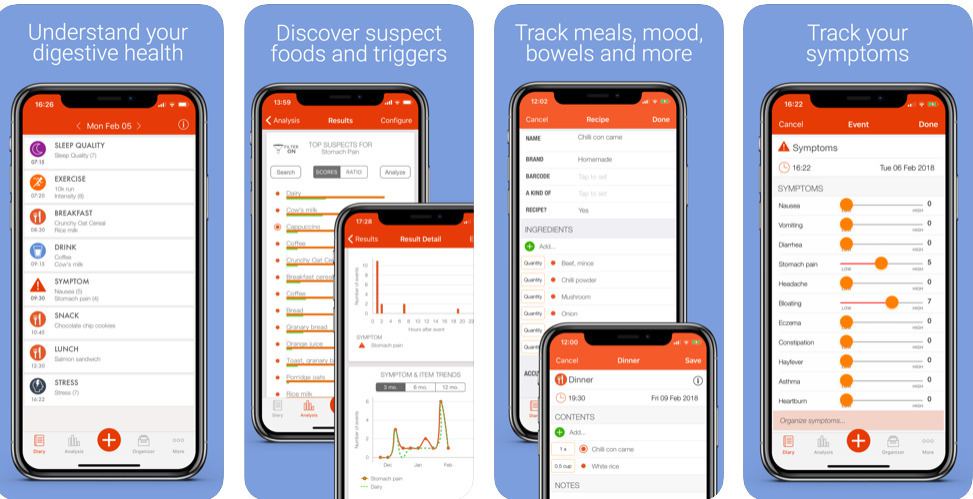 mySymptoms food diary is one of the best app available on the play store as well as the AppStore. Users can record food, stress, environmental factors, mood, etc in this app. Recording any symptoms, sleep, bowel movements are now easy with this app. You can add or modify any sort of drinks or food you eat or any medication you take. Moreover, users can switch over to premium for getting more advanced features.
Features:
Track your food, sleep, and symptoms

Record or modify data

Create and modify your symptoms and view it