No doubt Google is the best search engine. People use Google because its searching algorithm is too amazing and also it is a very lightweight search engine. People also use Google to check their internet connection because it is very lightweight. However, the only drawback is it tracks you and store your every bit of information. Actually, it is a very good thing if you are someone who wants everything personalized. This is because Google uses your data to provide you personalized content. But Google also uses the data to show you annoying ads everywhere. If you are tired of Google tracking you all the time, the only alternative is to stop using it. Instead of Google as the search engine, there are many other search engines that do not track you. You can use them. In order to help you, we have listed10 Best Private Search Engines that do not track you as Google does.
Related Article: Google Alternatives: List Of 5 Best Google Alternatives Search Engines
10 Best Private Search Engines that do not track you like Google
DuckDuckgo is a very popular search engine that does not track you and maintains your privacy. People prefer DuckDuckGo over Google to browse the internet securely. DuckDuckGo gathers the search result from more than 400 sourcesincluding Bing, Yahoo search, etc. It also provides you the minimal advertising on their side panel. The ads are not related to their search history but it is related to the searched keyword. The search results are simple and provide precise information on your search. However, the images won't be filtered according to their license.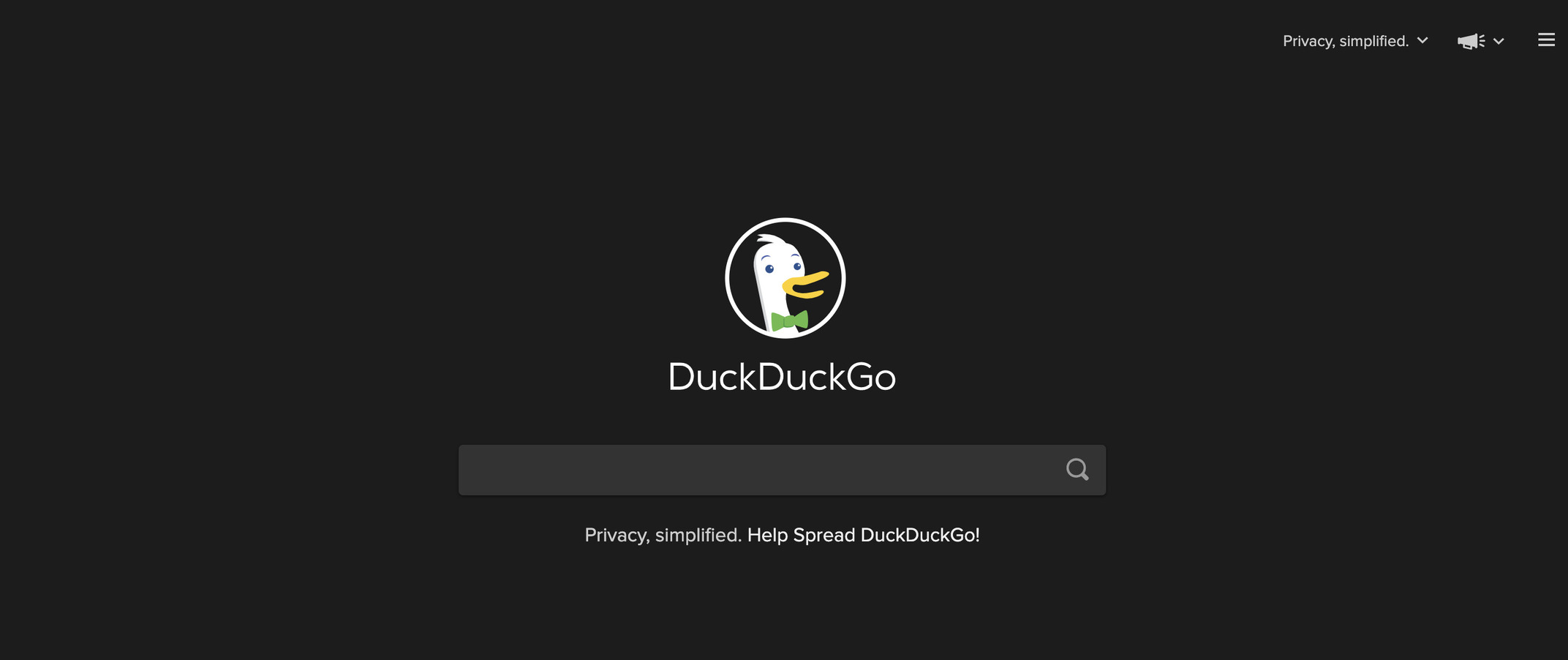 Quick Glance on Features
Most secure browser to browse safely and securely.

Uses traditional methods to show ads.

Simple and easy UI.

There are lots of themes available to customize.

Very lightweight.
Qwant is the best alternative to Google if you are tired of Google constantly keeping an eye on you. It is simple and doesn't provide you personalized user experience. But that's not what you should be worried about as it doesn't track you it will never provide a personalized user experience and that's what you must be looking for. Its uses bing search result over their own crawled result.
Qwant is very different from other privacy-oriented search engines. Although it cannot provide a personalized user experience, it does provide a dynamic user experience. It will flood you with trending topics and stories, news in a very organized way. The best part is that quant will not track you and your digital privacy will be safe from prying eyes. With all these features, Qwant is definitely one of the best private search engines which you can rely on.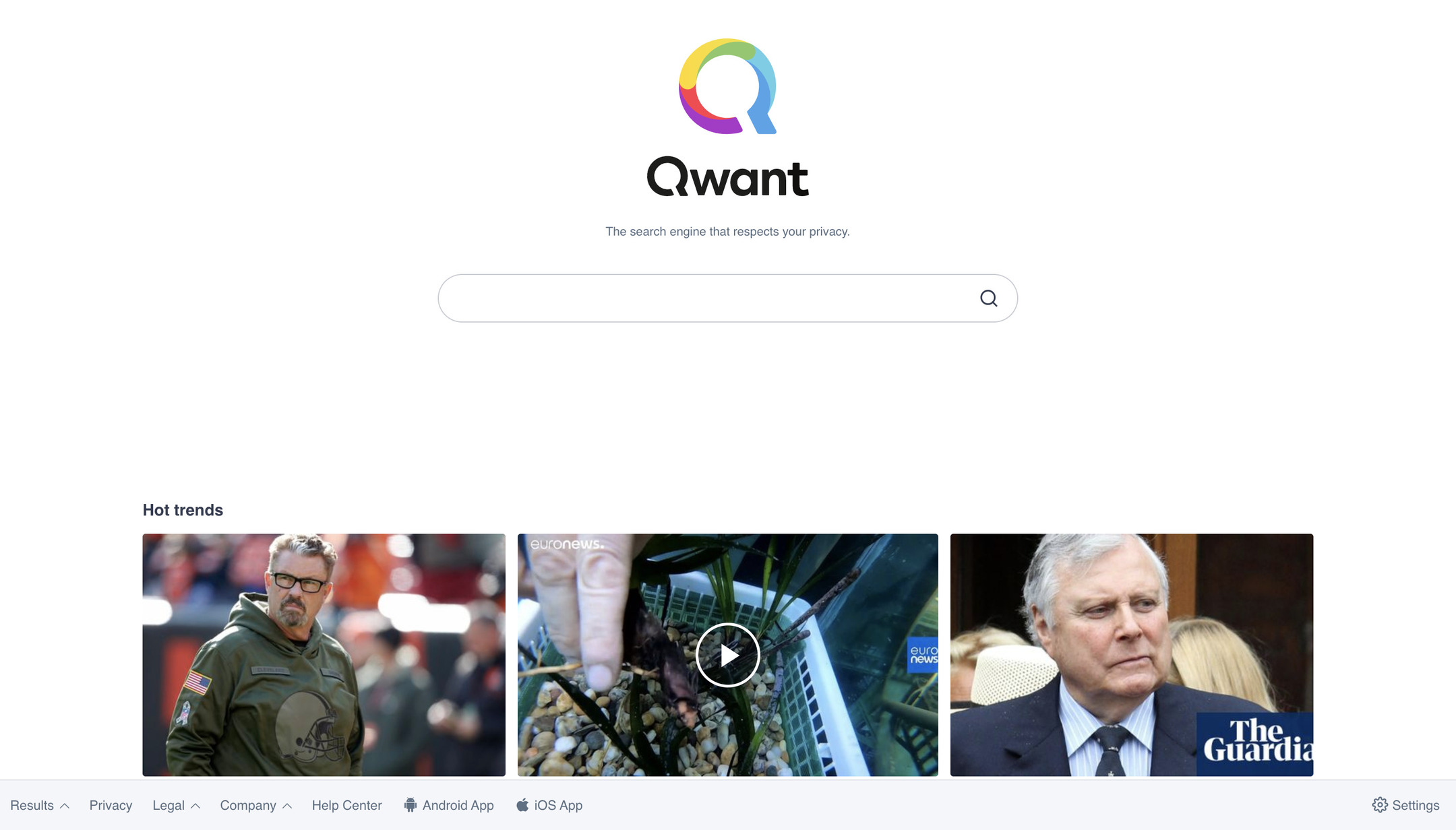 Quick Glance on Features
Dynamic user experience.

Shows stories and topics in an organized way.

Digital privacy remains intact.
If you have heard about hullbee, then you are completely aware of the features of Swisscows. It is because they have changed the name and the domain of this search engine.
This is one of the best private search engines which takes the help of Bing to produce the search results. It also provides a tag on the left side which you can use to know about relevant keywords and tags.
Additionally, It is simple to use. It also provides search information in a simple way. The only extra thing you can do is to sort the search results according to the region. Apart from that, there are no other advanced features. Swisscows is the best alternative to Google if you want your search engine to be family-oriented which means no explicit content. It safe even if your child uses it.

Quick Glance on Features
Uses Bing to produce results

Shows tag and relevant keywords

Simple to use

Safer for child

SearX is an open-source project that gathers results from different search engines. The code is available on GitHub so if you want to contribute to enhancing the search SearX engine then you can contribute easily.
SearX is the best alternative to Google for those users who uses torrent very frequently. This is because this search engine helps you find the exact magnet link for the file you want to search.
SearX uses different search engines to produce results. The best part is you can choose which search engines you want to keep and which you do not want to. You can even rewrite the HTTP and HTTPS and remove the track argument as well.
Quick Glance on Features
Open-source search engine.

Best for torrent users.

Provides an exact link for the file.

Allow choosing of different search engines.
Mojeek is an independent crawler-based search engine having its own index for searching results. They are not dependent on other search engines as they have their own logarithm and they do not track their users like Google.
However, the results are not organized like other search engines. This is probably because they're on their own algorithms. But the advantage of searching is always preferable over this. Mojeek does not collect any data which includes the IP address and the behavior.

Quick Glance on Features
Have their own index algorithm for searching results.

Not dependent on another search engine

Does not collect any data or IP address

MetaGer is also an open-source search engine that means you can edit the source code. It is operated by SuMa-eV. MetaGer is the best private search engine as it does not track you. Additionally, it integrated with a proxy server that does not track your IP address as well. So it provides you additional security by giving you an option to enable opening a web page without showing the identity. Thus by enabling this option, your IP remains hidden while visiting a website. Although the search options are limited, MetaGer does not compromise in providing the best and simple user experience while searching your thoughts.
Quick Glance on Features
Inbuild a proxy server to hide your IP address.

Protect your privacy and IP address both while surfing.
If you are looking forward to anonymity while searching online, then Gibiru is the best private search engine. Now, you won't have to use a VPN. Moreover, the data does not get saved on servers. The security is not at all compromised using this search engine.

Quick Glance on Features
Works fine without VPN

An encrypted search engine that protects your data.
Oscobo is the best private search engine that does not track you. It does not even allow third-party apps to have access to your data. The pros are you can search from a vast collection of information, videos, images, news. Moreover, it also has a chrome extension which you can easily download and use easily. The best part is your history and personal information remains safe, so there will be no risk of misuse of those.

Quick Glance on Features
Does not allow a third party to track you

Has Chrome extension

Personal information remains safe
As the name suggests, search encrypt helps to keep your searched items encrypted between the device and the searchencrypt.com. To increase the security level, advanced security and encryption options are also available. This is a simple search engine that will provide you the best results.

Quick Glance on Features
Search items remain encrypted

Simple and easy to use
Disconnect Search uses other private search engine tools for content research such as Google, Yahoo, and Bing. Although it gets results from other search engines, it never tracks your online activities or even your IP address. The best and unique feature is that it displays results in the same style as they would have been displayed in the search engine from where they come.

Quick Glance on Features
Uses other private search engine tools

Does not track the IP address