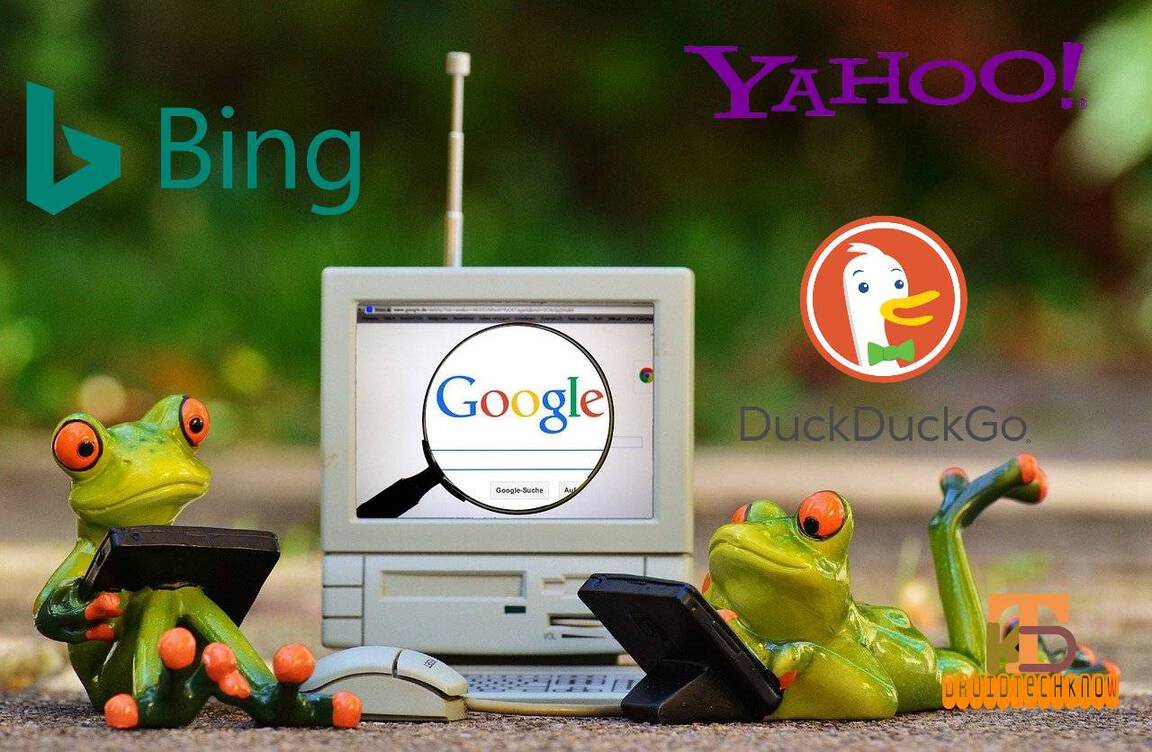 Google is undoubtedly the most widely used search engine. Netizens consider Google as the best search engine of all time. But, do you know there are multiple search engines available on the World Wide Web that can serve as Google Alternatives. These search tools feature multiple utilities like Google. They offer services including e-commerce, business, entertainment, weather, shopping, news and much more. Moreover, some Google Alternatives also have features for users who seek privacy over anything.
Here is the list of Top Best 5 Google Alternatives

Bing is a popular search engine by Microsoft. It is the second most popular search engine after Google. Search results are provided by Yahoo! Search for Bing. It is a visual search engine with multiple tools.
It has a homepage with an ever-changingbackground displaying beautiful pictures. Alike Google search engine, Bing offers service in various languages including regional Indian languages like Gujarati, Marathi, Bangla, etc. It offers a grid of large thumbnails with the preview for video search. If you hover over them it plays on the same page with a single click.
With Bing, one can use utilities like translation, spell check, weather, sports score, flight tracking, etc. Bing also has mobile apps on Android as well as iOS and is one of the best Google alternatives.
Bing has updated its Bing search engine with a unique feature that provides executable code directly in the search results.Microsoft has turned Bing into a specialized search engine for coding.To use Bing for getting executable code snippets, search queries like "Fibonacci in java" or "merge sort C++" and much more.

Yahoo is a search engine older than Google. Bagging the position of the third most popular search engine, it's not too far behind Bing.
Yahoo can be termed as a web portal serving news, email service, flight booking and tracking, and much more. It supports around 38 languages and is even the default search engine for browsers like Mozilla Firefox and Internet Explorer. Yahoo! is better than Google in terms of privacy. Yahoo offers Yahoo Search, Yahoo Answers, Yahoo Finance, etc.

Ask, formerly known as Ask Jeeves, is a popular search engine for question searches. It has a simple question format, making it the most admired search engine by netizens. It is considered an average search engine that returns search results based on the algorithms using the terms you type in the search bar.
The search results layout of Ask is quite similar to Google search. Simply,Ask.com is a question answering–focused searching tool. It is based on the conceptthat users approach a search by asking a question, rather than searching for a single word or several words. Askallows users to perform a search in the form of a question to find relevant results.

DuckDuckGo has quickly gained popularity because of the user privacy it offers. This popular website never tracks your online activities, your IP or location. Thus, DuckDuckGo is ad-free.
It has a clean interface, you don't have to scroll to move onto pages and brings the search results from Yahoo and other search engines. You can add DuckDuckGo's extension to your browser to keep your activities private. It offers all the standard features of a search engine like Google.
DuckDuckGo has a feature called "bangs" that allows users to search directly on other sites such as Amazon, Wikipedia, or Youtube, by starting their query with an exclamation mark "!" (e.g. !google, !youtube, !Facebook).

StartPage was developed to include search results from Google without tracking.
It is widely used as search results, but it also offers proxy service to browse websites safely and anonymously. In order to promote cookie-free internet, it has a custom URL generator thateliminates theneed for setting a cookie. You can save your settings in a privacy-friendly manner.
You can also change the theme of the search engine. It features the White, Black, Night and other Classic modes.
StartPage has an edge over Google, Yahoo as it never stores your details, including IP.
Happy Searching!
Checkout Related Article: 10 Amazing Facts about Google Most People don't know