VoIP stands for Voice Over Internet Protocol. The increased accessibility and affordability of Internet connections have resulted in the widespread adoption of Internet services worldwide. This also has led to the introduction of new kinds of apps and services and one of them is VoIP calling apps. Instead of using traditional phone lines, VoIP apps enable users to make voice and video calls over the Internetmaking them versatile and more cost-effective than traditional calling ways.
Whether you want to connect with your overseas friends and family members or you have a foreign businessthat requiresscheduled business communications, you can definitely rely on VoIP apps as they offer high-quality audio and video callings, group messaging, and most importantly they are cost-effective. So in this article, we have listed the 10 best VoIP calling apps for Android and iPhone that you can use to make global calls easily.
1. RingCentral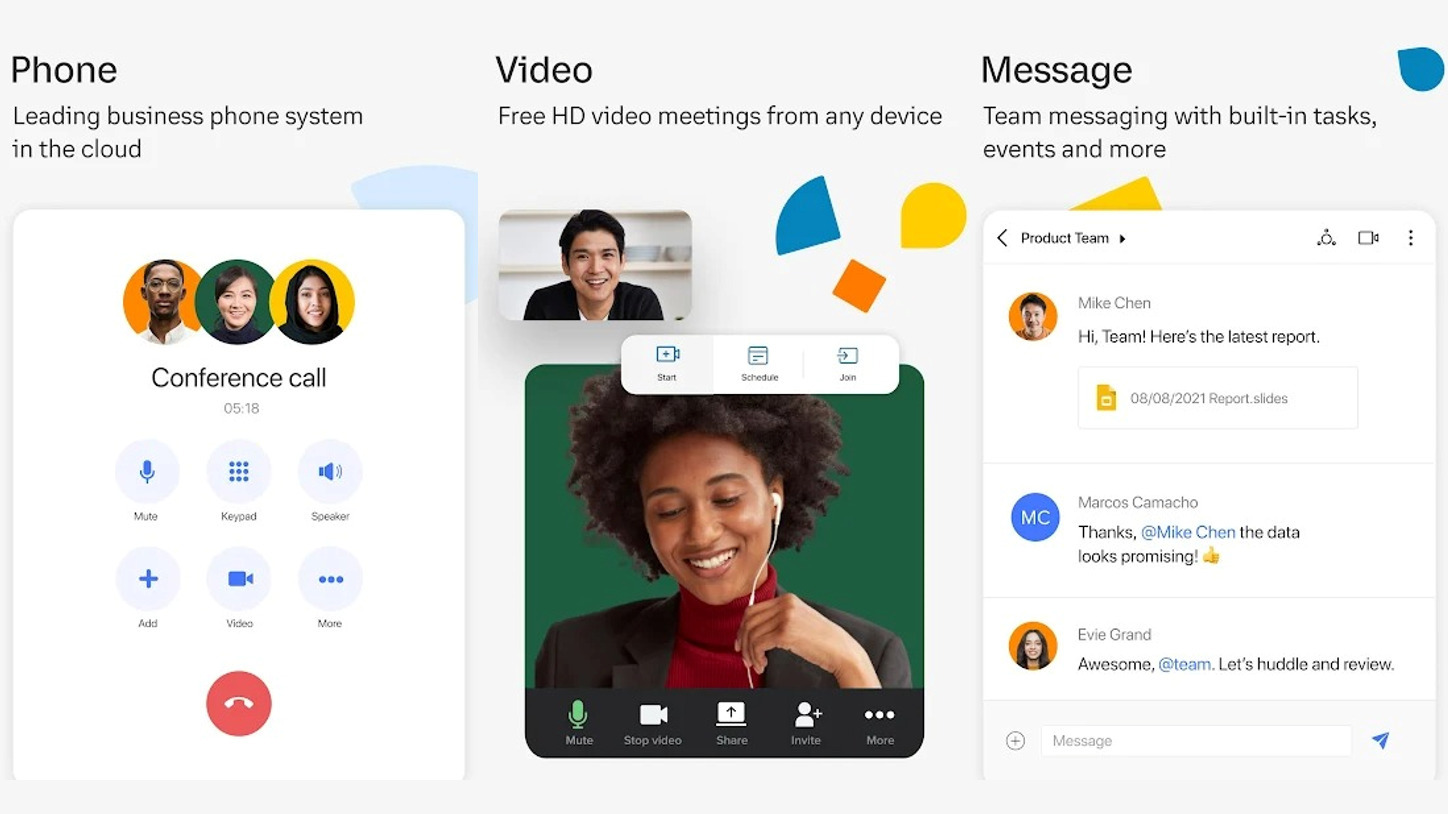 RingCentral is among the top free VoIP calling apps and an all-in-one communicationplatform that helps businesses grow and operate efficiently on any device. With RingCentral, you can enjoy free video calls and upgrade to RingCentral MVP for a modern PBX business phone experience. The app features a superior team messaging platform, smart video meetings with real-time collaboration tools, and a cloud-based phone with network-grade reliability for managing calls, voicemails, faxes, and business SMS. You can easily schedule and join meetings with one click and switch between your mobile and desktop appseasily. The app also comes with an auto-attendant and advanced call management features to streamline your communication process.
Features:
Free VoIP calls all across the world

Video meetings with up to 100 people for a maximum of 24 hours

Built-in team messaging to chat with others

Supports file sharing, task management, and a shared calendar

Smart video meetings withseveral features

Cloud-based phone with network-grade reliability

Easily switch between your mobile and desktop app

Auto-attendant and advanced call management features


2. JusCall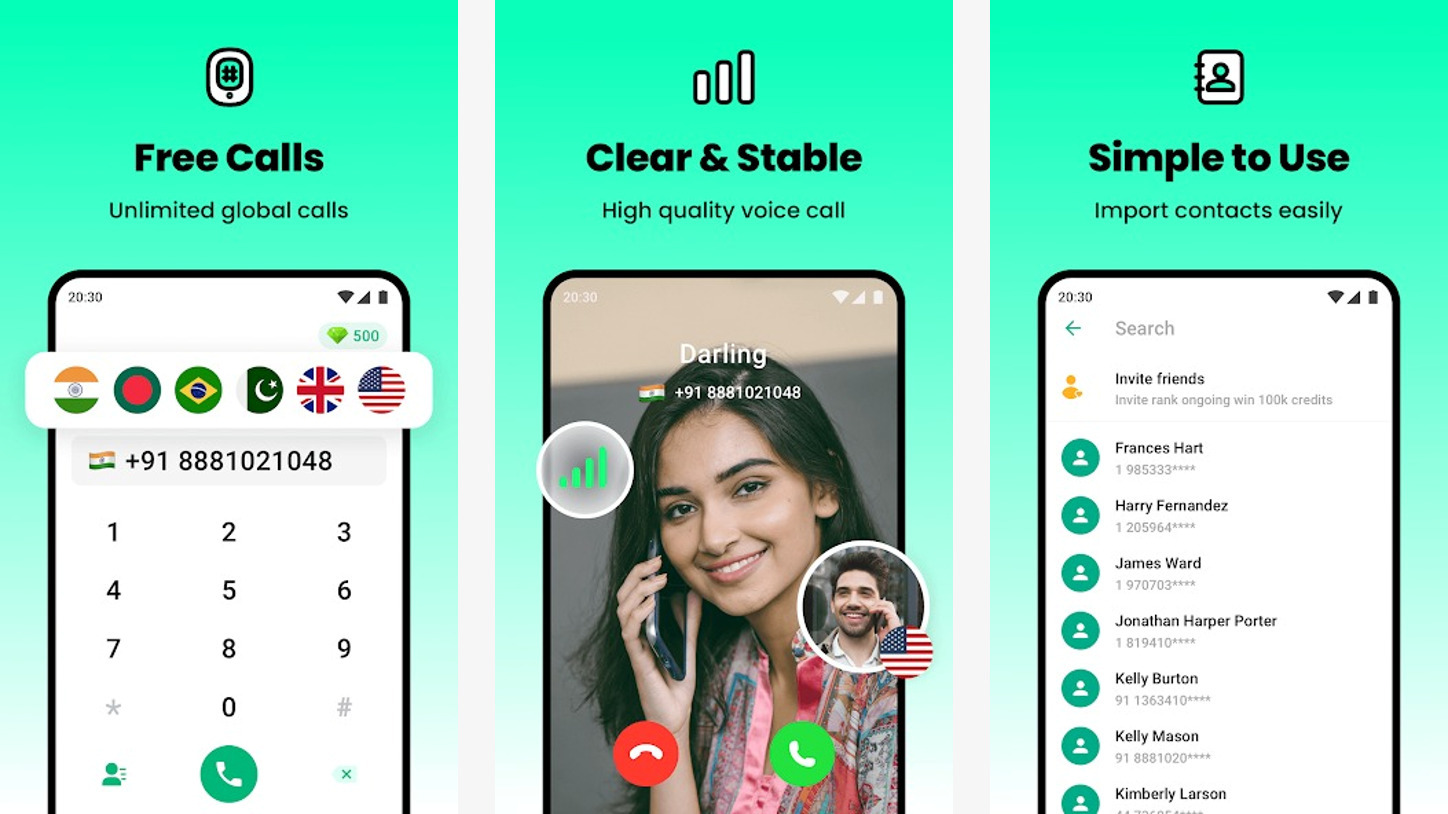 JusCall is a free international calling app that allows you to make both Indian and global calls with ease. With HD sound quality, you can enjoy completely free local and global calls via WiFi or cellular data. Even if your contacts do not have the app installed, you can still dial their phone numbers directly for free. JusCall is secure, stable, and provides a superior calling experience, all at no cost to you. Download JusCall today and start making free VoIP calls worldwide.
Features:
Free VoIP across India

Free VoIP callsworldwide

High-definition audio quality

Safe and secure private calls

Supports WiFi, IP, VoIP, and cellular data calls

Make calls from any device like iPad, PC, phone, etc

Earn credits by playing games and watching videos


3. Skype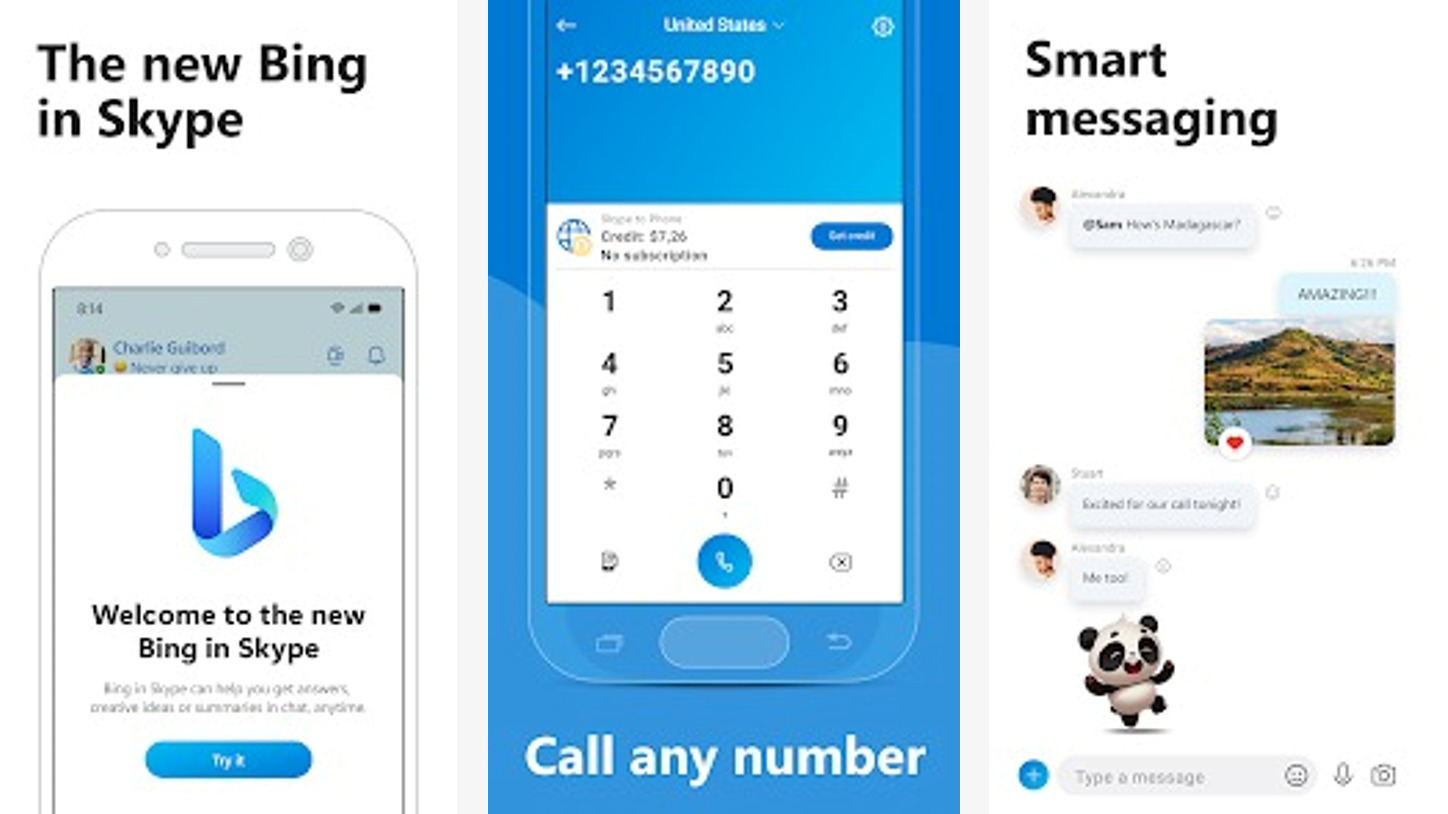 Skype is one of the most popular and most downloaded versatilecommunication apps that allows you to connect with anyone through chats, voice, or video calls. Skype is a multiplatform app that allows youto create HD video calls for up to 49 friends and family members. With Bing in Skype, you can chat and access AI-powered answers, recommendations, and inspiration. You can share photos, and videos, or make voice calls to any corner of the globe. Skype to Skype calls are completely free and require only a good data or WiFi connection. It's a reliable app from tech giant Microsoft that allows you a seamless way to make VoIP calls, and video calls easily and connect with your close one for free.
Features:
VoIP all over the globe at minimal rates

Skype to Skype calls are completely free

Free video calls with family ad friends

Can chat with AI-powered Bing

Chat with others and share pics, gifs, and videos

Group video calling and messaging

Easy to use and great user interface


4. GoTo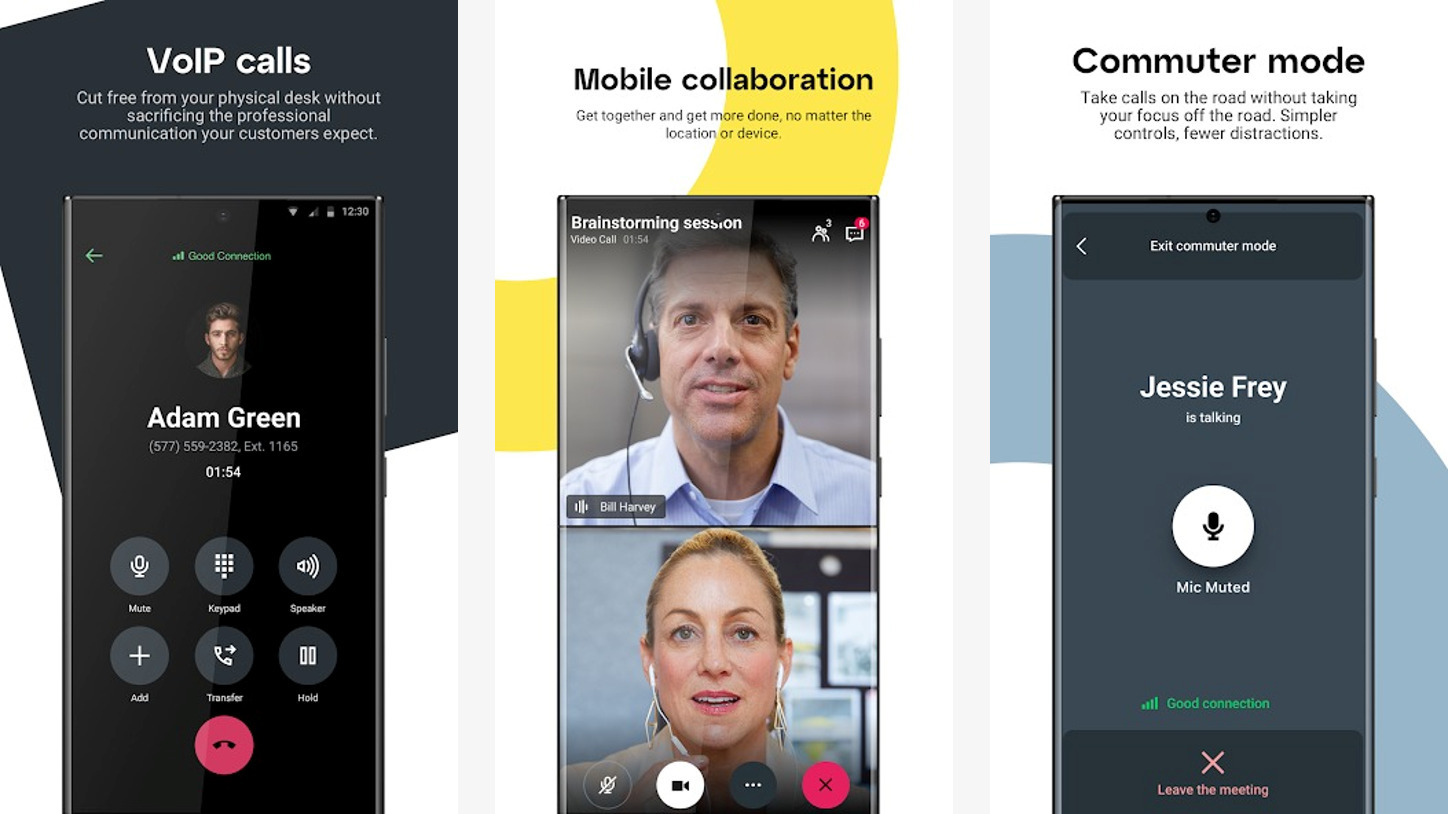 GoTo is an all-in-one mobile app designed for seamless communication and collaboration, wherever you are. Easily connect with your team and clients using a secure and fully integrated mobile app that offers phone, messaging, meeting, training, and webinar solutions. Additionally, the application provides a unified inbox for multi-channel communication including SMS, webchat, and social media channels, in a single platform. It can simplify your business communications with HD video/audio calling and messaging.
Features:
No compromisation with your private number

Make free VoIP calls to anyone

HD-quality audio and video calls

Call identity swap feature

Useful for business communications

Multi-channel inbox communication


5. 8×8 Work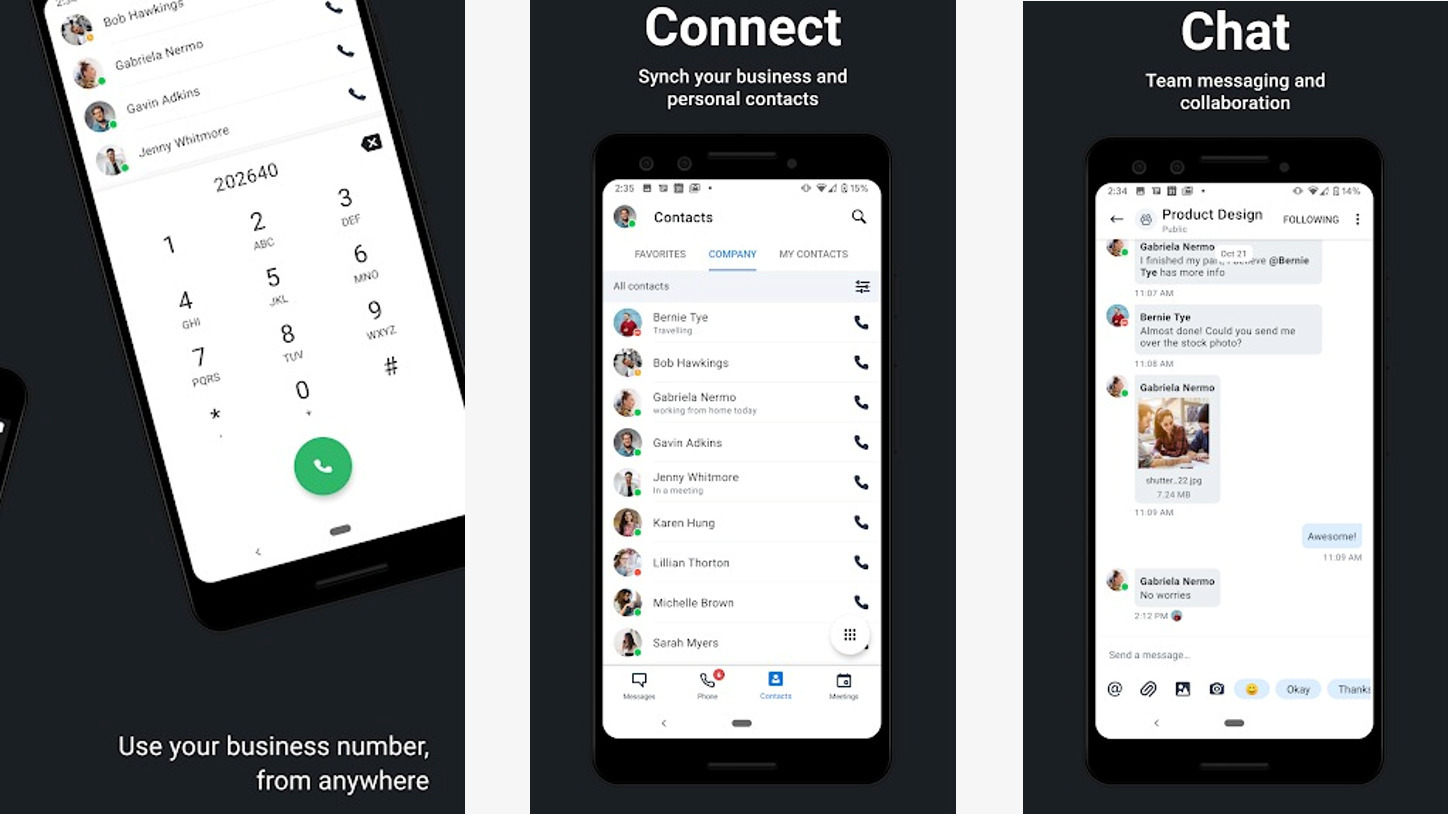 The 8×8 Work is an all-in-one cloud-based app for worldwide VoIP calls, video calls, and messaging. It's a beneficial app for both small and large businesses inmobilizing their workforce With features like a cloud phone, HD video conferencing, chat, and directory services. 8×8 also has a desktop version allowing you to seamlessly switch your work between different devices.It features HD audio calls, video and audio meetings, chat rooms, file sharing, and many more.All you need is Wi-Fi or cellular data for a smooth calling experience.
Features:
Make VoIP calls to anywhere

HD video conferencing and audio calling

Team messaging and collaboration

Desktop version available

public and private chat rooms

Useful for business communications


6. Call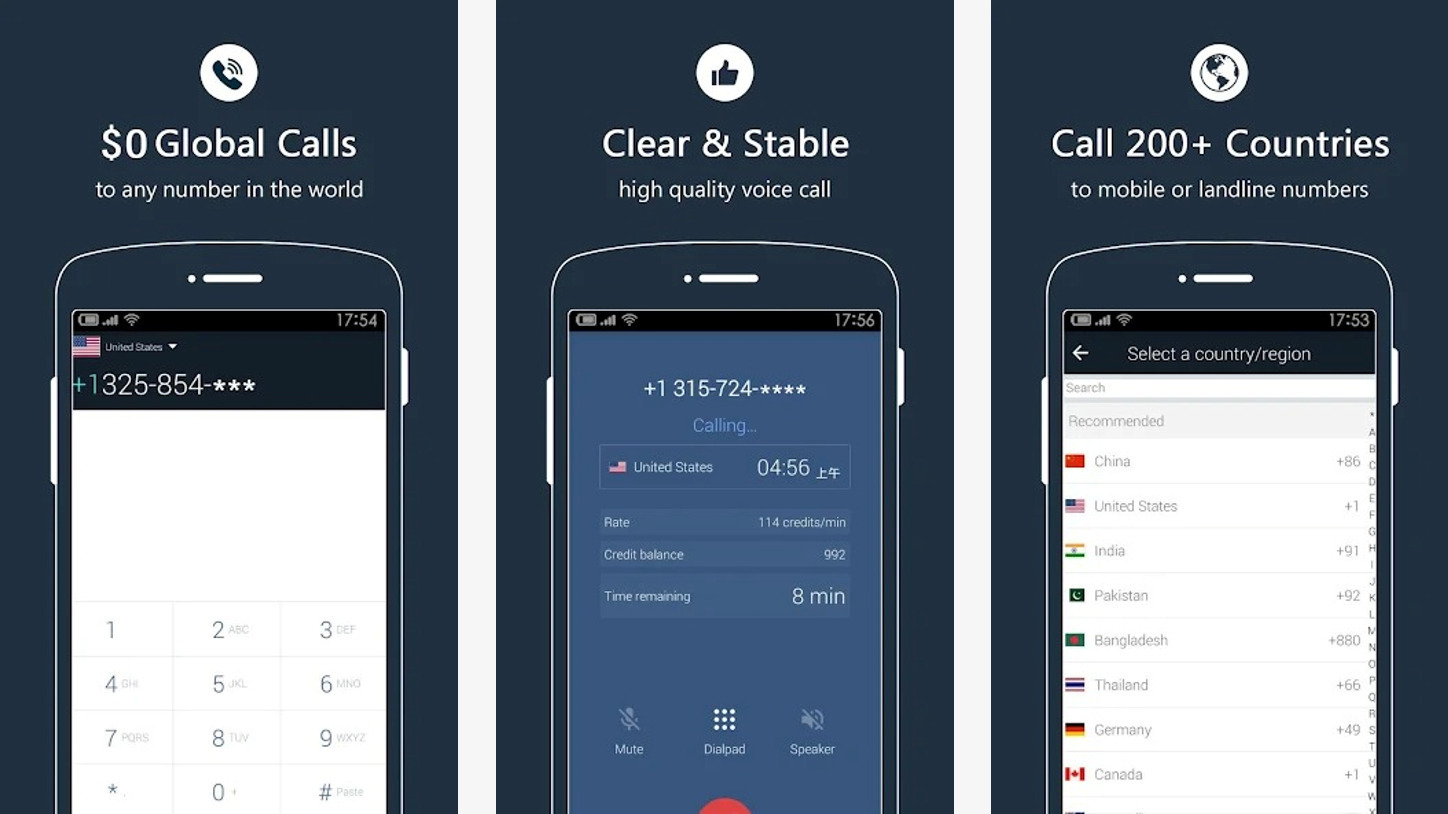 The Call app allows you to make phone calls to anyone, anywhere in the world, even if they don't have the app. With this free VOIP calling app, you can enjoy cheap calls to mobiles and landlines globally. The app lets you make calls and send texts over WiFi or 3G/4G cellular data. With over 200 countries supported including the UK, India, UAE, America, Nigeria, Germany, and Saudi Arabia, you can make cheap or free international calls using the app.Additionally, the Call app alsooffers the option to hide your Caller ID.
Features:
Make free VoIP calls

No hidden charges

You can hide your caller identity

Supports calling in over 200 countries

High-quality VoIP calls with clear audio

Earn free credits by watching ads, and doing small tasks


7. MobileVoIP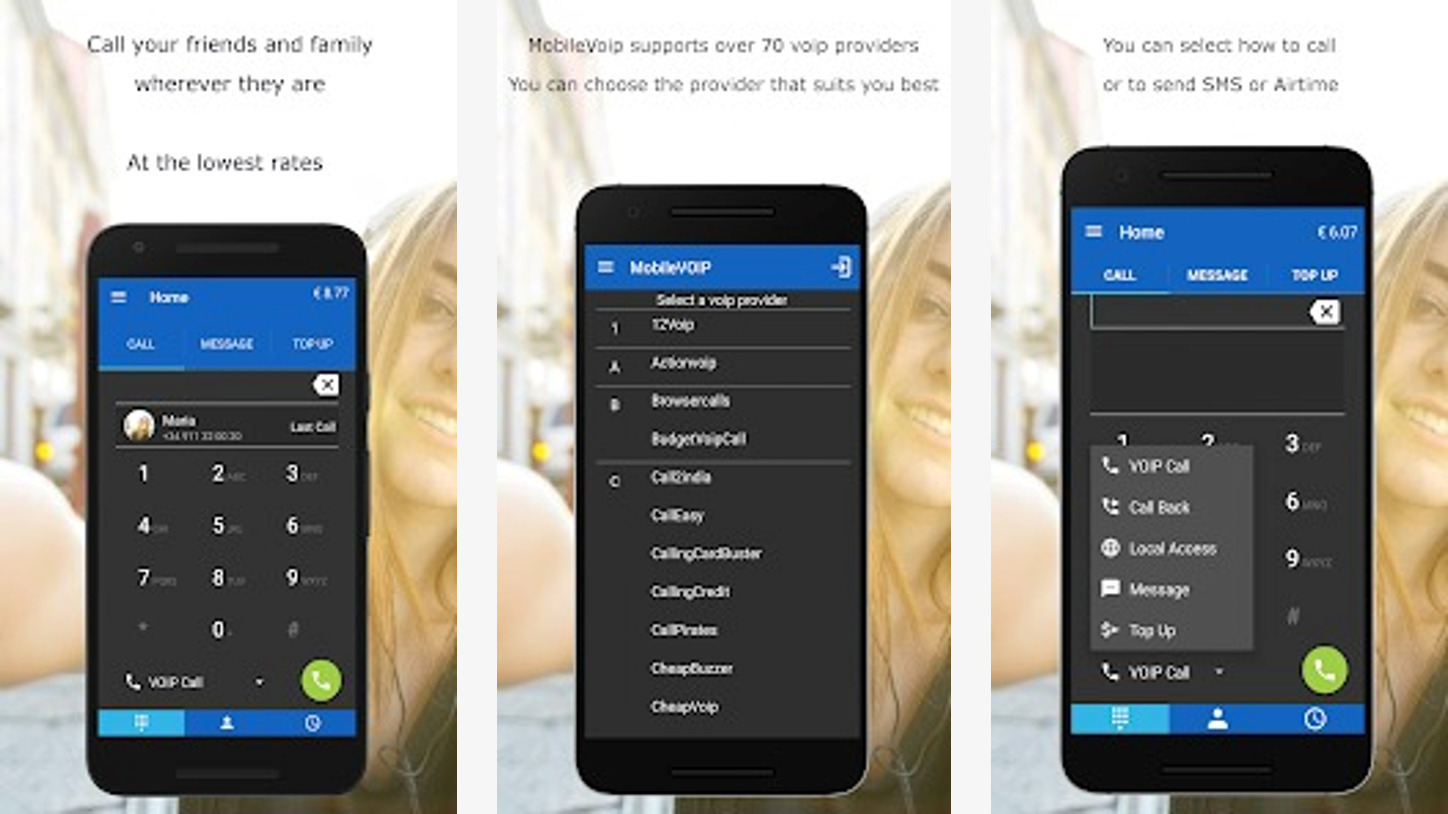 The MobileVoIP app is a cost-saving solution that lets you make cheap national and international calls. With MobileVoIP, you can save on your monthly phone costs and even use it to top up mobile prepaid phones abroad using your regular VoIP credit. You can travel without worrying about high roaming costsas MobileVoIP allows you to make free calls to your friends and family over an internet connection. So install the MobileVoIP app and start saving money on your international calls today.
Features:
Makecheap national and international VoIP calls

Supports over 70 VoIP providers

Make calls and send SMS or Airtime

You can view the quality of the internet while on call

It can be used with a 3G, 4G, 5G, or WiFi connection

Eliminate high roaming costs on international calls


8. Zoiper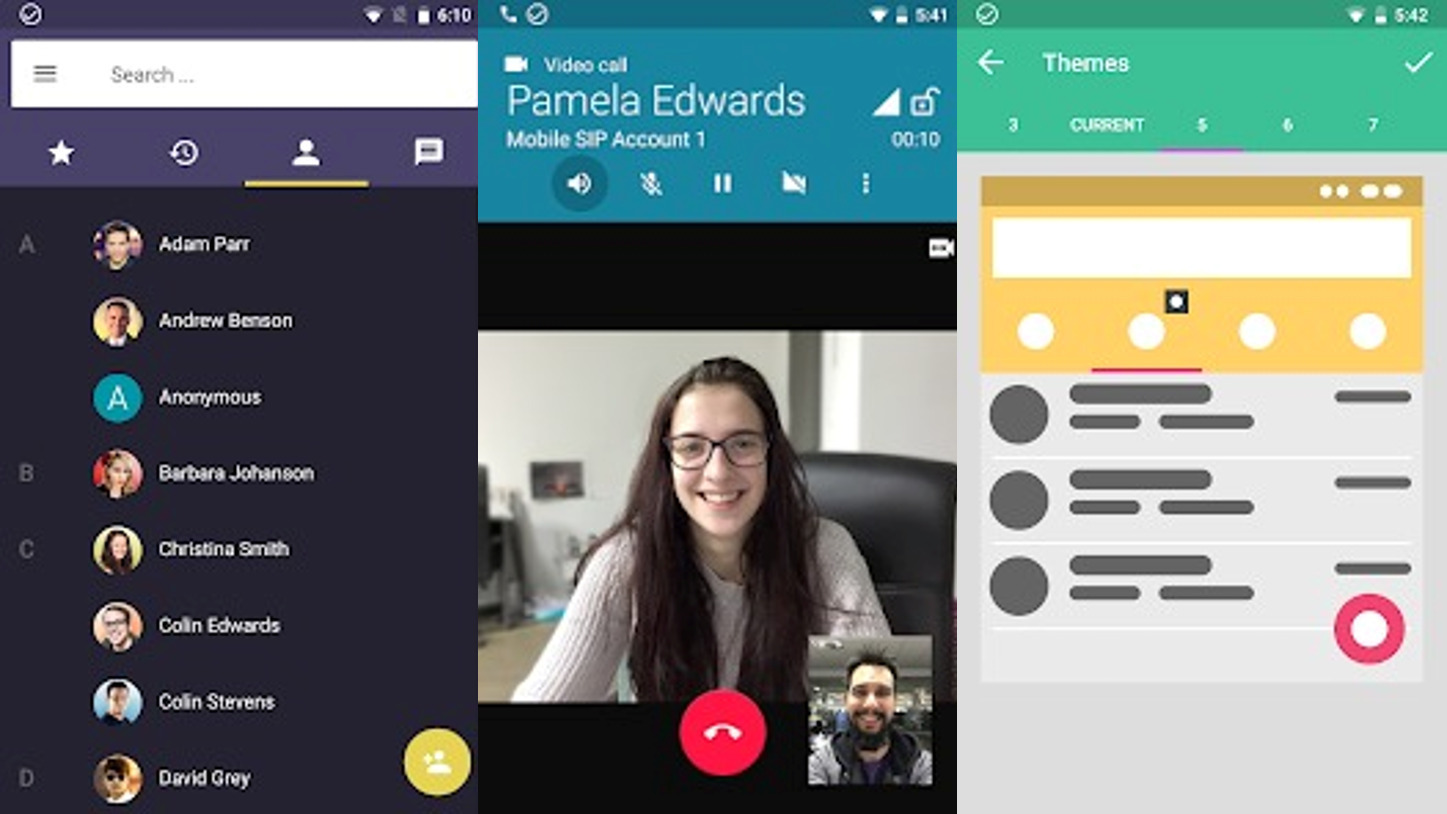 Zoiper is another decent app that lets you make VoIP calls over 3G, 4G, 5G, or WiFi without any ads. With a user-friendly interface and high-quality audio, Zoiper is ideal for individuals and businesses that want to leverage VoIP communications. Zoiper supports different color schemes and Bluetooth. It also provides excellent audio quality, even on older devices. Zoiper is multiprotocol with SIP and IAX support making it a powerful and reliable tool for VoIP calls.
Features:
Make VoIP calls using cellular data or WiFi

Supports Bluetooth

Different color schemes are available

Low battery usage and low latency

It's multiprotocol with SIP and IAX support

Can set a specific ringtone for a certain account

Supports multitasking


9. Viber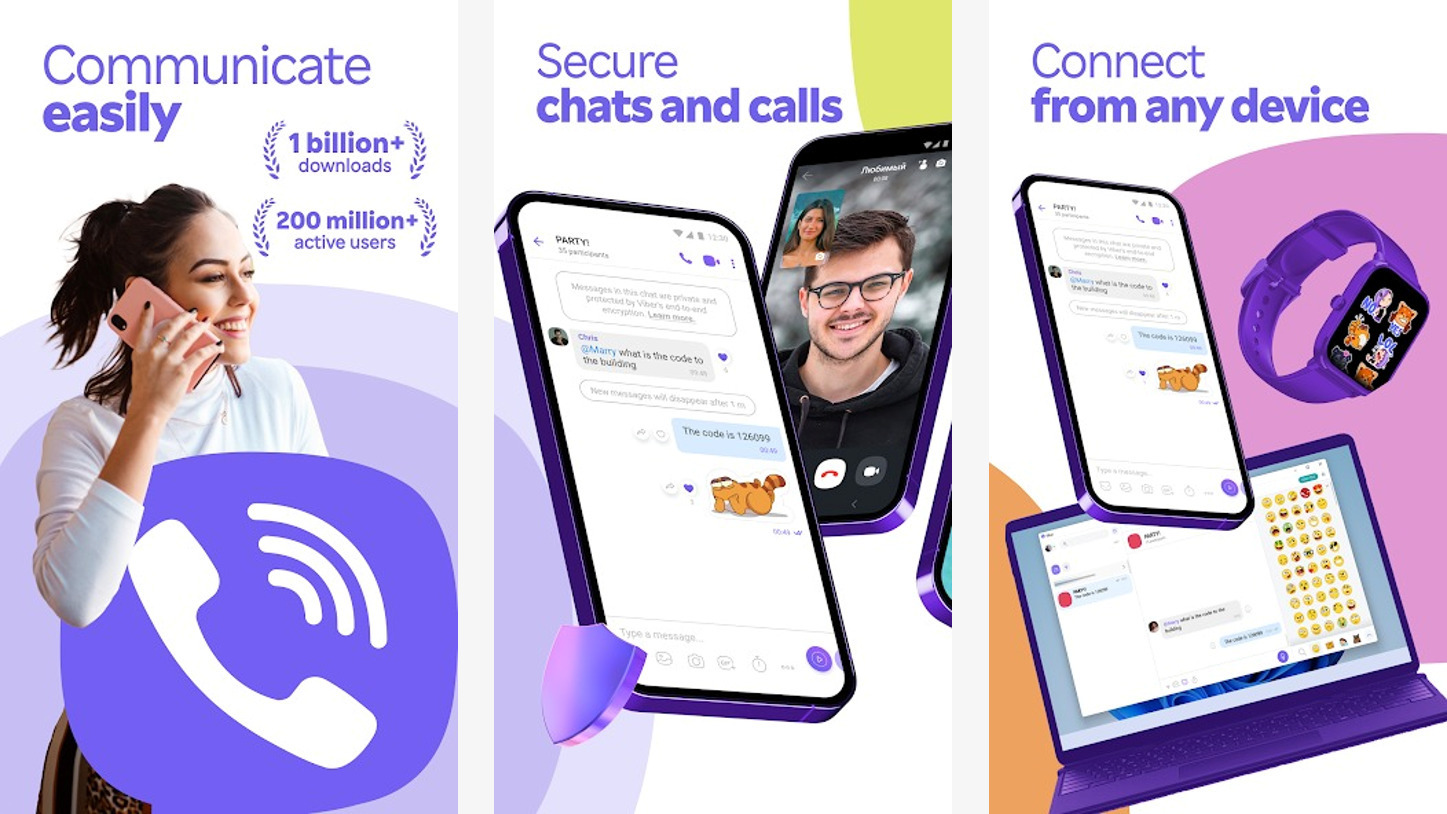 Viber is a messaging and calling application that has gained immense popularity worldwide, connecting more than a billion users. Viber allows you to make free audio and video calls to up to 50 people, send free messages, and create group chats for as many as 250 members. With end-to-end encryption, your private messages are safeguarded, ensuring that only you and your intended recipient can read them. Furthermore, Viber offers entertaining features such as stickers, GIFs, polls, and quizzes to keep your conversations lively and interactive.
Features:
Free voice calls and video calls over the internet

End-to-end encryption for private messages

Create chat groups with upto 250 members

Desktop version available

Supports 3G, 4G, 5G, and WiFi

Low-cost landline calls and free Viber to Viber calls

Chat support with GIFs, polls, stickers, etc.


10. magicApp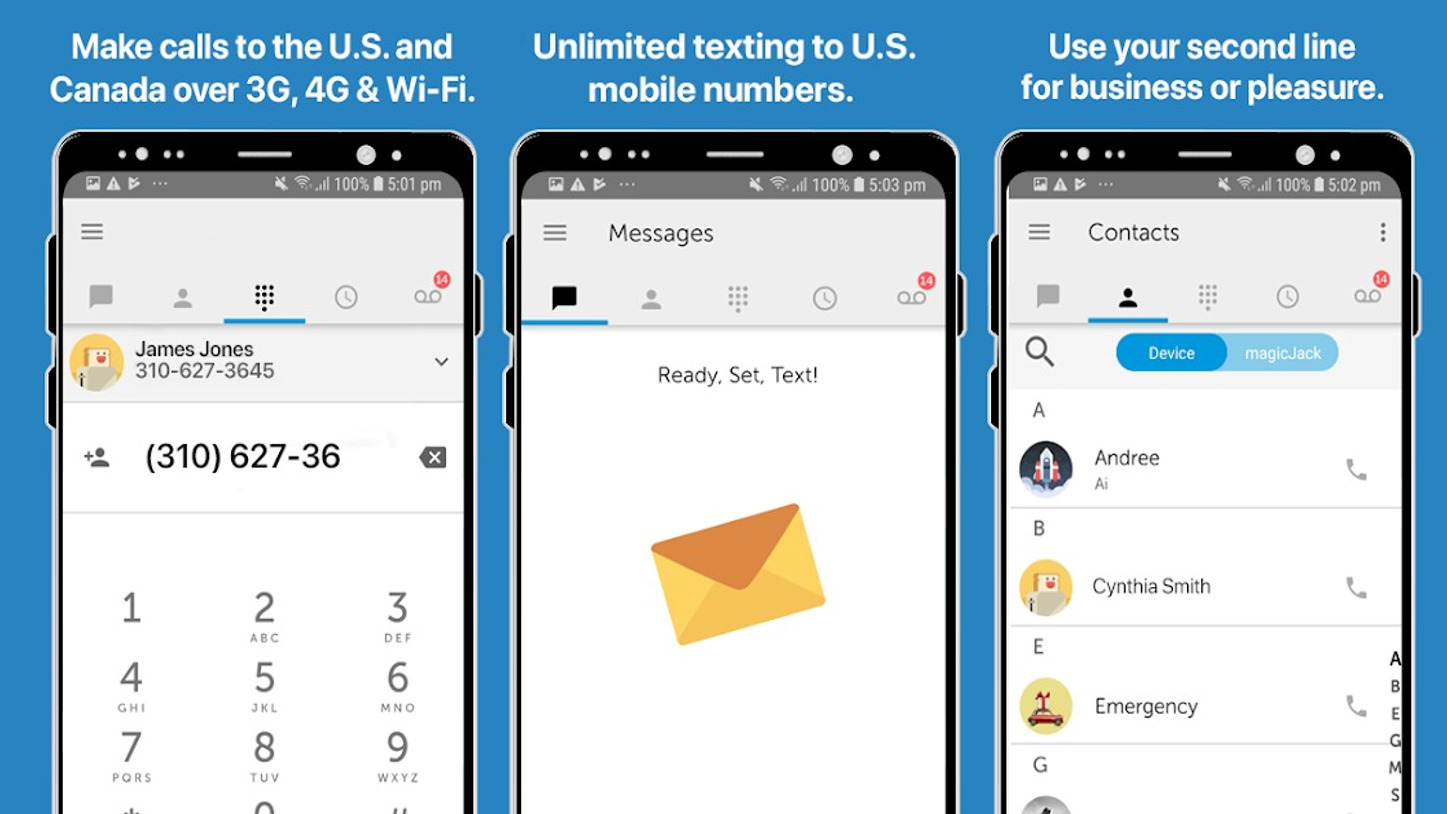 Looking for an affordable and simple way to get a second phone number on your mobile phone? Look no further than magicAppwhich allows you to enjoy unlimited VoIP calling to the U.S., Canada, and other countries with a second line for your personal or business needs. You can choose any U.S.mobile number with available area codes and send/receive unlimited text messages to any 10-digit U.S. phone number. The app allows you to easily switch between your personal and magic phone numbers and features voicemail and call forwarding.
Features:
Make unlimited calls to the U.S. and Canada

Supports VoIP calling to other magicApp users worldwide

Send/receive unlimited text messages

Access caller ID and get voice mailing, call forwarding, and other features

Affordable rates of international call credits

Supports WiFi and other cellular networks