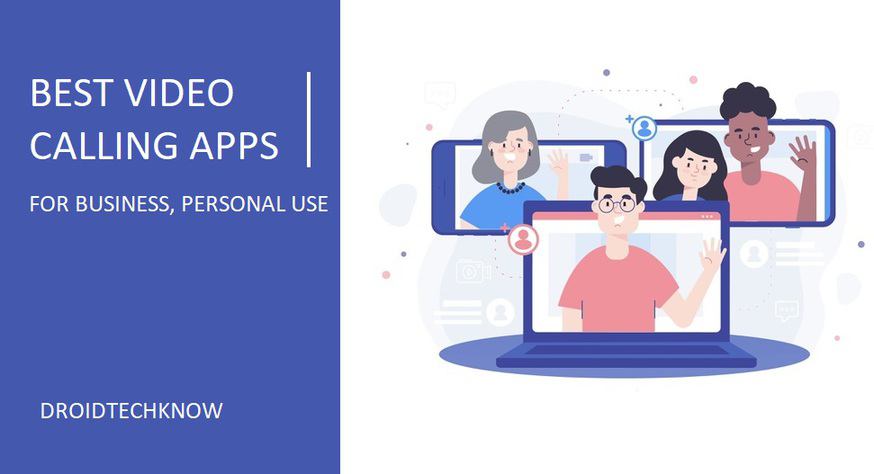 In today's world, we all want to work remotely but to do work from home smoothly you need better video calling apps for all your conferences.Staying connected to one another ones has become important more than ever. Businesses are operating from remote locations. Families want to keep a close connection with the ones who are in distant locations. We're listing some of the most trusted & best video calling apps available on the internet right now. These are free applications, which are cross-platform accessible.This means they work on Android, iOS and even Windows OS.
Don't forget to check out the top 5web analytics tools for business.
Video calling apps for Remote Businesses:
Staying at home and working from home is troublesome for many business teams. However desperate times call for desperate measures. These applications are capable of hosting multiple users on video conferencing. These are suitable for businesses and small enterprises alike.
Skype (iOS, Android, Mac, Windows, Linux, web)

Skype is a well-known and established video calling application. It is easy to use. To get started with, one needs to register to obtain a Skype ID/ username. The same will be used to connect with others. There are unlimited Skype-to-Skype calling options for real-time calling. Some other features are also available, like status, and reactions.

Skype can also be used for personal calling.

Get Skype here.

Zoom (iOS, Android, Mac, Windows)

Another good alternative to Skype is Zoom. This application comes with strong administrator controls. It is reliable and has an appreciable web integration feature. For group calls, there is a 40 mins cap limit. The application is gaining popularity. However, the forty-minute timer is quick to approach and you might have to engage in a new calling session.

Zoom isn't recommended for personal calling.

Get Zoom here.
Video calling apps for Friends and Family:
These are some of the most popular and best video calling apps for personal use. They are free to install and use. They are widely popular as they don't drain a lot of data, or phone storage.
Video calling apps for having fun together
These are other mentions which are also fun dedicated and non-dedicated video apps. Some of these come with games and other features.
Houseparty (iOS, Android, web)

This application's primary demographic is teenagers. The applications can be used by groups. There's a who-is-online alert. The application calls itself a face-to-face social network. With the alert, it is very easy to join in. The application also comes with in-built games. Pictionary Clone is one of the popular games on it.

Get Houseparty here.

Discord (iOS, Android, Mac, Windows, Linux, web)

Discord is an actively growing popular by the day. It is especially popular amongst the gaming community. Even schools make use of Discord for streaming. Its primary focus is audio, however, video is also popular. There are multiple tabs and channel features available on the platform.

Get Discord here.
Happy video calling!