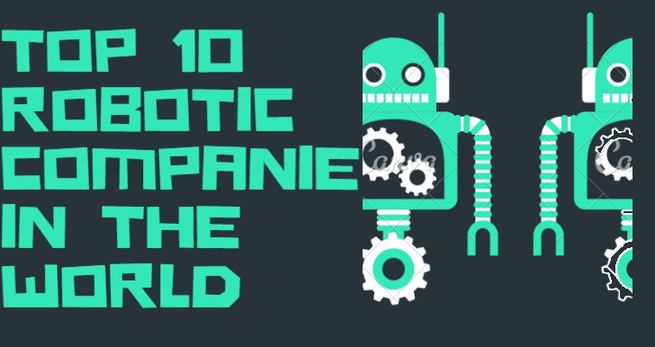 Top 10 robotic companies in the world- a list of the leaders of the subject matter making extraordinary advancements in the tech world. Every day there is something new made by brilliant minds that delight the consumer while keeping them on the hook for what's coming next. These are such companies that gave the world fascination and have established themselves as leaders in the domain of robotics. They are creating the most advanced robots which are expected to and are making life easier.
Here is a list of best 10 Robotic Companies

A group of three MIT graduates found this company in 1990. The primary aim of the project was to explore the never-ending space and also, assist in defense technologies. It also aimed at making everyday life easier. Consumer robotics was worked on, to create mopping robots. Braava® family of robots is one of their most successful product lines. In the future, they plan on entering the smart homes business venture.

The logistics and SCM sector (Supply chain management) is one of the sectors that benefit a lot from robotics. Warehouse automation brings in robotic carriers. They can scan barcodes, and make planned movements to designated organizing locations and further to conveyor belts for shipping. GreyOrange is headquartered in Singapore. The company also has offices in India, Hong Kong, Japan, Germany, and UAE.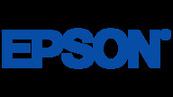 This company is the champion of the industrial manufacturing of automation products and solutions. The world's first Active X control, and a computer-based controller RC250 was this company's innovation. A Japanese company names Seiko Epson holds Epson Robots as their design and manufacturing department.

Co-founded by Rodney Brooks and Ann Whittaker in 2008 is a HAHN group company. An Edison Awards finalist, this company has many awards to its name. Rethink Robotics has products that includeClickSmart Gripper Kits,Intera software platform andSawyer collaborative robot (cobot). They promise hardware durability crediting to German technology.
Alphabet Inc is the parent company of Google. Google entered into robotics with its biggest project ever or driverless cars. In 2017, they made their first successful test drive. The company takes pride in now acquired Boston Dynamics, Schaft and Nest.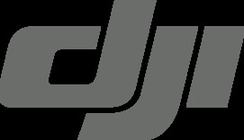 DJI works into camera stabilization and movement. This silicon-based company promised high-quality professional quality images. The company also ventures into drone imaging and aerial monitoring & surveillance. They are the world leaders in quadcopters and drones. Now headquartered in China, the company has multiple manufacturing facilities throughout the world.

Locus Robotics is a warehouse automation specialization company. "We know a lot about robots we also know a lot about the warehouse." is their pitch. Self-explanatory this tag line. They challenge their market competitors with theirflexible, productive, fulfillment solutions. They have multi-bot picking systems- LocusBots that make the work happen.

This US and Germany based company is the world's no. 1 company in gripping systems and hydraulic expansion technology. They hold excellence in gripping systems. SCHUNK have sound expertise in mechatronics that makes their products worth the recognition they hold in the international market. They have over 1200 implementation solutions based on 4000 standard trademarked components. They also offer customizable solutions.

The company is venturing into STEM(Science, Technology, Engineering, and Mathematics) learning and create tools for problem-solving. The company encourages interactive learning for students. They also hold VEX Robotics Competitions. They do so to bring classroom learnings to life via competitions that boost creativity. The VEX Pro and HEX Bug are some of their popular products.
Vehicle automation systems are the sector that this company works into. The client base includes renowned industry leaders like Anglo American, Rio Tinto Ford Motor Company, Luke Air Force Base and government agencies like Los Angeles Police Department. MOBIUS is one of their prized developments. MOBIUS provides ground automation. They make automated vehicles for jobs that might be difficult to perform on harsh terrains.