Photo Editors based on Artificial Intelligence - Do Robots know the best filters?
Dec 17, 2018
4659
Shreya Patoa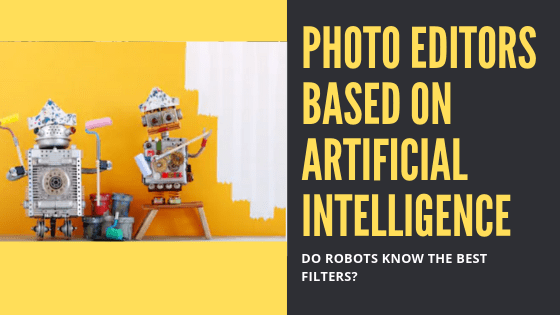 Photo editor based on artificial intelligence for unexpected fun results are the hype today. Artificial intelligence has automated many tasks, now photo editors. Getting sketched by artists is fun, but expensive to mention at least. What if the task is done for free by a robot? The results lie somewhere between a kid's drawing or a work of art.
Breaking it down, it'll be interesting to see if a robot can make the look and feel of a picture capable to speaks a thousand words!
What if you stop paying professionals to get your pictures retouched? Cutting down on any expense is a warn journey for the most.
The greater minds are working on the most millennial trend- of selfies and photo editing, with the help of artificial intelligence.
It's fascinating that artificial intelligence has replaced many trivial tasks that need precision, or routine repetition. We're testing if robots can work well with filters, ratios of image processing in general.
A composition makes a picture great- all photographers know what to crop and keep. This composition tool application does just that. It processes the image and eases the process crop ratios. It will also identify for you, new perspectives angles of your picture. The A.I based algorithms of the application, promises fresh layouts so that your Instagram feed is always looking fresh. The application is free for download on iOS.
If you wish to work an artistic wand on your pictures, try this application. This is unlike Prisma or similar apps. It will automatically select artistic hues which work best with the RGB composition of your picture. If you're not satisfied with the result, you can manually select which template makes you the happiest. The transformation of a photo to art is what the A.I tool promises. You can also make banners, collages with it. This is how the tool worked on the picture we sampled:
Give your picture to a robot and ask to recreate it. A robotic artist will paint a story you're not quite sure of yourself. The results are funny but do surprise us. Two reasons being:
A. Artificial intelligence has come a long way as it can transverse the picture and deconstruct shapes, objects, and shadows to begin with. It has started doing the impossible.
B. There's a long way to go for AI photo editor to work, merely parsing the image isn't everything.
Here's how the tool worked on the picture we gave it from the samples:
Developed as an MIT research project on computer graphics and image processing, the tool can help you erase unwanted objects. The 2017 Google Conference focused this tool. The tool is now so advanced today, that it will offer mind-bending puzzles as a challenge too if you can identify manipulated images.
It can identify and work with objects like animals, boxes, vehicles and remove it from the image- as if it wasn't in the image in the first place. The motto driving this research was to identify the charm of absence. With the help of artificial intelligence, research professionals want to analyze what would happen if everything around us- just disappeared!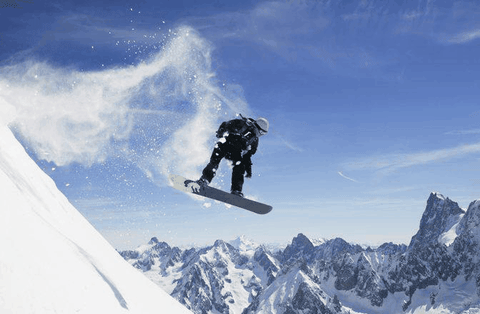 Happy Editing...
Top 5 Best Popular JavaScript Frameworks to learn in 2019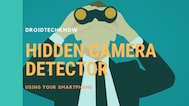 Hidden Camera Detector using your Smartphone - DroidTechKnow