Photo editors based on AI(artificial intelligence) for unexpected fun results are the hype today. Artificial intelligence has automated many tasks, now photo editors. Getting sketched by artists is fun, but expensive to mention at least. What if the task is done for free by a robot? The results lie somewhere between a kid's drawing or a work of art.
Breaking it down, it'll be interesting to see if a robot can make the look and feel of a picture capable to speaks a thousand words!
What if you stop paying professionals to get your pictures retouched? Cutting down on any expense is a warn journey for the most.
The greater minds are working on the most millennial trend- of selfies and photo editing, with the help of artificial intelligence.
It's fascinating that artificial intelligence(AI) has replaced many trivial tasks that need precision, or routine repetition. We're testing if robots can work well with filters, ratios of image processing in general.
Related Article: AI-based Netflix Series and Movies To Binge While On Lockdown
In the past, an AI-based camera Faceapp gained lots of publicity and users. People use the Faceapp AI-based age filters to look older. Even lots of celebrities use this app as well to apply lots of age filters and share their pictures on Social media platforms. Faceapp uses AI-based algorithms to make the app to the next level.
There are lots of AI-based photo editing apps available in the market that will reduce your work very effectively. Here we listed down the 8 best AI-based photo editing tools you should try.
List of 8 best photo editors based onArtificial Intelligence(AI)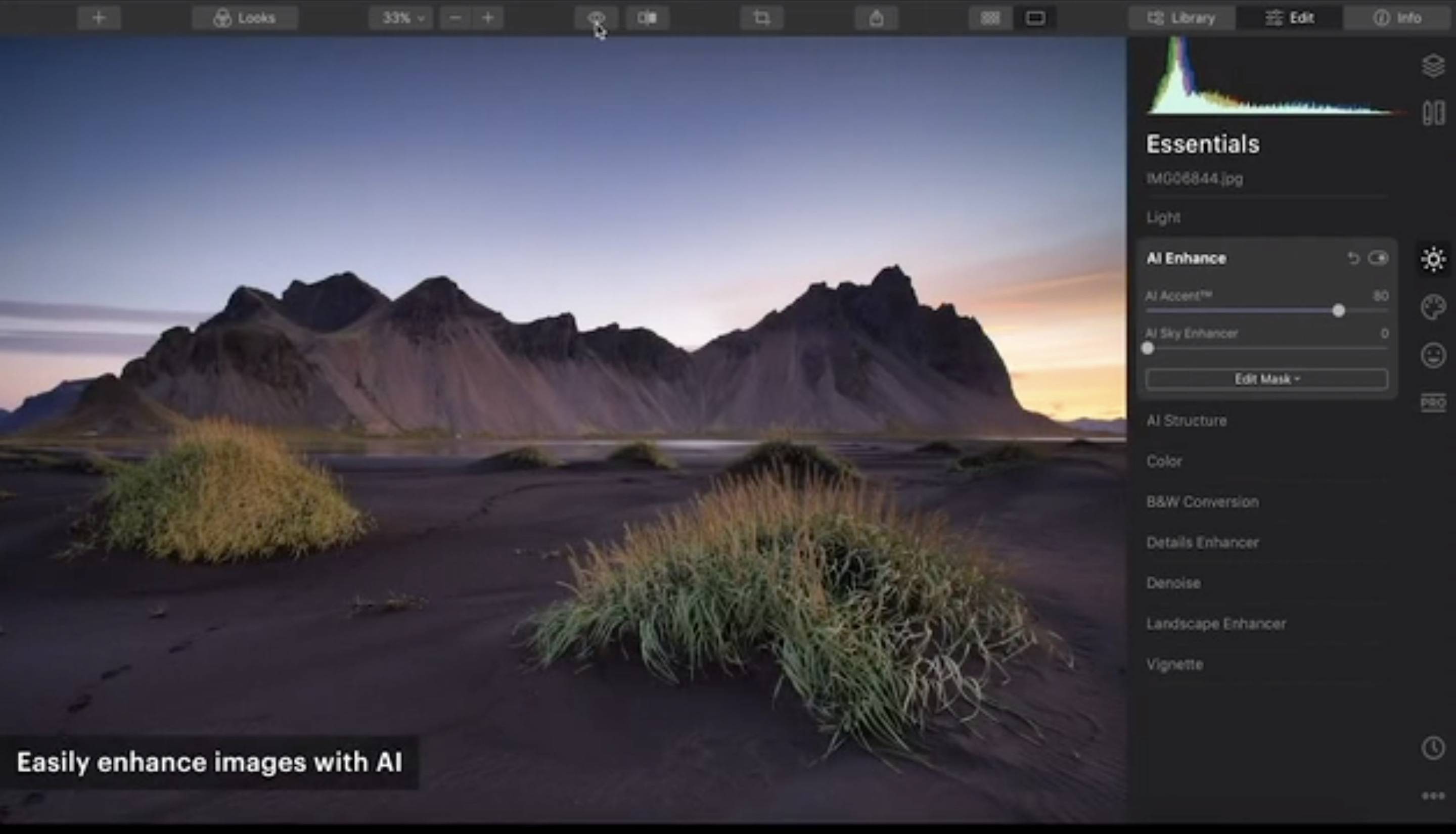 A pro app based on AI for photographers. If you are a photographer and want to edit your portrait in a minimum time then this AI-based photo editor will do your job in the least amount of time.
Luminar 4 uses the AI-based algorithm to improve skin tone, remove skin spots, and provide the final touch-up for your travel landscape and portrait masterpieces. The Luminar comes with an easy interface so that beginners can also use this photo editor without any experience.
The luminaire 4 uses AI algorithms to automatically replace the sky of your portrait, change the sky intensity without selecting the visible area. This AI sky replacement features make it one of the best AI-based photo editing tools.
Features
Automatic skin Enhancer: Remove the skin blackheads and improve the skin tone.

AI sky replacement: The tool replaces the sky without selecting the area.

AI Structure: A smart AI filter that will increase clarity.

Easy to use: The interface is user friendly.

Fast and quick: Luminar 4 is very fast because it removes unwanted things from your portrait automatically.

Photolemur is a one-click AI-based photo editing tool that automatically enhances the skin ton, balance white color, and adjusts temperature and shadows. Just you need to upload your photos and this app will handle all editing stuff automatically. This photo editing tool is also very easy to use.
Features
One-click AI-based photo editor: This app will enhance your photos automatically with a single click.

Handle multiple photos: It will edit multiple photos at once.

Sky Enhancement: Enhance the sky color to make it more vivid.

Support 18 languages: The Pholemur photo editor supports around 18 languages.

Easy to use: The editor comes with easy to use interface.

Operating system: Supported by Windows and Mac Operating system both.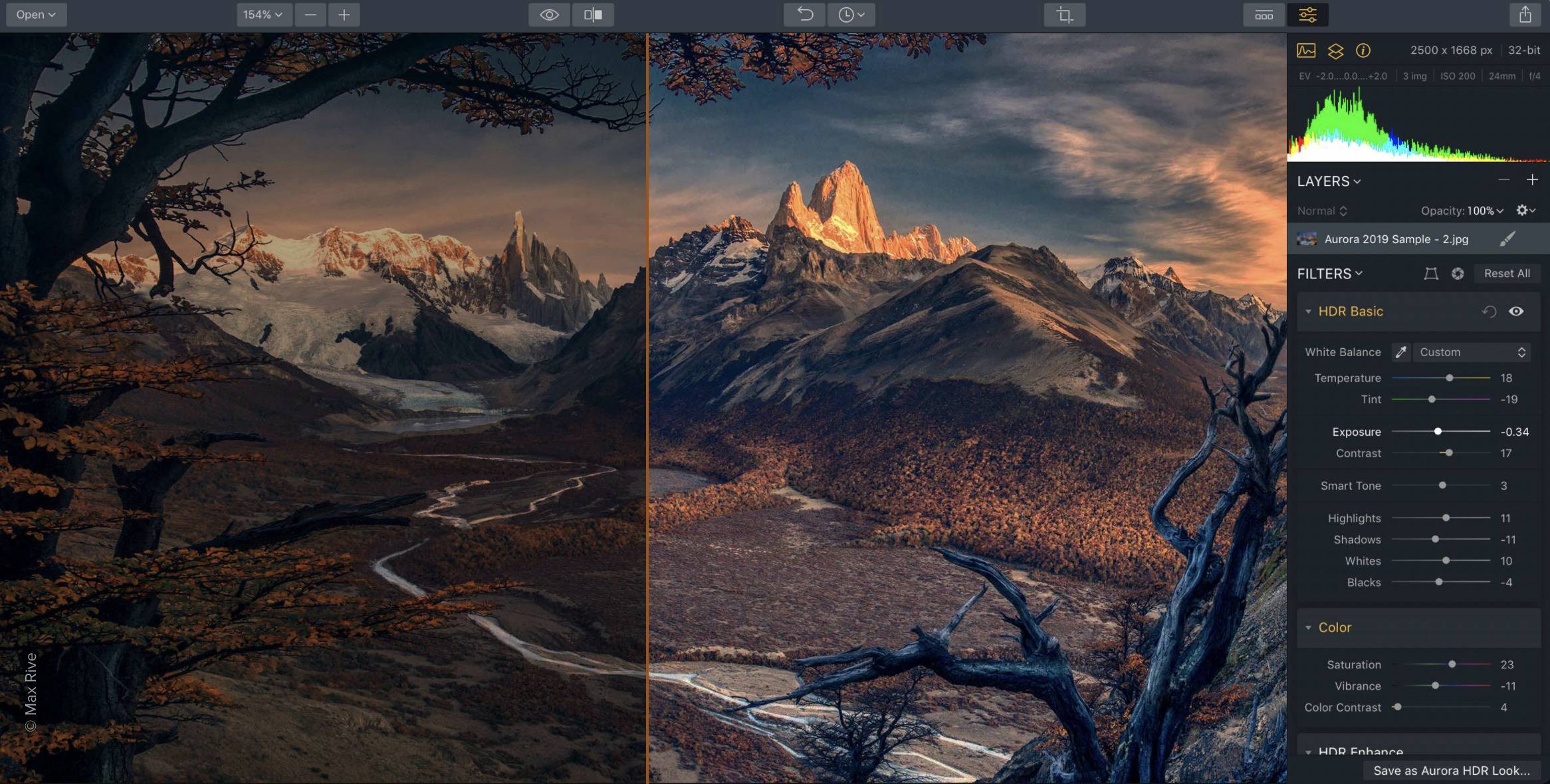 Aurora is an AI-based photo editor focused on HDR editing. HRD(High-dynamic-range) is basically a technique to combine multiple exposures into a single picture. The Aurora is based onQuantum HDR Engine technology that merges multiple backend images into one image. The tool gives you a redefined and detailed image after adjusting the sharpness, contrast, and exposure of your photo.
Features
HDR Denoise: Automatically detect the noise in your HRD image and remove it to make a detailed image.

HDR Smart Structure: An AI-powered slider that gives you eye-popping depth and a detailed image without any noise.

HDR Clarity: Add clarity to your image and provide contrast at a particular position if needed.

OS: Work for both Windows and Mac Operating System.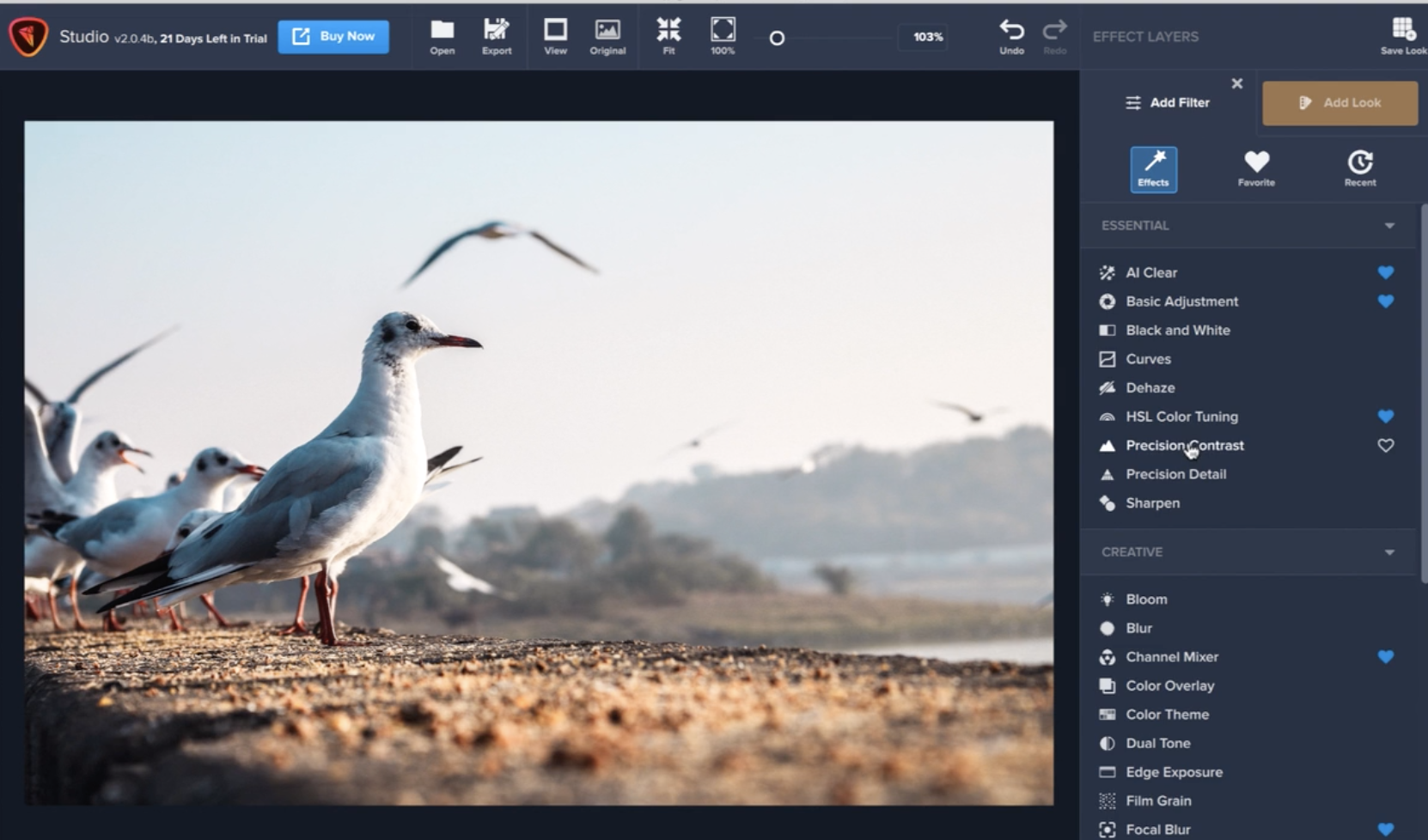 The purpose of the Topaz studio is creative photo editing. The Topaz studio is the best AI-based photo editing tool to sharpen, stabilize, and focus your photo. With the help of this photo editor, you can selectively remove the sharpness or add the sharpness if needed on the selected portion of the image. The tool comes with a free version so that beginners can use it hassle-free.
Features
AI Clear: This AI-powered tool can actually sharpen detail while removing noise.

Precision Contrast: UsePrecision Contrast to give you a better image without losing highlights and shadows.

Precision Detail: This technique adds natural sharpness to your photo to make it more natural.

Operating system: Available for both Windows and Mac platforms
Sharpen AL is the best AI-based photo editor tool to make the picture sharper even if the picture is taken in shadow. It differential between noise and detail to improve picture quality with more details. Sharpen AI is also available as a plugin for Photoshop Lightroom CC and Topaz Studio.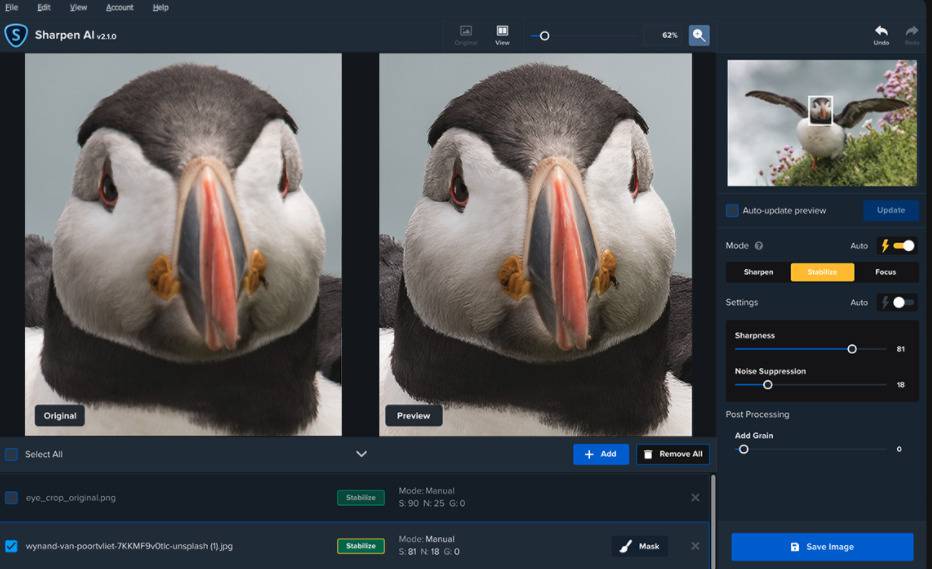 Features
Sharpen: It sharp the image to great extent.

Stabilize: It stabilizes the photo with just simple clicks.

Focus: Sharpen AI focus the blur images.

Operating system: Available for both Mac and Windows.
As the name suggests, It is an AI-based tool to remove backgrounds from your images very easily. The tool removes the background with a minimum amount of time and saves your time to remove the background using photoshop. So if you want a tool that only removes your picture background then Remove.bg is the best background remover tool based on artificial intelligence.

Features
Remove the background of the image with a single click

It is a Web tool so you don't need to download or install any software in your pc.

Very easy to use.
The GoArt does not increase the picture quality or sharpness but it will give an RGB composition of your upload photo using artificial intelligence. If you wish to work an artistic wand on your pictures, try this application.
This is unlike Prisma or similar apps. The GoArt app will automatically select artistic hues that work best with the RGB composition of your picture. If you're not satisfied with the result, you can manually select which template makes you the happiest. The transformation of a photo to art is what the AI tool promises. You can also make banners, collages with it.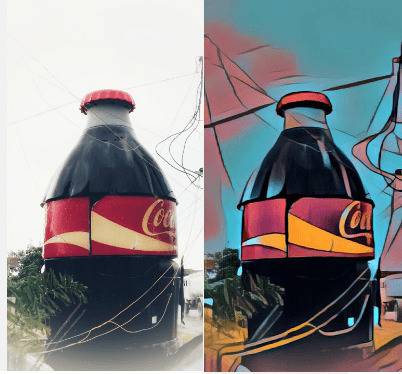 Cartonify is another example of an AI-based photo tool to create sketch drawings using AI.Give your picture to a robot and ask to recreate it. A robotic artist will paint a story you're not quite sure of yourself. The results are funny but do surprise us. Two reasons being:
A. Artificial intelligence has come a long way as it can transverse the picture and deconstruct shapes, objects, and shadows to begin with. It has started doing the impossible.
B. There's a long way to go for an AI photo editor to work, merely parsing the image isn't everything.