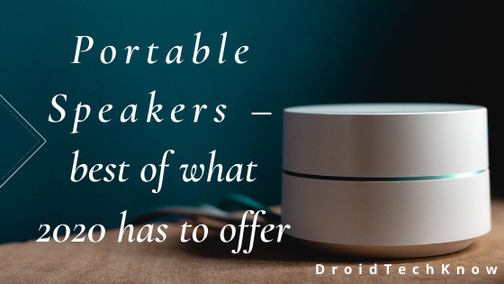 With so many options of portable speakers in the market, it might be hard for you to pick one speaker that suits you the best. Here's our list of portable speakers ranging from all shapes, sizes and features to help you pick the one that suits your budget the best. Whether you're looking for something durable and small to take on your next camping trip or want to build a multi-room system at home, there are choices for every taste.
Now affordable speakers come with a quality sound system that even rival woofers and speakers in the market. Check out our pick of the best streaming app for you to utilize these speakers to the fullest.
In meantime here's our list of 10 portable speakers that you need to check out.
1. UE Boom 3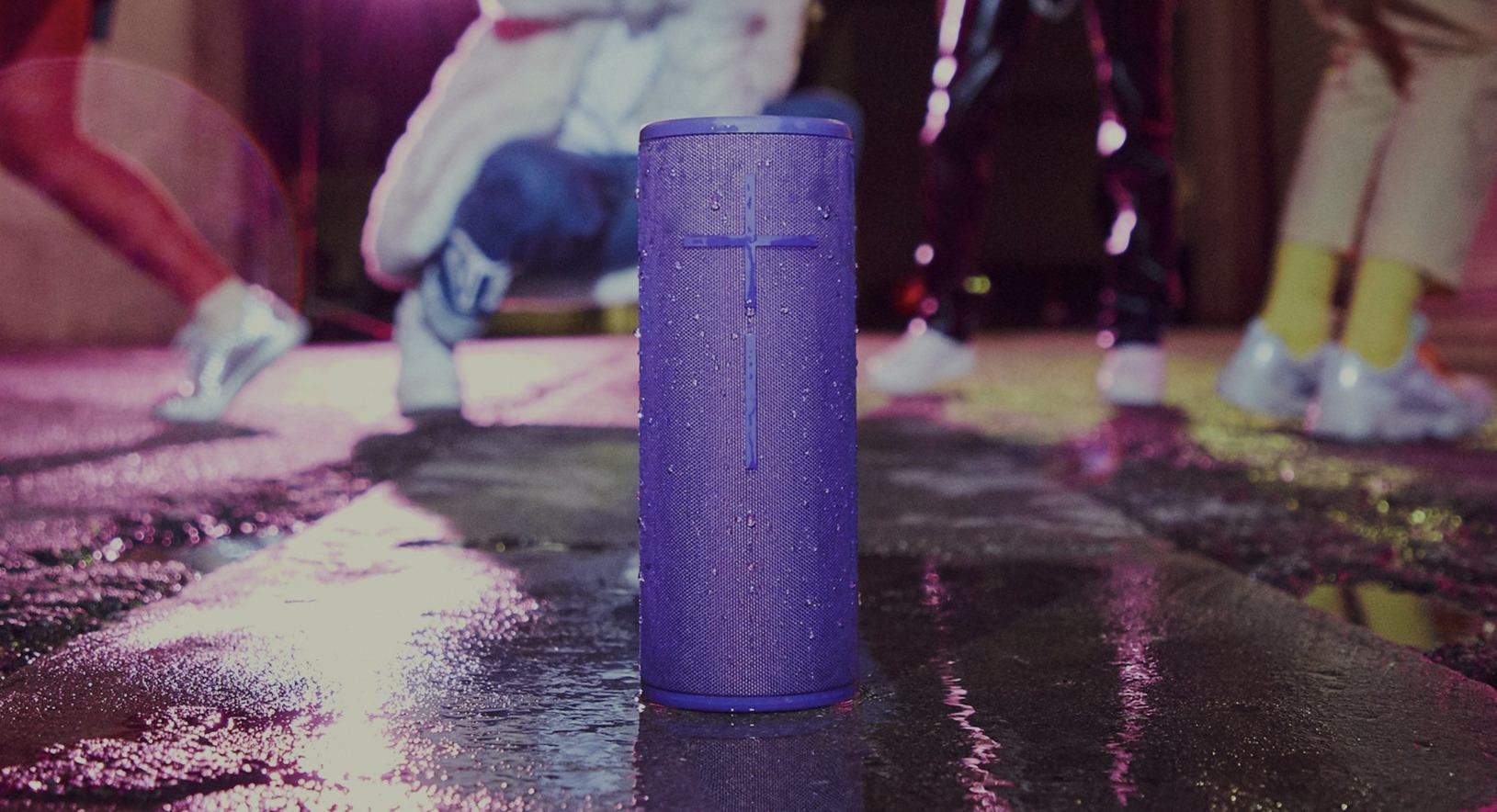 Bluetooth speaker with balanced 360-degree sound and deep bass. UE Boom is always known for its spectacular performance. It offers a few new features over its predecessor. Featuring the brand's unique audio processing, it produces clear audio for any kind of music that you stream at every volume level without any distortion or disturbance. It alsoboasts impressive IP67 water and dustproof rating and allows wireless charging. Priced below 15,000 this speaker is one of the best in the market.
The battery lasts up to 15 hours.
Price is 13,000 Rs
Check it out Amazon.
2. UE Boom 2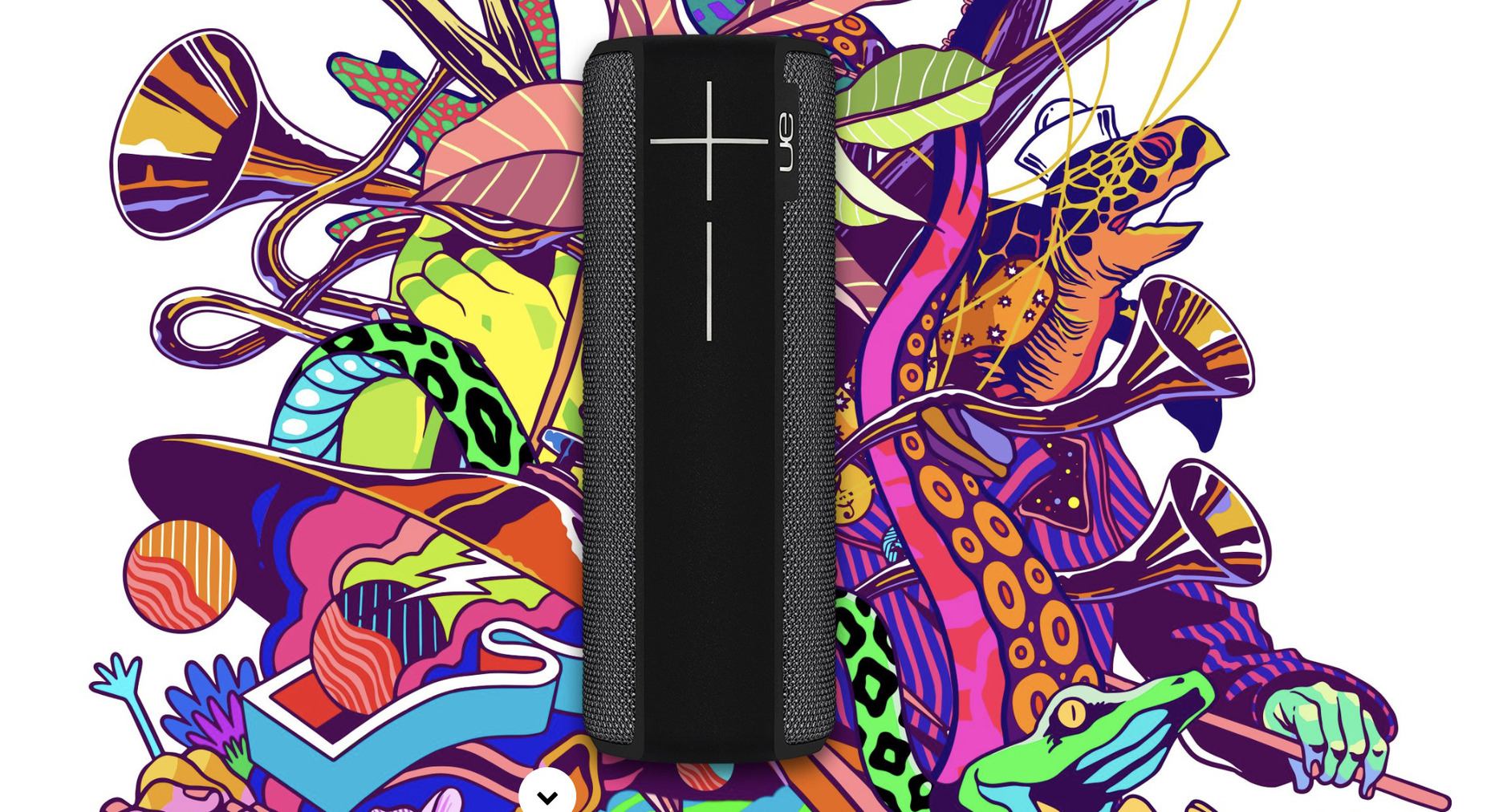 Among all portable speakers under 10,000, UE Boom 2 has the loudest sound delivery. With the same 360-degree sound output as Boom 3, if you don't mind missing out on some minor features and want a budget-friendly option with the excellent performance this is a pretty good investment. Boom 2 also comes with100 feet Bluetooth wireless range and IPX7 waterproof rating.
The battery lasts up to 12 hours.
Price is 9,500 Rs
Check it out Amazon.
3. Bose Soundlink micro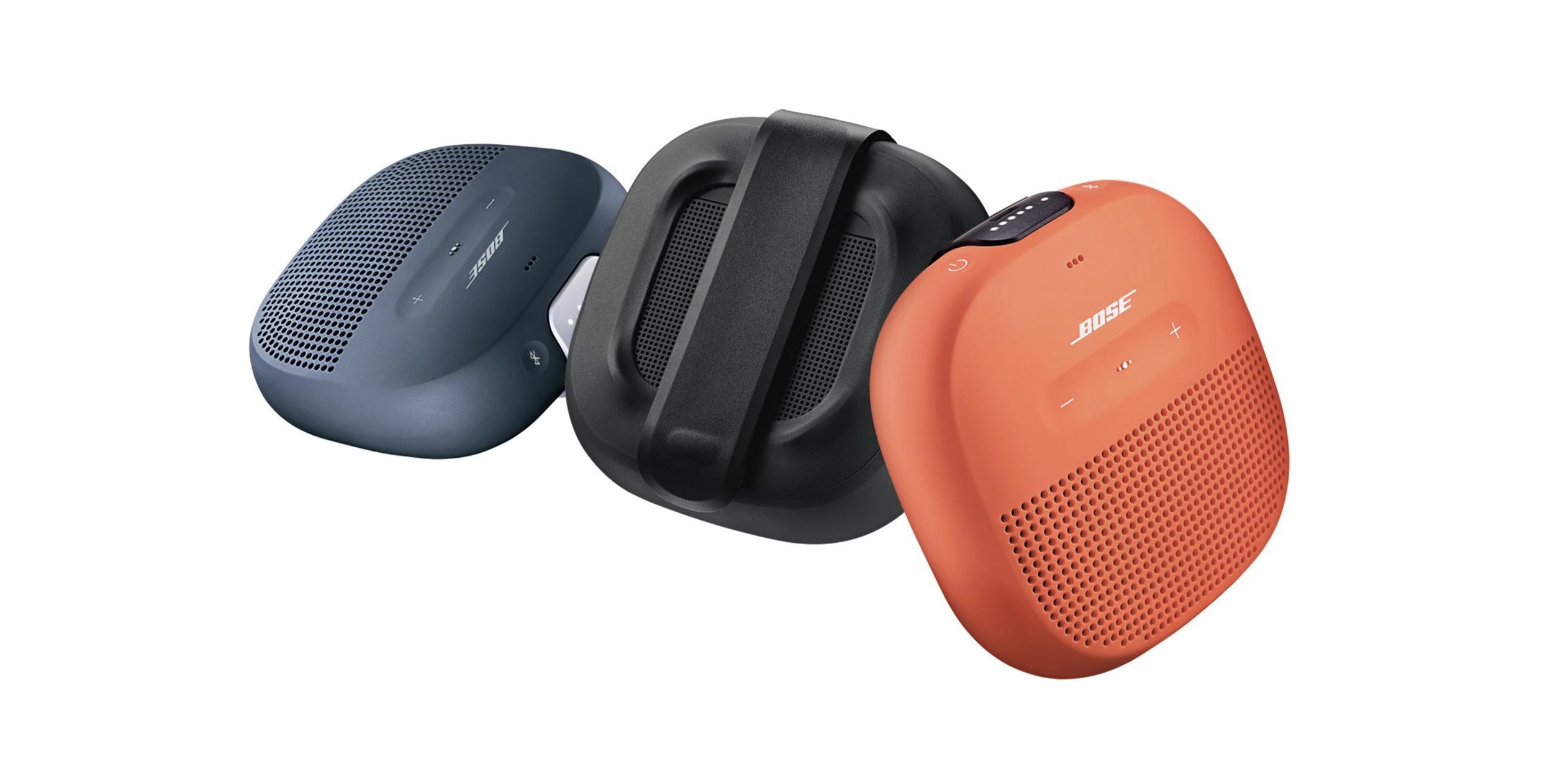 Bose is a name that everyone knows when it comes to audio devices. And the company proves it's reliability once again with this device. Soundlink micro has30 feet wireless range and IPX7 certified water resistance.
With a wireless range up to 9 m and a single 40mm speaker, it provides a crisp balanced mono sound.
The battery lasts up to 6 hours.
Price is 8,990 Rs
Check it out Amazon.
4. Sony SRS XB41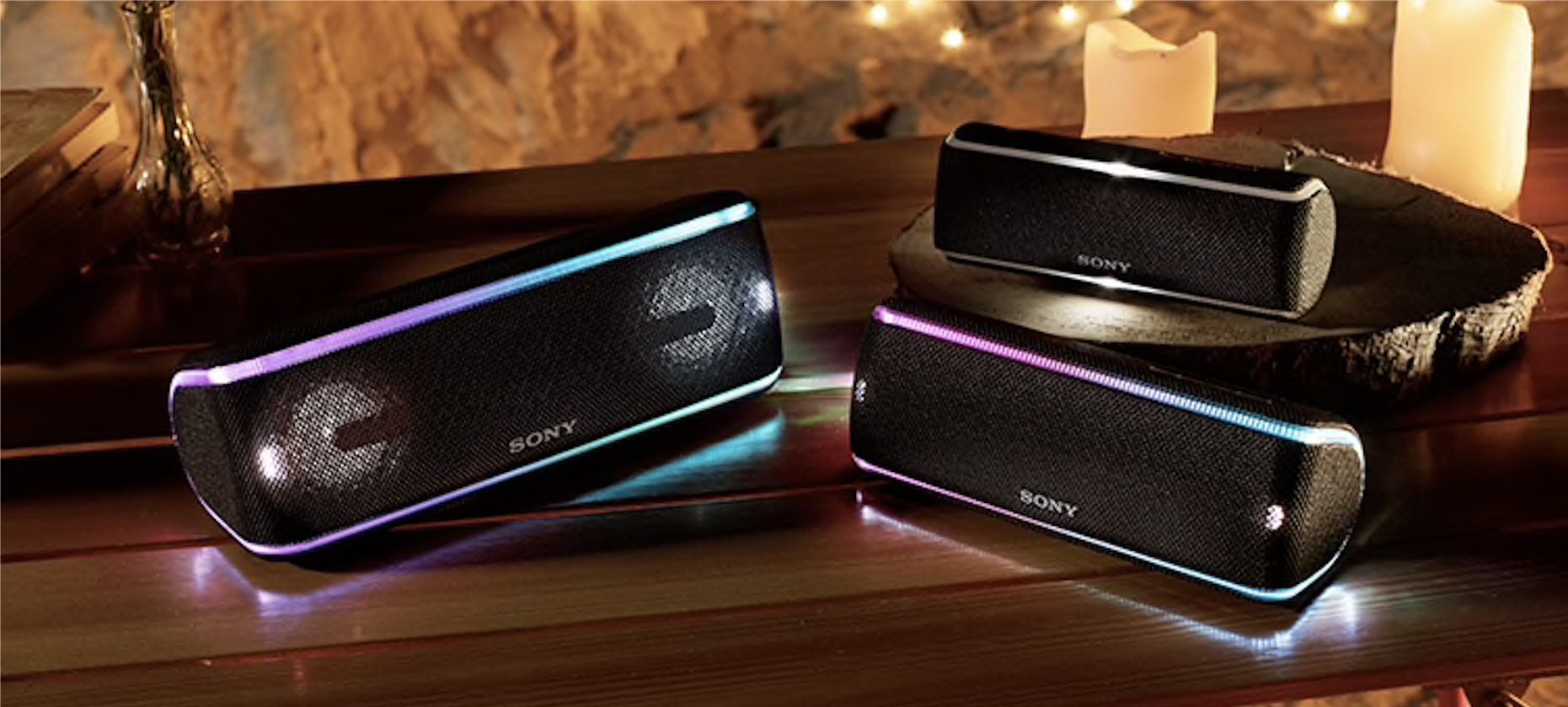 With an illuminated LED strip that blinks according to the beat of the music, this one is sure to be the life of the party. If you prefer bass-heavy tunes this one is definitely for you. A 58 mm speaker gives a powerful sound and bass. Another key feature that makes it stand out is the handsfree crystal clear call quality. Considering its IP67 certified waterproof rating and USB DC out port feature, which you can use to charge your phone it's a speaker worth considering.
The battery lasts up to 12- 14 hours.
Price is 12,500 Rs
Check it out Amazon.
5. JBL Flip 5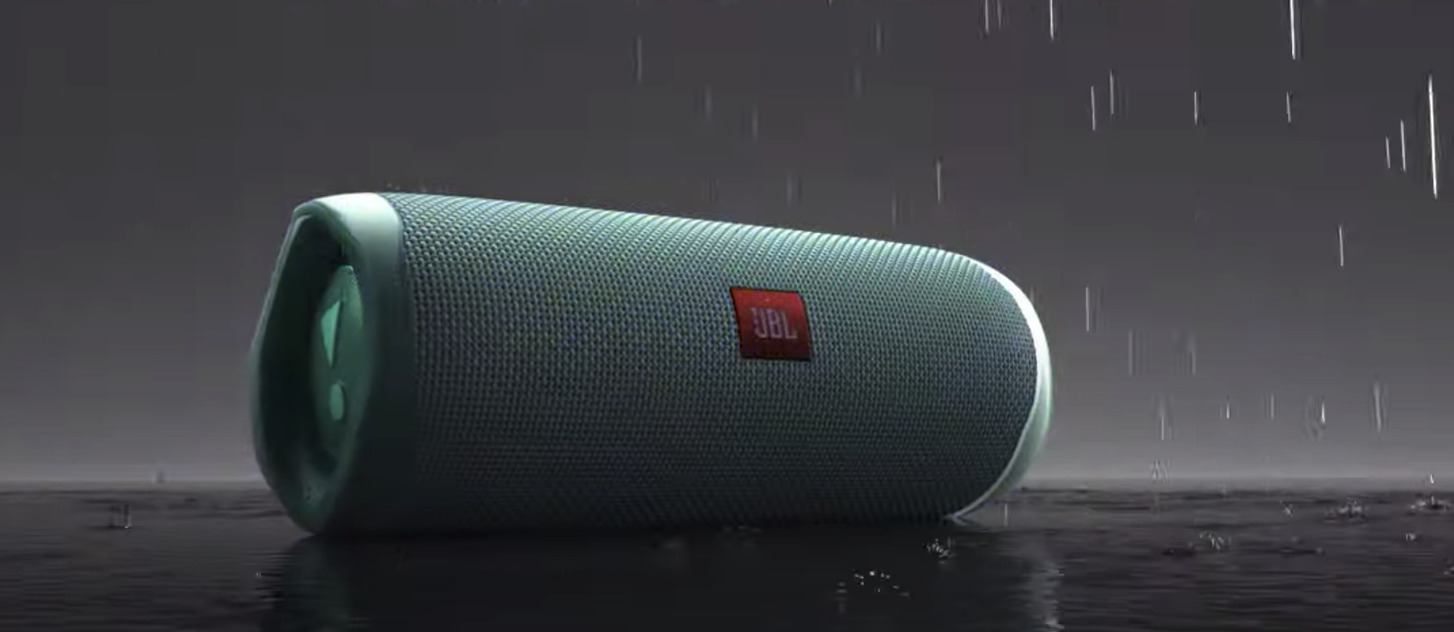 Better bass quality and improved charging speed then JBL Flip 4 you are sure to get your money's worth. JBL is known for its sound excellence and as always you'll be surprised by how clear it's audio is.
The new and improved feature gives you good performance and the PartyBoost feature lets pair two JBL speakers together. Its IPX7 waterproof rating means it can be immersed in a meter deep water for 30 minutes max.
Though the only downside is the lack of hands-free call functionality.
The battery lasts up to 12 hours.
The price is 10,000 Rs.
Check it out Amazon.
6.Bose SoundLink Colour II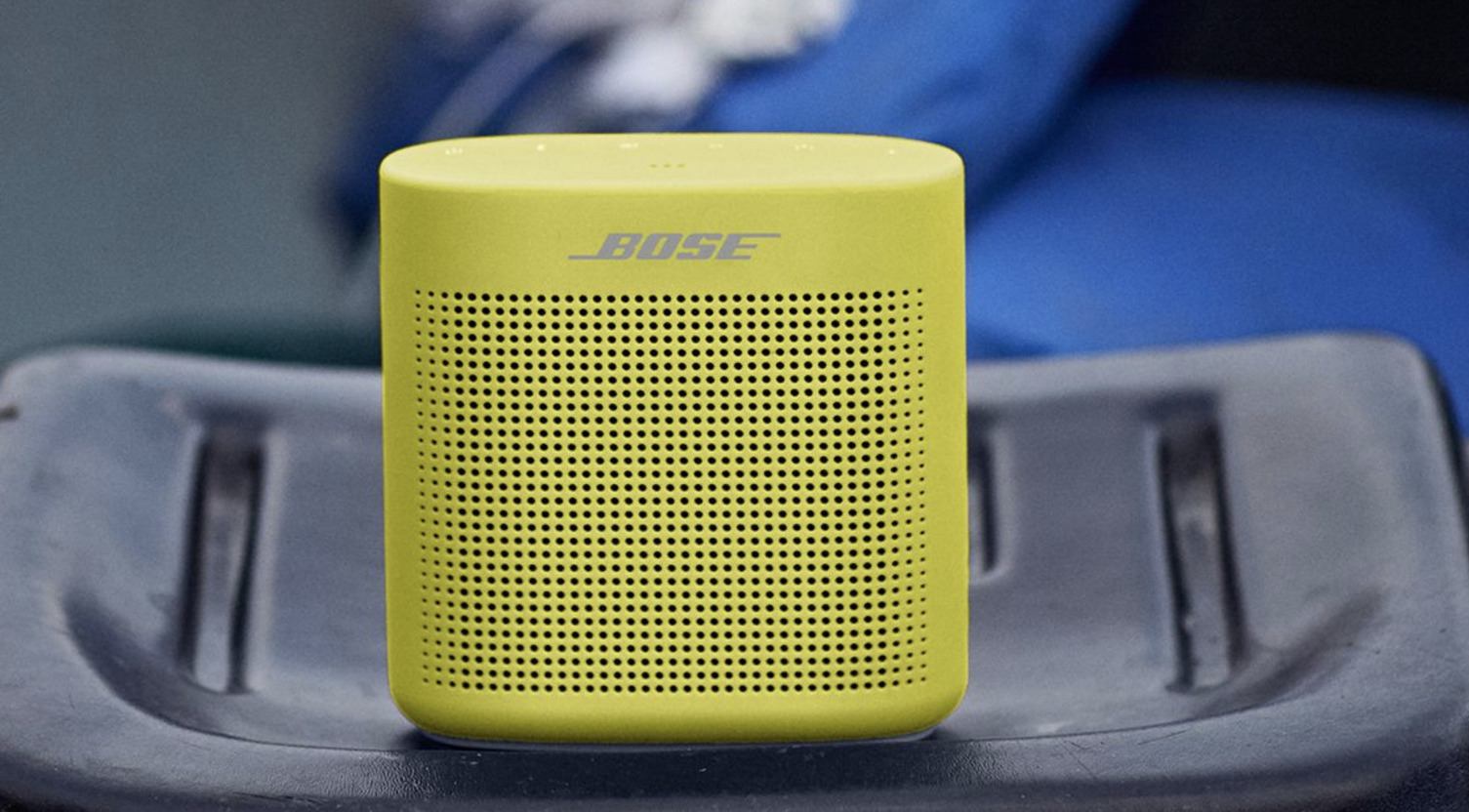 One of the amazon best sellers Bose Soundlink II something worth considering. It not only looks great but also has an impressive bass sound. Charging to 100 percent takes only 3 hours and also has a dual connectivity feature and access to Siri and Google Now. Overall this one has great functionality and with booming volume best suited for outdoor occasions and parties.
The battery lasts up to 8 hours.
Price is 11,500.00 Rs
Check it out Amazon.
7. Saregama Carvaan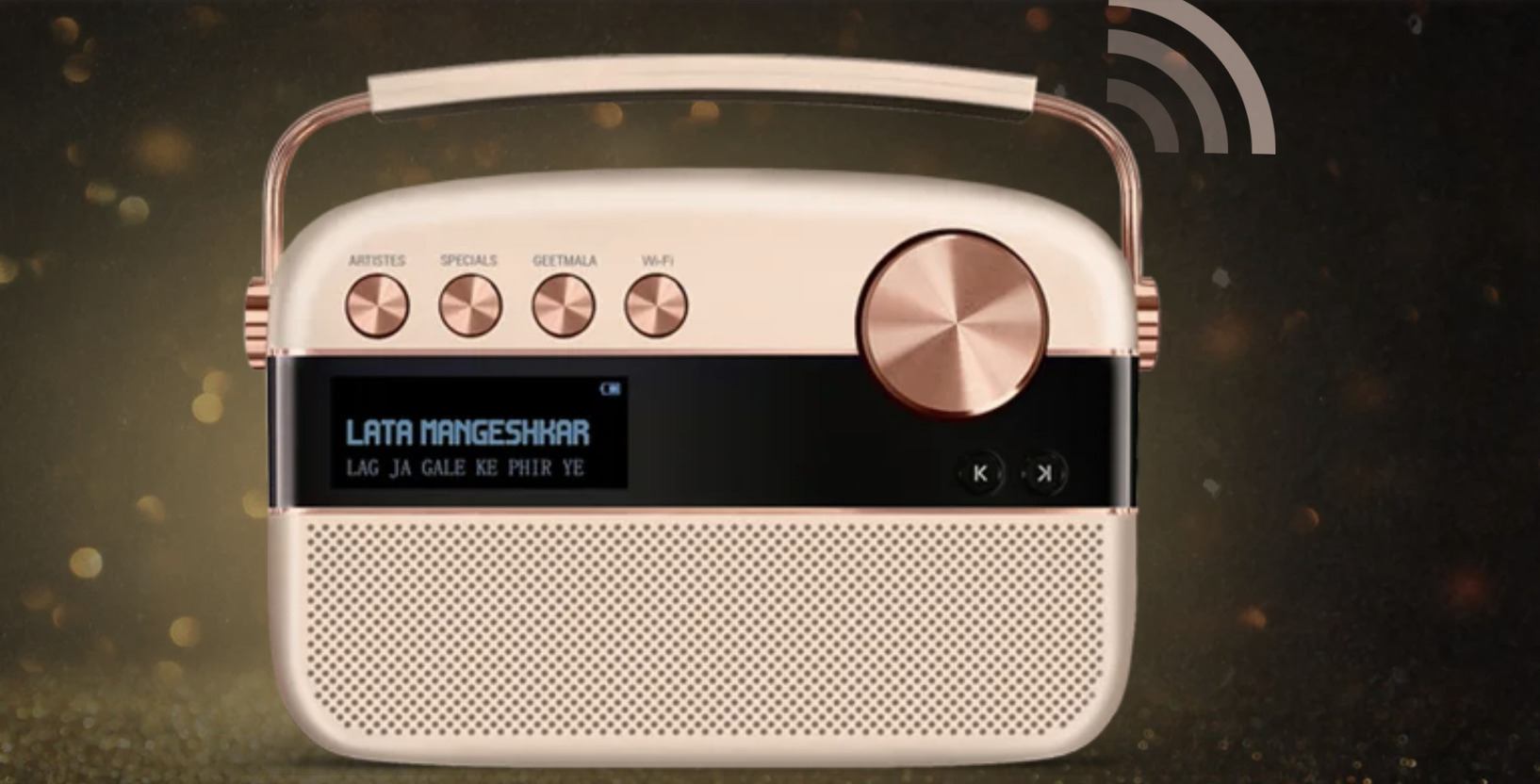 Preloaded with 5000 Hindi songs, this one is one of a kind. With the retro-themed design, it surely stands out amongst the sleek minimalistic speakers flooding the market. The two inbuilt stereo speakers, the left and right channel give a wonderful listening experience. An inbuilt radio and USB port, you can easily switch things up, though the only downside is slow charging.
The battery lasts up to 5- 6 hours.
Price is 6,200 Rs
Check it out Amazon.
8. LG XBoom GO PK5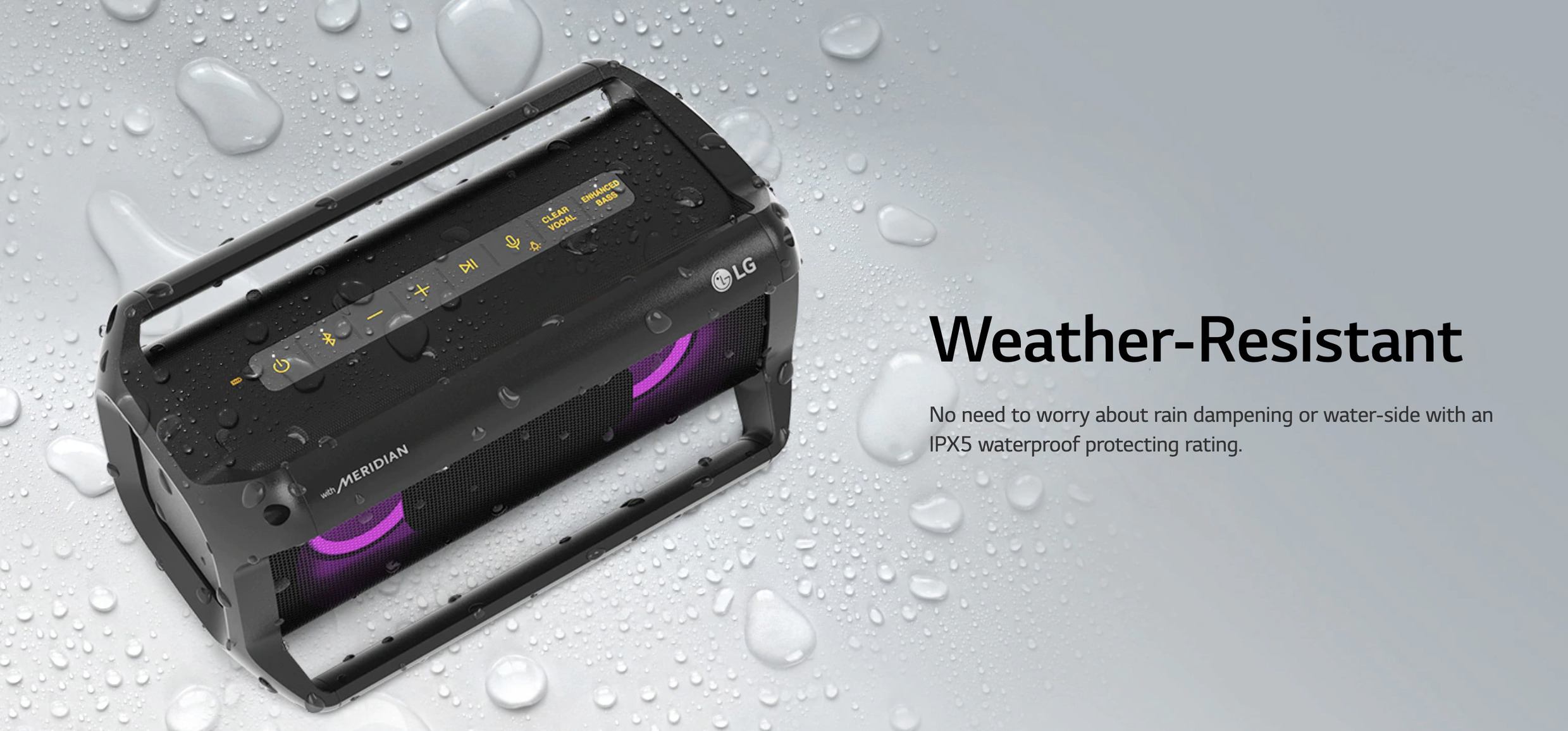 LG partnered up with Meridian Audio to provide a premium sound quality speaker. PK5 has an 'Enhanced Bass' and 'Clear Vocals' function that improves the overall sound quality. For a wireless playback, it also comes with AptX support function which is a plus if already own a smartphone that supports AptX. PK5 is not only water-resistant but also splash resistant making it great for your pool parties.
The battery lasts up to 12 hours.
Price is 15,000 Rs
Check it out Amazon.
9. JBL Tuner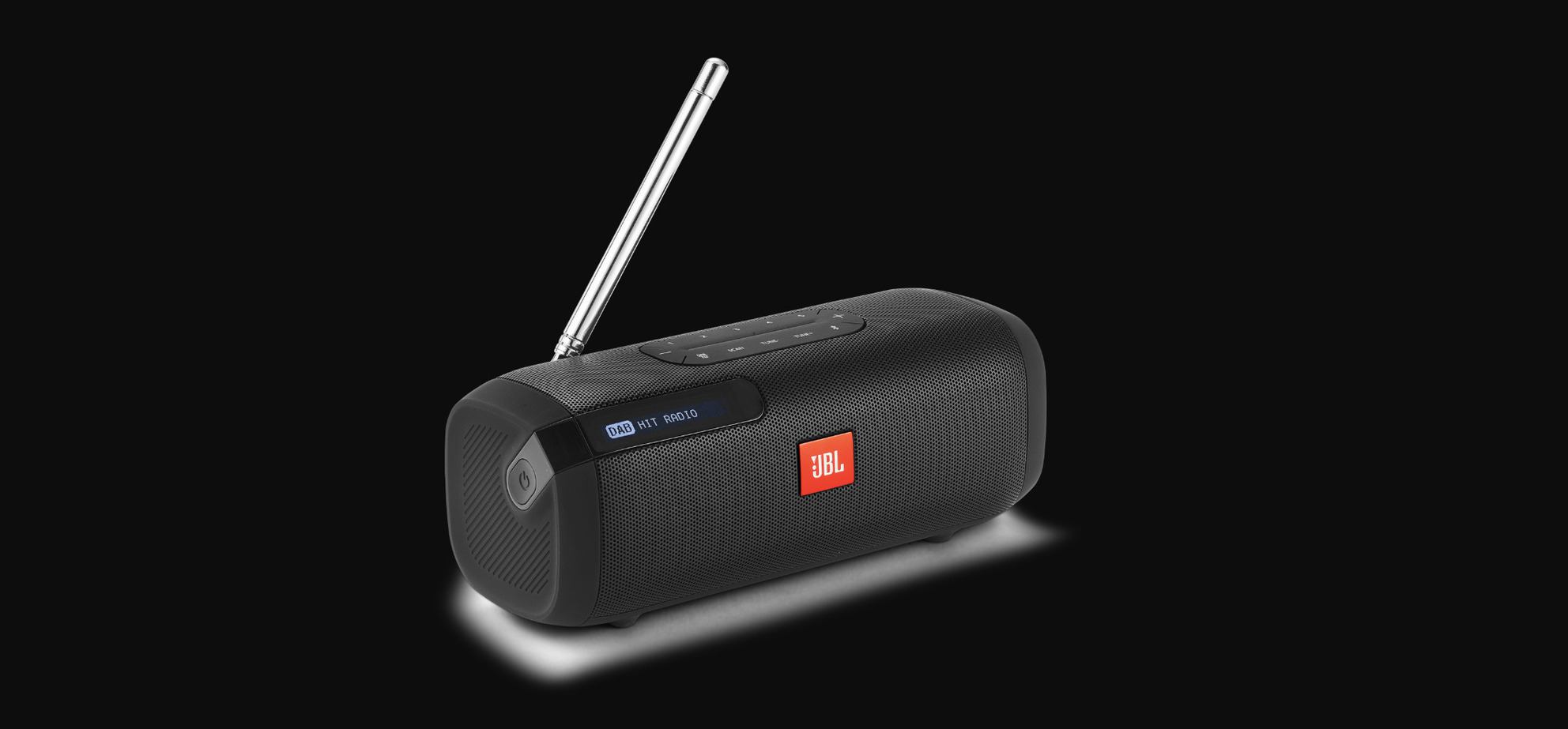 Its' small size doesn't keep it from showing wonders. Accessed with an FM radio/DAB tuner and a decent output and minimum distortion the JBL is a good option. Though the only catch is its little low bass compared to other JBL portable speakers. But the cheap price makes up for that.
The battery lasts up to 10 hours.
Price is 3,7000Rs
Check it out Amazon.
10. Infinity Fuze 700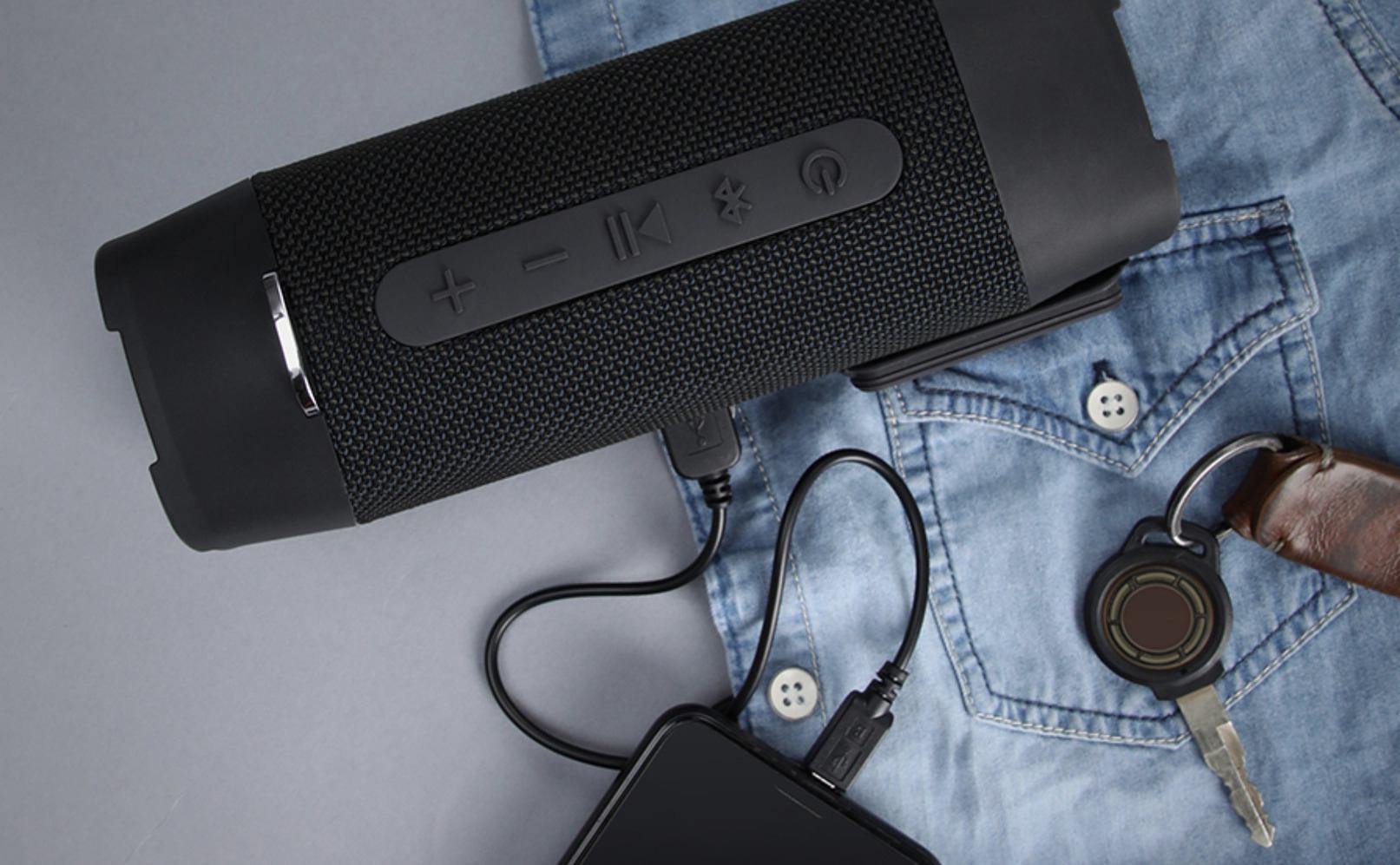 One of the most unique features of this is its reverse charging capabilities. That means it also works as a portable power bank. It also has a dual EQ mode which you can turn on or off based on preference for more bass sound or neutral audio and now has voice assistance giving you hands-free access to Siri and Google Now. With these many features and functionality, the Fuze 700 at its affordable price is an excellent choice for a waterproof and durable speaker.
The battery lasts up to 6 hours.
Price is 4,000 Rs
Buy it on Amazon.