There comes a moment in everyone's life when there is a need to delete the data from your Android smartphone. The reason to delete data can be many. The Android phone you are using might have insufficient space, or maybe there is a need to hard reset your phone. In such cases, your first preference would be to backup your data.Google takes your Android phone backup automatically from time-to-time only if you give that permission to Google. But you can also take the backup of your Android phone manually using a Google account.
There are lots of methods apart from Google that you can use to backup your complete Android phone data either by inbuilt features or a third-party app. In this article, we will use Google drive and a third-party app(Super Backup & Restore)to take the backup of your Android phone SMS. You can use either one of these below methods to backup your SMS on Android devices.
Related Article: WhatsApp backup - How To Backup WhatsApp Chats on iCloud using iPhone
Method #1: How to Backup SMS on Android using Google Account?
Before start the instructions, first, let us know the google backup feature. Google comes with a convenient as well as a fantastic feature of SMS backup for Android. The ability to store the backup in Google drive makes Google backup more convenient as you don't have to worry about your phone's storage. However, the only drawback is that the backup file is saved only in google drive, and older backups are deleted with time. So if you want to restore the very older backup then it's impossible to restore.
The first step is to open your Android phone setting.

Scroll down and look for Google. In some phones, it is present inside the Account or inside More settings.

If logged in already, then you will find the backup option. Tap on backup or else you will have to log in using google account.

Turn on the backup for automatic backup. You will also get the SMS backup option along with full backup

The backup files will be saved in google drive.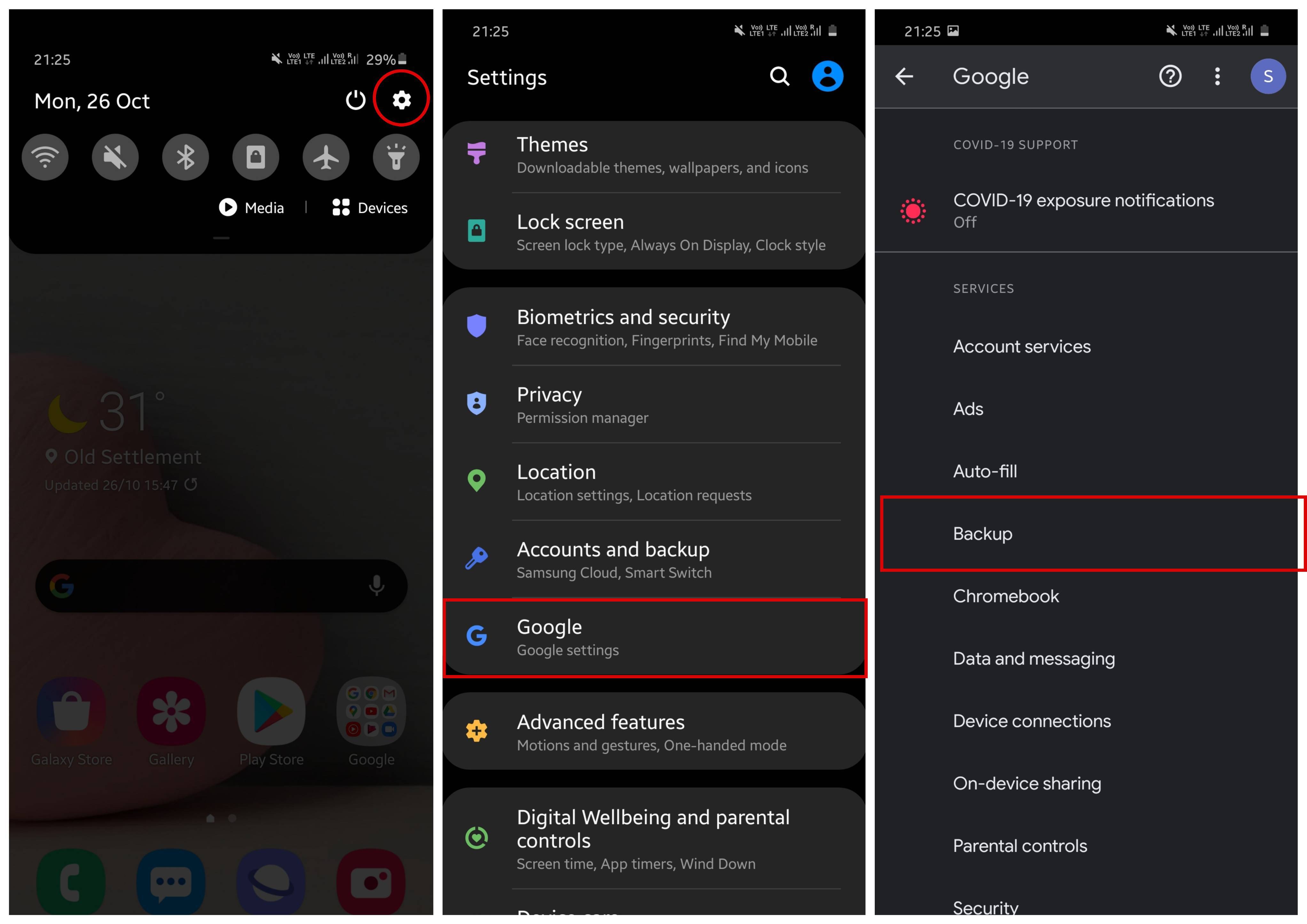 In the end, you will have your backup file consisting of SMS, which you can restore on other Android devices.
Method #2: How to backup SMS on Android using a Third-Party App?
Super Backup and Restore is a pretty simple third-party app that is available on the Google Play Store. You can use this third party app to create an SMS backup file and restore that backup file later using the same application.
The first step is to install the Super Backup and Restore app and open it. When you open theapp, it will ask permission to access files on your device just tap on allows.

Now tab on SMS to backup the SMS. The app will ask for permission to access contact as well as to send and view SMS. Allow both of them.

You will now get various options, including backup all, backup conversation, restore, view backup, and Send to the cloud to choose from according to your requirements. So if you don't know the exact requirements then click on backup all.

Now rename the backup file if you want or save it with the default name. When you click OK, your SMS will be backed up on your android device in no time. After that, you can send the backup file to google drive or any other location.
The backup made is viewable by clicking on the view backups and also you can browse the location. You can easily view the conversation you want to backup up. There is no need to backup all if you don't want to. The app offers you an auto-backup feature known as a super backup, turning this off won't allow the app to backup automatically.
Restore the SMS backup file
For restoring the SMS backup file. You simply have to follow these simple steps:
Copy the backup file in your old phone's storage to your new one or any phone you want to restore SMS

Install Super backup app

Click on the Restore button. On clicking it will show the file which you can choose to restore your backup.