How to use Diskpart to Format a Storage Drive using CMD
June 16, 2017
5713
Gulfam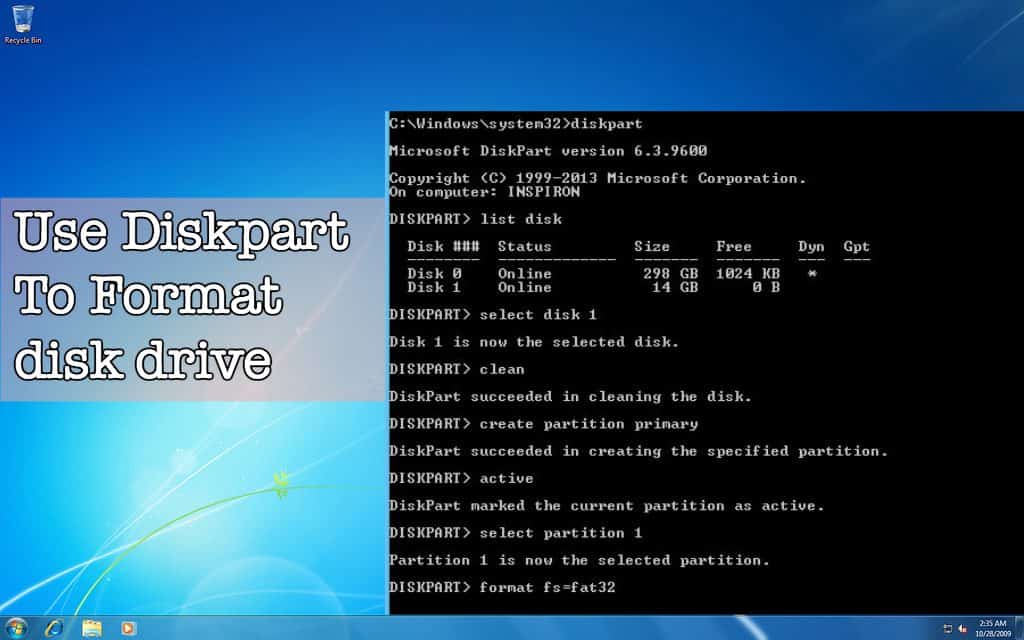 Diskpart is a CMD command used to create a partition on your disk drive. Diskpart is used to fix corrupted disk drive by partitioning it once again. So if your disk drive is not responding when you connect it to your computer then you can fix it by doing repartition it using Diskpart. It fixed one major issue for me and save my money.
I have created a bootable pen drive for installing the Linux on my system. After installing when I connect it to my computer, the size of memory is reduced to 2MB. Now the only option is to partition it using Diskpart to restore its space. There are many other situations where you need it to format disk drive.
Note: This process will erase all your content and impossible to undo the changes.
Steps to follow to partition your disk drive using Diskpart
Happy formatting…