What better way to spend quality time with friends than to binge-watch your favourite youtube videos together. But many times it's not possible. So either you're quarantined alone or in a long-distance relationship, this youtube sync list of 10 ways to watch YouTube videos together is for you.
We have combined a list of services that would let you playback your youtube videos at the same time with your friends and family. So now all you need to do is call your friends, grab a snack, and binge-watch youtube together.
Related Article: NewPipe App - Know More About This Youtube Alternative
Here are 10 Ways to Watch YouTube Videos Together
Not only can you sync youtube videos together, but also text, voice, and video calls while watching videos together. Twoseven is very simple and easy to use and you can use it straight from the browser. There's also an extension available, for more conceive sharing. To use Twoseven you need to create a free account.
Other than youtube you can watch Netflix, Vimeo, and Crunchyroll and even videos saved on your device (works if only one streamer has the video too).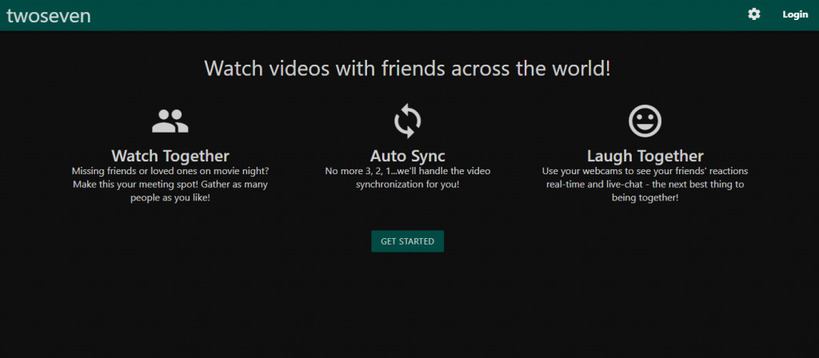 Metastream lets you watch youtube videos together while real-time chatting. To stream together, you need to download extensions and share the code with friends. It even has the feature to queue up videos. So that you can stream uninterrupted. You can watch not only youtube but also Netflix, Hulu, YouTube, Twitch, and Crunchyroll.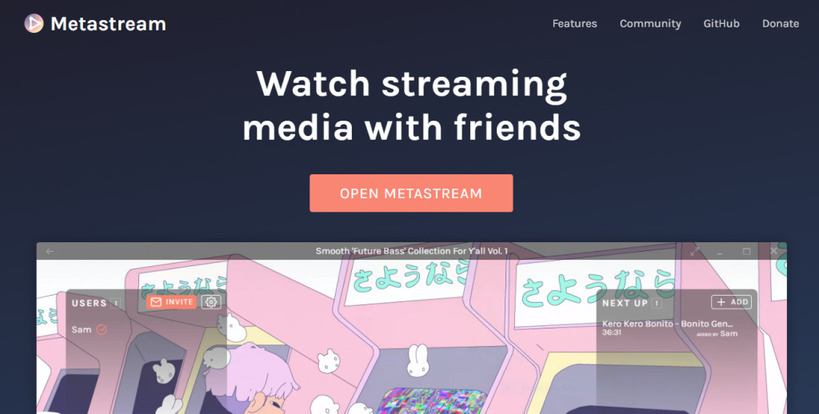 Another popular service to watch Youtube together, all you need to do is create a room – no registration is required. Share the link with your friends and family. You're ready to watch YouTube videos together. Along with Youtube videos, you can also watch Vimeo, Dailymotion, and SoundCloud together. Not only that you can also shop from Amazon on it. It also supports a webcam and a chatbox and you can organize your videos into playlists.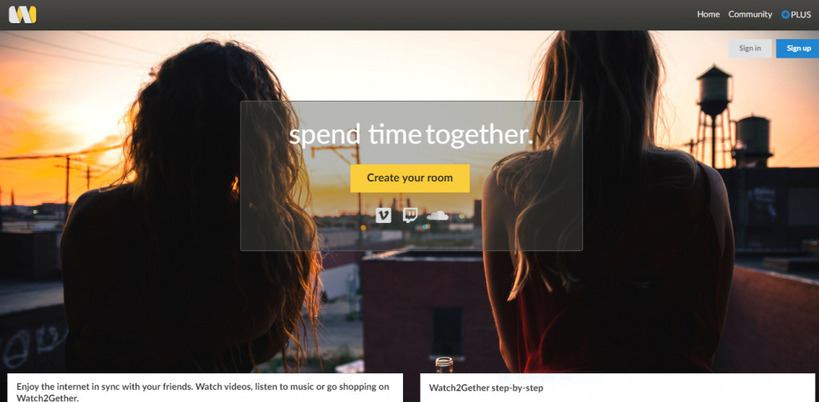 To sync videos together on SyncVideo, you need to create a room and share a URL for access to it. Any video you watch here would be put on a playlist. It works as an extension on both Firefox and Chrome web browsers. Apart from youtube, you can watch any video that is in mp4 / WebM / Flv files format.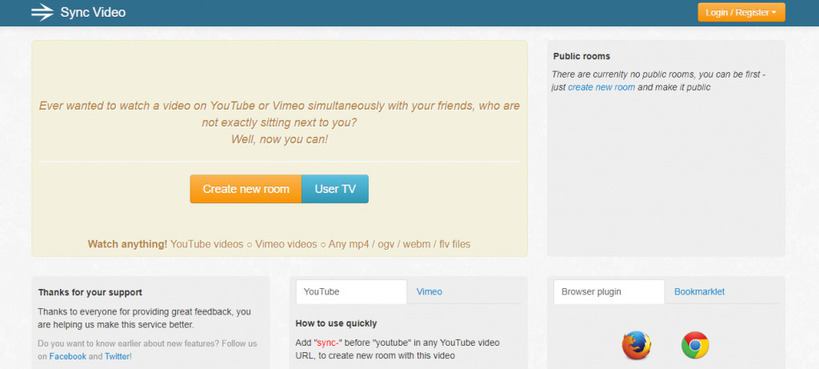 Zoom comes with lots of features, one of them being screen sharing. Through its sharing option, you can share what you're watching in real-time with your friends. With its webcam, you can even video call your friends while watching youtube together. We highly recommend using that while watching horror related content with friends.
Must Read: Top 5 Youtube Video Downloader for Android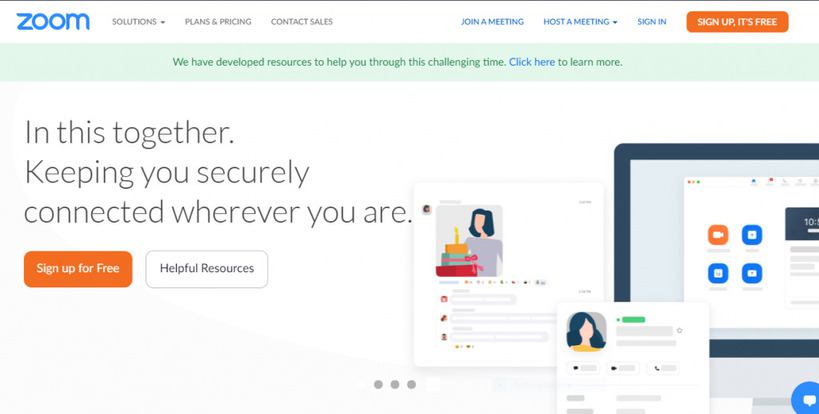 To watch youtube together, just add the video URL on the homepage and create a room on its own. From there on invite and share links with whomever you want. It keeps a separate tab of user streaming, and past video played and videos queued up. You can use it for both Youtube and Vimeo.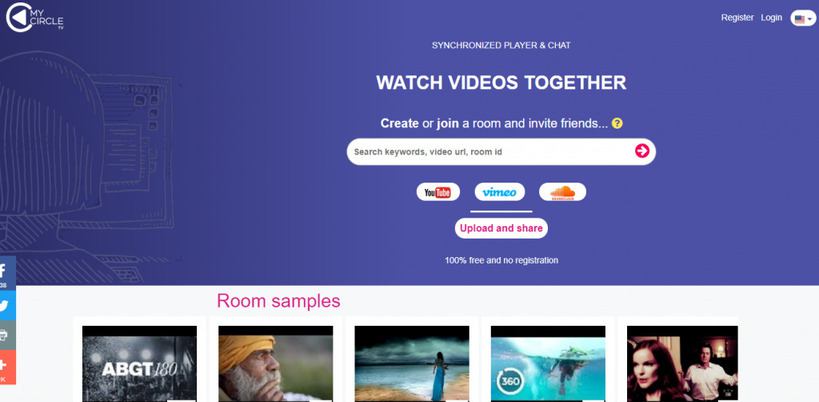 &chill's most unique feature is the ability to create a virtual cinema for your videos. You can reposition and align your video in such a way that it feels like watching it in a movie theatre obviously it has a full-screen option too. You can copy-paste your videos URL on to the site. It also lets you create private and public rooms to sync youtube videos.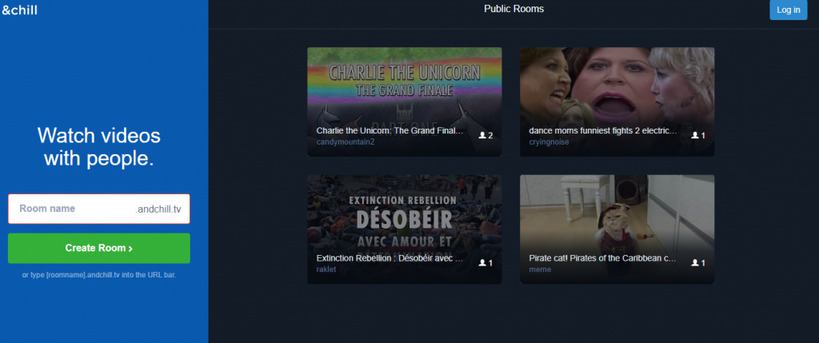 Kast's strongest feature is that instead of just letting you sync youtube videos it also lets you share and sync the browser. That means you can probably share anything and everything here. It's also very popular for sharing gaming related content across users. You can either download it or use the website and create your room for watching youtube together.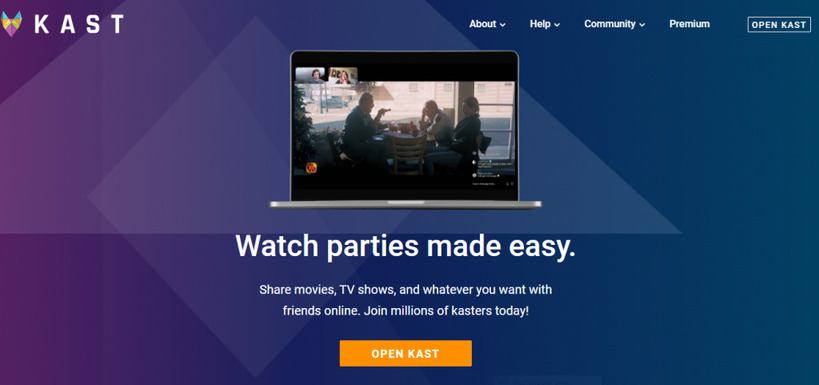 Togethr TV is another popular and easy way to watch youtube videos together. To use it you first need to download the application to your desktop and create a room. You can keep a tab of users watching youtube videos while at the same time chat. It also has an option for audio calls too.
Related Article: Top 5 YouTube Alternatives To host Your Videos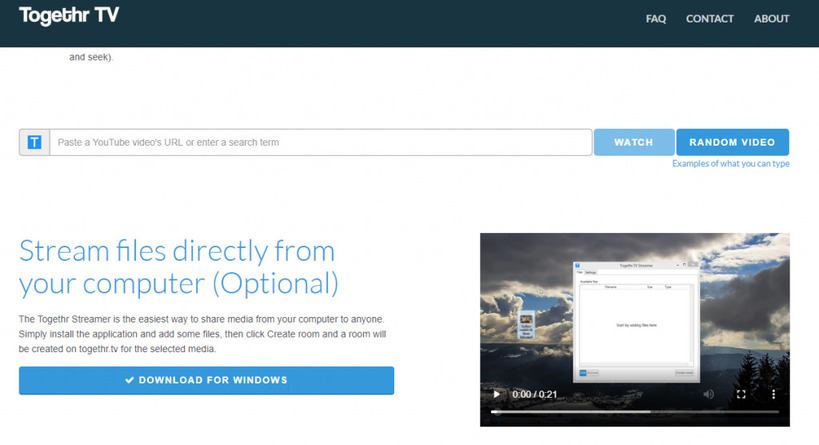 If you're looking for a platform that allows more than to just watch youtube together, gaze might be the one for you. You can also share files. Just open the site and create a room, it's as simple as that. You can sync videos on youtube and pause and play them together. The only drawback is that it can be used by only two people for watching youtube together.