NewPipe is free of cost, open-source, media player app only available for Android users. It aims to provide an intuitive, feature-rich, and privacy-friendly app to its users. Through this article, we will tell you everything you need to know about it. Even if you live by youtube, NewPipe App is worth keeping an eye on. Youtube is one of the most visited video-sharing platforms. With more than 1.8 billion users per month, it is the popular service on iOS/Android.
Even though it dominates, the market doesn't mean there's not some fierce competition. Because it is the most popular, it doesn't mean it is the best. Youtube has been under fire for its notorious algorithm and DMCA takedown system. Many more alternatives are lately becoming popular with better features and quality. One such popular alternative is F-Droid NewPipe App.
Related Article: 4 Simple Ways To Block Ads On YouTube
Know more about NewPipe App Youtube alternative
NewPipe app is a free, lightweight media player app. Created to get the original YouTube on the smartphone without annoying ads and permissions. NewPipe App is a YouTube client, which means that it does not require or use Google Services or the YouTube API. So this App can be used on devices without Google Services installed.
The NewPipe app is open-source and available on Github. So if you are a developer then you can contribute to improving the application.
NewPipe App Features
Watch YouTube videos without ads

Play Youtube Videos in Background

Listen to YouTube videos

Select the streaming player to watch the video with

Download videos

Download audio only

Search YouTube in a specific language

Watch age-restricted material

Subscriptions
Upcoming features to be launched in NewPipe App Version 2.0
Bookmarks

View history

Search history

Subscribe to channels

Watch videos from a channel.

Search/Watch Playlists

Queening videos

Multiservice support
YouTube vs NewPipe
On YouTube once there is an option of group chat and notifications which is not there on NewPipe App. There is also a blockchain support feature on NewPipe App which is not very well on YouTube Vanced.
How to download and install NewPipe App
Through F–Droid
Step 1: Download F–Droid App. F-Droid is an Android Play Store alternative that only offers Free of cost, open-source apps.
Step 2: Search for NewPipe App and install it.
NewPipe APK Download
Step 1: Go to Setting> Go on Security > Enable download from Unknown Source.
Step 2: Search for NewPipe APK Download in your browser or Download from here Install and run the application.
Some of its unique features
1. Background Video Playing
Youtube provide you background playing feature if you buy youtube paid subscription. But now you can play youtube music in the background using the newPipe application free. Apart from newPipe app, you can also try another youtube alternative "Youtube Vanced"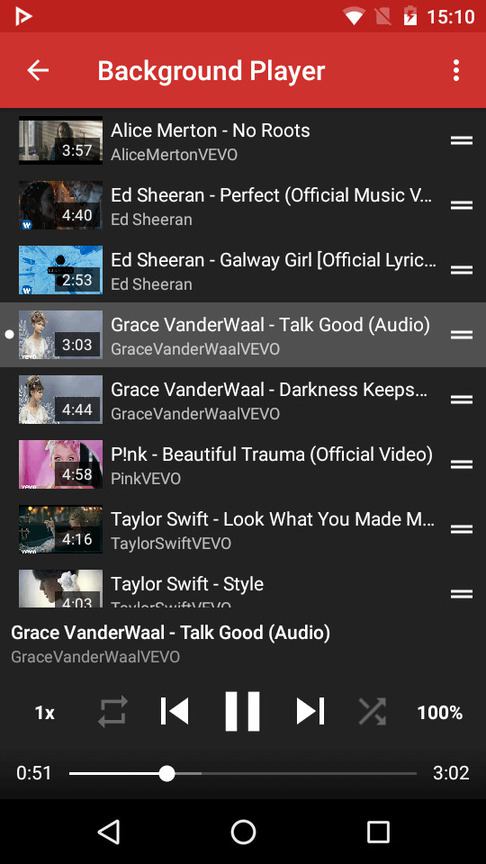 2. Video Playback and Resolution
During the lockdown, Youtube has restricted its view streaming quality for many countries
. Through NewPipe App, you can view these videos in your desired class. Not only that, but it also supports video playback of 2k/4k videos across all its devices.
It also offers video pop up features. This means you can use a second app and watch the video as a moveable overlay window/popups.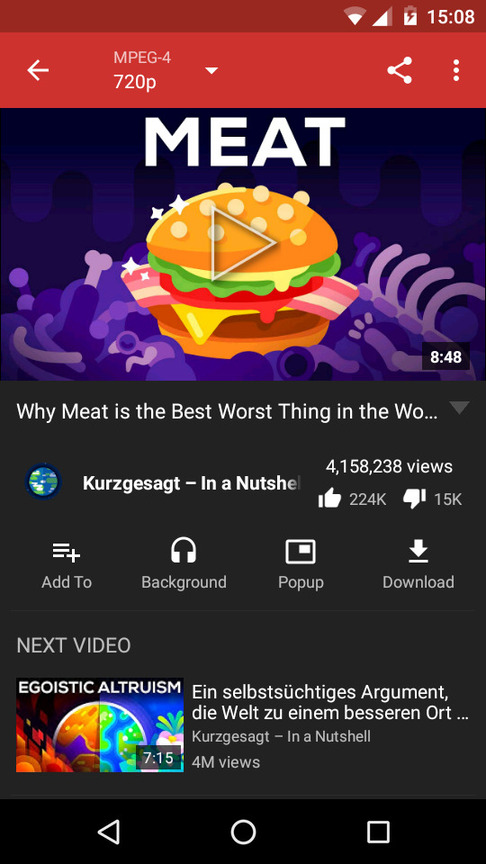 3. Video Downloading and Subscriptions
Click on the download icon on the top right of the app bar to download videos. That is one feature that isn't available on youtube. Through App's Setting, you can change the download location and file name.
It lets you subscribe to your favorite Youtube channel. Import SoundCloud and Youtube subscriptions. Export NewPipe app subscriptions as a backup that you can later sync to a new device.
Note: Keep in mind that the NewPipe app accesses YouTube without using the API. Which conflicts with the Google terms of service.
Youtube Alternatives other than Newpipe App for Android
NewPipe app is a very popular and stable app to stream youtube videos on Android devices. If you are searching for a good youtube alternative with features like background playing then the NewPipe app is the best youtube alternative for your Android phone. But if you are finding a Youtube alternative with lots of features then you can also try some of the below youtube alternatives as well.