In the digital age, eBooks have revolutionized the way weaccess and read books. Now, with the touch of a button, one can explore the captivating world of literature and stories. Smartphones, tablets, and other portable devices have made it easy forreadersto indulge in their favorite titles anytime, anywhere.
There are different eBook apps are available in the market for free but here we are curating some of best apps from all the available apps that loved by millions of users. So get ready tounlock a world of imagination and knowledge with just a tap of your finger.
Related Article: Best Book Recommendation Websites
List of 5 Best Apps to Read Books for Free on Android and iPhone/iPad
1. Kindle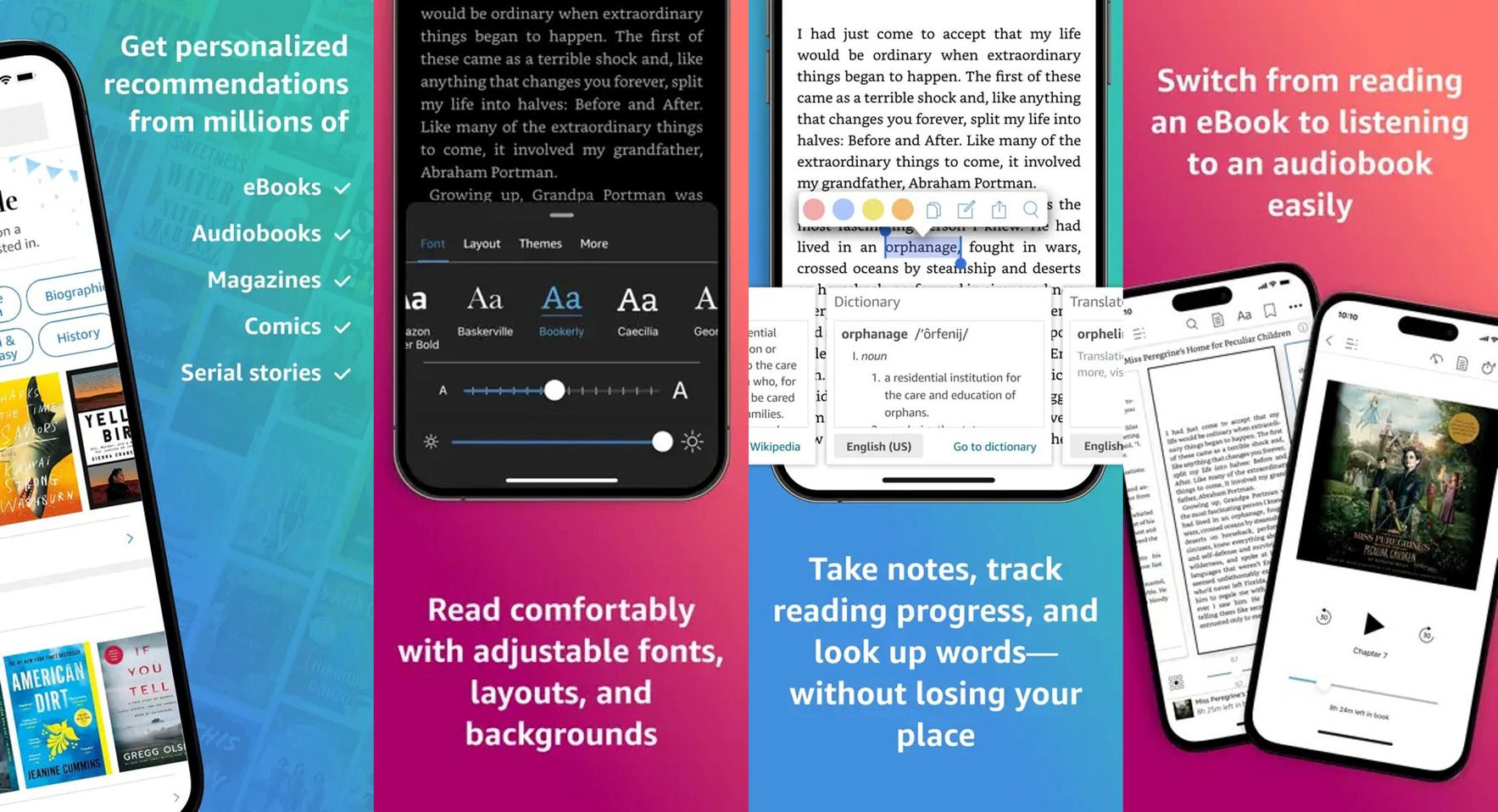 Kindle app is one of the premier eBook platform that have extensive collection of eBooks in different genres and languages. Along with paid eBooks, they also offers thousands of eBooks free for their users also they provide the free sample for each eBooks so you can check the sample before purchase. Kindle also caters to Indian readers, offering a rich selection of top Indian authors in local languages, all at your fingertips.
Features
A vast library of eBooks and audiobooks

User-friendly interface

Free samples of eBooks

Track reading progress

Multiplatform support

Bookmark, highlight, and take notes

Auto syncing of eBooks across devices

Quick translation and in-book search option

Customizable text size, orientation, margin, etc

Built-in dictionary, X-ray, and Wikipedia lookup


2. Google Play Books & Audiobooks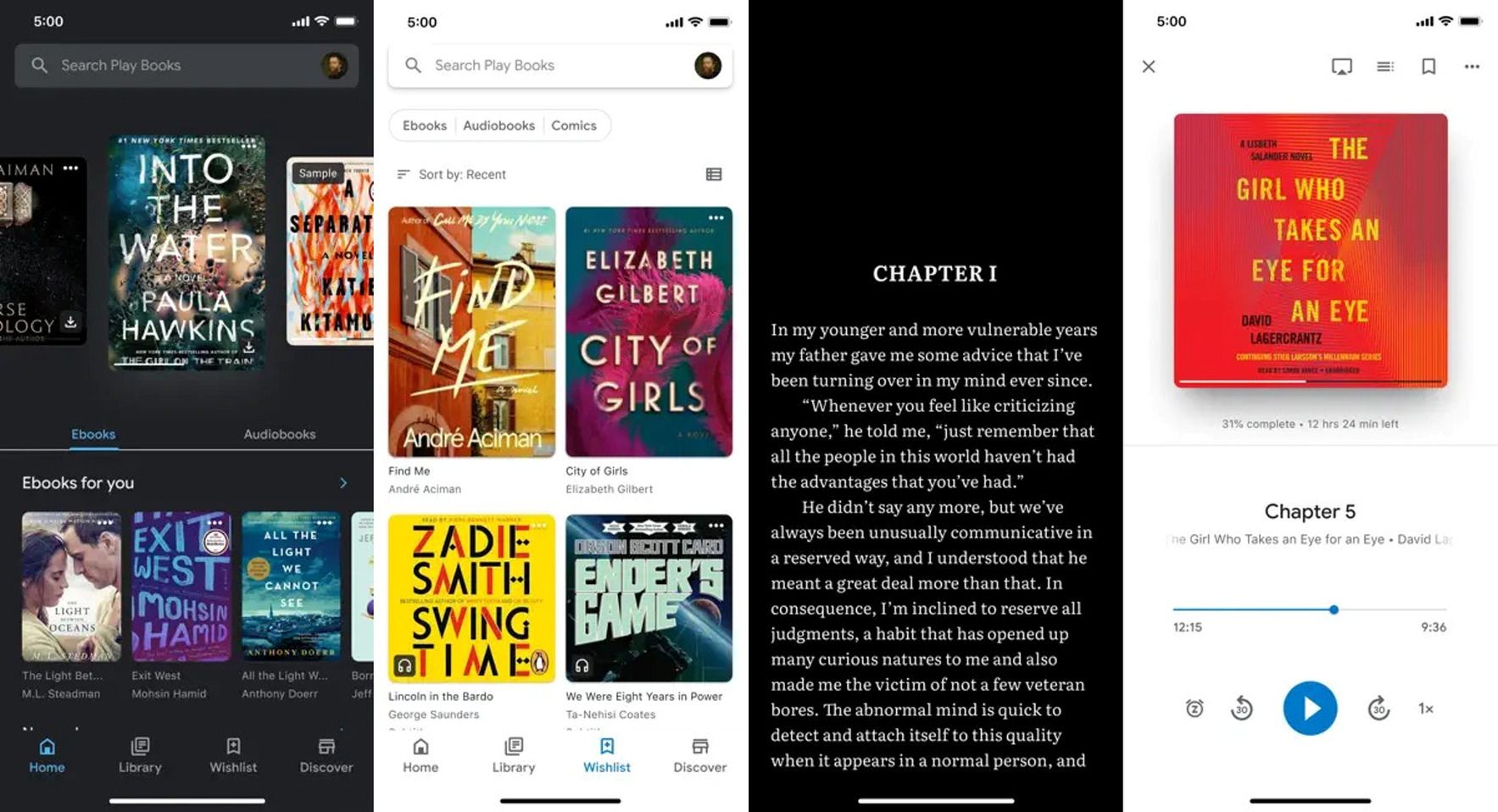 Google has been in the eBook service for a long time and we all are familiar with it. It's like heaven for book enthusiasts with a wide range of options from comics and textbooks to novels and audiobooks. Youcan access their eBooks on Android, iOS, or web browsers, and evensave them on your device or an SD card.Just like Kindle, Google Play Books also offers you a free sample of any book before making a purchase. You can organize yourlibrary based on themes as well as customize your eBooks' appearance.
Features
User-friendly interface

Free samples of eBooks

Multiplatform support

A vast library of eBooks and audiobooks

Bubble zoom to enhance comic reading

Save books on your device or an SD card

Organize the library based on genres or themes

Adjustable font type/size, margin, and alignment

Adjustablebackground color and brightness

Get translations and definitions

Save highlights and bookmark pages


3. Oodles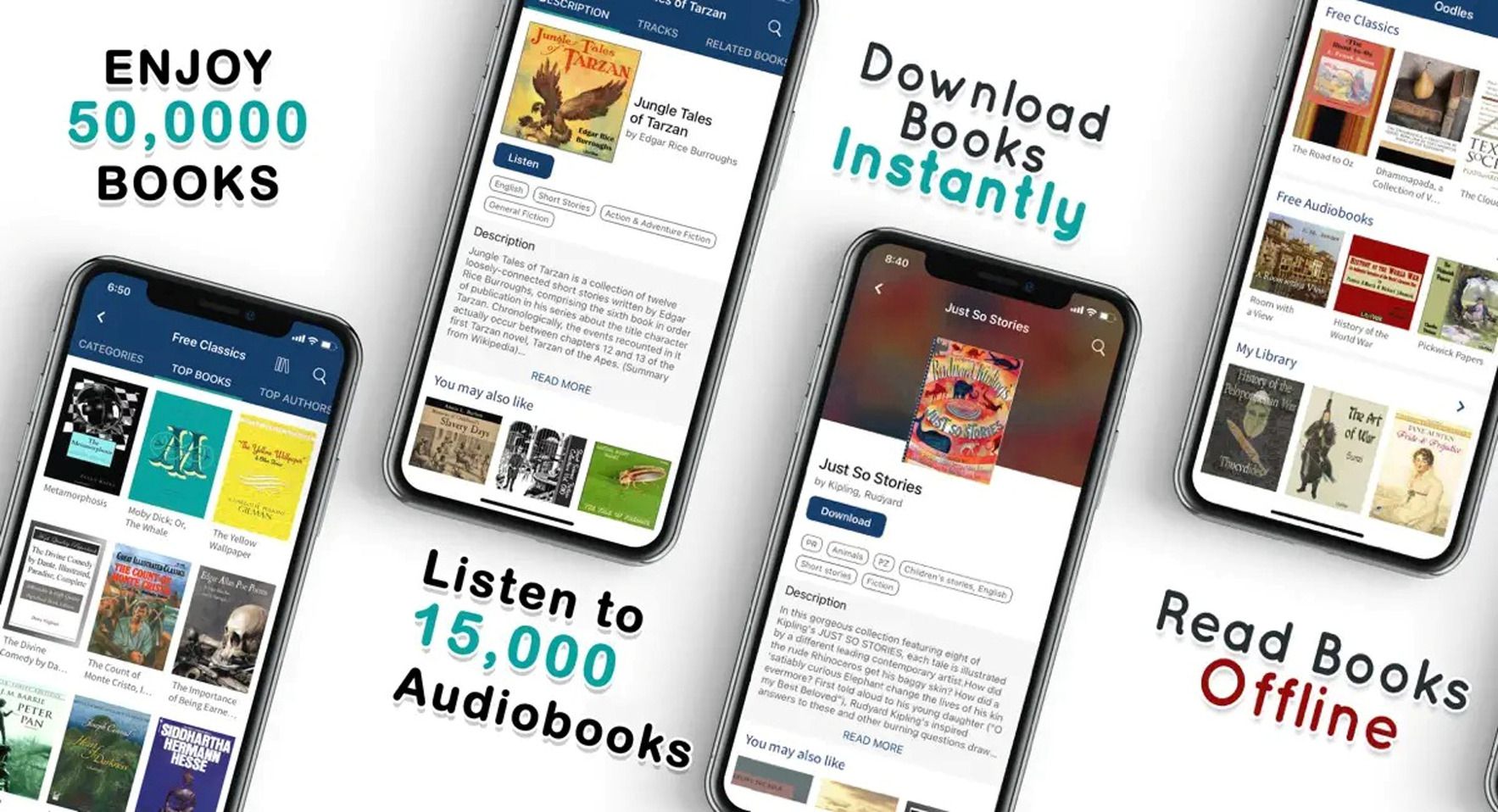 If you are looking for an absolutely free eBook reading app that also have vast collection of eBooks then Oodles is the best choise for you. The Oodles app is a remarkable platform that offers an extensive collection of free books and audiobooks. With thousands of English and Hindi books and stories available, Oodles provides a free and user-friendly application for reading or listening. The app features a personalized eReader, allowing you to customize the font style, font size, line spacing, background, etc. Oodles ensures a seamless experience by linking each free book with its corresponding audiobook if available. Moreover,youcan easily import ebooks in epub, txt, and mobi formats fromyour phone.
Features
Over 50,000 free eBooks

Around 15,000 free audiobooks

Diverse genres of books

Read books in Night Mode

Import eBooks in different formats

Customize eBooks to your preference

Free audiobooks linked to corresponding free eBooks

Download eBooks and read offline


4. Wattpad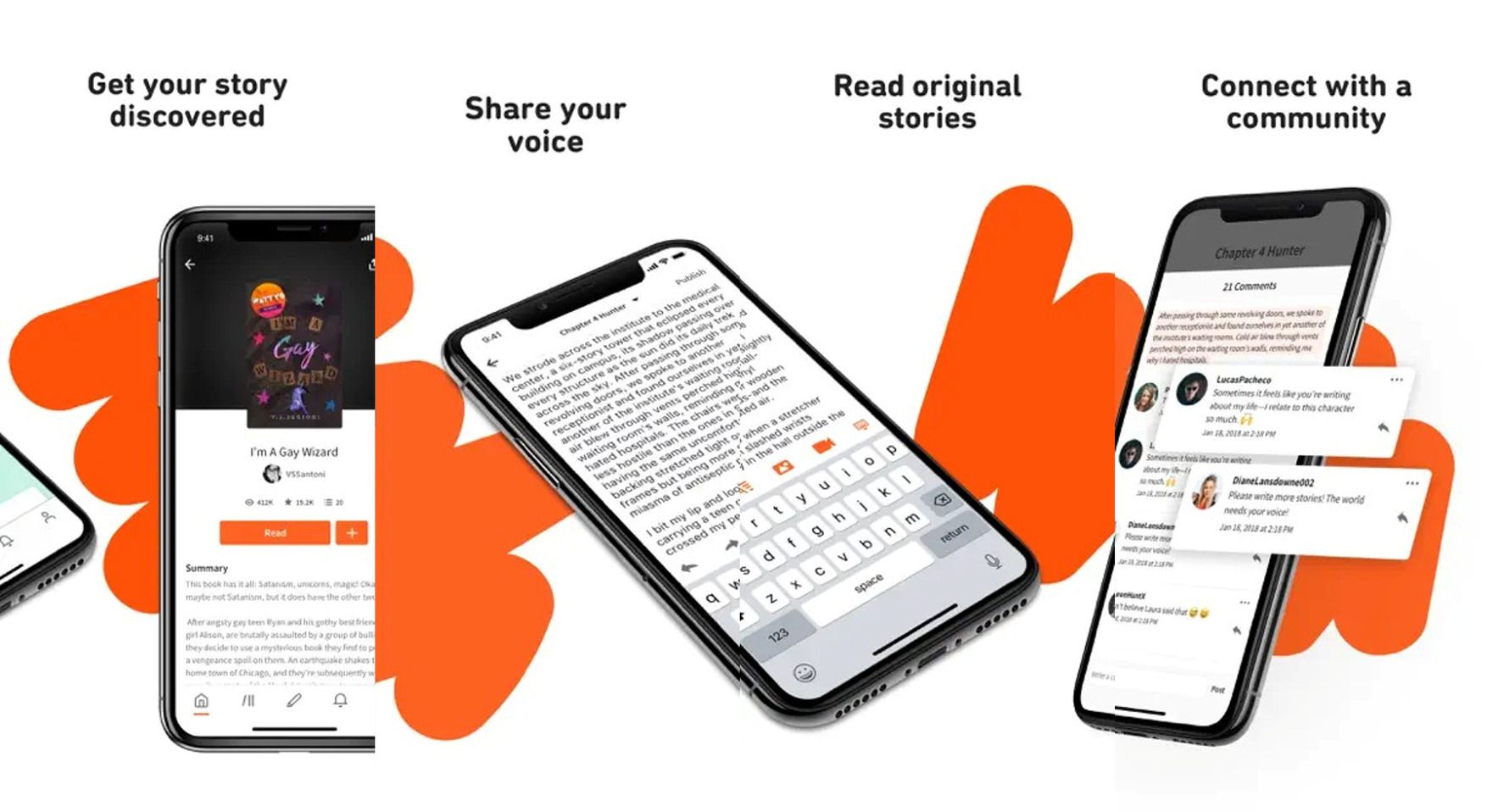 The Wattpad is a unique eBook reading appwhere you can read and write stories in various languages. The Wattpad app serves as a unifying platform, bringing together a vast global community of 90 million readers and writers creating a vibrant community of people. The offers millions of incredible stories in over 50 languages from writers worldwide. You can explore different genres of eBooks and read them for free.
Features
Millions of eBooks

Save and read books offline anytime

A global community of 90 million users

Get original and exclusive stories

Connect with readers and writers

Share your eBook/stories with the world

Sync your account on different platforms

Explore stories in over 50 languages


5. Kobo Books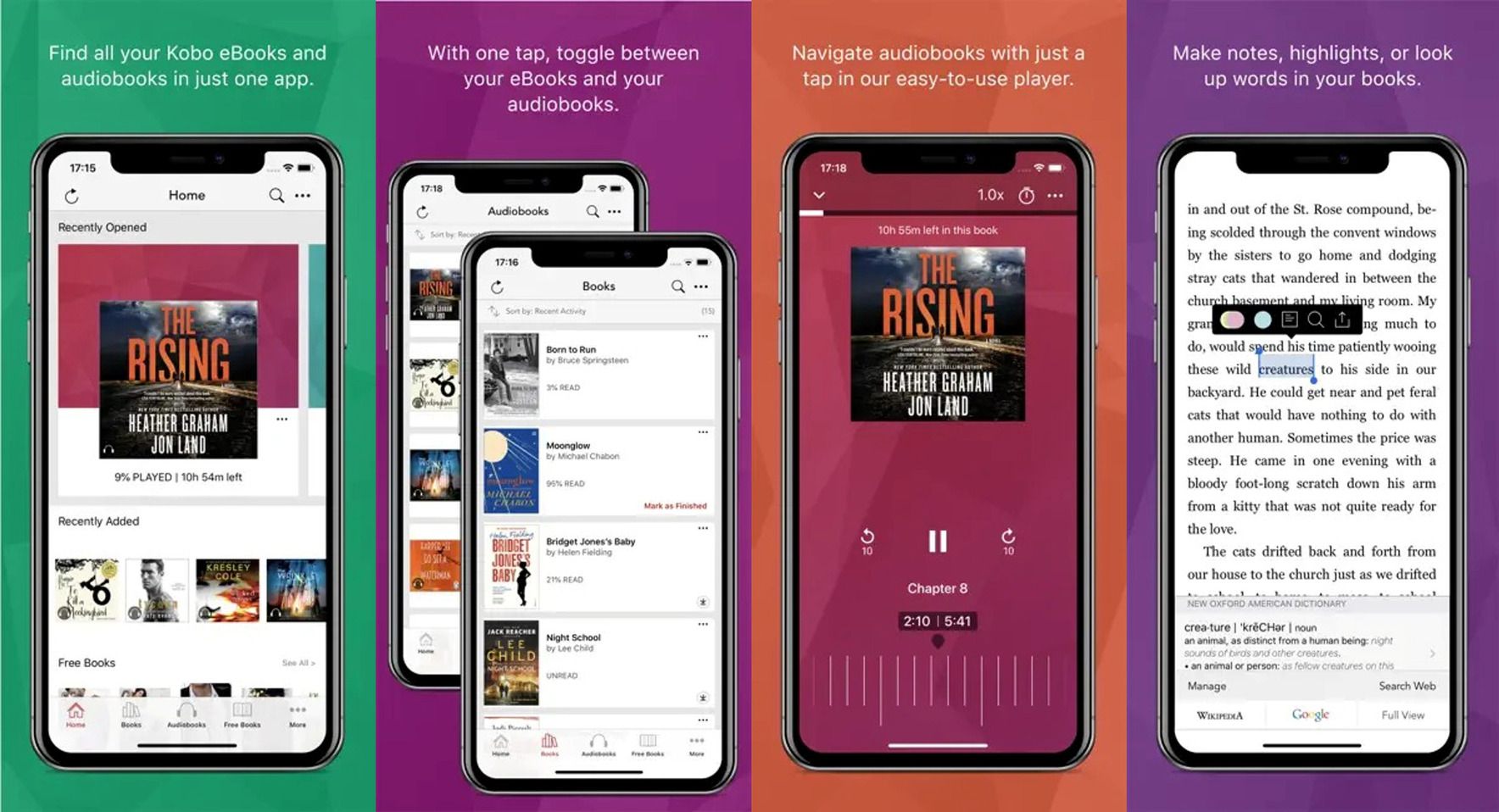 Discover the joy of reading with the Kobo Books app, offering a vast library of over 5 million titles across various genres. Whether you're apassionatereader or an audiobook enthusiast, this app has something for everyone. With the Kobo App, you can easily search for your favorite authors, or explore new topics and genres to find your next favorite. The app offers you a customization feature that allows you to adjust text styles and font size, orientation, etc., and set an auto-turn-off timer while listening to an audiobook.
Features
Over 5 million titles

Support eBook Reading and audiobook listning

Over 10 different languages are available

Easy sorting and filtering of books

Night Mode for binge reading at night

Makes notes, highlights, or look-up for words

Customize your reading preference

Set auto turn-off time for audiobooks