All of us want to follow a healthy and fit lifestyle, Whether we are running, walking, or hiking, smartwatches help us to keep a record of our activities. But we often make mistakes in choosing the right gadget without going through its details such as battery life, GPS, waterproof rating, etc. We need to select the best smartwatch under 10000 which can provide us with all these specifications. A smartwatch has become a necessary companion as it merges all the functions of a smartphone, a computer, and a watch in one accessory.
But we might get confused as the market price varies when we Google the same gadget online and it can be tough to get the best smartwatch under 10000 in India. A smartwatch should provide you will all the data of your day-to-day activities and help keep a track of them. Smartwatches supplement the use of smartphones to a certain extent and provide you with a lot of additional conveniences. In this article, we have made a list of 10 best smartwatch under 10000 which are compatible and long-lasting.
Related Article: Best Fitness Band Under 3000 In India
List of 10 Best Smartwatch Under 10000 in India
1. Noise Colorfit Pro 2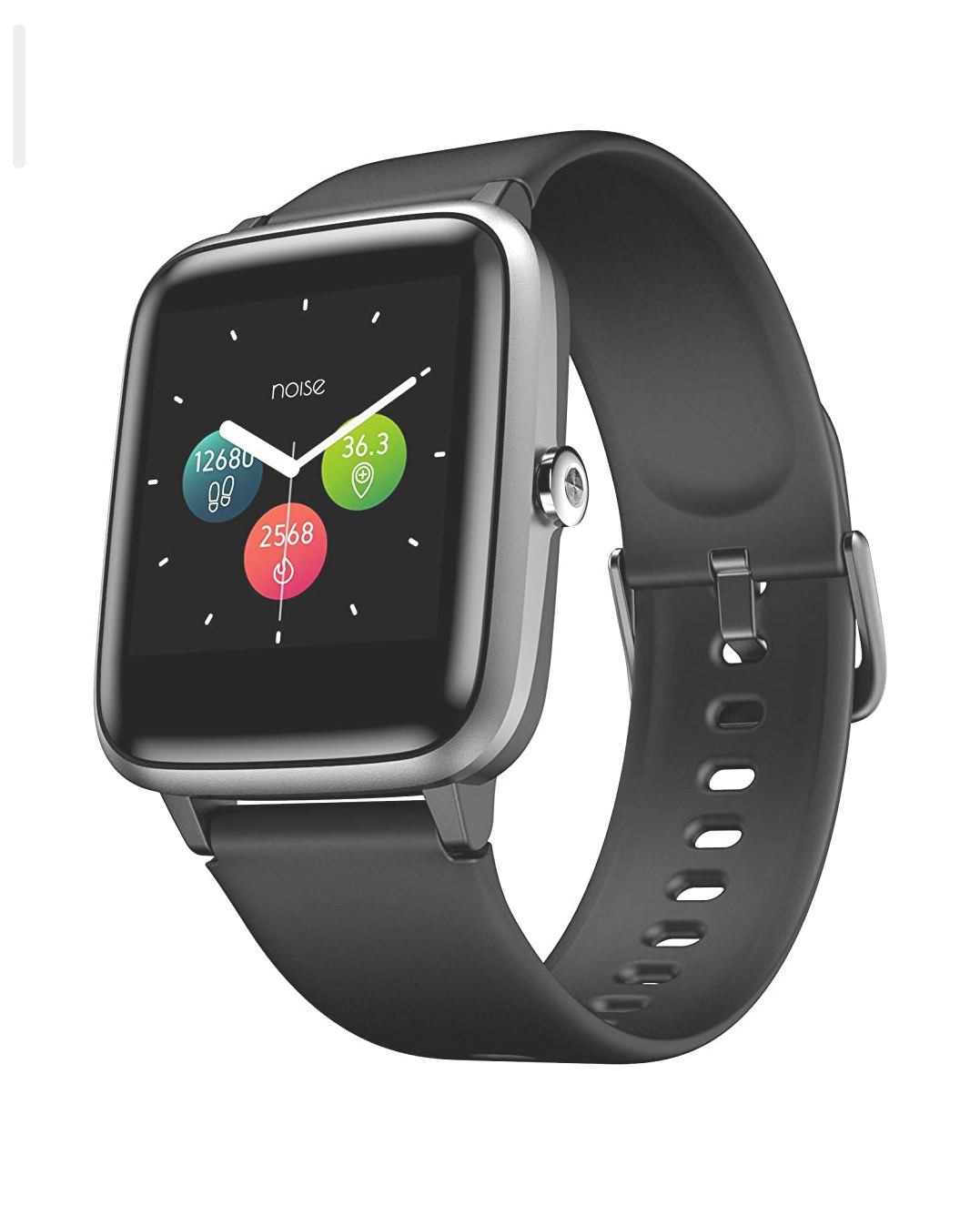 Noise Colorfit Pro 2 is the best budget smartwatch under 10000. It has three trendy colors- jet black, Mist grey and Teal green. This smartwatch under 10000 has a capacitive touch screen. Its straps are easy to swap and replace if required and uses the spring pin type. The charging is a magnetic ping type so there is no need to remove straps. It has a very premium look and is compatible with Android and iOS. It comes with 9 sports mode to cover all your daily activities. You can track your sleep, health, and fitness easily and accurately using it.
Quick Highlight and Features
Multi-sports mode

10-day battery

Full touch control

IP68 Waterproof

Lightweight

Complete health tracking

2. Amazfit Bip Lite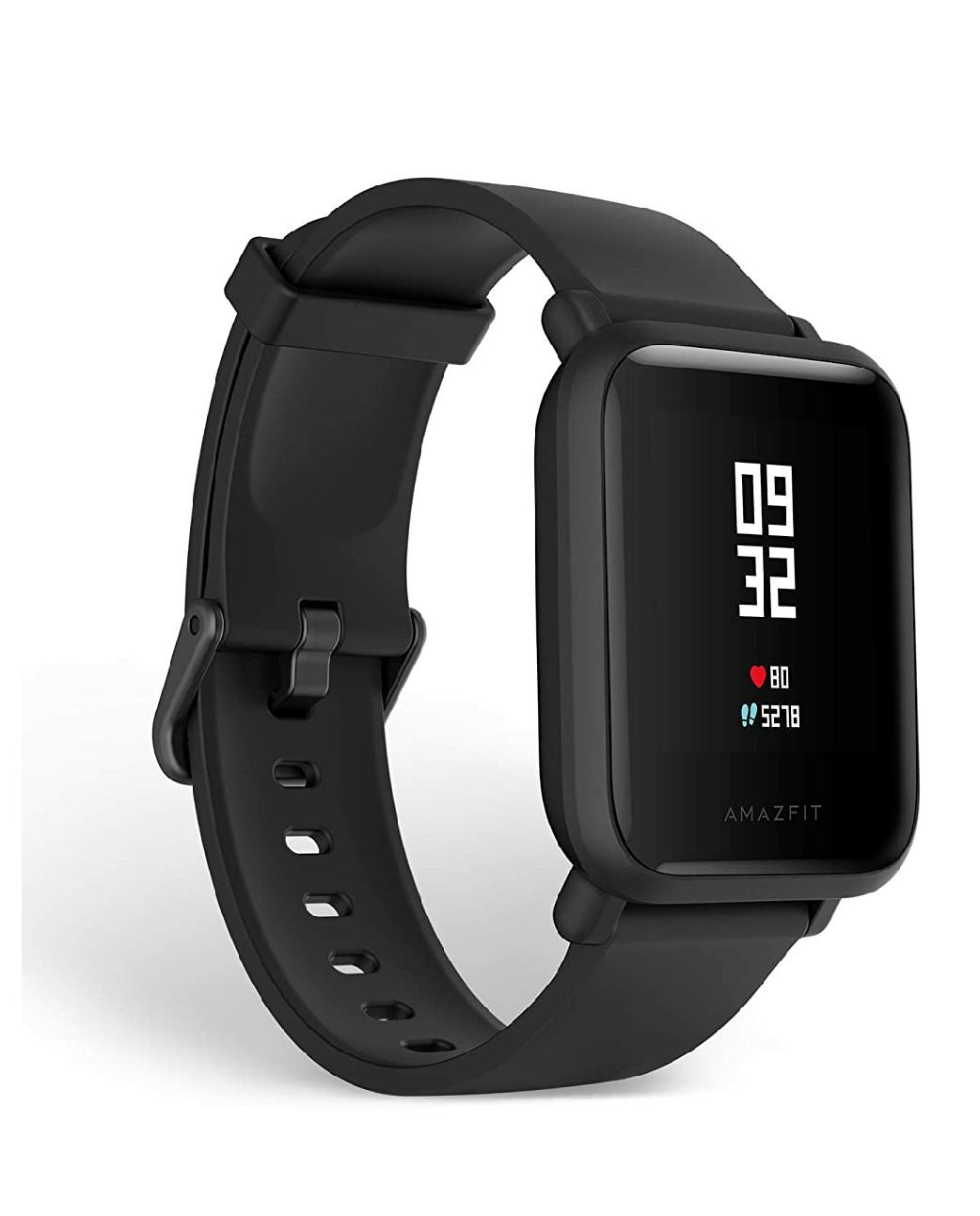 Amazfit Bip Lite Smart Watch is powered for 1.5 months to keep your active lifestyle going. This best smartwatch under 10000 provides you with detailed sports tracking and activity tracking. It is suitable for outdoor running, treadmill, walking, outdoor cycling, etc. It automatically monitors your sleep and gives an analysis of your sleep patterns. This watch comes with gorilla glass making it scratch resistant. Amazfit Bip Lite provides your 24-hour heart rate measurement and you can connect it to your phone as well.
Quick Highlight and Features
Swim resistant

45 days of battery life

Transflective screen

Lightweight

Sleep tracking

3. Mi Band 3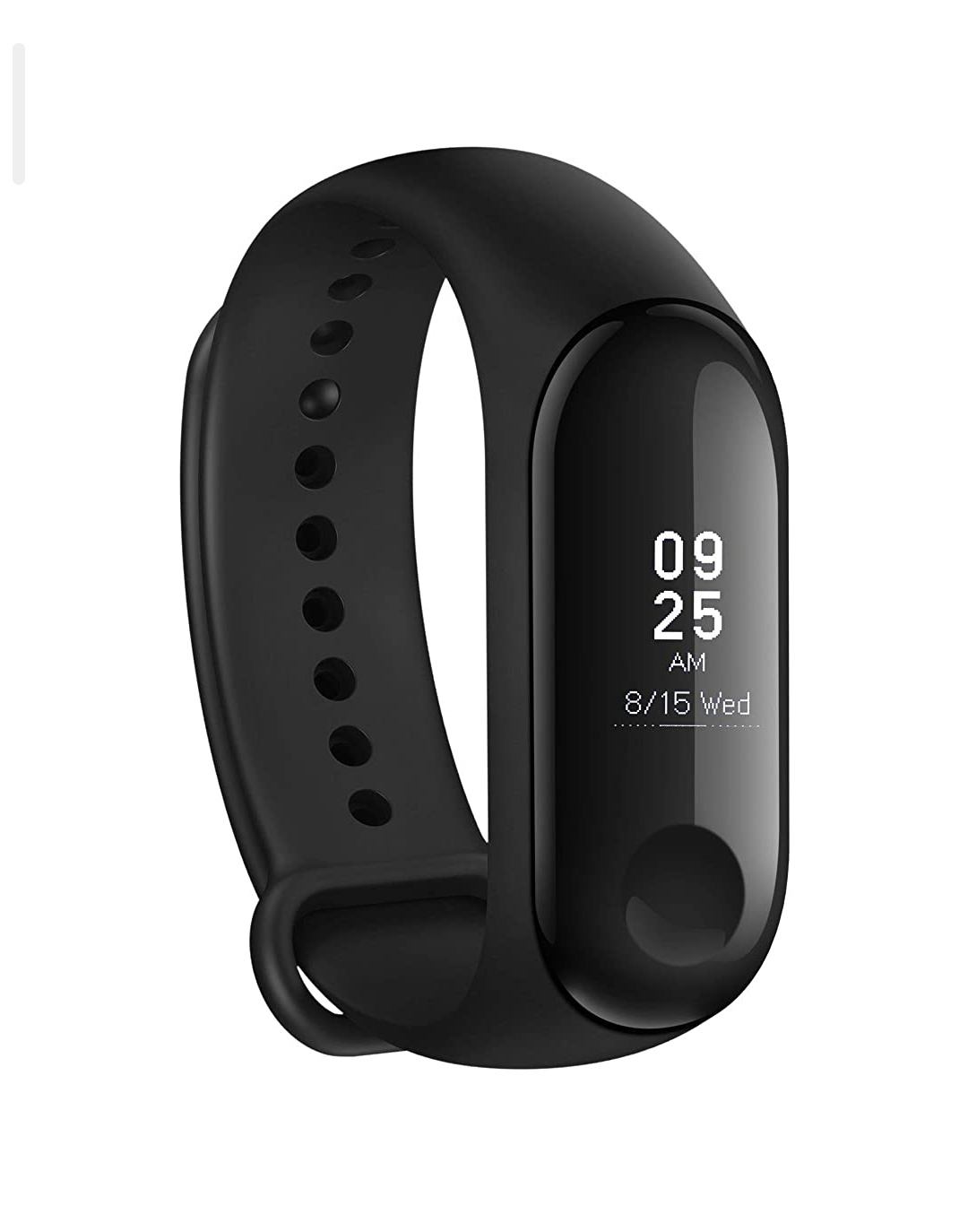 Mi Band 3 has a large OLED touch screen that allows you to do and view more. You can view/reject calls, check SMS, WhatsApp, Instagram, and other app notifications at one click. It is waterproof and allows you to swim & surf while wearing it. You can monitor your heart rate and using the Mi Fit app you can set customized daily tasks. It allows you to monitor all your activities and check your exercise duration and make changes in your routine accordingly. This is the best smartwatch under 10000 in India and is compatible with laptops running Windows 10 or higher versions.
Quick Highlight and Features
Up to 50mtrs water resistant

20 Day battery

1-year warranty

Compatible

Skin-friendly straps

4. Honor Watch Magic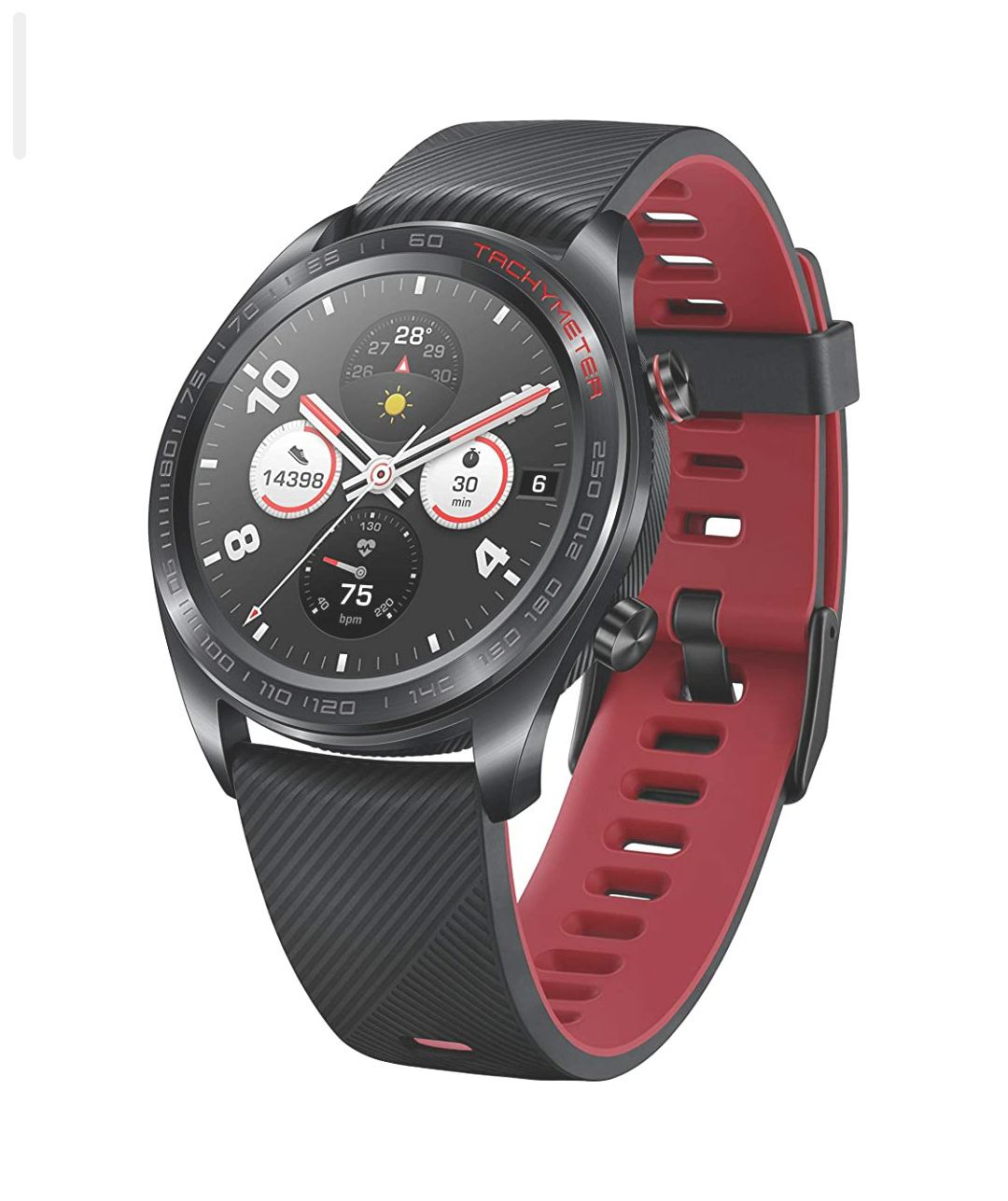 Honor Watch Magic is a stylish smartwatch under 10000. It has a premium quality and is both lightweight and comfortable. This smartwatch is available in two colors, with a sweat-proof strap and designed for comfort and style. Its touchscreen gives a superior, brand new visual experience. Honour is powered by the dual chipset which gives a perfect balance between power consumption and watches the performance.
Quick Highlight and Features
Lightweight Smart Watch

Personal Fitness Mentor

Heart rate monitor

GPS

Super long battery life

5. Fitbit FB507RGPK Versa 2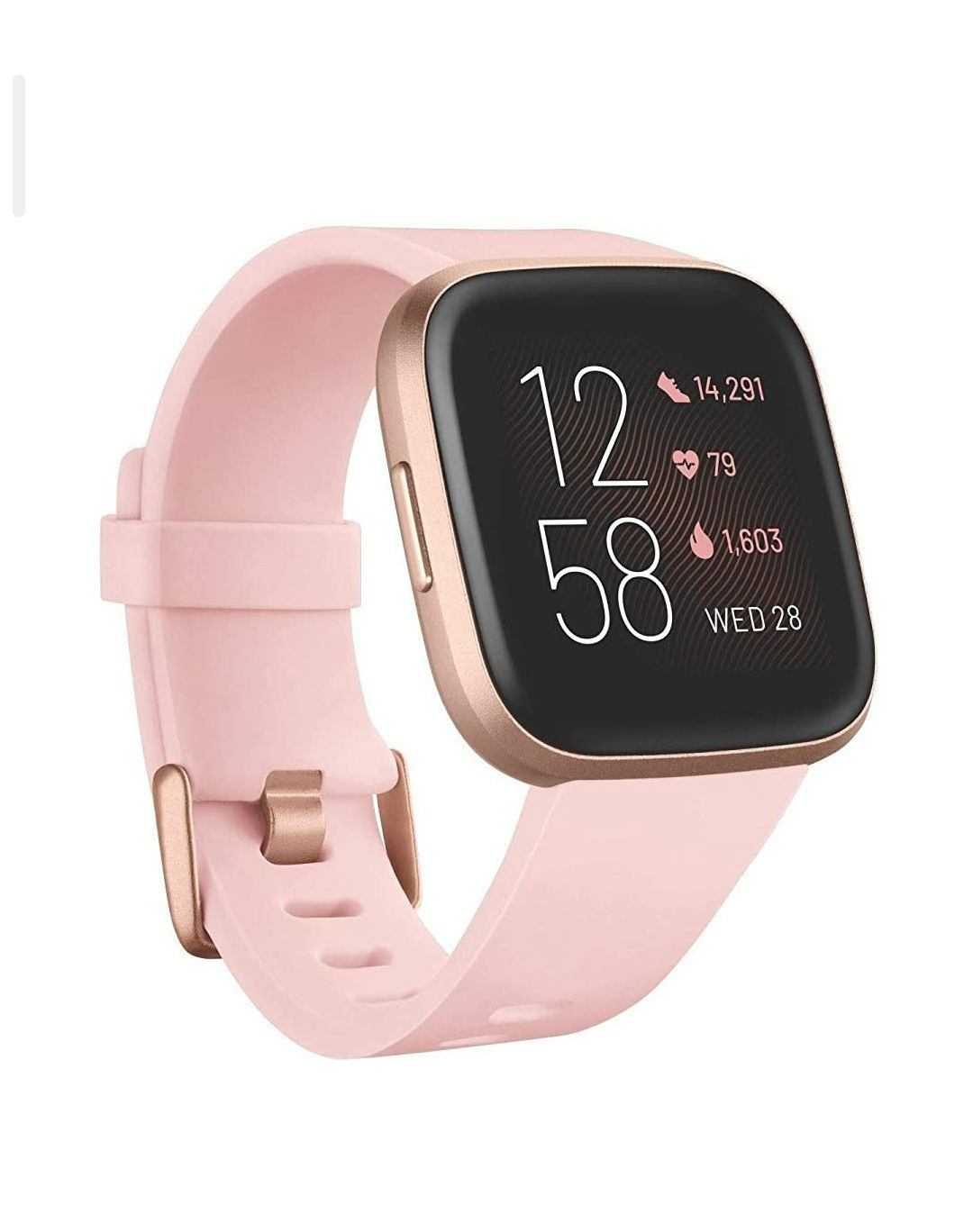 Fitbit Versa 2 is the best smartwatch under 10000 in India for health and fitness. It is a water-resistant smartwatch that gives an accurate result of your activities. You can use your voice to create alarms, set reminders, and check the weather with built-in voice control. It has a modern and versatile design which enables you to see your stats with an always-on display mode. You can track your sleeping activity and receive notifications using it. It comes with a 6+ day battery life and gives a 24/7 heart rate. You can store 300+ songs on it to enjoy them whenever you want.
Quick Highlight and Features
Water-resistant

Fitness smartwatch

In-built Alexa

Activity tracker

6. Arbily Smartwatch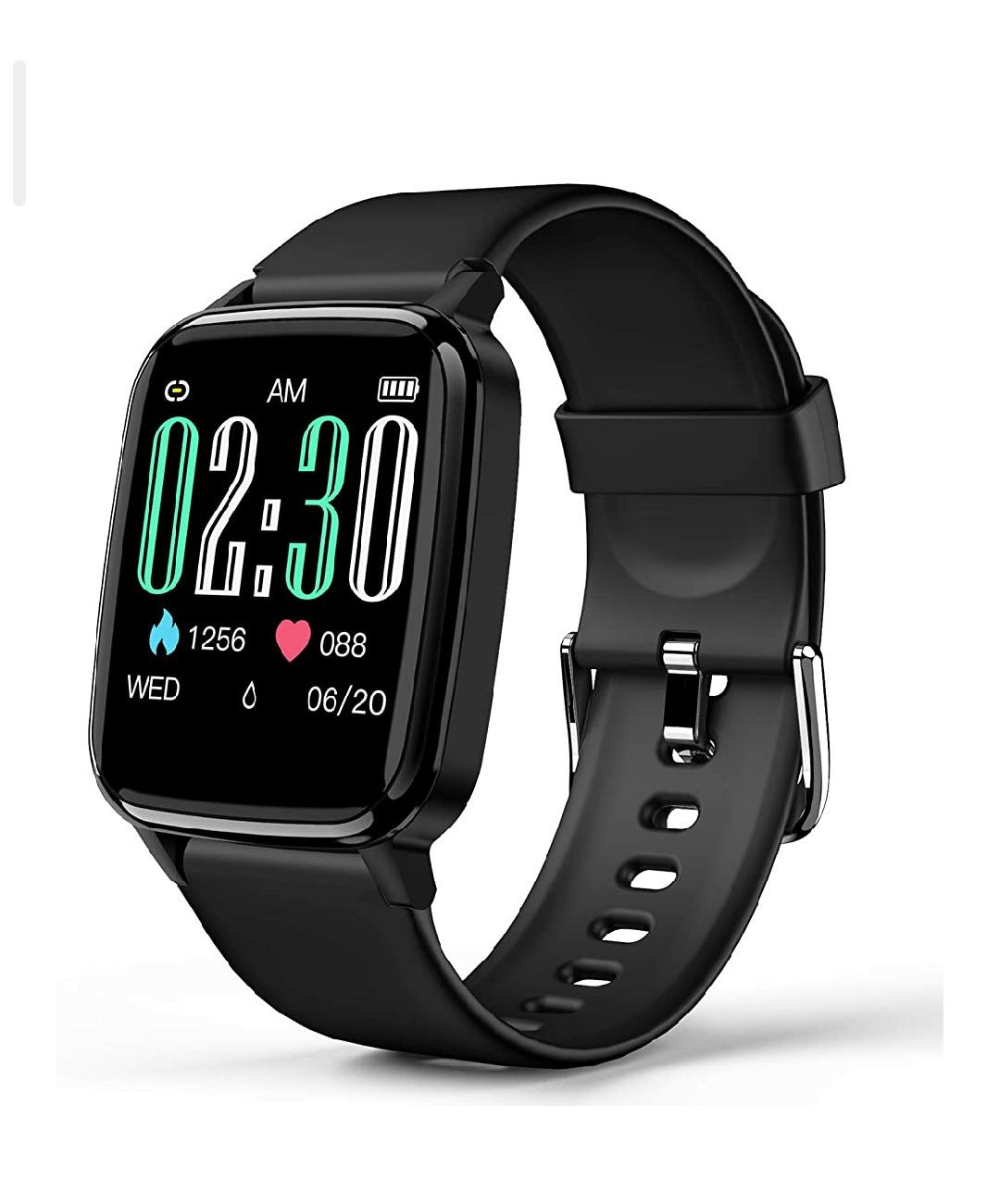 Arbily Smartwatch is a one-touch control waterproof fitness tracker watch. It is the best budget smartwatch under 10000 with blood pressure monitoring. You can easily track your heart rate in real-time, and it includes 5 heart rate zones which are Calm, Warm-up, Aerobic, and Extreme. It allows you to control the intensity of your workouts according to your heart rate. Arby automatically records your sleeping habits and gives a comprehensive analysis of your sleep quality. It is completely waterproof, you can even wear it during washing hands or walking out in the rain, etc.
Quick Highlight and Features
Large colour screen

One-touch button

Health tracker

7 clock face options

7. Muzili Smartwatch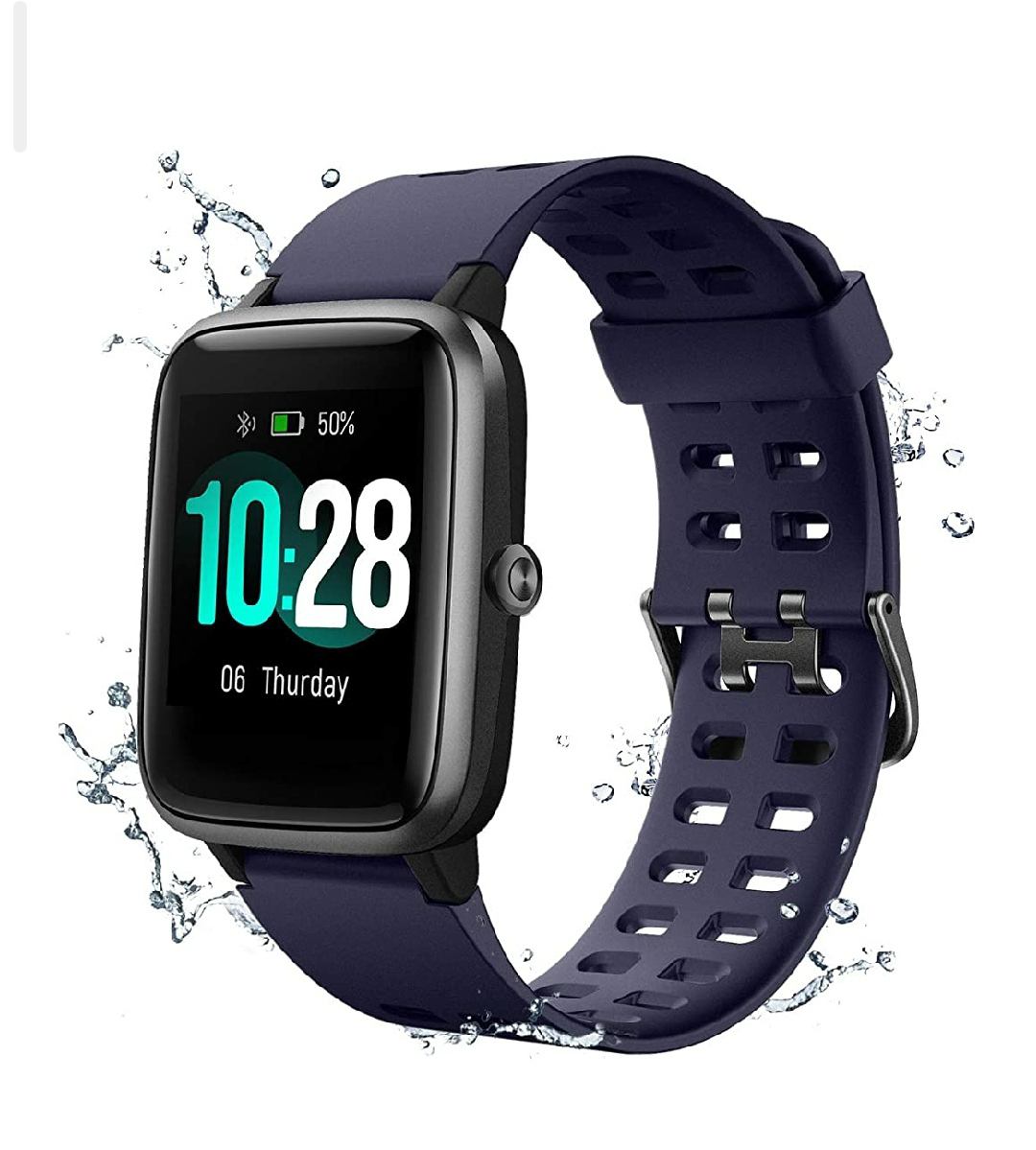 Munzili Smartwatch is a stylish sports watch with 4 clock faces to choose from. The Display can be clearly seen in bright sun as well by just adjusting the brightness. It has a highly advanced heart rate sensor that monitors your heart rate automatically all day. You can monitor and analyse your sleep time by using this best budget smartwatch under 10000. It allows you to play music whenever your phone is not handy. You can also use its GPS tracking to get a map of your workout route.
Quick Highlight and Features
1-year warranty

Stylish clock face

Large colour screen

Full touch screen

Heart rate monitor

8. Fastrack Reflex 2.0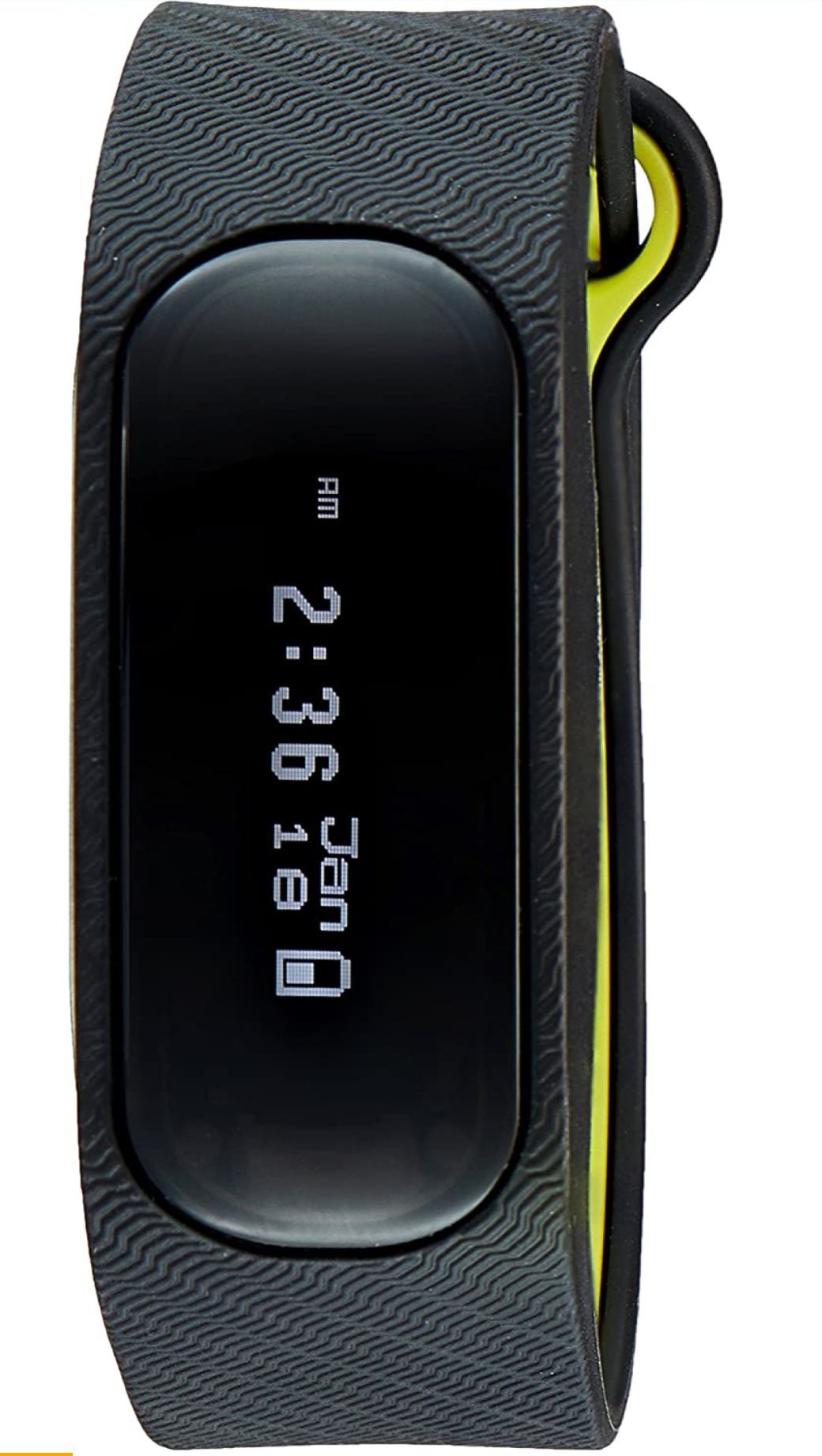 The Fastrack reflex 2.0 is the best budget smartwatch under 10000 that enables you to track the number of steps you have taken and the total distance you have traveled. It helps you to keep track of all your actions. You can find your phone using the GPS tracking with a simple tap. This smartwatch can be used to read SMS and WhatsApp messages and keep a record of them. You can keep reminders into your daily routine so that you do not lose track of your workout routine. It comes with a sleep tracker and you can connect Fastrack Reflex 2.0 to your phone through the app.
Quick Highlight and Features
Camera control

Sleep tracker

1-year warranty

Water resistance

10 days of battery life

9. AQFIT W15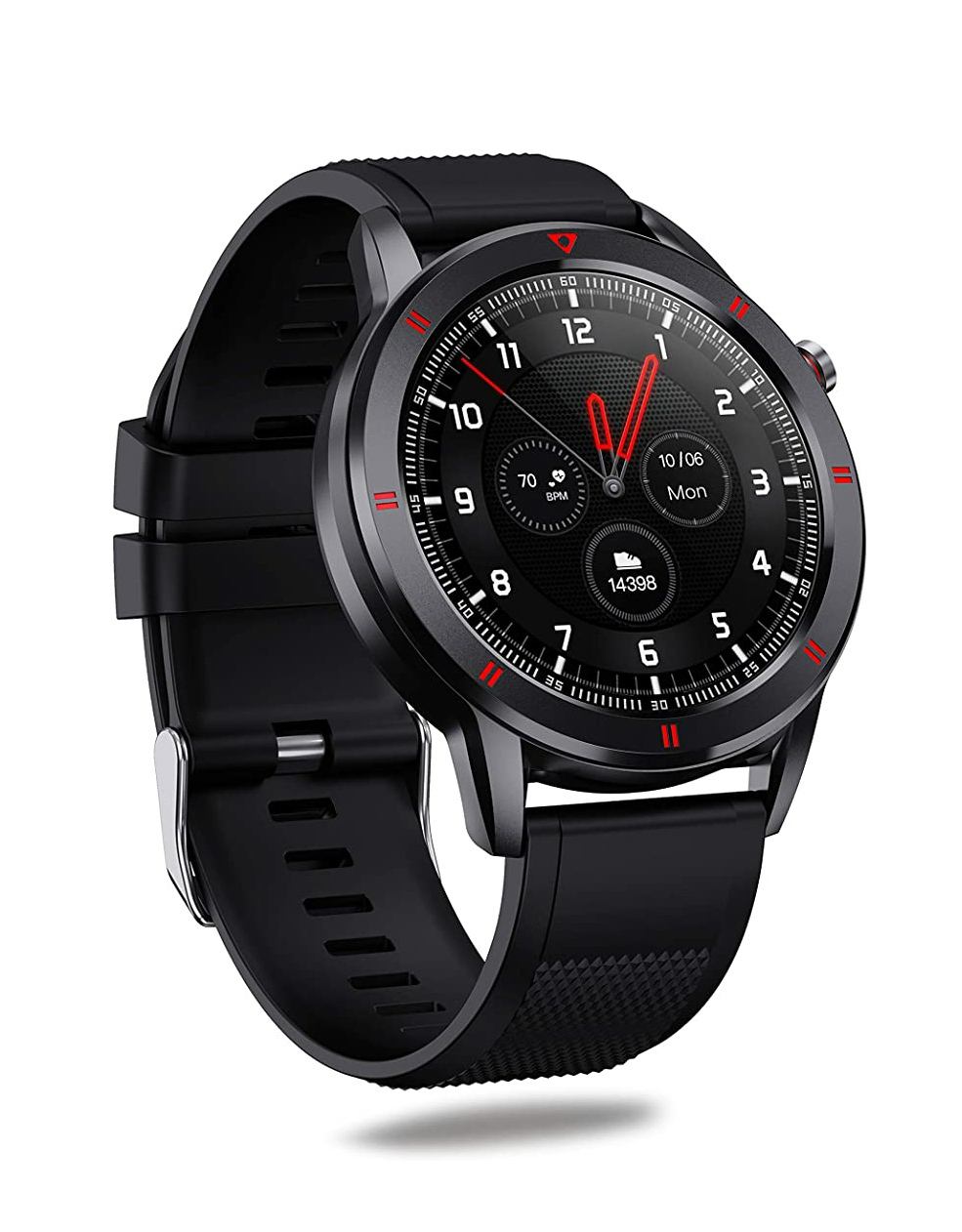 AQFIT W15 Fitness is the best smartwatch under 10000 with full touch HD display. It keeps a track of your activities and monitors 24*7 heart rate. W15 is available in 6 vibrant colours. It is fully waterproof and has 15 different sports modes to keep track of your activities like running, walking, treadmill, yoga, hiking, and much more. You can easily keep a record of your health using Blood Oxygen (SPO2) Monitor and also monitor your sleep. It can be used to keep reminders and you can check the weather forecast, message notifications, and control music.
Quick Highlight and Features
1-year warranty

1.3-inch display

Water-resistant

Sleep monitor

Anti-lost feature

10. Health Sense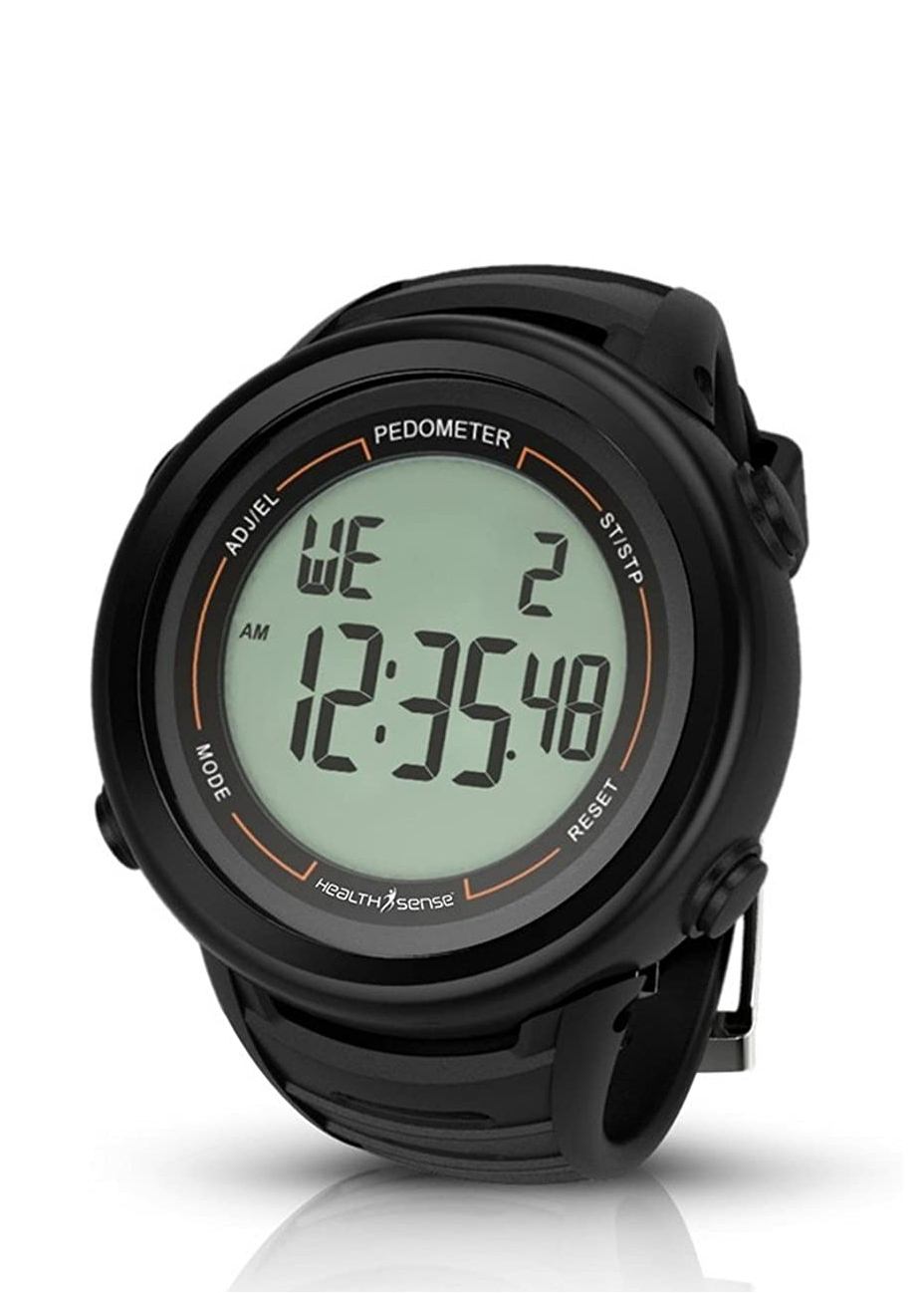 Health Sense PD-102 is the best option to track your daily routine and give the analysis of the same. It offers you efficiency while measuring your steps and other activities. You can view data on it in low light as well as it has a backlight on display. It's the battery that lasts for almost 1 year and you can easily replace it. You can use its built-in memory to set goals and it will assist you.
Quick Highlight and Features
Water-resistant

Easy to operate

Skin-friendly straps

No warranty

Cost-effective

Back-light

Must Read: Best Wireless Earbuds Under 5000 | Truly Wireless