Best custom ROMs for Android smartphone
Feb 10, 2018
6247
Komal Rangoonwala
Custom ROMs are one of the most beautiful features of Android. Custom ROMs let you redefine your phone right from the scratch. You can change the appearance and behavior of your smartphone using custom ROMs. Well, now ROM means Read Only Memory which means we cannot change anything, it's permanent. But, custom ROM, now that term itself is very counter-intuitive. Custom ROM is a ROM that you can flash on your device once it's rooted.
Now rooting itself lets you access some of the most amazing features and functionalities. And custom ROMs are ROMs different than your stock ROM and have different skin, appearance, and functionality and lets you do lots of other cool stuff that your stock ROM don't. Custom ROMs give you the features that cannot be found in the official firmware.
1. BlissPop
BlissOSes are one of the most customizable ROMs out there. BlissPop interface provides tons of customizations: you can change colors of different sections, you can change font size, you can enforce various security options, you can give a welcome message at the top header section when the phone is unlocked and you can select various navigation options amongst which SlimPie is really cool.
Download for Free
2. MIUI
Known for being stable MIUI supports a wide range of devices. And it's something that we all want when we want to try an MI device but haven't or don't want to buy it. Of course, you won't get the same experience as an MI device, but it's something to try. It's really popular because of its colorful appearance and most importantly its stable and timely releases. Moreover, you will find some new features in each release.
Download for Free
3. Resurrection Remix
Now, this extreme little thing lets you customize pretty much every visible element on your screen. And what's noteworthy is that they assure you to always stay updated with respective Android versions and give you latest security updates. Now that's promising. Moreover, it is also more stable than most other custom ROMs and has a large community support so that's a good thing because while using custom ROMs most of the time you have to depend on community support.
Download for Free
4. CyanogenMod
Yu and OnePlus smartphones come with CyanogenMod as it's stock ROM, which is highly customizable itself, hence making Yu smartphones customizable. But if you are using any other smartphone and you want to use CyanogenMod, then you can just root your device and flash this ROM on your device. This ROM lets you select the grid of the layout and how dense you want it, also you can install the fonts you want. They also have some cool themes in their store. Check out this link to know more features of CyanogenMod.
Download for Free
5. LineageOS
One now this is where the plot twist happens. A lot has been going on about what CyanogenMod is and is it same as LineageOS and if so then why different names? If it's not same then what's the difference? Well, long story short, LineageOS is like a child or extension of CyanogenMod. According to the word going around, they have stopped maintaining the nightly builds or OTAs officially. Along with stability, LineageOS is also known for faster performance than stock ROM. So being an extension to CyanogenMod, we can expect same or better performance and stability as in CyanogenMod, if not degraded. Moreover, according to a survey, people seem to prefer LineageOS over CyanogenMod, well we now know why.
Download for Free
6. crDroid
One interesting and admirable feature that I noticed in crDroid was that you can use two application simultaneously. Yes, you don't have to pause one app, go back in the drawer, open another app, do something and get back to the first app, no. You can use maximum 2 apps at the same time in v7.1.2. Other than that, the UI settings are fairly easy and moreover, it provides lots of customizations. Some of them are as shown in the images below.
Download for Free
Final word...
If you have rooted your phone for experimenting with various apps and features, then you might as well flash a custom ROM and have a full-fletched experience! We've listed only a few custom ROMs but there are tons of other custom ROMs that you can give a try. Each of these custom ROMs provides different features and functionalities, which are definitely a lot more than your average stock ROM.
Happy customizations! :)
Was this article helpful?
Great!
Thanks for letting us know.
Please let us know what would make this better.
The information is confusing or wrong
This is not the information that I was looking for
Solution did not work
Too long
Other

Got it.
Thanks for letting us know.
Opps
Something went wrong. Please try again.
10 must-have Android apps for Smartphone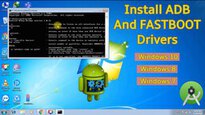 What is ADB and Fastboot tools, How to Install and use it | Android Debug Bridge Utility