Listening to music is always soothing. Hardly you will find someone who can say no to music. Thanks to our smartphones, we can now listen to music anywhere we like. Every music lover would always want to enhance the experience. Downloading equalizer and bass booster apps can be a way to enhance your music listening experience. Many of you must not be knowing about these apps, but don't worry as we are always here for your help. Before moving on to10 Best Equalizer Apps for Android and iOS, let's first know what these apps are?
Bass booster or Equalizer apps are nothing but simple apps which helps to amplify music by changing simple settings provided in them. You can set different equalizers for experiencing the difference in music. It's hard to explain how a classical setting will sound different from rock. So why not just choose the one from our list of10 Best Equalizer and Bass Booster Apps carefully curated for you to experience different music in different modes.
Related Article: Trending Music Applications For Android
List Of Top 10 Best Equalizer and Bass Booster Apps for Android and iOS Devices
1. Bass Booster and Equalizer
Bass Booster and Equalizer is one of the best equalizer apps for Android. It lets you adjust the volume according to your ear's preference. The best part is it enhances every audio, music, or Video coming out from your device. It is trusted by 1 million downloads and also contains genuine reviews in the Play store. This best bass booster app has earned itself a rating of 4.5 stars. The app also comes with frequent updates.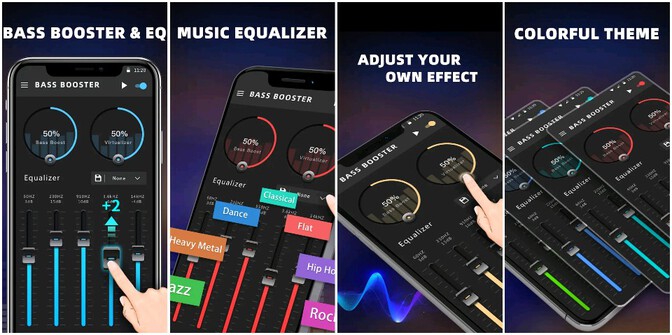 Pros
It contains 16 colorful themes with a cool spectrum.

The app enhances the bass boost effect and the sound quality it produces is amazing.

Bass Booster app has a five-band equalizer and 10 present equalizations includingNormal, Classic, Dance, Flat, Folk, Heavy Metal, Hip Hop, Jazz, Pop, and Rock.

Customizable preset

Amazing Stereo surround sound

It also shows a notification on the notification panel.
Cons
Automatic off sometimes troubles its users.

2. Boom
Apart from being a best equalizer apps, Boom is also a best music player. It is available for both Android and IOS. If you want to experience 3D music then you must choose this equalizer app for IOS and Android. You can also listen to your favorite tracks on Spotify or Tidal or even your own music playlist. Moreover playing Hi-Res audio will allow you to listen to high audio details especially in 3D mode.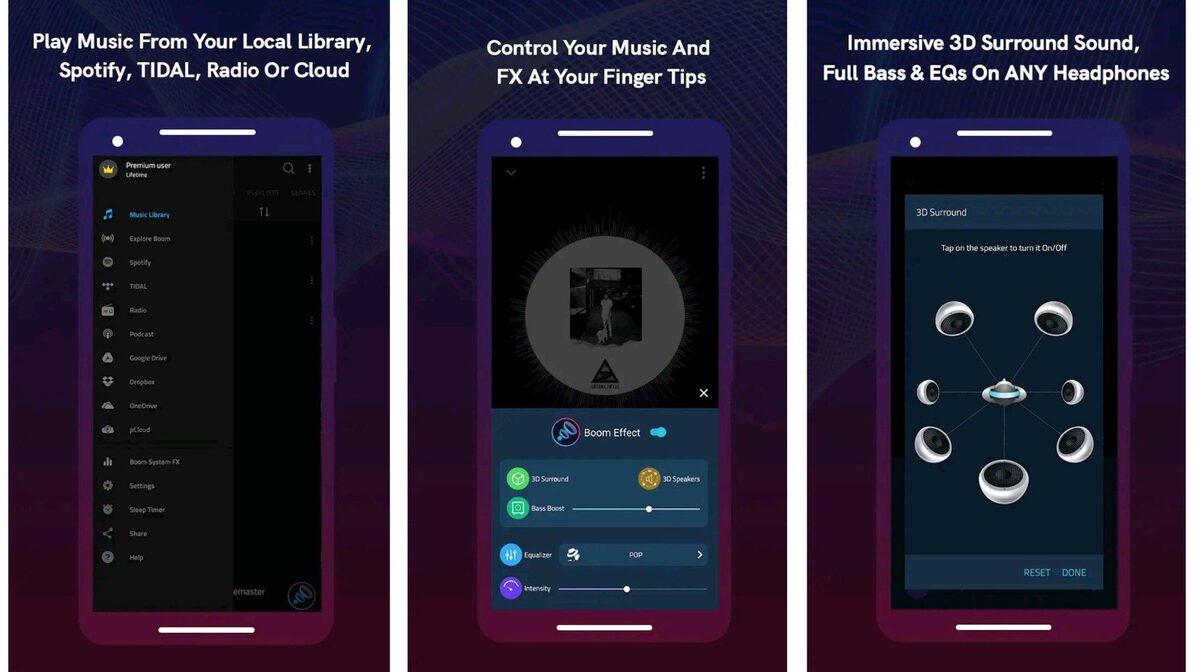 Pros
You will have access to 20000+ radio and podcasts from all over the world.

The app allows you to listen to music from google drive as well as dropbox and that too with effects.

It provides its users with 22 handicraft equalizer presets.

This equalizer app supports various music file formats includingAIFF, FLAC, ALAC, WAV, and DSF.

Available for both Android and iOS platform.
Cons
The only drawback is you can not rewind the same song again and again.


3. Extra Volume Booster-loud sound speaker
If you are someone who is struggling with low sound on the device then this app will surely helps your Android phone to enhance the volume along with base. This is one of the best Equalizer apps for Android as it even enhances the sound quality for earphones and external speakers as well. So, just download the app and enjoy high-quality and loud sound.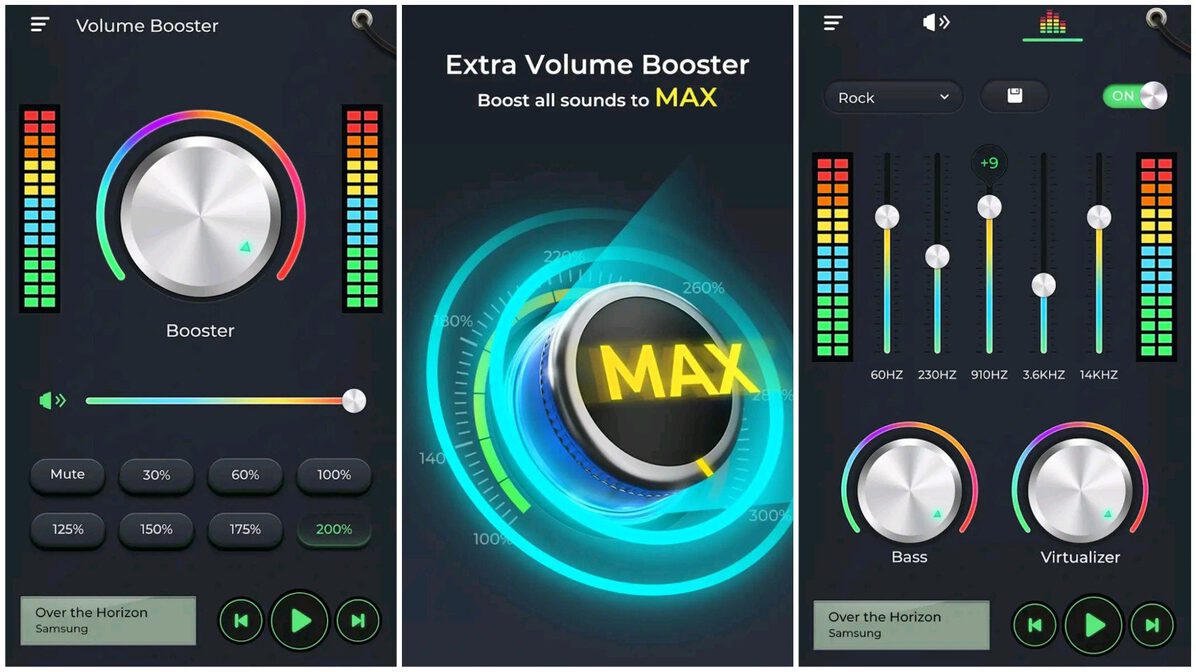 Pros
You get to experience the stereo sound effect.

Now you don't have to worry about the calling sound, as the app also boost the for all calls.

4. N7 Player Music Player
N7 Player Music Player has done great work on searching for music in the most innovative way. With its advanced and countless features, this best bass booster app becomes a perfect choice for beginners. In addition to it, you can access the current playlist really quickly.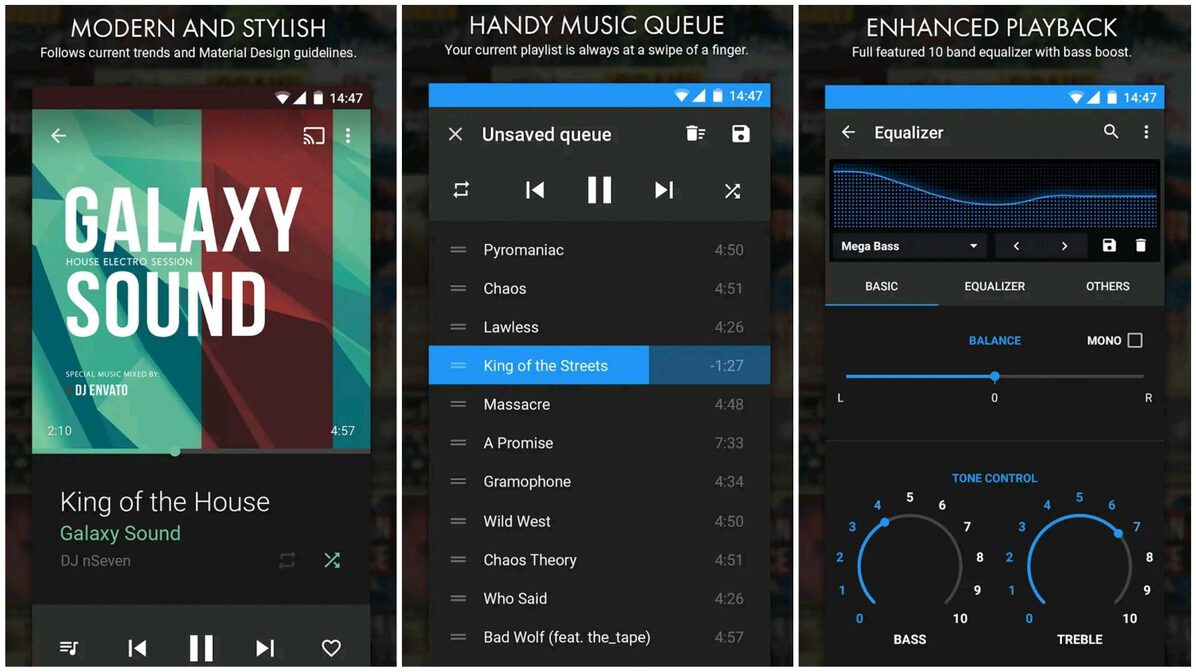 Pros
You get to experience the gesture control for your music player.

Changing themes and widgets are really alluring pros for this best bass booster app.

The playlists are very easy to manage.

The app features a tag editor which helps you to collect information from the playlists and create a tag for them.
Cons
The only drawback here is after closing the app the old playlist doesn't resume.


5. Equalizer Pro and Bass Booster
Equalizer Pro and Bass Booster app not only boost the bass but also enhances the sound quality of your device and helps you experience the virtual 3D sound. It comes with both a volume booster and a speaker booster. Like most of the best equalizer apps, this app also provides you with five band equalizers.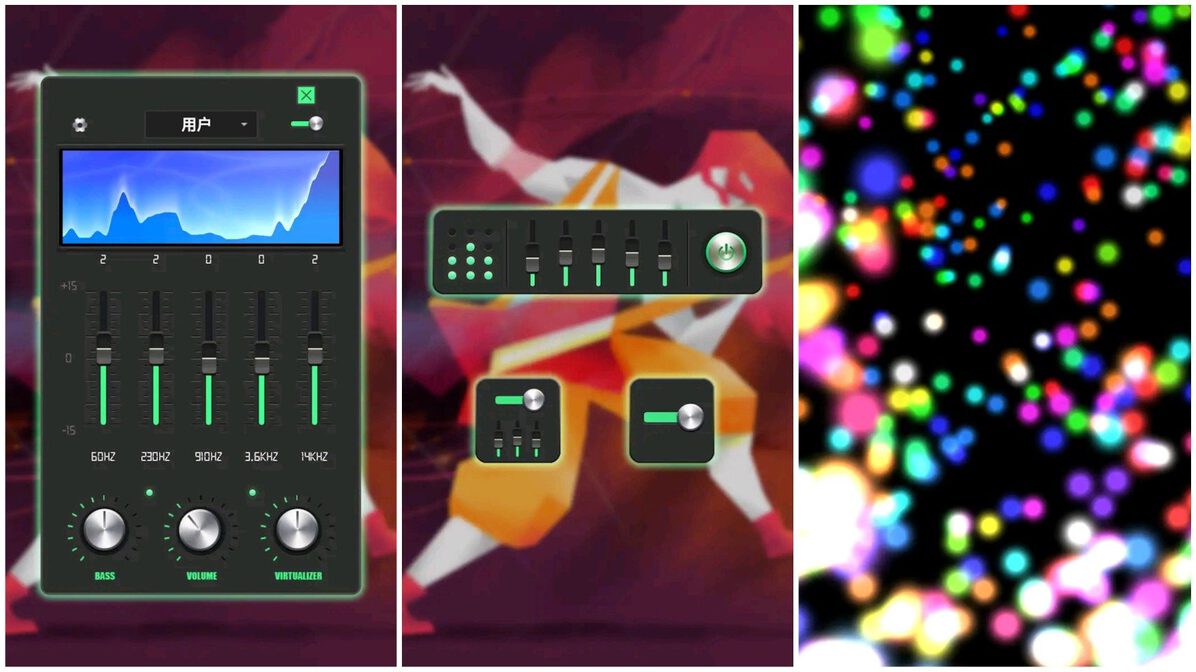 Pros
It comes with 10 equalizer presets and five visual spectrums.

The app provides music playback control.
Cons

6. Flat Equalizer: Bass Booster and Volume Booster
If you are a Google fan then this app is the one for you as you get an app forEqualizer, Bass Boost, Volume Booster, and Virtualizer individually. The app comes with very easy user interface as it follows Google's Material Design. You can control these settings individually so now if you want to boost bass you don't have to make changes in the EQ. And if paired with headphones, you get the best results. Moreover, if you are someone who likes their music loud, you can easily use this best bass booster app for Bluetooth speakers. Your experience would be worth downloading the app.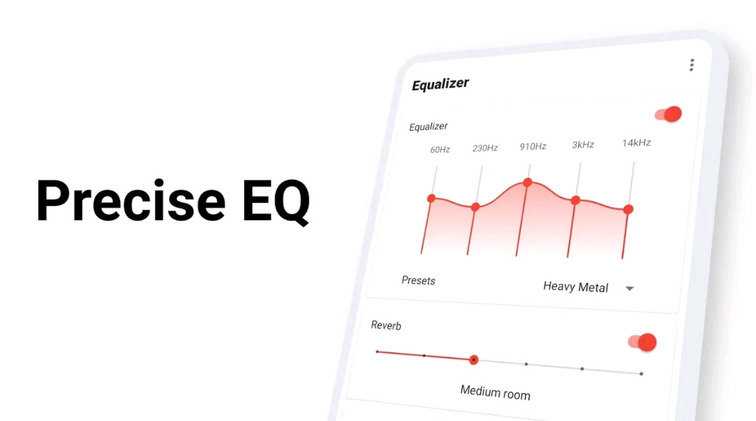 Pros
It features a minimal flat UI for the best experience.

You get to choose between light and dark themes as per your convenience.

The presets include classical, dance, folk, heavy, metal, hip-hop, jazz, pop, rock.

The app comes with regular updates thus making your experience even better.

It works with almost all music as well as video players.
Cons
It does not run in the background.

Available only for Android

7. Music Player HD+Equalizer
As the name suggests, this Equalizer app for IOS and Android makes your experience of listening to music even better. You can control the bass booster and equalizer individually like the Flat Equalizer. The pro version comes with the 5 bands graphic that too with presets. The additional eye-catching feature is the presets are customizable. In addition to it, you can set your favorite photo in the background.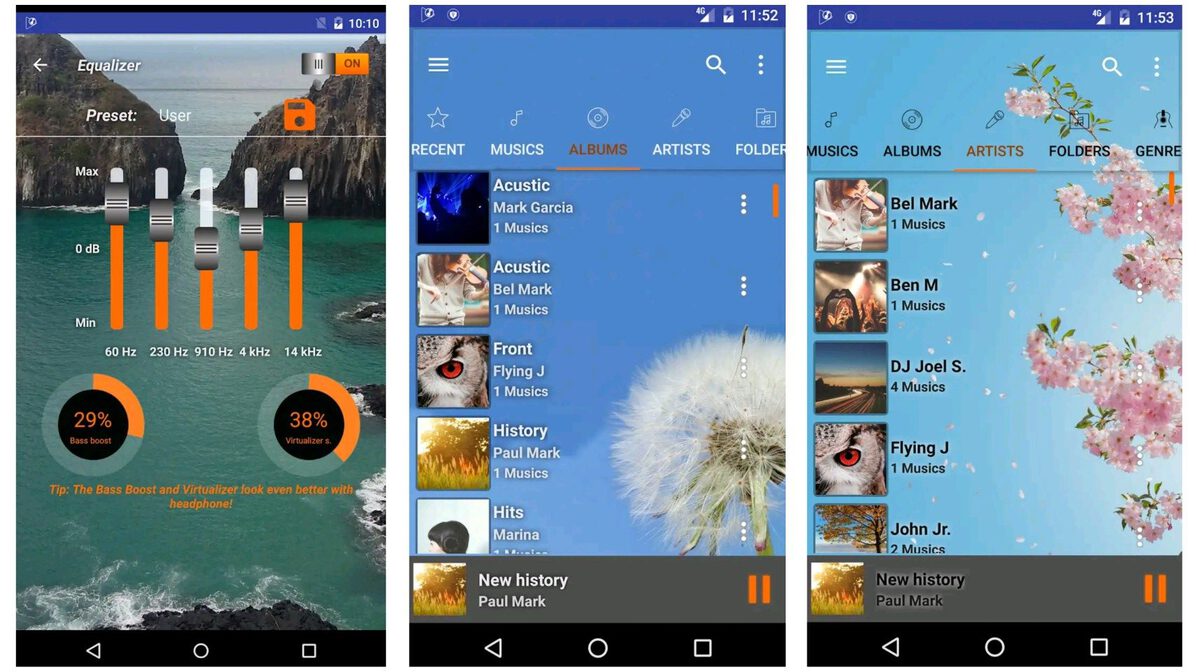 Pros
You can play music without worrying about the file format as it supports various formats like mp3, mp4, m4a, Ogg, WMA*, FLAC, Wav, ape, WV, etc

It allows easy sharing of music via WhatsApp, email, Facebook, or other apps.

You can even use the music player to set a ringtone for your device.

It supports folder playback.

You even get music playback control on the lock screen.
Cons
The app comes with a lot of ads which decreases the experience level.


8. SuperBass
If You are looking only for a Bass booster for earphones then this app is the best for your Android phone that will boost your device bass. It supports virtual 3D sound as well as audio bass enhancement. However, the sound quality is not that good in speakers. The app comes with a slider block enhancer's volume,bass enhancement, bass boosted, virtual 3D surround sound, 5-band equalizer, etc.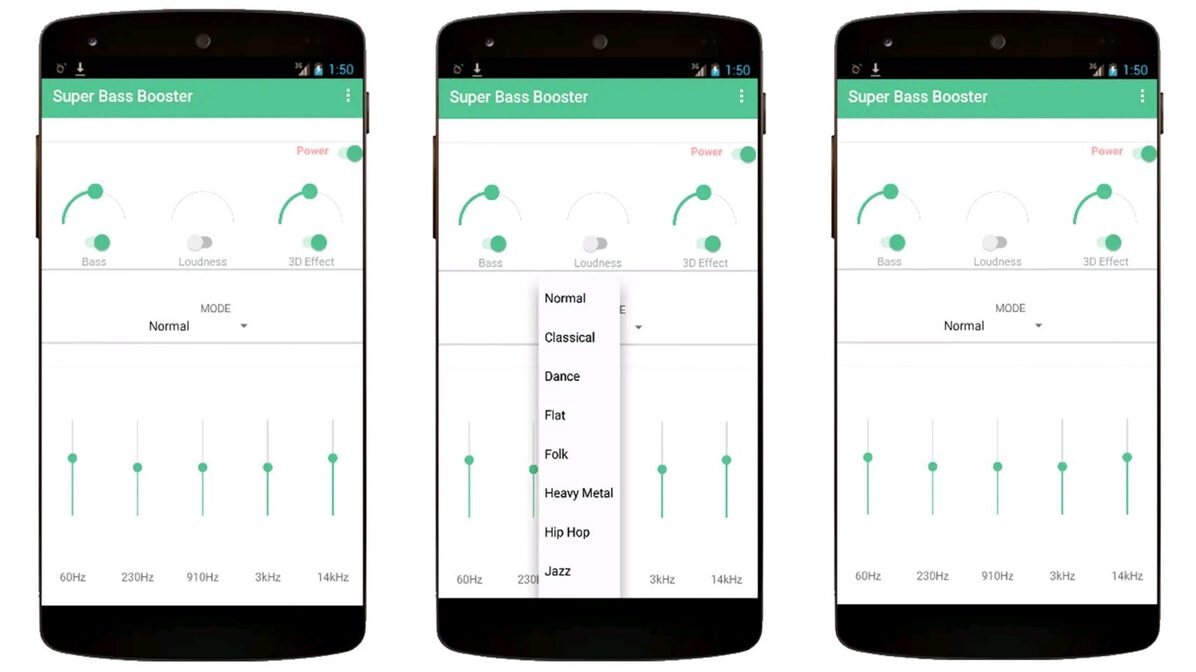 Pros
The app can run in the background.

It also shows a notification.

The app provides its users with an acoustic equalizer effect.
Cons
The app comes with annoying ads. However, the ad can be removed by paying for the pro version.

9. Poweramp Music Player
Though Poweramp Music player is a trial version, it is very powerful. It won't be wise not to consider this app as one of the best equalizer apps. It is the Audio Engine with frequent updates, it comes with a new updated Equalizer long with the new Reverb/Tempo effects. The dark and light UI makes the experience even better. So if you are searching a best equalizer app with inbuilt best music player then you can choose Poweramp and trust it without any further thoughts.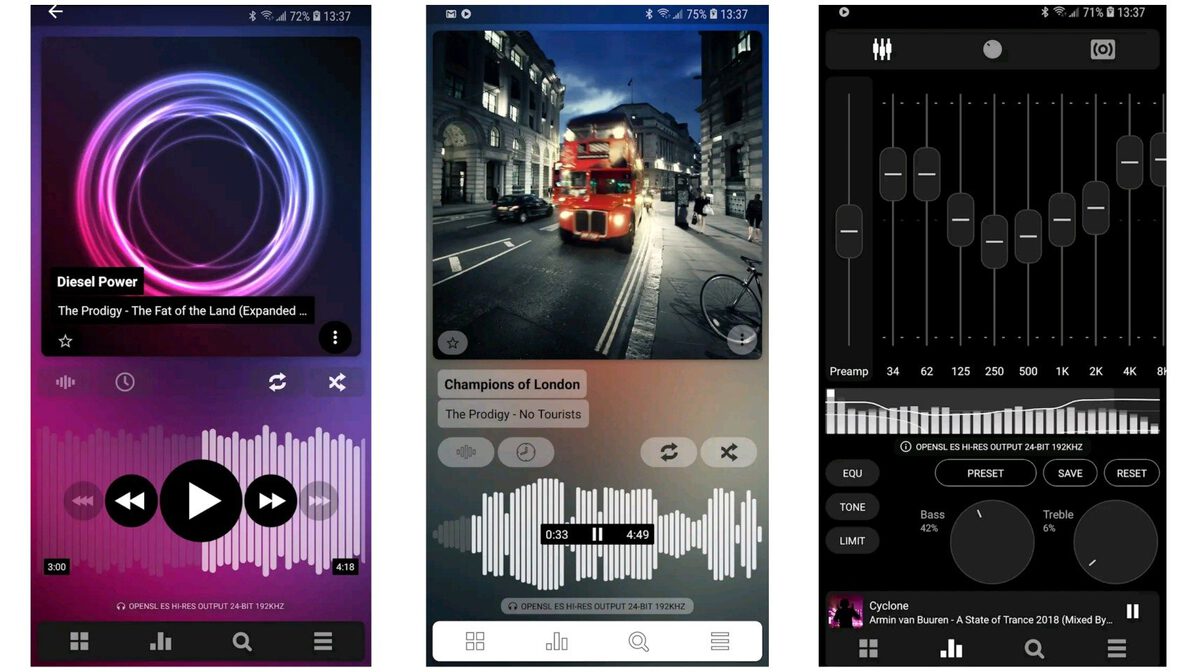 Pros
It supports all types of formats including mp3, mp4/m4a, Ogg, WMA, FLAC, Wav, ape, WV, tta, mpc, AIFF.

The app has10 bands of the optimized graphical equalizer.

It also supports Google assistance as well as Chromecast.

You can also search for lyrics with the help of the lyrics plugin.

10. Pi Music Player
Pi Music Player is one of the all-rounder best bass booster and equalizer app for Android. All-rounder is because of its ability to carry out different functions like editing music as well as share them. According to us, the best function of this app is the Ringtone cutter. Now you don't have to set the full song as the ringtone. you can simply cut out your favorite portion and set it as your ringtone.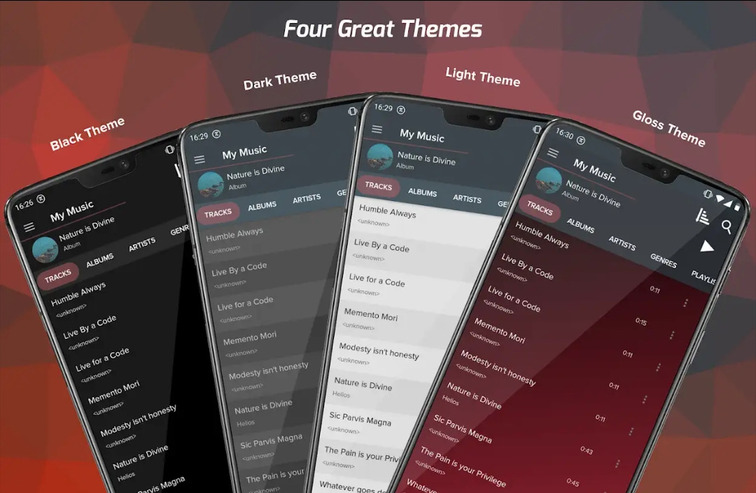 Pros
It comes with a 5 Band equalizer with 25 presets as well as a bass booster.

PI Power Share helps you to share the music.

You can browse Youtube videos and add them to your own Playlist.

The app also allows a floating window for video playing so that you can be multitasking.
Cons
The free version comes with annoying ads.

Not available for iOS devices