Everyone has their own taste in music and likewise, everyone has their own preference for audio quality. Some like deep bass, some like high treble, and some prefer high vocals. However, not everyone has audio devices that deliver sounds perfectly to their desired quality, and this is where an audio equalizer comes into play. These software are pure blessings for all the music listening enthusiasts who want to achieve an immersive sound quality.
Audio equalizers come with various sound enhancement features and a band of equalizers that can be used to adjust low and high frequencies. Many of them have pre-programmed presets like Bass Boosted, Jazz, Dance, Classic, etc. that one can use or make their own. Though the internet is full of several audio equalizers, we have shortlisted the 10 best audio equalizer software for Windows 10 and 11 that you can use in 2023.
Related Article: How to Improve or Fix Sound Quality in Windows 10/11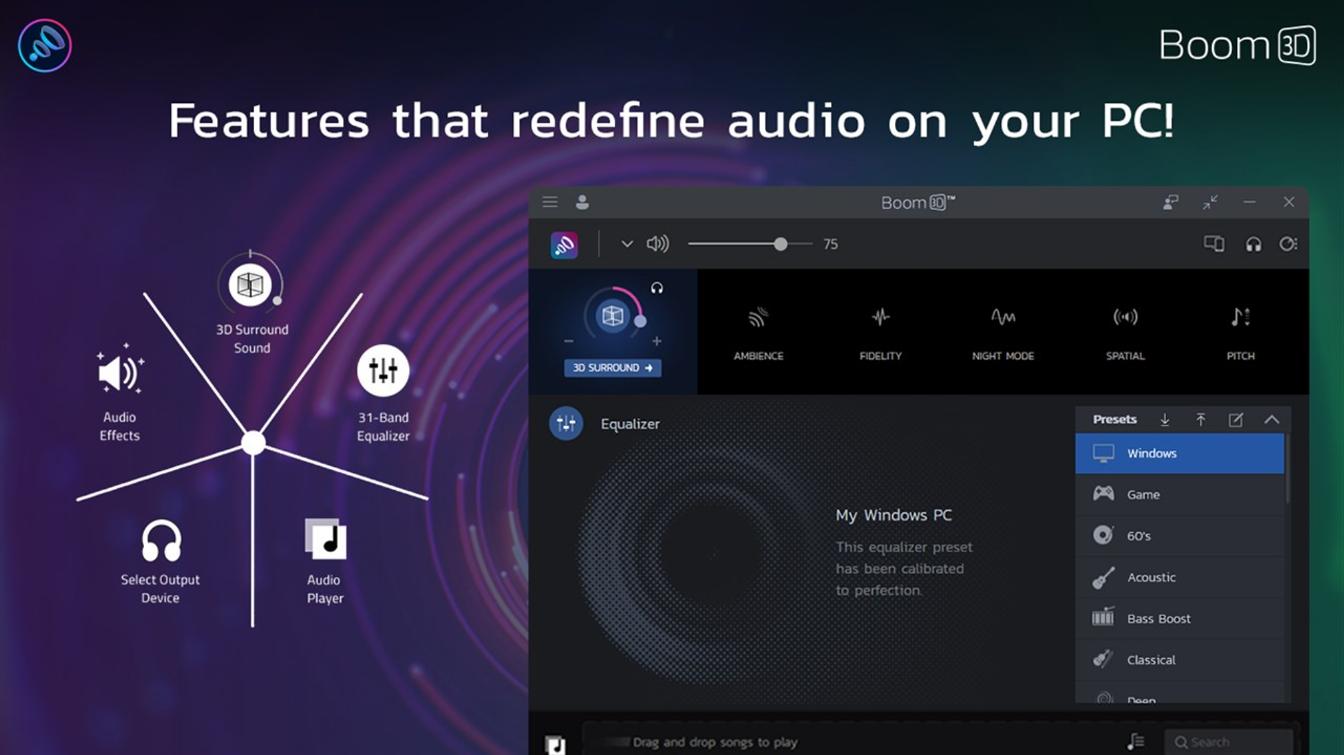 If you are looking for paid audio enhancement software, then look no further than Boom 3D. It is one of the best equalizer software for Windows and other OS that comes with an aesthetic user-friendly interface and several sound enhancement settings. Don't limit yourself to just stereo output, as the Boom 3D can give you an immersive 3D surround sound listening experience. It comes with pre-made sound modes and presets that can be used for specific purposes like games, watching movies, listening to music, etc.
Features:
Built-in audio player

31 Band of customizable equalizers

Appealing and user-friendly UI

Immersive 3D surround sound

Several audio effects and presets

Adjust 3D sound bass and intensity

Access over 20k free radio stations

Switch between different output device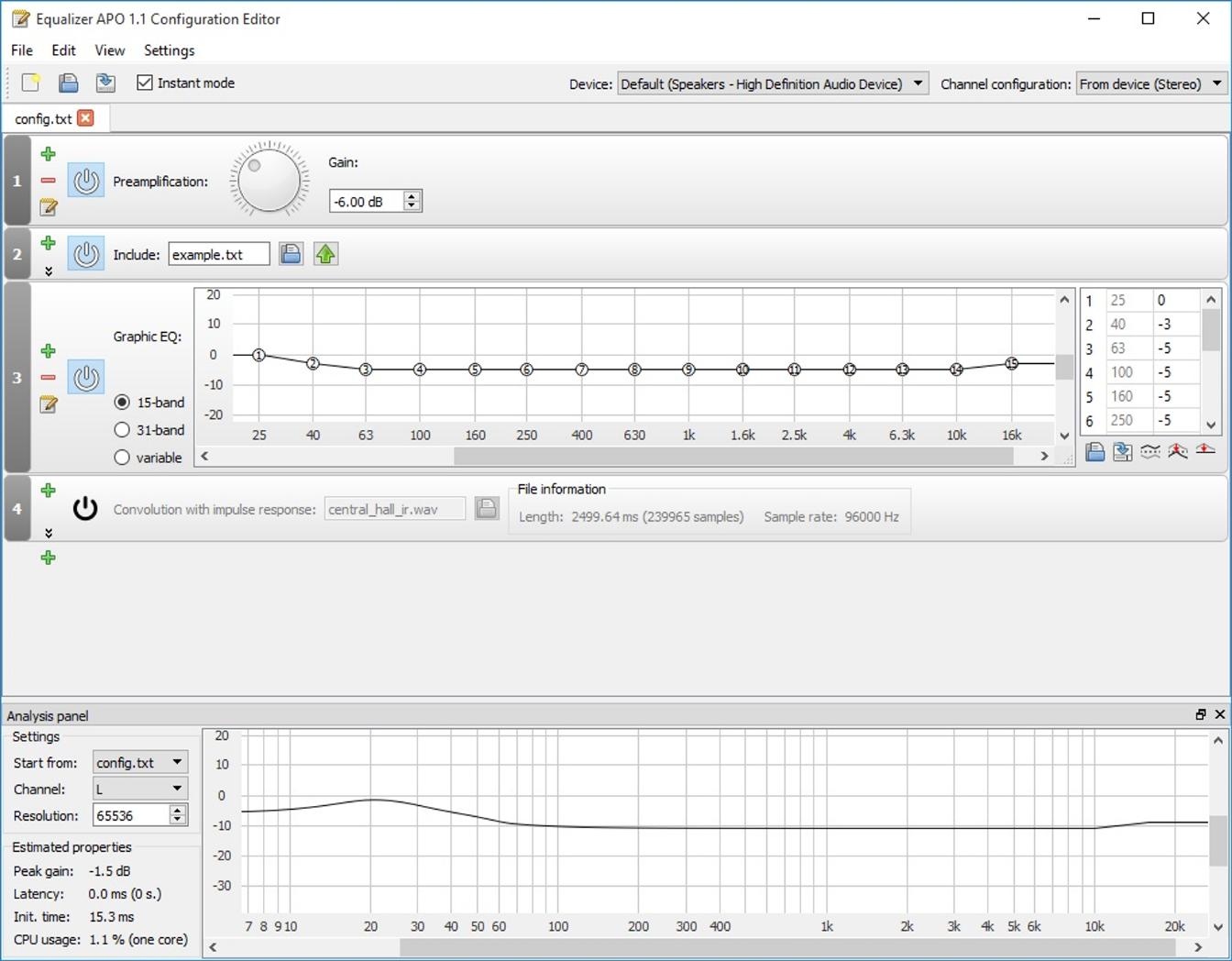 Equalizer APO is one of the top choices of Windows users for audio equalization. This open-source equalizer boasts a rich array of features and is completely free to download. Though it has a minimal UI and looks slightly intricate, it is loaded with various features like multi-channel compatibility, unlimited filter capacity, rapid response time, integrated VST plugin interface, and many more. Once you get used to Equalizer APO, you can use it to enhance the audio output of your Windows to the next level.
Features:
Open source

Unlimited filter capacity

Multi-channel compatibility

Lightweight and low CPU usage

Modular graphics UI

Integration with Voicemeeter

integrated VST plugin support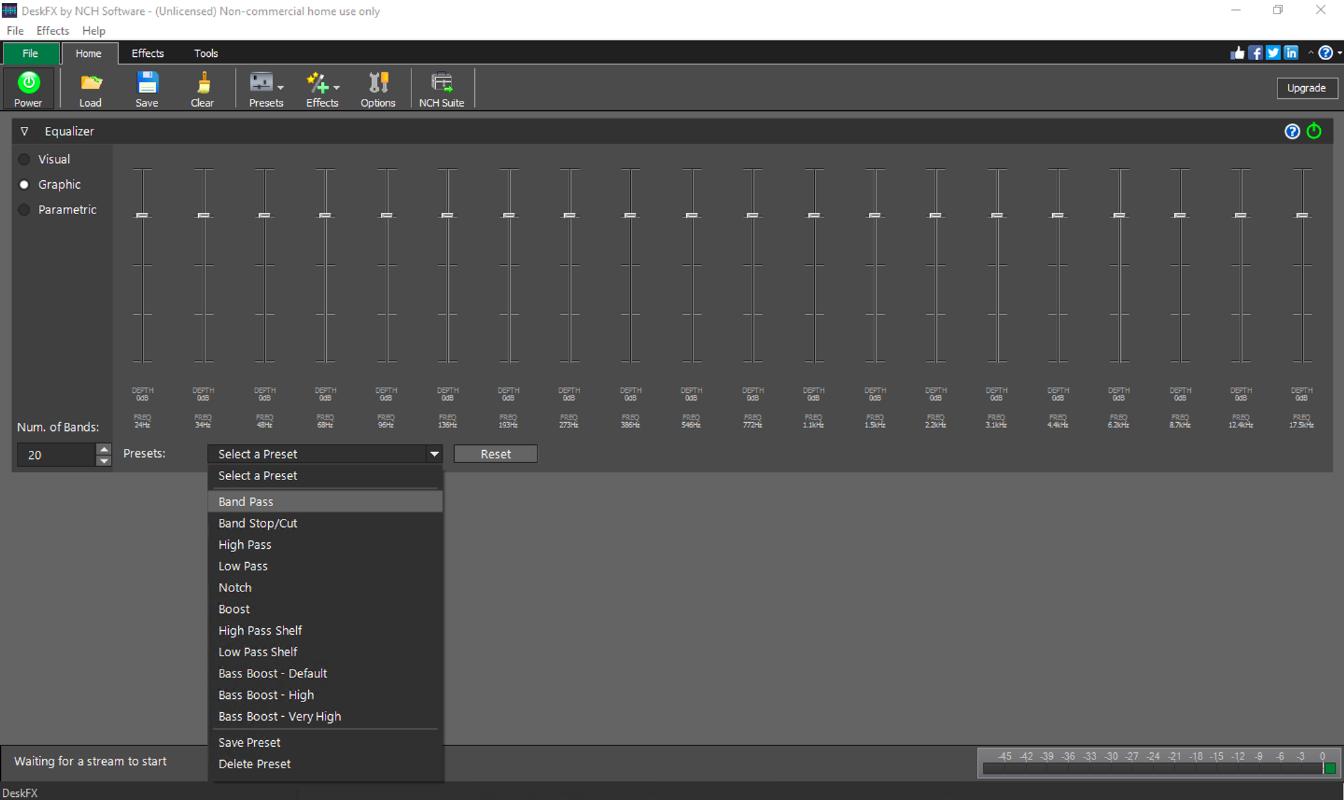 With a simple and easy-to-use user interface, DeskFX stands out to be a remarkable audio equalizer for Windows. The software comes with some great features and audio enhancement settings that modify and apply to your sound output in real-time. Whether you want a deep bass, high vocals, or more trebles you can create your own presets or can choose from over 30 pre-programmed presets. This graphic equalizer is capable of providing you with an immersive sound quality.
Features:
Several audio effects

Bass enhancement

Distortion-free volume boost

User-friendly interface

Over 30 pre-programmed presets

Uses less system resources

Suppress noise with high and low pass filter

Visual, graphic, and parametric equalizer modes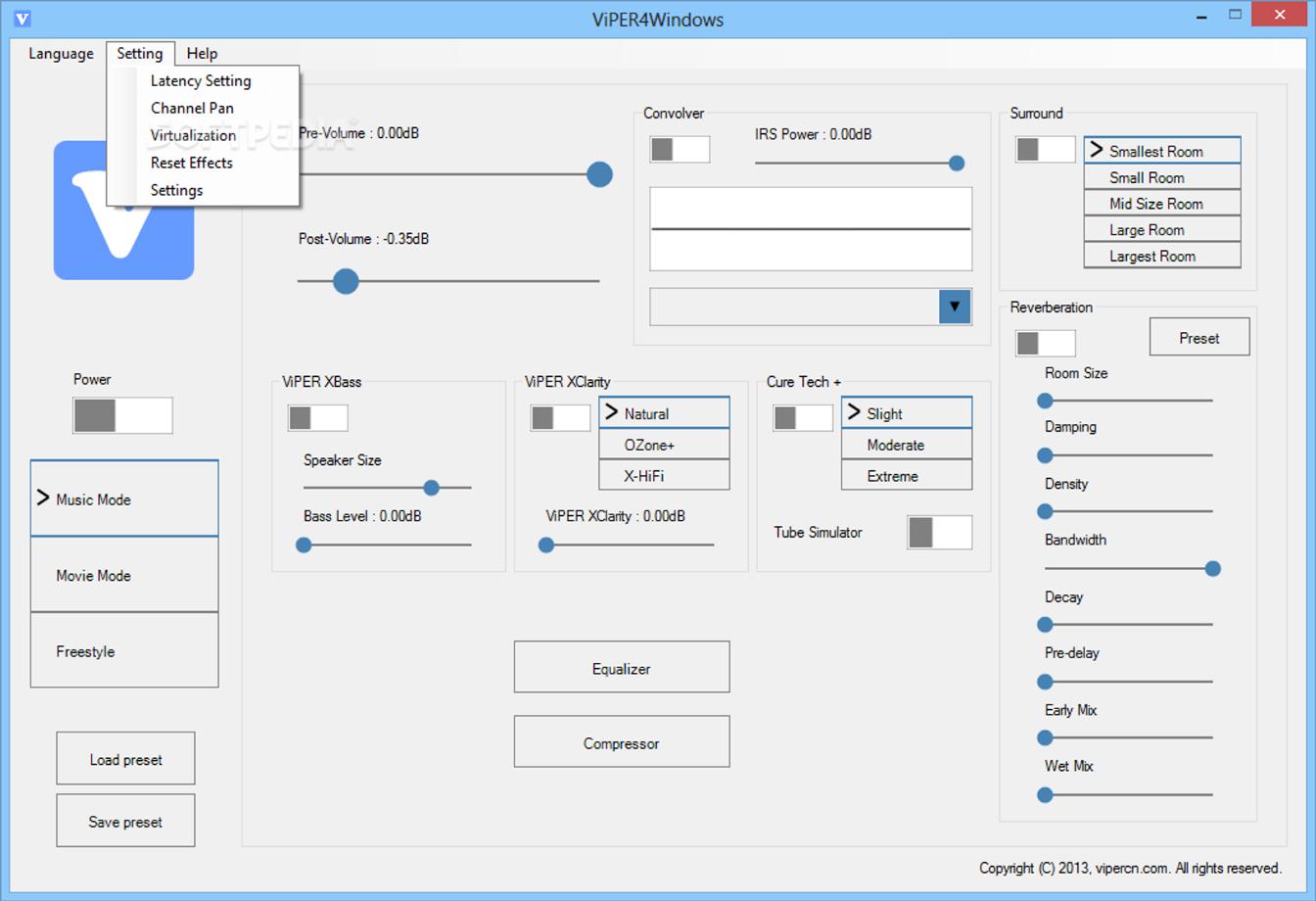 The ViPER app is top-rated among Android users. Like ViPER4Andorid, there is also a Windows version of this powerful audio processing object i.e., ViPER4Windows that allows you to fine-tune your audio output by tweaking some settings. You can get an immersive theatre-like sound experience with ViPER4Windows using equalizer adjustments and advanced audio filters. The app features various sliders that can be used to tweak audio output. It's an open-source tool and is completely free to download.
Features:
Open-source

Several types of presets

Experience surround sound

ViPERBass for bass enhancement

ViPERClarity for crystal clear audio

Manually tweak audio settings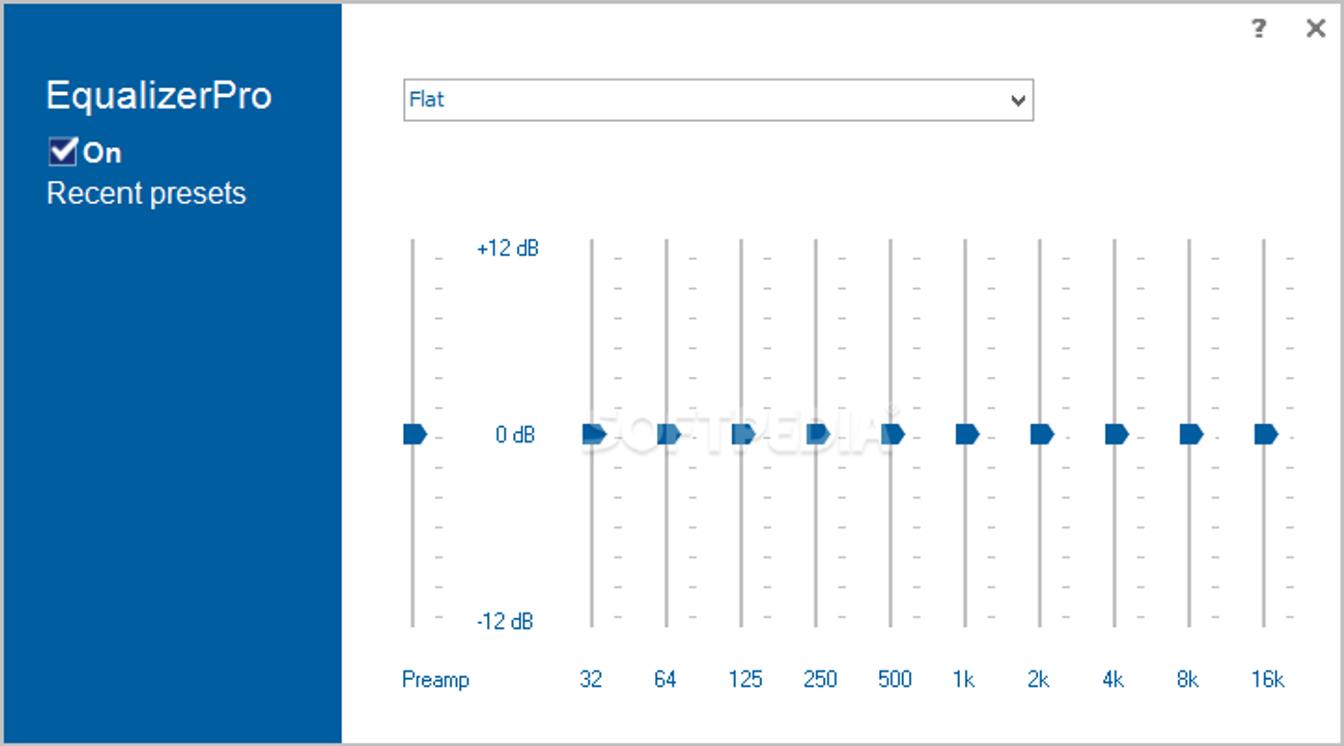 EqualizerPro is a simple yet powerful music equalizer that comes with 10 10-band equalizer-enhanced bass effects. Now enjoy an immersive music experience with EqualizerPro as it will enhance the tone, pitch, bass and treble of your favourite music. EqualizerPro features over 20 pre-programmed presets like Jazz, Vocal Booster, Rock, Acoustic, Dance, etc. giving you a wide range of options to make your song sound better. Not only that, you can create your custom presets and use the preamp volume control to enhance overall audio output.
Features:
Simple user interface

Easy toggle on/off

10 band equalizer

Preamp volume control

Bass boost effect

Over 20 equalizer presets

Create custom presets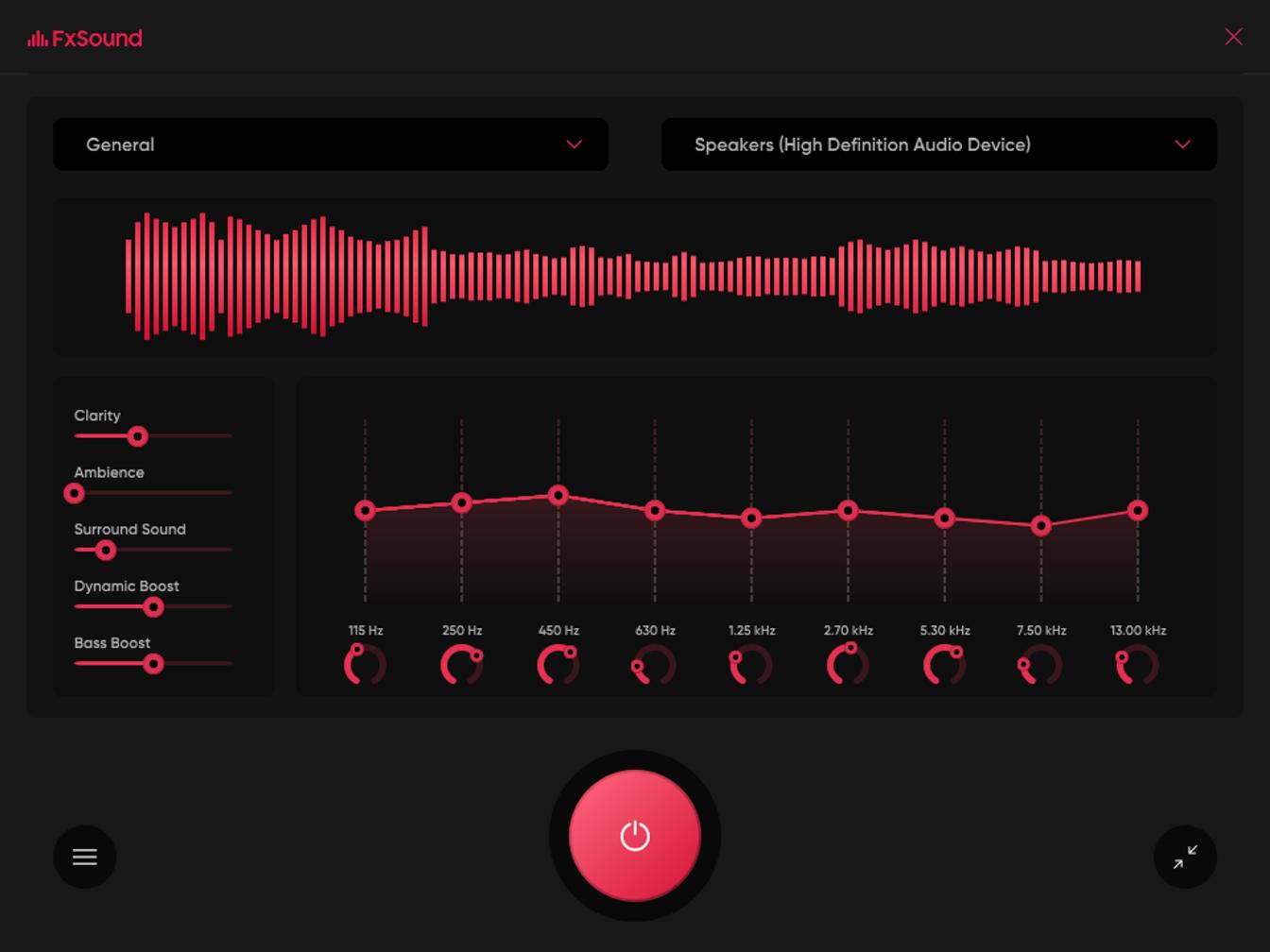 Make your music listening experience more enjoyable with the FxSound app, a free-to-use equalizer software for Windows. The software features everything you need to enhance your system's audio output. It has an audio equalizer with several presets, a clarity enhancer, a bass booster, surround sound, a frequency adjuster, and a well-designed user-friendly UI. You can easily activate FxSound with one click and let it run in the system tray.
Features:
Free to use

Volume booster

Audio equalizer

Several audio presets

Audio visualizer

Bass Booster

Surround sound

Clarity enhancer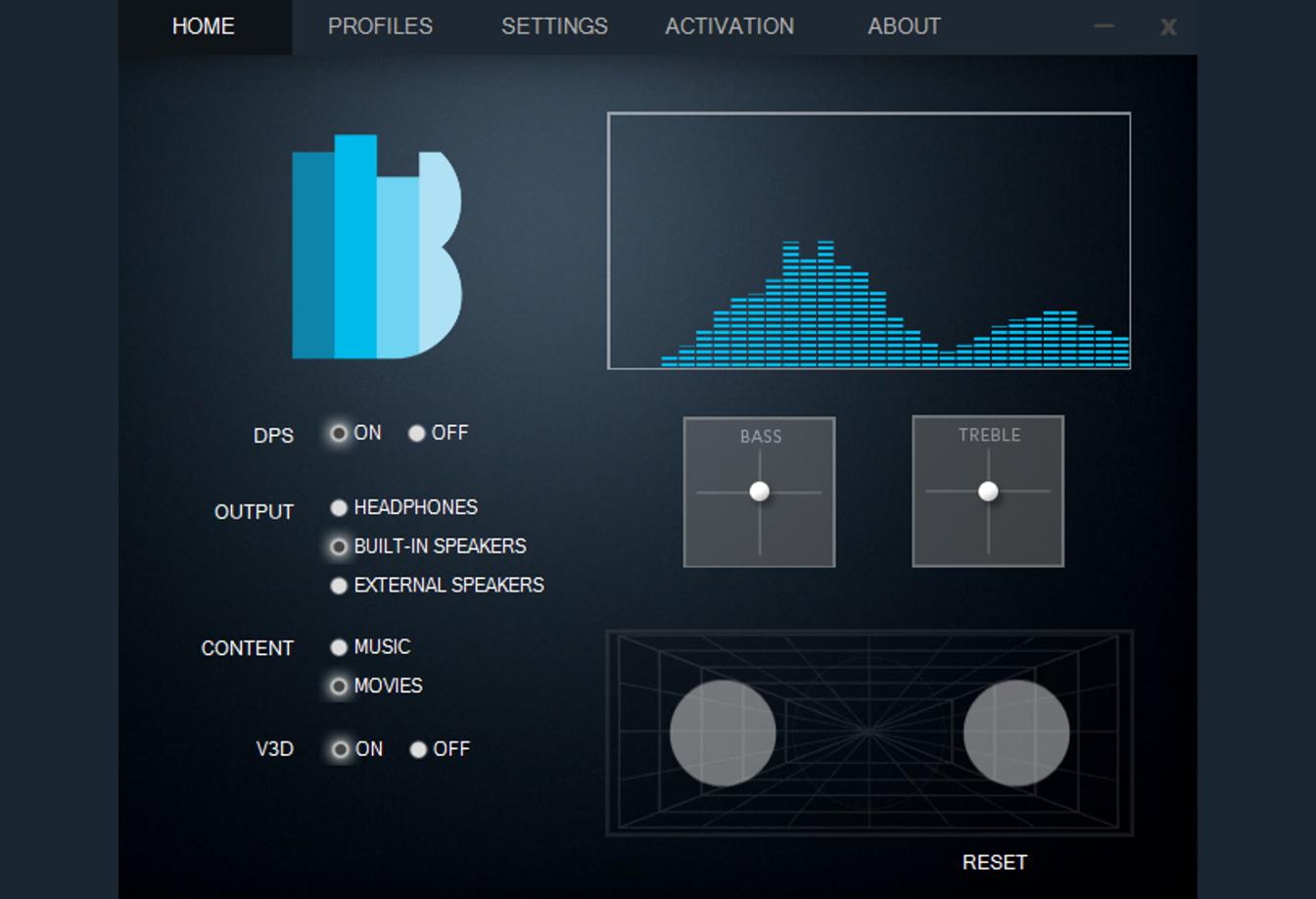 Bongiovi DPS (Digital Power Station) is more than a typical audio equalizer. This innovative audio technology has powerful algorithms to process audio into dynamic and immersive sound quality. Bongiovi DPS technology is used in various fields and products like, automotive, aviation, mobile devices, communication, medicals, laptops, gaming, televisions, etc. The Bongiovi DPS software is a great equalizer for Windows that gives you full control over bass, treble, and virtual 3D sound. It has several audio profiles for different outputs and has an easy-to-use control panel.
Features:
Audio visualizer

Auto adjust volume

Adjustable bass and treble

Adjustable virtual 3D sound

Nicely designed user interface

Easily switch output and content

Numerous audio categories and profiles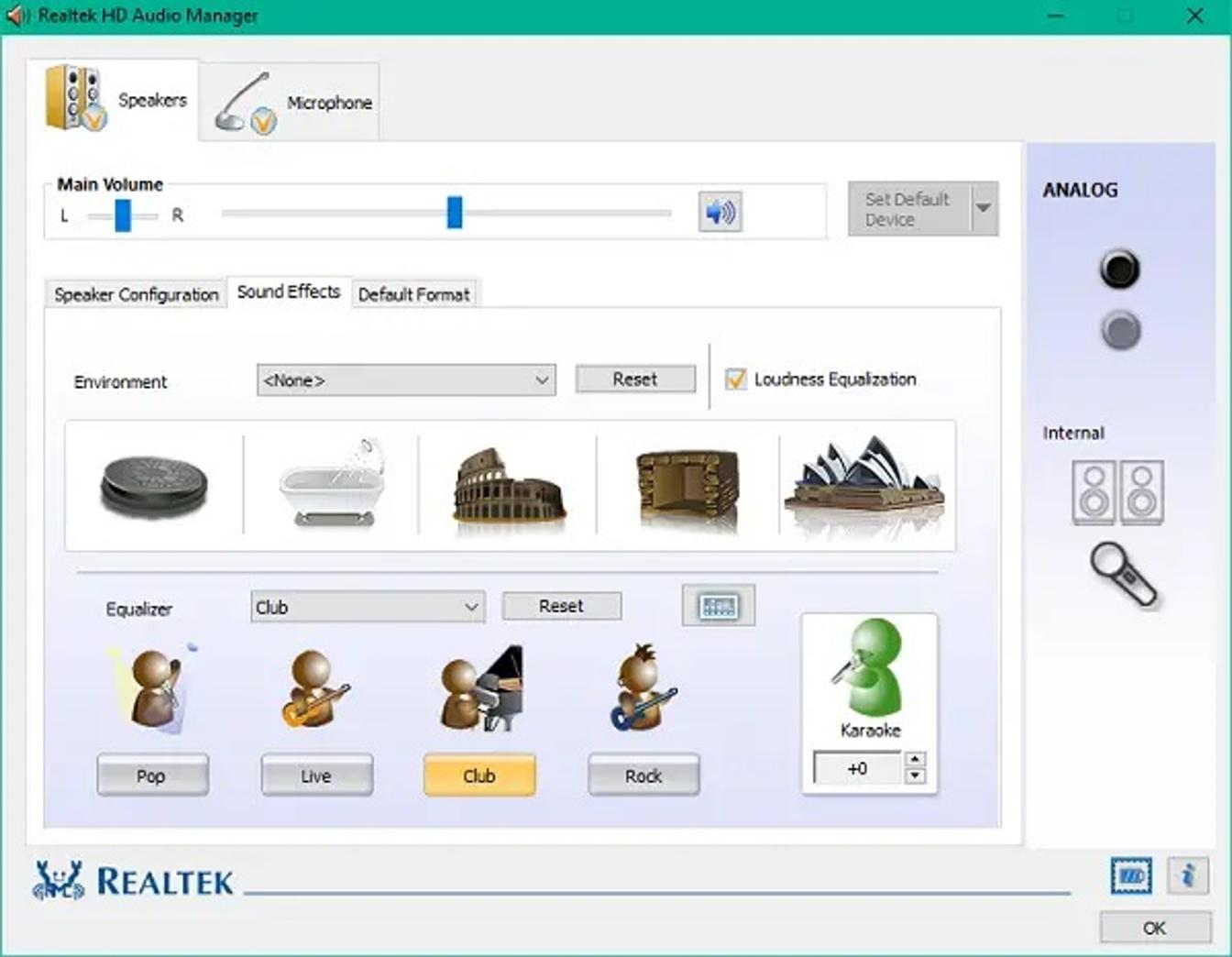 Many of the laptops come with Realtek's sound card that uses Realtek HD Audio Manager as an audio driver. It comes with several sound settings speaker configuration, volume balancer, audio equalizer and other audio effects for spatial sound enhancements. You can also adjust your microphone volume and effects with Realtek HD Audio Manager. It is mostly included with Windows having Realtek's sound card, but you can also support other devices. It's a good tool for casual users to tweak audio settings and achieve desirable sound quality.
Features:
Speaker configuration

Audio jack configuration

Environmental sound effects

Left & right volume balancer

User-friendly interface with icons

Microphone effects and configuration

Audio equalizer with pre-built presets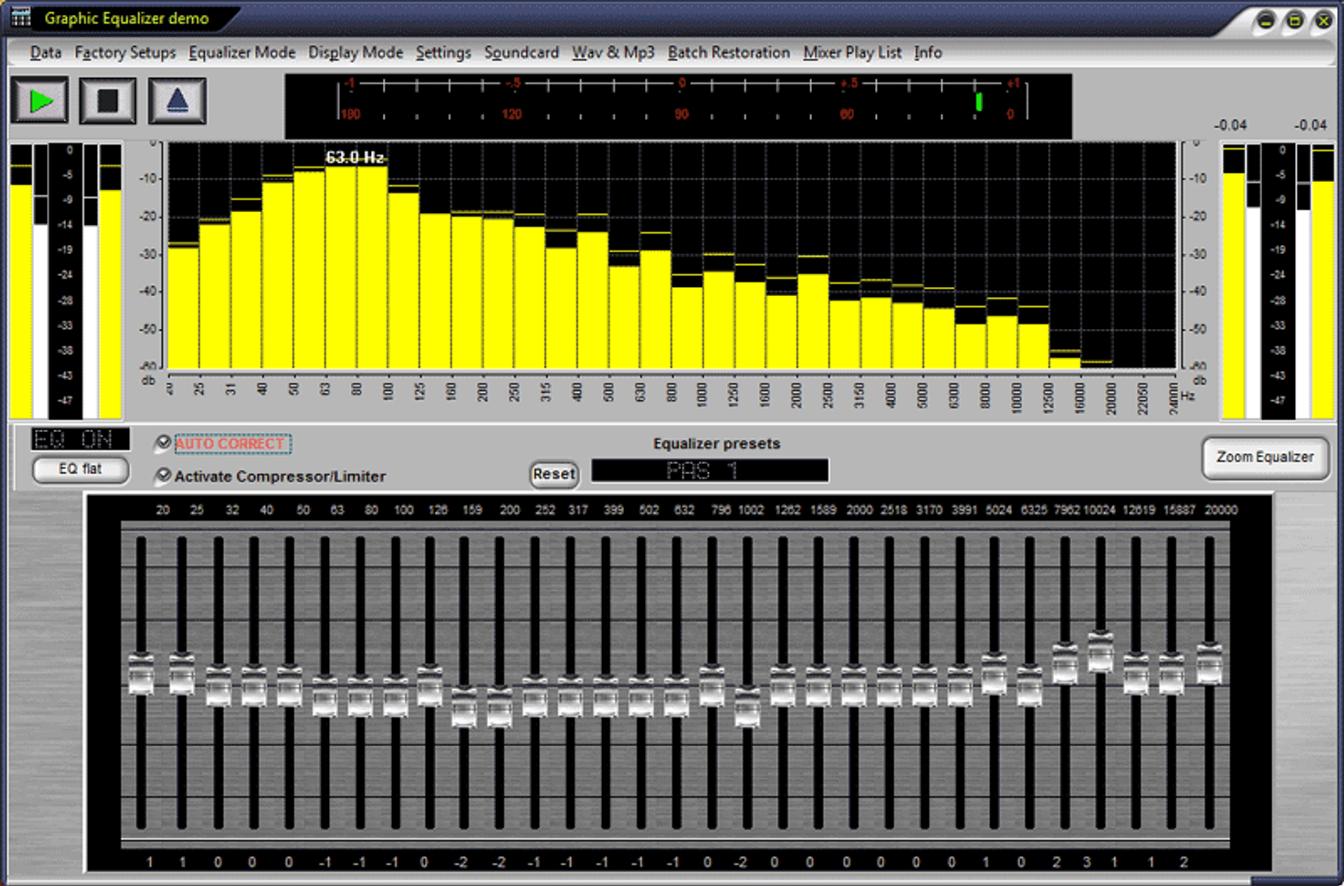 Graphic Equalizer Studio is a comprehensive tool by which you can adjust the different frequencies with the help of the visual spectrum and set the perfect sound balance accordingly. It features a correlation meter that gives you a visual representation of frequencies. The integrated compressor, limiter, enhancer, and prevent distortion. Moreover, Graphic Equalizer Studio has an in-built MP3 player. There are various settings for you to customize in this application. If you've more advanced knowledge of audio, then you can try out this software.
Features:
Correlation meter

Visual audio spectrum

Built-in MP3 player

Different equalizer preset

Programmable frequency section

Different display mode and equalizer mode

Integrated compressor, limiter & enhancer

Automatic band frequency calculation
10. Windows Equalizer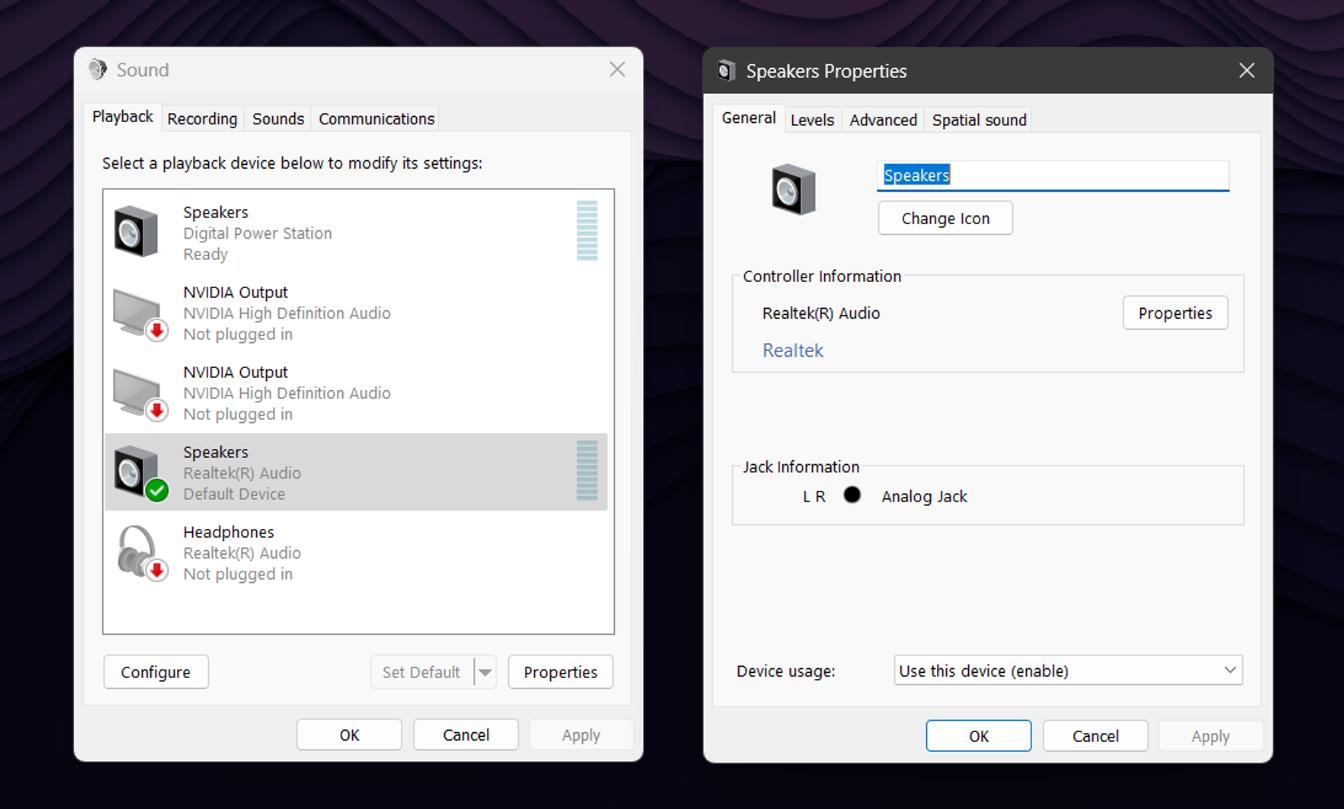 Windows has its own audio equalizer that can be accessed from Sound settings in the control panel or just by typing mmsys.cpl in Windows Run. It's a decent built-in audio equalizer that will improve the overall sound quality of your system. All you have to do is select an output device like headphones or speaker in sound settings and then go to its properties. There you will find enhancement options like choosing different presets and spatial sound.
Features:
Pre-installed in Windows

Different audio presets

Basic sound enhancement

Left-right volume balancer

Selection of spatial sound

Manage different audio device

Switch audio sample rate and bit depth