Online Notepad Editors are a great way of keeping important notes, to-do lists, small notes online. NotePad Editors are also very useful when you have to take a quick note while working on your computer. Some of these editors have advanced features storing notes in your device stage and syncing them across multiple devices so that it is available to you any time and anywhere. Some notepads also let you write codes in them and collaborate with other coders. So, here I have made a list of the best free online notepad editor websites that you should try to save your daily work on your browser.
Related Article: 10 Best Note-Taking Apps for Android and iOS Smartphones | iPhone | iPad
List of 10 Best Free Online Notepad Editor Websites
1. DroidTechKnow's Notepad Editor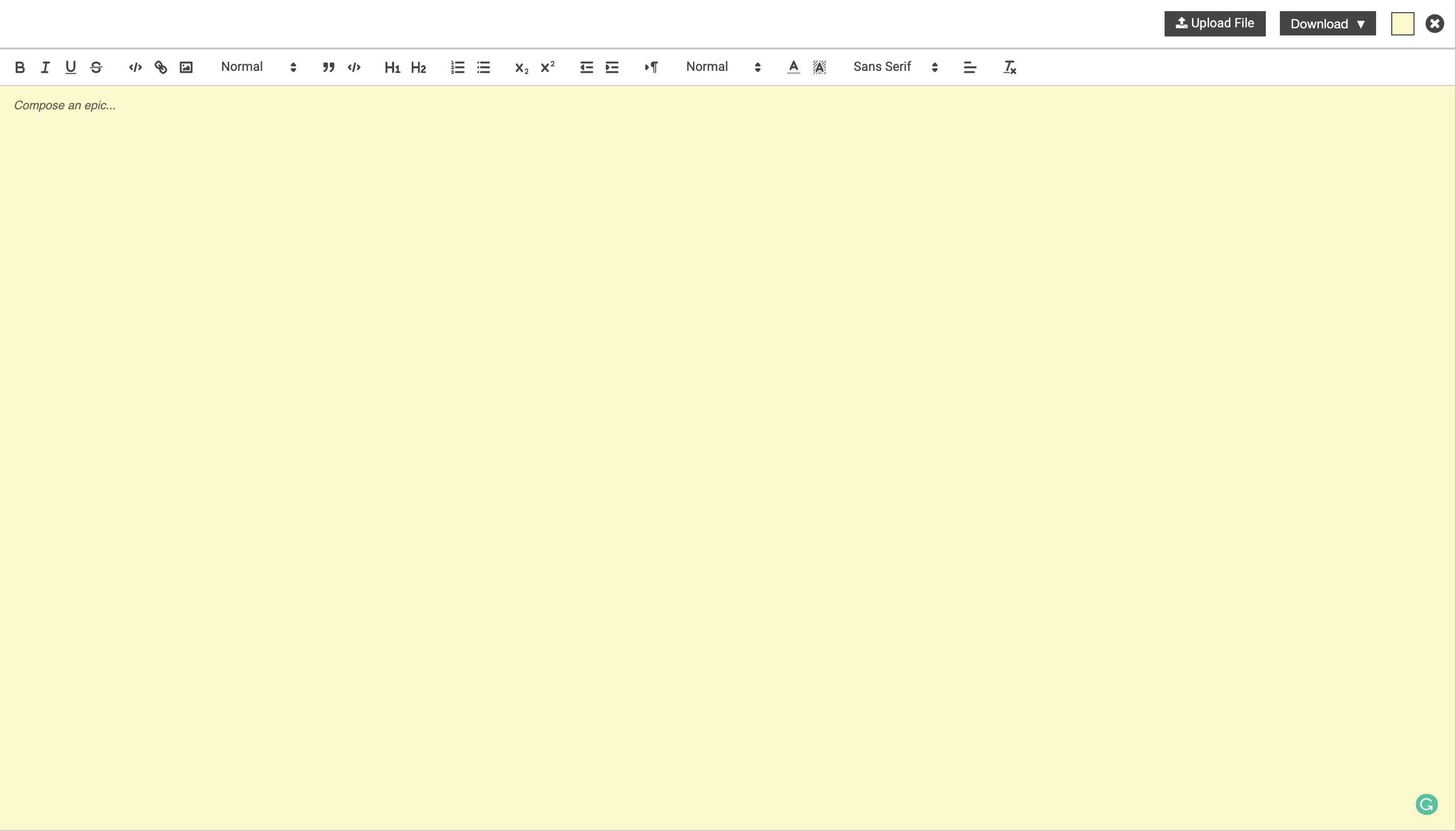 A free notepad editor developed by the DroidTechKnow tech team that comes with lots of features. This free online editor tool allows you to create and edit notes in the web browser and works without a login. The editor autosaves your changes every second and keeps your data safe in the browser. In case your browser crashes or your PC switches off, the saved draft will be restored when you open the notepad editor again.
This best free online notepad editor also supports Grammarly extension that not many free editors do. The editor has a great user interface where you can write, upload or paste contents. You can download files directly from the editor in PDF or DOC format. You can also change the size and style of fonts, make them bold, italic and underline them.
The team developed it purely in JavaScript and use HTML5 local storage API to save your data in the browser. So, next time when you use this editor to make notes you won't have to worry about its storage. It will be stored in your local storage until you manually delete it. The editor saves your changes in the offline mode as well. The developers are taking feature requests to make it better. So if you want an online notepad editor that you can also suggest some features then this is the best free online notepad editor that you can choose.
Features
100% Free Notepad editor with no login.

Support Grammarly extension.

Download your work in PDF and Doc files also you can import the text file as well.

Theme color changing option.

Save your work even if you are not connected to the internet.

Use localStorage HTML5 API to store the data. So there is no risk to steal your data.
Go to DroidTechKnow's Notepad Editor
2. Evernote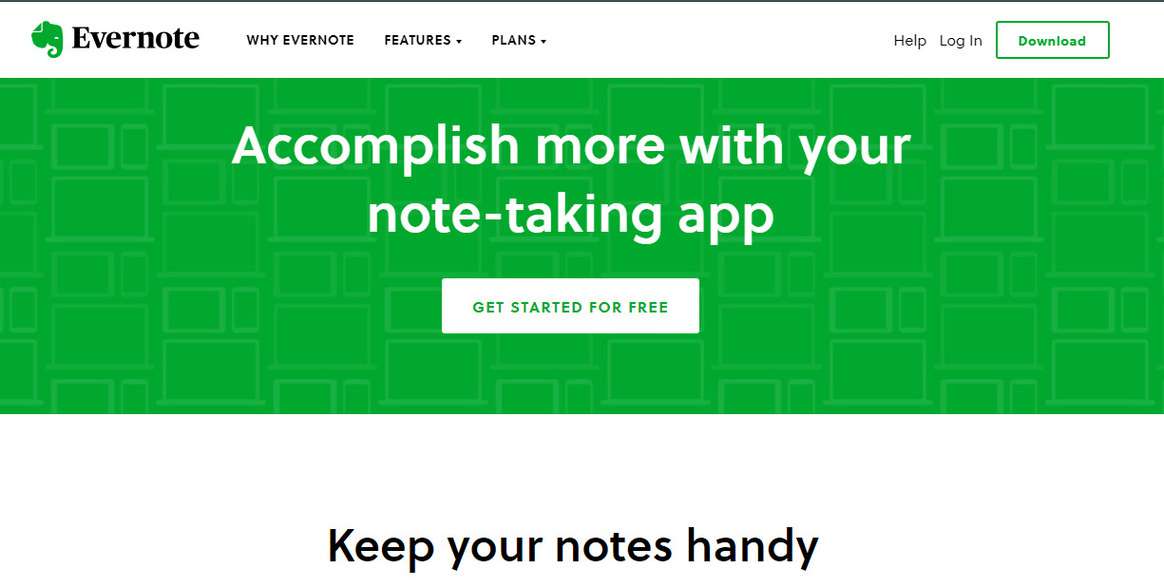 Evernote is the most popular and one of the best free online notepad editors to make your daily notes in your favorite browser. With Evernote, you can keep your life organized and accomplish more with better notes. To start writing, you just need to sign up and click the new note tab. You can add more than just text to your notes like you can add photos, files, to-do lists, audios, scans, PDFs and documents to your notes.
Evernote exhibits some really good features. You can sync your notes across all devices so that you can use them anywhere and anytime. Evernote also has integration with Google Drive, Outlook, Salesforce and Slack to keep its users more productive. Evernote comes with a scanner as well. You can scan important documents, back them up on your devices and go paperless.
Features
Sync notes across all your devices.

Inbuilt integration of lots of apps like Google drive and slack.

Work with no Internet.

Add files, to-do lists, audios, scans, PDFs, and a lot more.
3. Google Keep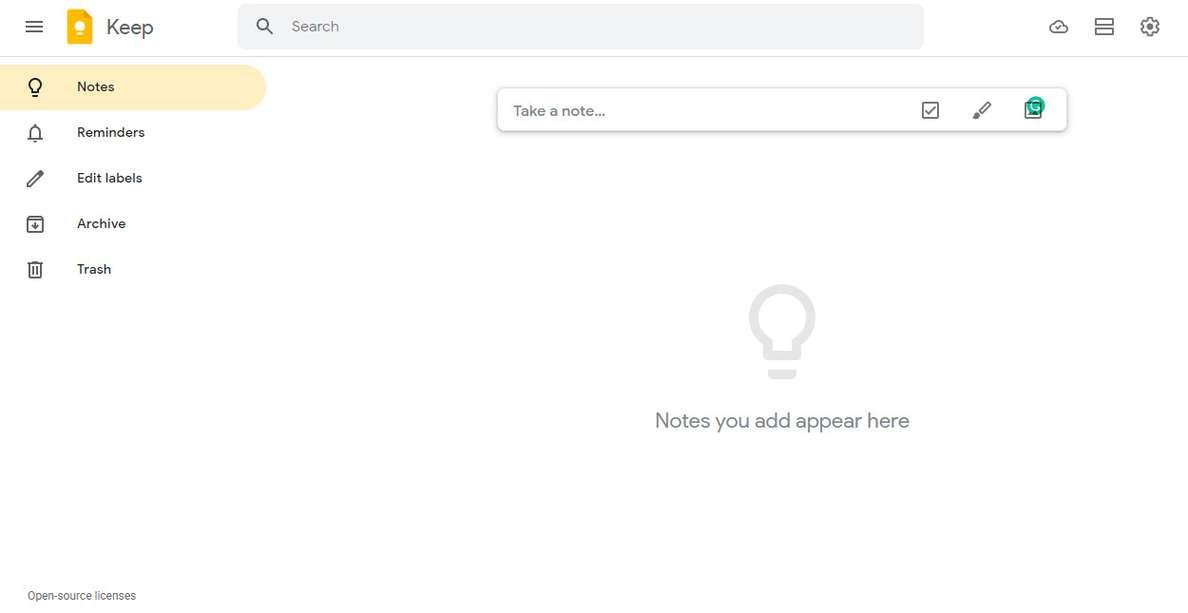 Google Keep is the ultimate best free online notepad editor that has a fun and lively interface and makes note-making a less tedious job. Google Keepcan be accessed on an Android phone and also can be downloaded as a Google extension. Along with adding notes, you can also add photos, audios and list to the Keep. You can also set location-based reminders. For example, you have made a list of groceries and you can set a reminder in Google Keep to remind you to pull out the list when you reach the store.
With Google Keep, you can also share your thoughts and notes with your family and friends. In this app, you can add notes of different colours as well. You can search saved notes based on their colour or other attributes like notes with audios, photos etc. Moreover, Google Keep also syncs your notes across multiple devices so that your important stuff is always with you.
Features
Very easy and simple UI for your notes.

Add photos, audio, and a list.

Set reminders based on your geolocation.

Share your notes with your family and friends directly from the app.

Sync your notes with all the devices.
4. OneNote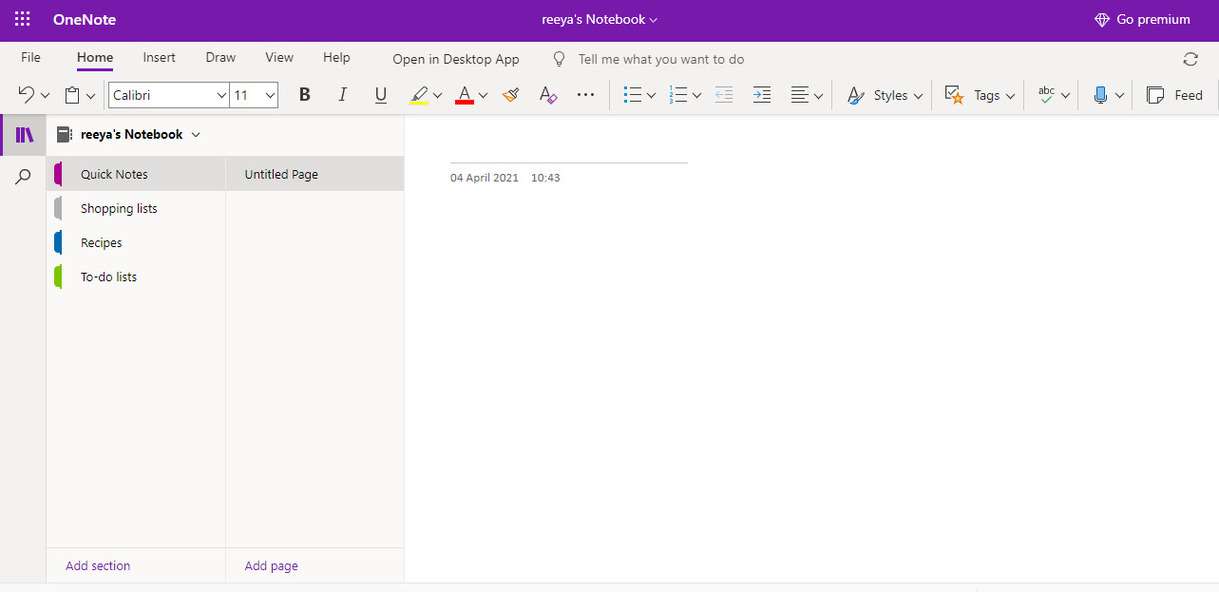 OneNote also called Microsoft OneNote Online is one of Evernote's greatest competitors. To use OneNote, you need to sign in with your Microsoft account. You can create different types of notebooks with OneNote like Work, Personal, School etc. In addition, the online notepad editor will also create sections of shopping lists, to-do lists, recipes, home projects, journals etc. to help you keep your stuff organized.
OneNote has many fantastic features. In OneNote, you can create multiple notes at the same time and even add sub-notes under the main notes. You have the option to change the font style and size, change their colour, underline them and even strikethrough them. Moreover, you can insert photos, audios, tables, symbols, links and emojis in your notes to make them more detailed. OneNote saved your notes automatically and you can also print and share them with your friends.
Features
Add photos, symbols, links, and emojis to make it more detailed and beautiful.

Automatically saved your notes.

Share your work with your friends and family on go.
5. ToolQi's Online Notepad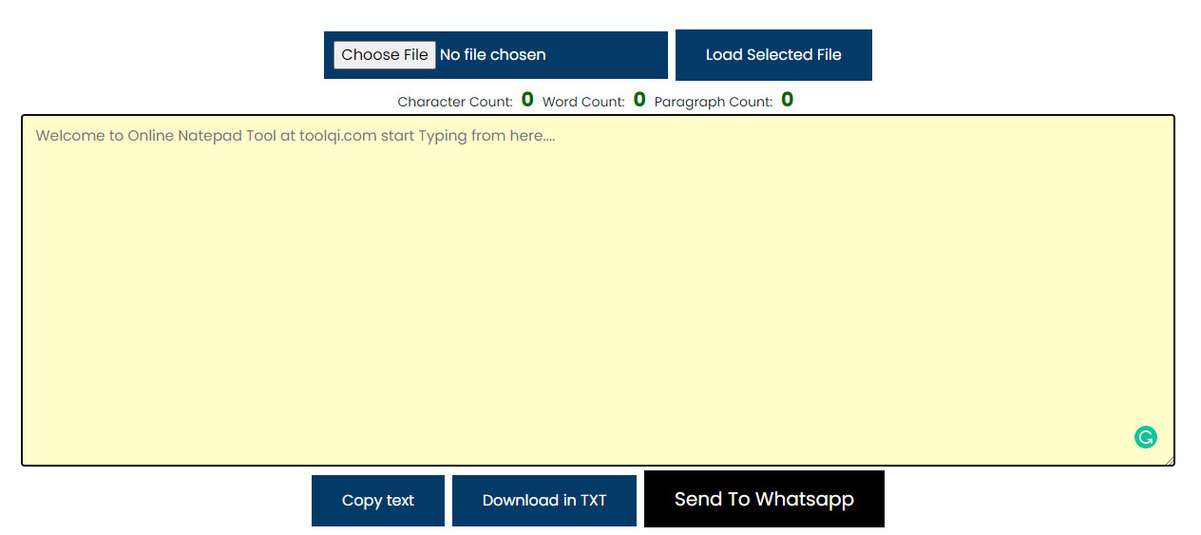 ToolQi's Online Notepad editor is a cloud-based free online notepad where you can write or edit your notes and memos. One of the features that makes it the best free online notepad editor is its ability to copy, share or download notes just by a click. It is not only a word counter notepad but also counts the number of characters and paragraphs as well. In the recent update, they have added the ability to open previously downloaded .txt files for the purpose of editing.
It is a notepad with no login or signup required. It has an easy to understand user interface with a big text box. There's no limit to the length of your note. You can write as much as you want and save them as .txt files on your computer for further use.
Features
Notepad with no login.

Import text file and edit it. You can also download your notes with just a single click.

Uses browser localStorage to store your data.

Having lots of features like an automatic Character Counter, and Paragraph Counter,Word Counter.
6. Rapidtables Notepad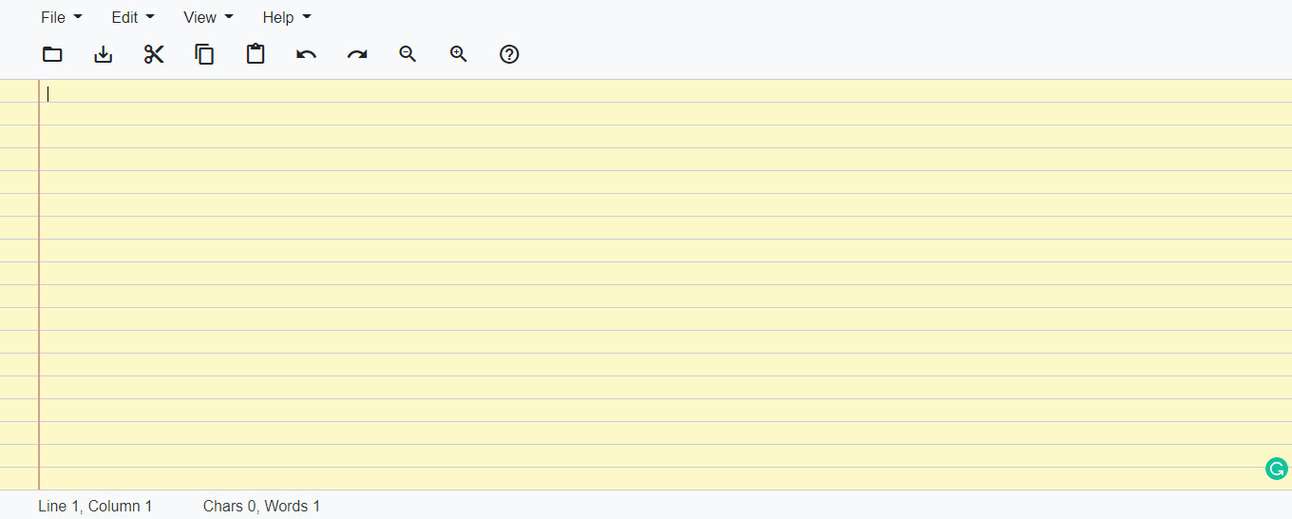 Rapidtables Notepad is a simpler note creator tool that has some really simple features and is very easy to use. It has a big text area where you can start writing right away. They have simple features like Cut, Copy, Paste, Undo, Redo, Delete and Select All.
You do not need an account to sign in and therefore, there's no feature to save your notes online. However, you can save your note on the PC in .txt format only. In order to make modifications, you can open saved notes, make modifications and save it again. You can zoom in and zoom out on your notes as well. There is a print option that lets users print notes directly from the online notepad editor. Although there are not many advanced features, the free online notepad editor does a decent job and deserves a place in this list of best free online notepad editor websites.
Features
A simple notepad editor with minimal features.

Simple User interface.

Comes with features like a Word counter, line counter, character counter.

Autosave your changes.

Import and export your work in the text file.
7. ZippyJot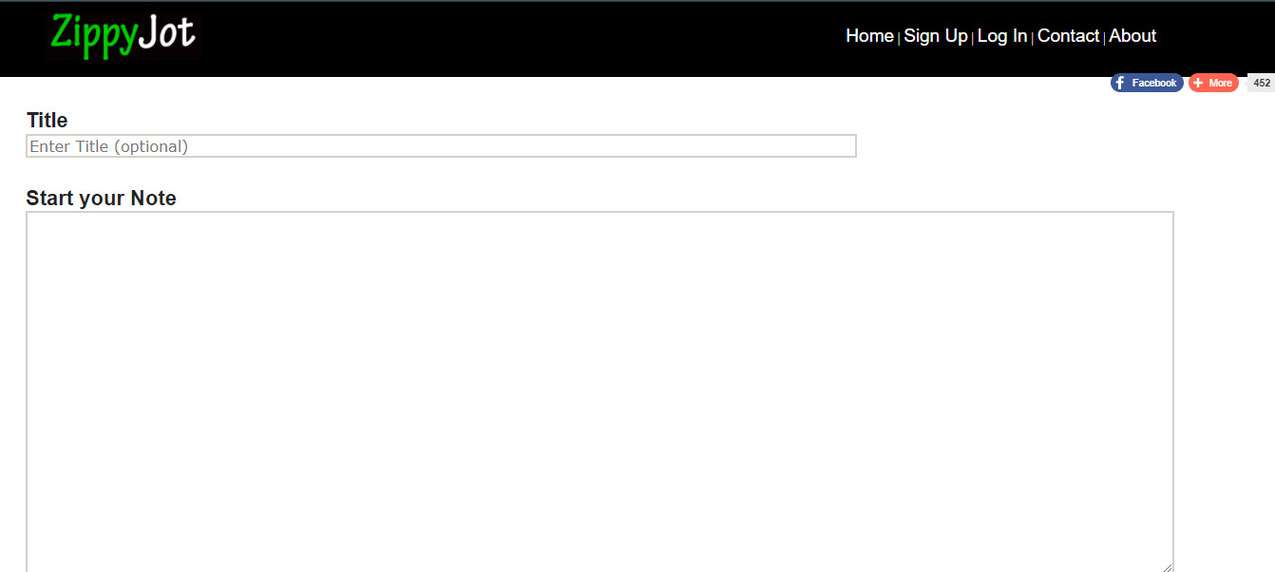 ZippyJot is a free online notepad editor that is simple in style but sophisticated in its performance. It is a notepad with no login requirements however, the sign-in option remains. With this online notepad editor, you can create, store, edit or delete a note. Moreover, the web application autosaves your notes even without you signing in. The notes are backed into accessible files and you can retrieve them whenever you need them. You can sort those notes on the basis of their creation and their names. There is a search bar as well where you can search saved notes. Moreover, it is a cloud-based alternative to your laptop's basic notepad editor website.
8. StackEdit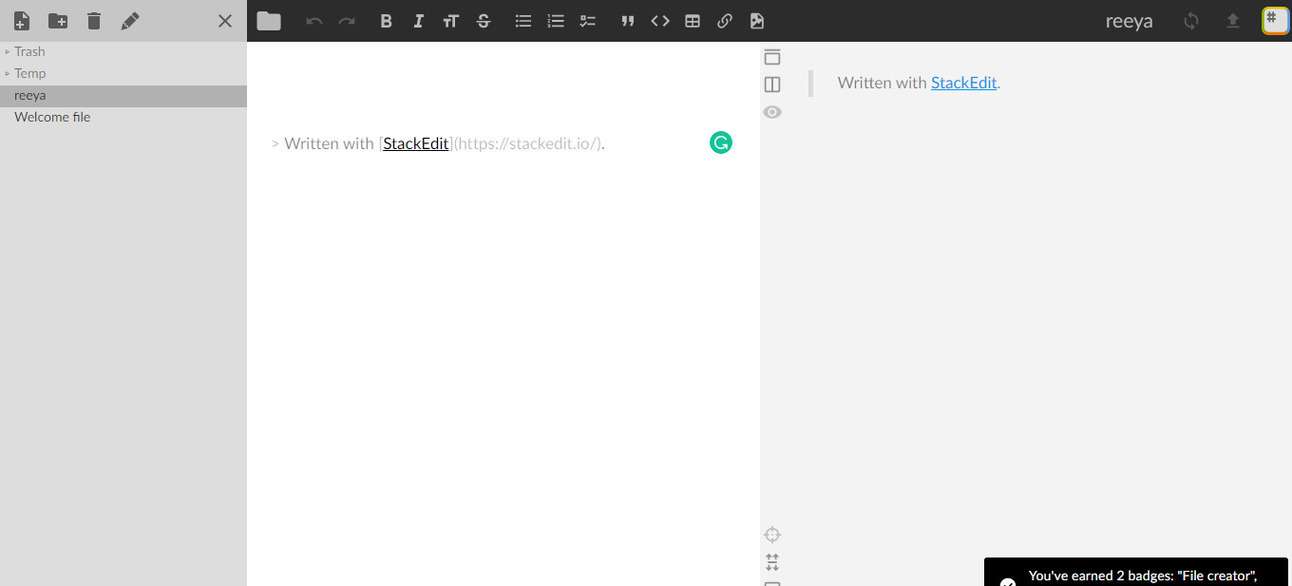 StackEdit is an in-browser markdown editor that provides very handy formatting buttons and shortcuts. With this editor, you can write online programming codes and well plain notes. With this editor, you can make text bold or italic and can crossover as well. You can add quotations and tables as well.
StackEdit's Scroll Sync feature accurately binds the scrollbars of the editor panel and the preview panel to ensure that you always keep an eye on the output while writing. Moreover, you can also sync your files with Google Drive, Dropbox and GitHub. It can also publish them as a blog post to Blogger, WordPress and Zendesk. You can also write offline with StackEdit just like any other desktop application.
9. Collabedit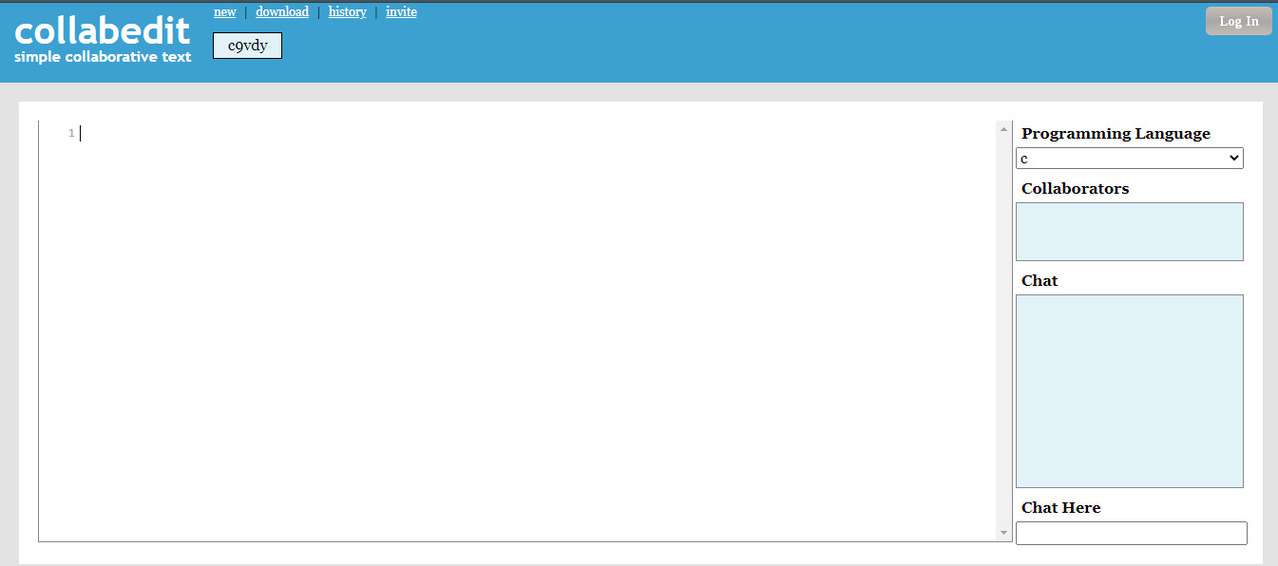 Collabedit is one of the few free online notepad editors that supports not only plain texts but also programming languages like C++, C##, Python, Java, and HTML. As the name suggests, Collabedit lets people collaborate in real-time. You can invite people to your team and work alongside them. What makes this free online notepad editor unique is its chat feature where you can text your teammates on the online platform itself.
Collbedit is useful for Technical Phone Interviews, Collaborative Coding, and Teaching as well. It also highlights syntax for programming languages. Moreover, you can download the notes and search for them through the history menu.
10. Draft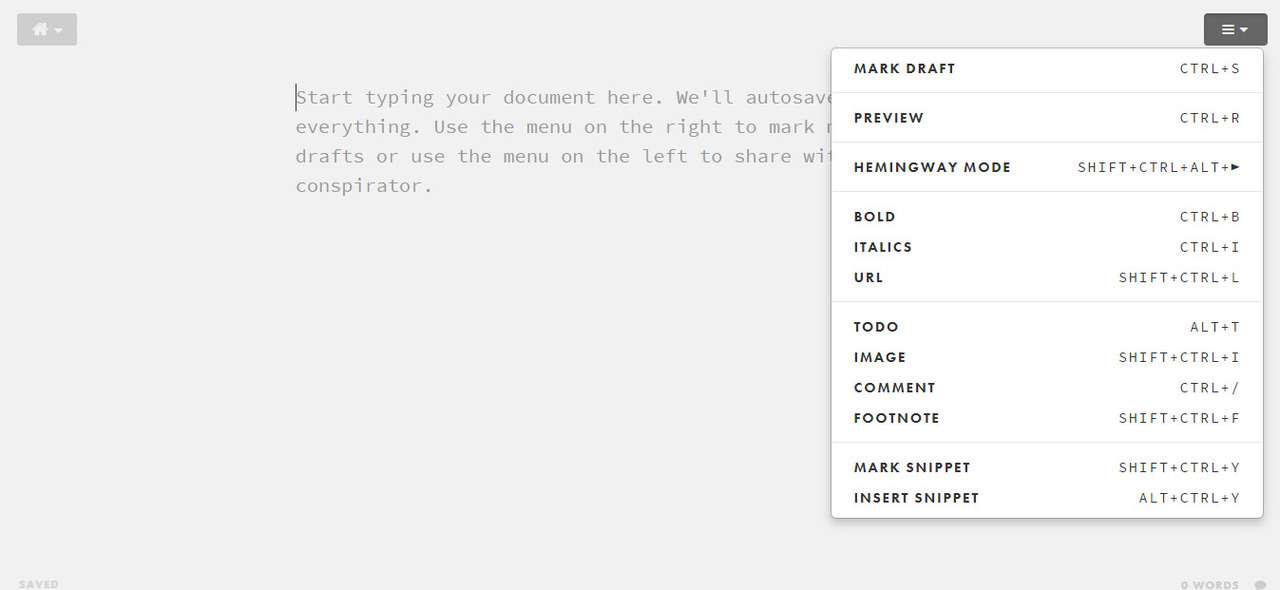 Draft is another online editor that lets you open and edits notes. With Draft, you can write notes more concisely and clearly. You can import documents from cloud services like Dropbox, Evernote, Box, Google Drive and do long-form of writing. Edit your document, and your document is automatically synced back to your cloud account where you imported the document from.
Draft documents can be easily published to WordPress, Tumblr, Svbtle, Blogger, Twitter, LinkedIn, Basecamp and even Mailchimp from inside Draft. Draft has a Google Chrome Extension as well from where you can write on any webpage.