Google Photos is widely used for backing up memories so that you can go through them again and again. Using Google Photos has always been easy, and it feels very convenient. However, with the advent of the new year, many things will change. The storage limit will feel low with our memories' daily increase, aka Photos. No matter what, our photos will increase, but the storage provided by Google Photos will be static until and unless you would like to buy extra storage for your photos.
Now that Google has announced that there will be modifications regarding Google Photos. Sadly, there won't be unlimited storage for Google Photos as from June 2021, only 15GB of storage space will be allowed for free. Beyond that buying, the storage plans will be a must.
Related Article: 10 Best Grammarly Alternatives You Should Try For Error Free Writing
Thanks to Google Photos Alternatives, now backing up photos won't be that expensive. However, it would be wrong to say that Google Photos alternatives would be free, but there will be a slight difference in the pricing plan. Additionally, if people become more aware of the Google Photos alternative, we might get better plans from Google to become the best among its competitors. With that, here are the 5 best Google Photos Alternatives to use in 2021, carefully curated for you.
List of 5 Best Google Photos Alternatives
1. Amazon Photos
Amazon Prime is very popular among us as we love to watch our favorite web series and love to enjoy the benefits of being a member of Amazon Prime while shopping. Thanks to Amazon, these are not the only benefits one gets after being an Amazon Prime member. Amazon Photos is being indicated here because Amazon Photos will provide unlimited storage as long as the membership is held. According to Indian Plans, Amazon Prime costs Rs 999/year and Rs 99/month. This sounds like the best alternative to Google Photos because you get unlimited storage for your photos and get access to Amazon Music and festive deals while shopping through Amazon. There is no need to worry if you do not have a membership plan; you can always backup up to 5GB for free.
Additionally, it is effortless to upload files to Amazon Photos as there are very convenient ways to do so. You can upload photos through the desktop app, web app, or Android or iOS mobile app. Overall the Amazon Photos is the best alternative to Google Photos.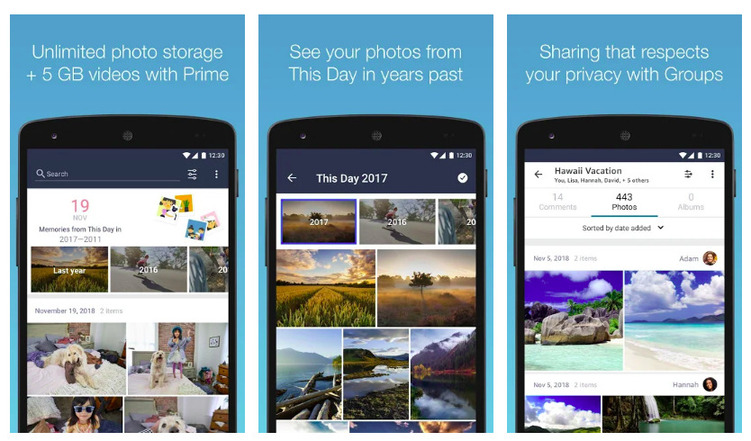 Pros
Prime membership members get unlimited cloud storage.

You can also enjoy the additional benefits of using Prime Video and Music.

Once purchased, up to 5 members can share membership.
Cons
Non-prime members get storage space of only up to 5GB.


2. Sync.com
If you are too particular with privacy and worried that the storage provider might snoop through your data, there could not be a better option other than Sync.com. It is known among the most secured cloud storage providers due to its Zero-knowledge encryption. Your data will be safe from being stolen. It is available for Android and iOS, where you can backup your photos manually or automatically as per your settings. Sync.com is the best alternative to Google Photos that keep your photos private and safe.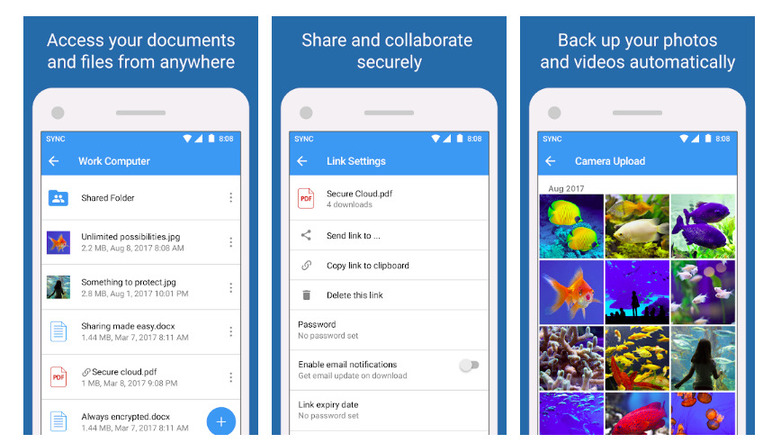 Pros
5GB storage is free.

It features Zero-knowledge encryption.
Cons
The free plan allows storage only up to 5GB.

Lacks monthly payments.


3. Flickr
Flicker is best for professional photographers who can store their amazing photos and come together to flaunt their images with their own kind. Using Flickr as one of the best Googe Photos alternatives will be a perfect place to organize the photos and videos. Currently, Flickr provides storage for 1000 photos and videos for free. If you are looking forward to owning unlimited space, you can choose to subscribe to these three plans:
Monthly Pro plan for$6.99 per month.

Three-Month Pro Plan for$18.99 every three months.

Annual Pro Plan for$59.99 billed annually.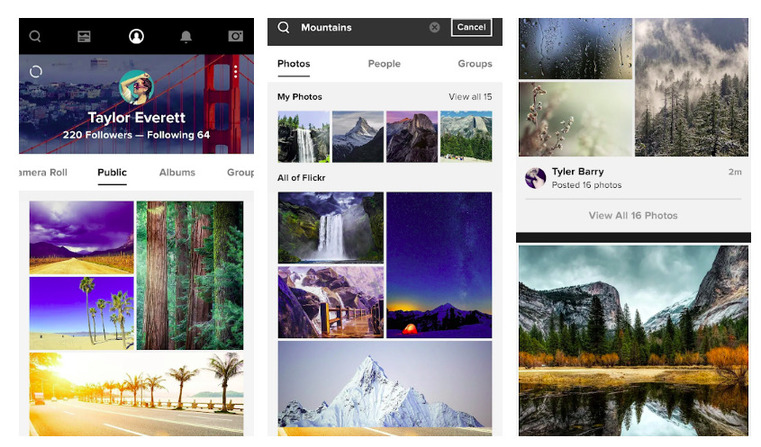 Pros
You can share your work with different photographers from all over the world.

It is straightforward to use.
Cons
Storage for 1000 photos for free is shallow compared to other platforms.

The limitation for videos is only 1GB, and that too only 3 min videos can be stored.

To remove ads, you will have to upgrade to the pro version


4. Piwigo
Once all of your images are safely uploaded to your storage, it becomes difficult to find one at the time of requirement. To overcome this hurdle, all you have to do is start using Piwigo. It not only keeps your important photos safe but also allows you to add tags and sort them accordingly. This sounds a great deal if you are looking for the best Google Photos alternatives as you can also create albums and create a whole album tree.
Additionally, you can also showcase your photos as Piwigo offers many templates and plugins to customize your photos' representation.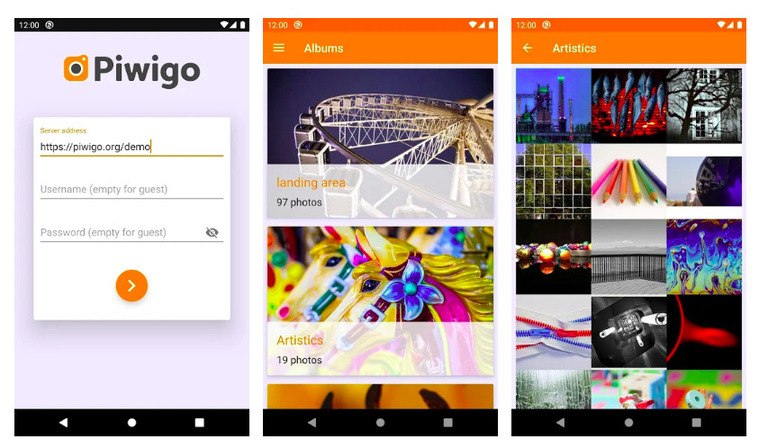 Pros
You can upload photos from various apps like Lightroom, Shotwell, etc.

It runs on open-source software, so you can host it yourself if you are a tech geek.

It is safe and free to use.
Cons
It is self-hosted software, so updating it becomes a bit tricky for non-technical users.


5. Piktures
Piktures is one of the best Googe Photos Alternatives as it has an easy user interface. You do not have to put in the additional effort to organize the photos according to date and location automatically. Moreover, you can also view your photos in the calendar view to count the images you have clicked on a particular day or month. The app is free to use, but there is also a premium version for those who like to have multiple cloud accounts.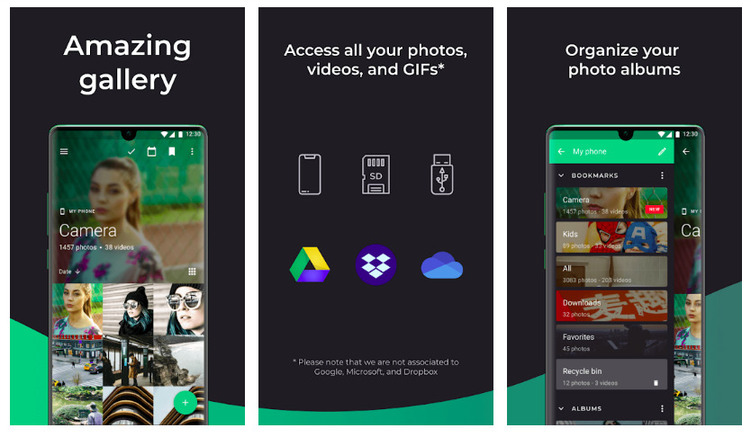 Pros
It acts as a secret space to hide your private photos.

You can also access photos stored on USB-drive.

The app allows its users to share photos without using mobile data.
Cons
The app is available only for Android users.

A few lags are experienced while using the app.