Typing is a very crucial part of daily to daily smartphone usage. Along with being critical, it is common too. You can't think of a person owning a smartphone and not typing anything. That would be ridiculous imagining. Since the keyboard is used for typing and a stock keyboard sometimes lacks the specific feature we want in our keyboard. But with the availability of tons of keyboard apps in the market, it becomes difficult to choose the best keyboard apps for android.
As our sole duty is to help our readers, we have done a great deal of research and made it easier for you to decide which keyboard to choose by decreasing the choice to 5. We have listed the 5 best keyboard apps for Android devices.
Related Article: 8 Best Voice Translator Apps for Android
List of 5 Best Android Keyboard apps
1. Swiftkey
Swiftkey has been a favorite keyboard out of all Android keyboard apps. It is widely used due to its ability to learn your typing style and pattern very quickly. The app keeps on learning and adapting to match your style of typing, including your nicknames, emoji, and slang. It also provides a prediction, which ultimately saves you from errors and saves time as you don't have to type the full word. Moreover, you also get swipe to type feature, which allows you to type smoothly with grace. The keyboard not only comes with built-in emoji but also gif inbuilt search and stickers.
The SwiftKey keyboard also has a collection tab where you can easily access saved stickers. Plus, it even allows you to create your sticker. You can even select the language for typing according to your preference. As if these features were not enough, you can also resize the keyboard according to your choice. You are thus making it one of the best keyboard apps for Android.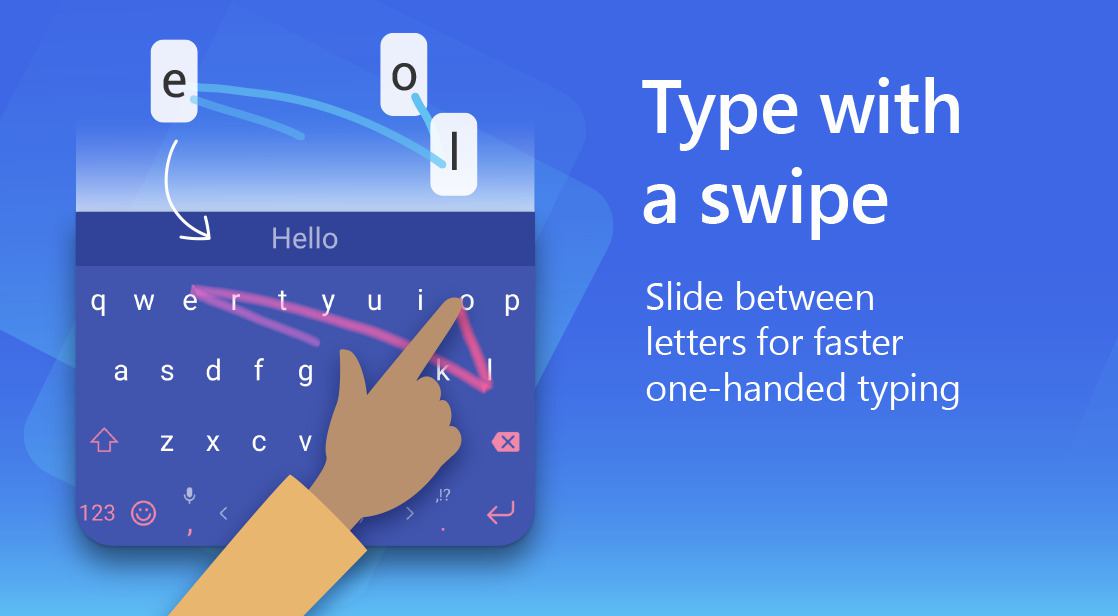 Pros
The App saves your time as it predicts the sentence you will be going to write.

The keyboard comes with a built-in emoji keyboard.

You get hundreds of beautiful themes to choose from and get a custom keyboard according to your choice as well.

The keyboard supports more than 400 languages.

It comes with an adaptive theme automatically set with the piece of your device that is dark or light.
Cons
The recent update is not user friendly as it used to be before.

Sometimes the keyboard fails you with prediction.

2. Google Keyboard
If you are looking for a fast and straightforward keyboard, then the Google keyboard is one of the best keyboard apps for Android. It is more rapid with predictions and also provides easy access to gifs and stickers. And guess what, it also contains Disney stickers. You also get a dictionary linked with a google account. Thus making it easy to use in any device you want to use. You have to download the app and log in to google account liked with the keyboard.
Moreover, you can even make your gif on Google keyboard.
The GBoard supports multiple languages, and the best part is you don't have to select the preferred language manually. It will help you by suggesting the enabled language. The keyboard comes with inbuilt google translation, thus allowing you to translate while typing. Google does not stop here with such incredible features; the keyboard also supports gesture control.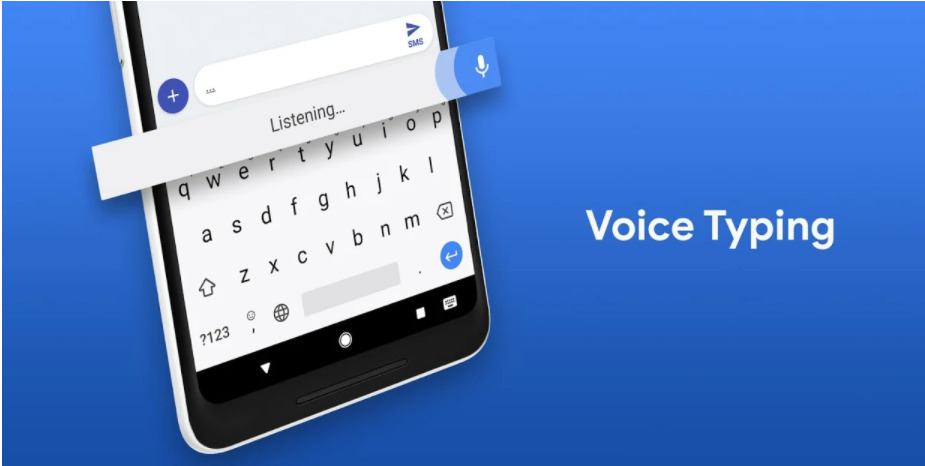 Pros
It is free to use

The keyboard is faster and responsive compared to other android keyboard apps.

The keyboard does not interrupt your typing with annoying ads.

It makes your typing faster with a glide typing feature where you only have to slide fingers on the keyboard to type.

Gboard even features voice typing.
Cons
Google's keyboard does not have diverse themes to choose from.

Gboard needs to update the autocorrect feature as it still has some problems.

3. Fleksy
GIF keyboard is one of the core features of this keyboard. Fleksy is the best keyboard apps for Android for messy typers. The text correction is a little aggressive here. However, the keyboard is neat with the add-ons it provides. The keyboard also gives you an emoji suggestion and a firework add-on. The fireworks add on decorates the keyboard with fireworks whenever typing. With the latest update, the Fleksy Keyboard comes with Flesky AI, which recommends the newest emoji. You can even create a custom keyboard using this app.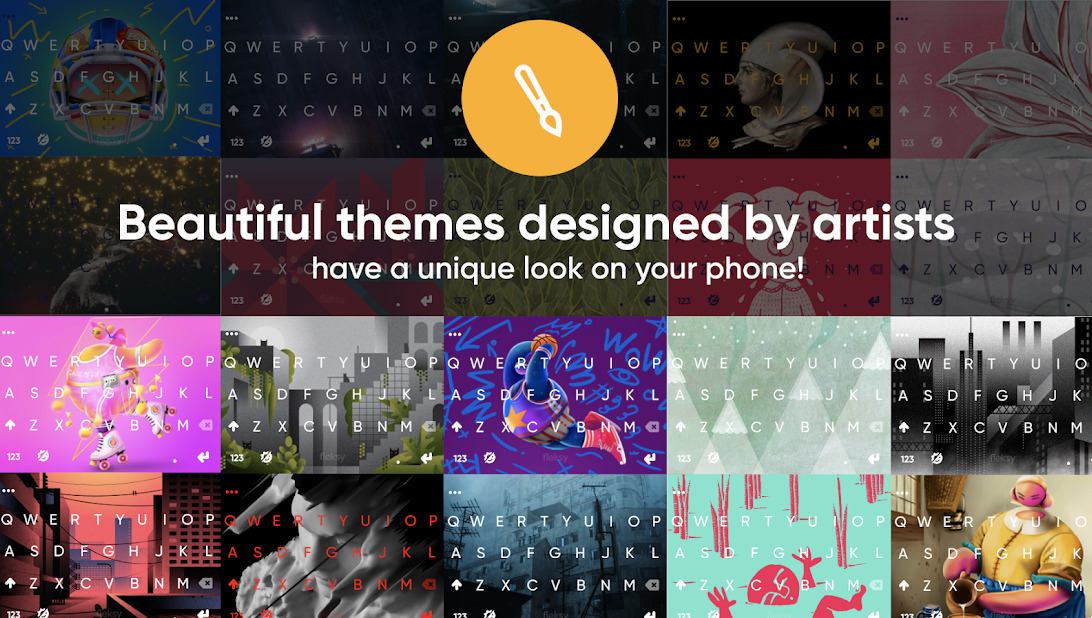 Pros
The keyboard is simple, with a minimal look.

You can resize the keyboard according to your preference.

It even supports voice to text input.

Being a private keyboard, Fleksy does not track you.
Cons
The keyboard doesn't provide a sync feature.

The keyboard comes with apps and add-ons, which makes the typing experience slow.

4. Chrooma
Chrooma is one of the best keyboard apps for android with minimal features. Speaking of features, the best part of the app is that the keyboard's color is adaptive to the app you use. For example, if you are using Twitter, it turns blue; if using Spotify, it turns green, and so on. The app even features night mode, which will darken the keyboard as the day darkens, or you can keep the night mode on all day long. You can even choose specific emoji themes, font styles, and, ultimately, the overall theme if you don't want to use the automatic theme based on the app you are using.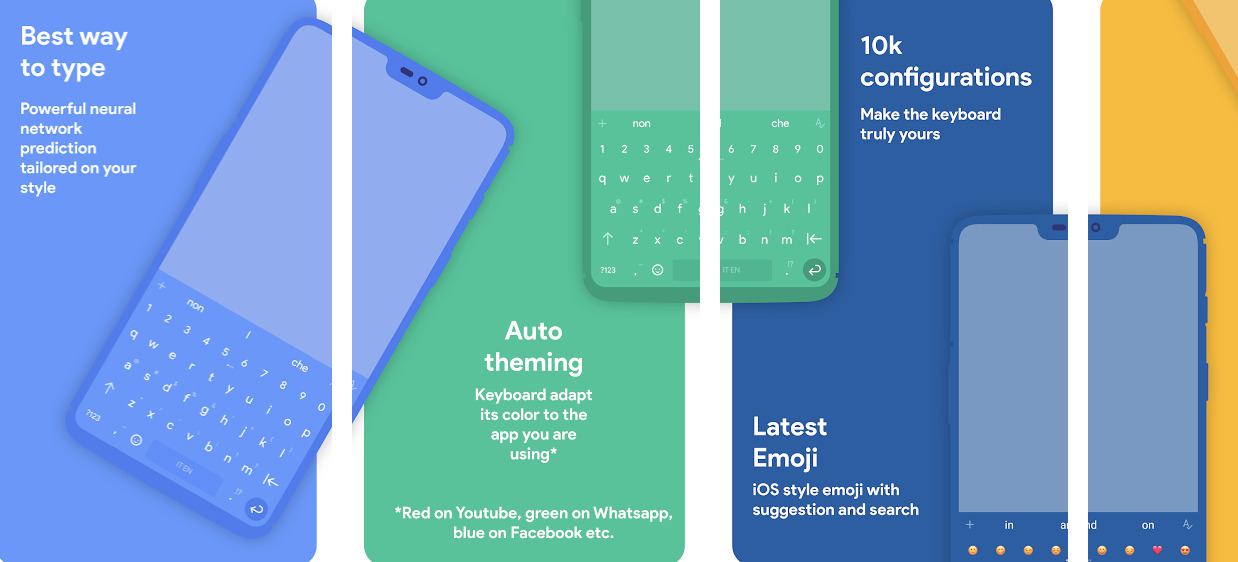 Pros
The keyboard comes with an excellent swipe feature to control the text you typed. For example, you can swipe left to delete the words.

It supports multiple languages.

You can also activate one hand mode to type with your just one thumb and split layout for a bigger screen as well.

Chrooma app even allows its users to set a timer to activate night mode.
Cons
Rate me button often pops, which makes the typing experience annoying.

To access synchronization, you will have to pay$9.99, unlike other keyboards like Gboard, in which you get this feature for free.

5. Grammarly keyboard
Write error-free with the Grammarly keyboard app on Android. This Android keyboard app makes sure that your grammar, as well as spelling, is accurate. With recent updates, it also features swipe typing, a common feature available on every keyboard. Grammarly keyboard had to do this to be in the race. But the features don't end here. The predictive suggestions are also quite alluring. In addition to this, you even get to know your mistake while typing. Grammarly keyboard lets you know where you went wrong. You can trust Grammarly if you have issues with grammar. The best part of using this keyboard is you can improve your grammar skills just by casually typing.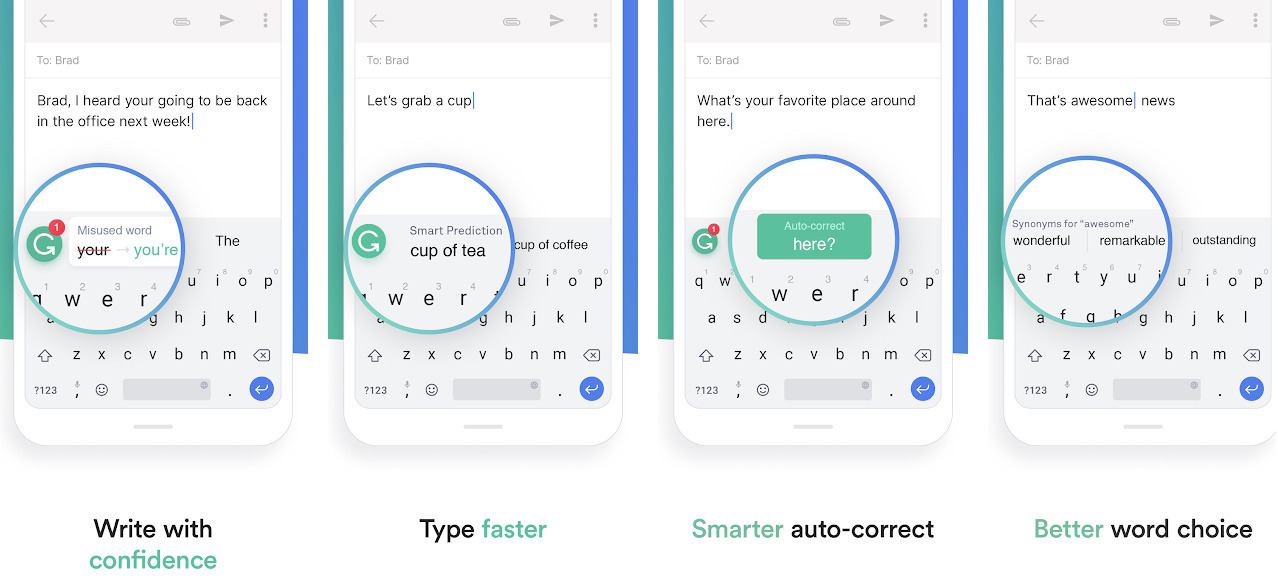 Pros
The keyboard provides suggestions if your grammar goes wrong.

It aids you with clear and persuasive writing.

The app is convinient and fast.

You can customize the settings such as personal dictionary and languages.
Cons
It detects small problems such as missing commas, which can be easily ignored in informal text.

The keyboard is a bit slower compared to other apps.