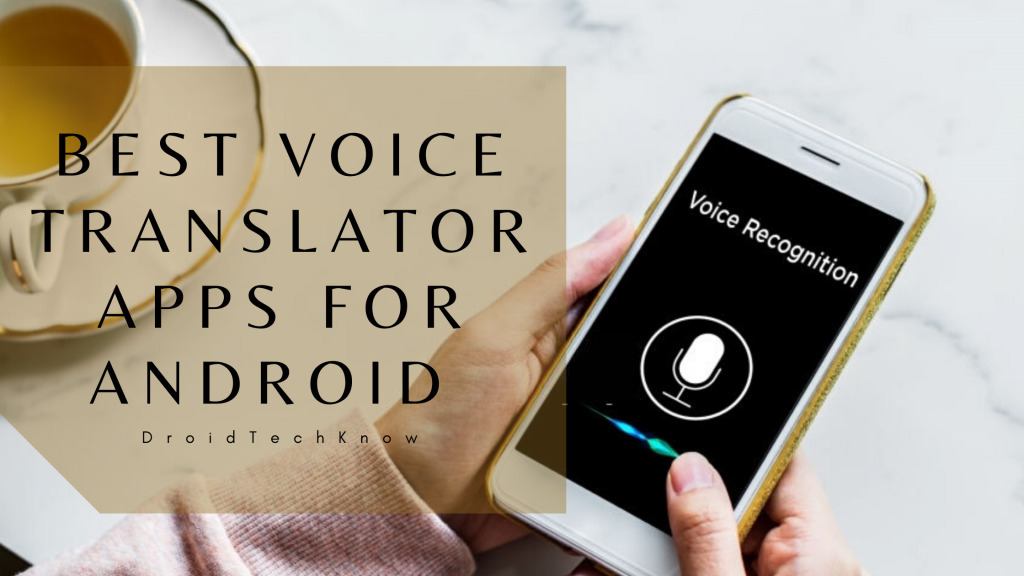 The voice-control, voice-assistant revolution has majorly affected how we used to previously translate texts or communicate. Taking that in mind we have combined a list of 8 best voice translator apps for android users.
Voice Translator apps are a necessity nowadays, either just to help to learn a new language or for when you are travelling abroad. From French to Russian to Korean our list has free voice translators android applications for a vast variety of languages.
These translator apps are very easy to use and give instant replies and results and make learning new languages wat more fun and interactive.
Related Article: Top 5 Translation Apps for Android
List of Top 8 Voice Translator Apps for Android Phone
iTranslate
iTranslate can be used for both voice translation and dictionary app. The most complaints with voice transaction-based applications are that sometimes it misinterprets words of different dialects and tones. But iTranlsate can easily switch between different dialects translations. You can also choose between male or female voice translations, and share and bookmark it.
Available here.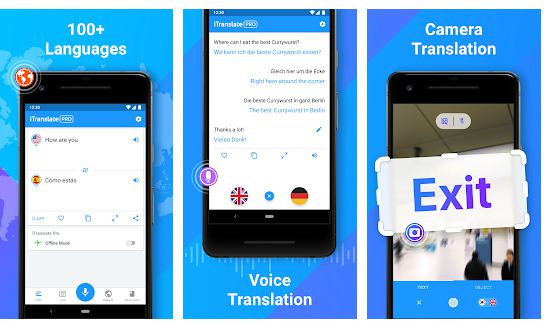 Google Translate
One of the most popular free voice translators and a reason. Not only it supports a wide variety of languages, but it also has various unique features, that set it apart from its competitors and voice translator apps. It can translate texts through camera apart from text-based translation and voice translations and even works offline.
Available here.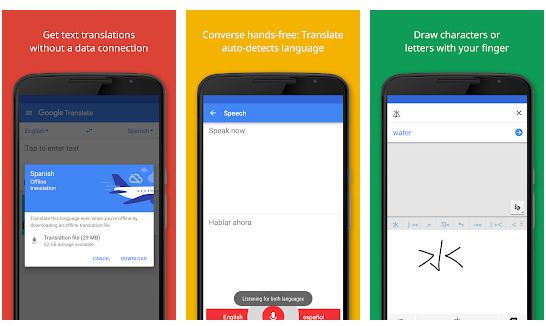 Microsoft Translator
Another popular and free voice translator app that is compatible with Windows, iOs, and all Android devices. With over 60 languages it works both offline and online and can translate texts from both pics and screenshots. It also offers transliterations /pronunciation guides for some languages.
Also Read: Top 10 Best Photo Gallery Apps In Android
Available here.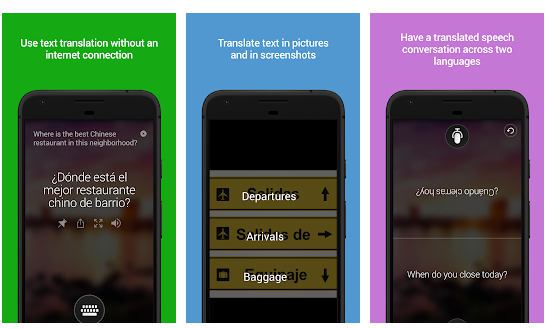 Papago
Naver's Papago a popular Korean voice free voice translator app is also a must check out on our list. It supports Korean, English, Japanese, Chinese (Simplified/Traditional), Spanish, French, Vietnamese, Thai, Indonesian, Russian, German, and Italian. It offers text, voice, image, and handwriting translation both offline and offline.
Available here.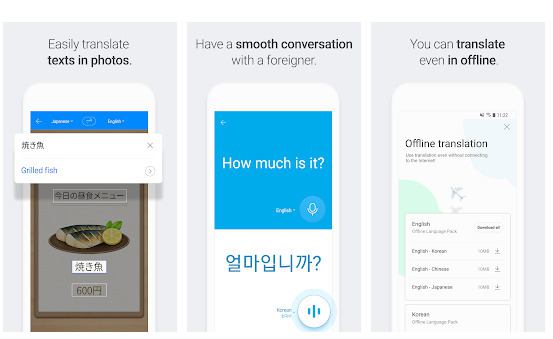 TripLingo
Froom popular slangs to formal vocabulary, TripLingo offers translations for all.
It also comes with a 10,000-word offline dictionary and live human translator – paid service. Apart from this it also helps in learning a new language an easier experience by having built-in flashcard features and quizzes too.
Available here.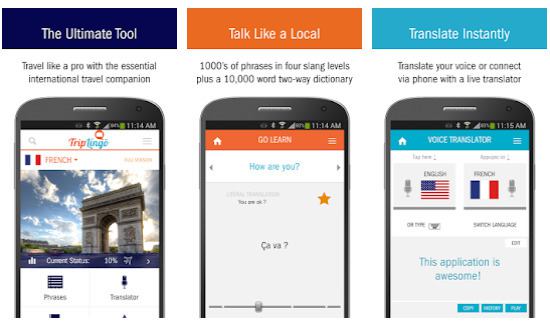 Instant Translator
The apps easy to use design is what puts it on our list of best voice translator apps for android. It offers one of the most accurate voice translations, and you later search through your history to find out previously translated notes too. It also has a phrasebook feature where you can save important texts and share them via email, text, or even Twitter.
Available here.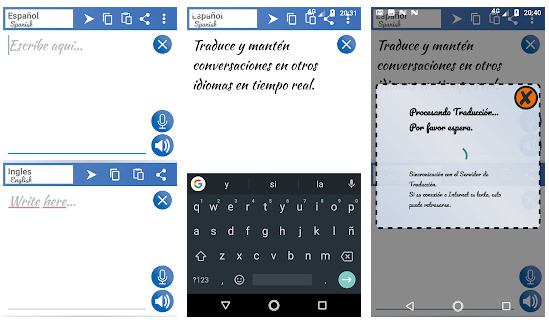 SayHi Translate
Using SayHi you can easily translate to and fro from a variety of languages including, Arabic, Bengali, Chinese (Cantonese – Traditional, Mandarin), Hindi, Italian, Japanese, Korean, and many more. Plus it supports dialect translations too. You can opt between a female or male voice translation and change speech style such as speed for your convenience too.
Available here.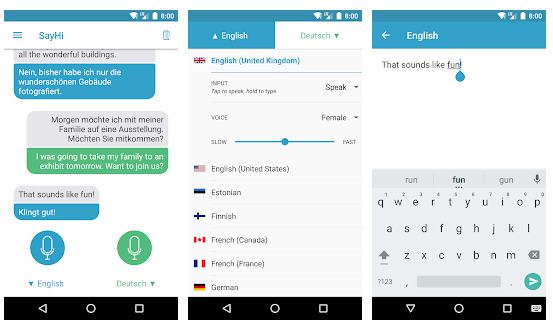 Text Grabber
Apart from voice transaction-based translation, Text Grabber can digitize printed text into call, email, follow links, find on maps, and voice over. You can easily share the translated texts or stored, edit or merge them into notes.
Available here.