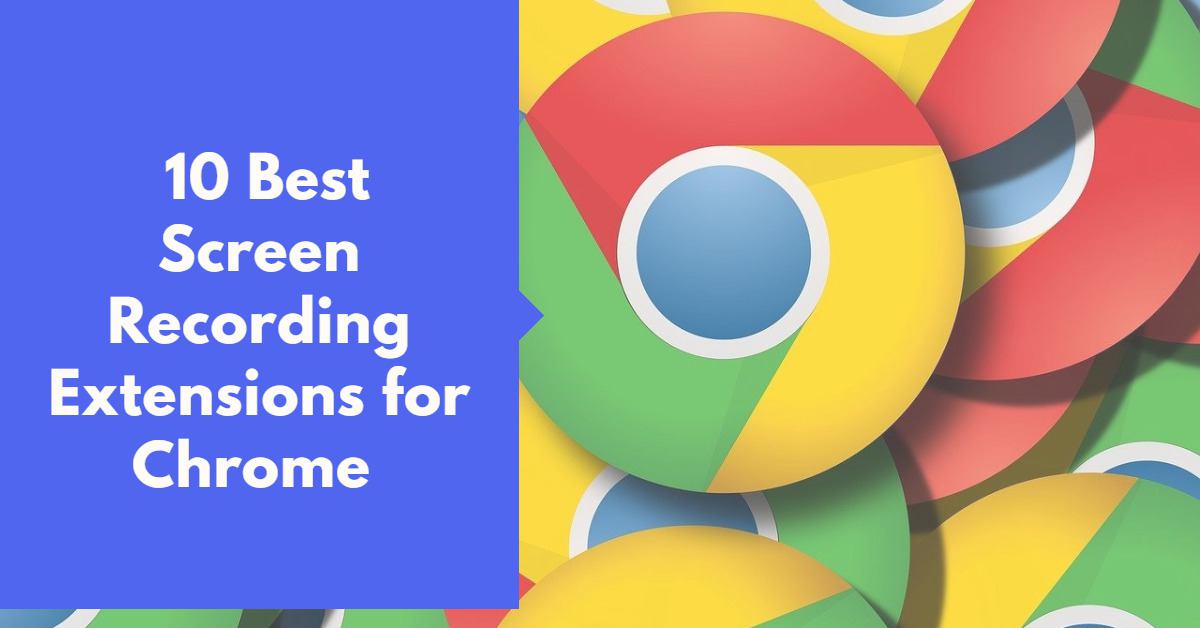 A screen recorder equips you to record and capture your device's screen. Adding a screen recording extension for chrome can make this faster, more manageable and overall more convenient. There are loads of options available and, after review and comparison, this is our list of10 best screen recording extensions for google chrome browser.
Screen recorder helps you take a step towards visual communication. These can be helpful for recording your online meetings or give a virtual presentation. Moreover, it closes the gap in online education by helping students take visual notes. Many instructional videos are created with its help. There are numerous benefits of using a screen recorder especially in fields like educational institutes, content creators or businesses, where there is a high demand for sharing elaborate information with multiple people.
Must Read: Best Free VPN Chrome Extensions For Your Google Chrome Browser
List of 10 Best Screen Recording Extensions For Google Chrome Browser
1. Loom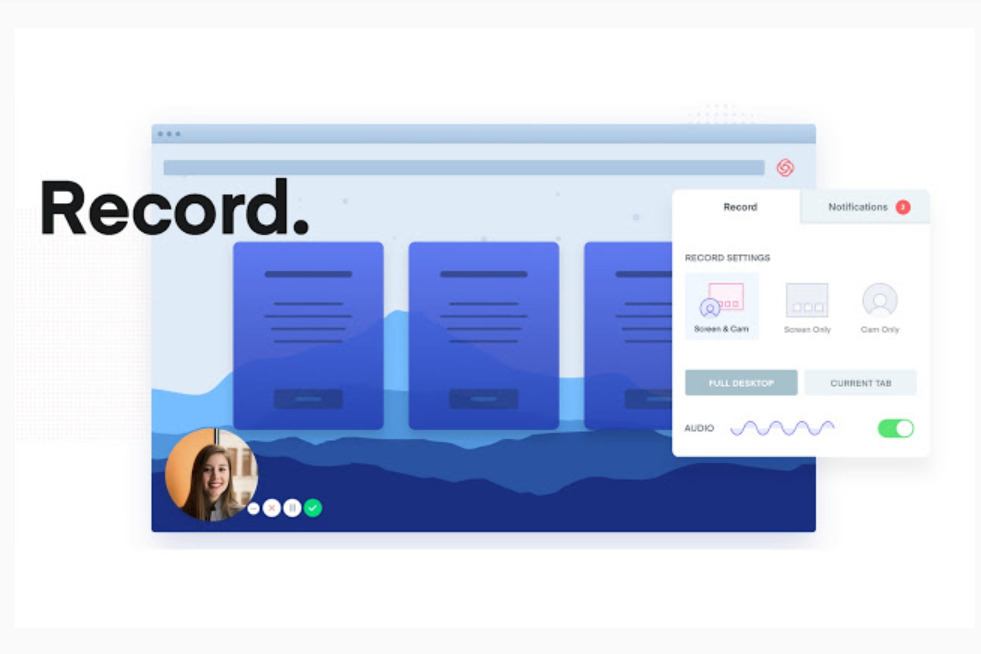 Loom is a popularScreen Recording Extension for Chrome. It offers both paid and free plan. The free plan gives basic tools to record and share. Besides the free plan, there are three paid ones. The first one, Loom pro has some additional recording and editing features like drawing tools. This plan is free for teachers and students at educational institutions. The second one is the Loom business that providesTeam collaboration & analytics features. Lastly, Loom enterprise has advanced security controls and 30-days free trial.
Download Loom Screen Recorder Extension
2. Screencastify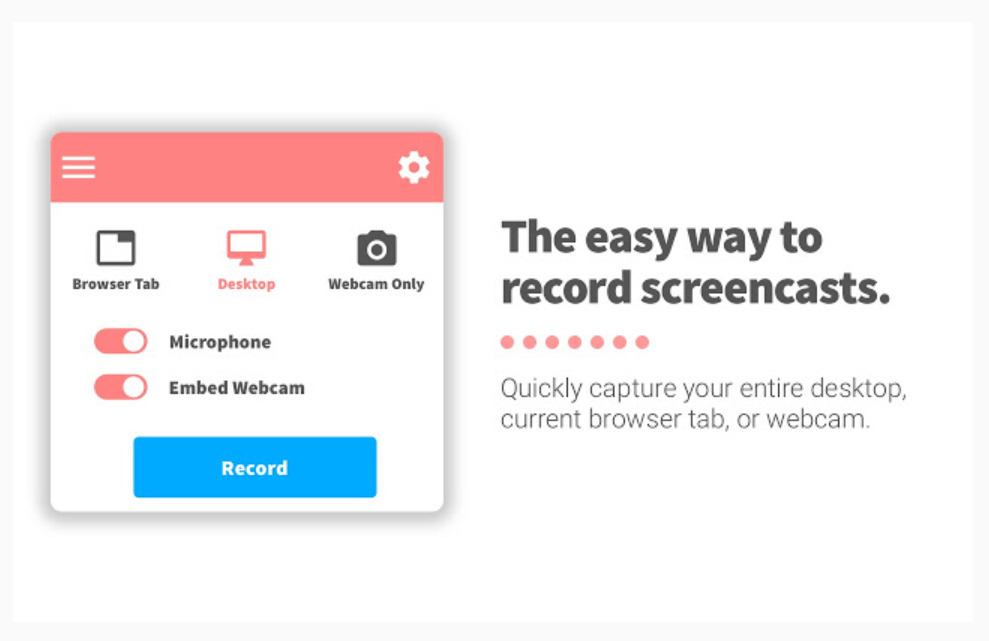 The secondChrome Screen Recording Extension on our list is Screencastify. It offers all the recording features as well as basic editing tools for free. It is use- friendly, thus easy to learn and use. Apart from watermark-free recording it also lets users share directly to different platforms like Youtube. It has the option to autosaves videos in Google drive. Users can export videos as MP4 or create animated GIF and MP3 files. There's an upgradations option too that unlocks features like merge, crop, and add text to videos.
Download Screencastify Screen Recorder Extension
3. Nimbus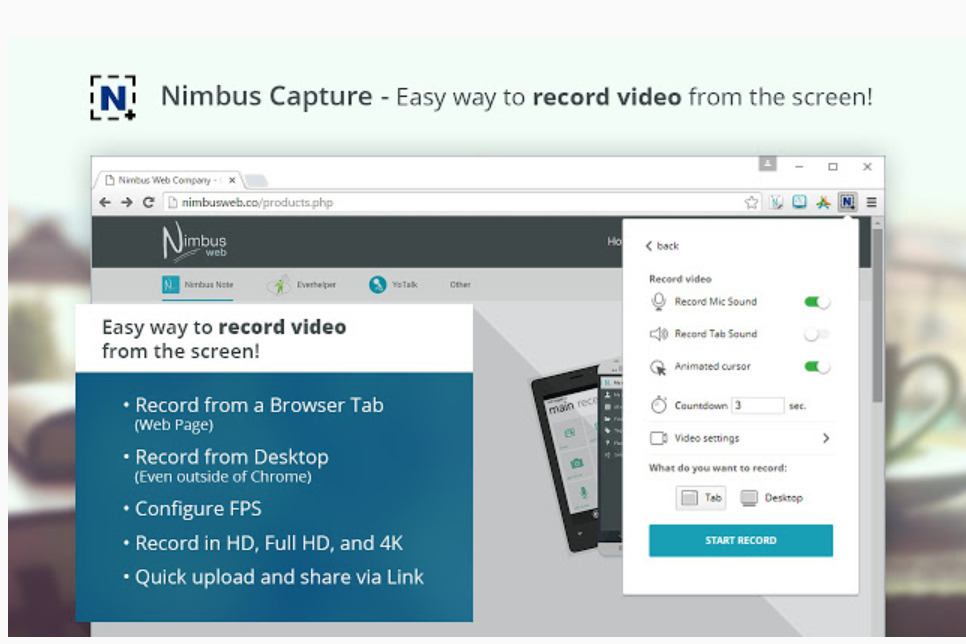 Nimbus is another popular Chrome extension. It enables users to record screen as well as take screenshots. This extension lets you record your screen and webcam. Like the others, Nimbus offers both free and premium features. The customization of video screen resolution and frame rate is available for free. Moreover, it lets you annotate the videos. The premium editing features include trim crop and adding your watermark. Users can also upload their videos to Google Drive or Dropbox.
Related Article: Best Google Chrome Extensions of 2020 - DroidTechKnow
Download Nimbus Screen Recorder Extension
4. Vidyard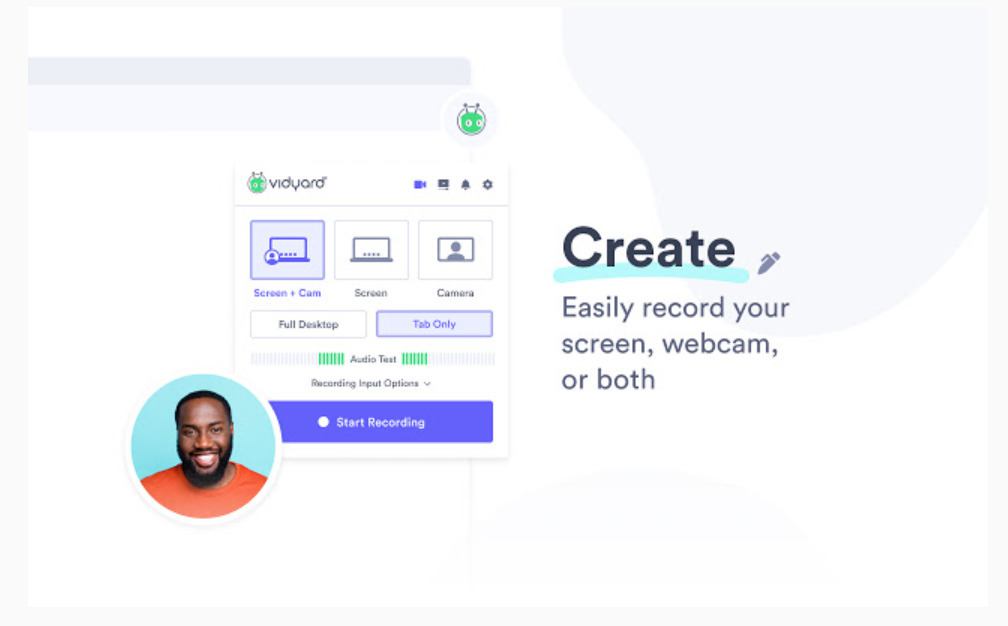 Vidyard is one of the best freechrome extension for screen recording. Not only it is easy to use but is also free. It lets you record your screen as well as track who is watching your video and for how long. Vidyard allows recording of 1-hour videos each time. There are many editing tools available like trim or Gif creator. Moreover, It lets you add speaking notes and draw on the screen while recording. You can also share your videos directly onsocial media platforms. From setting up to using it, the whole process is quite simple.
Download Vidyard Screen Recorder Extension
5. Droplr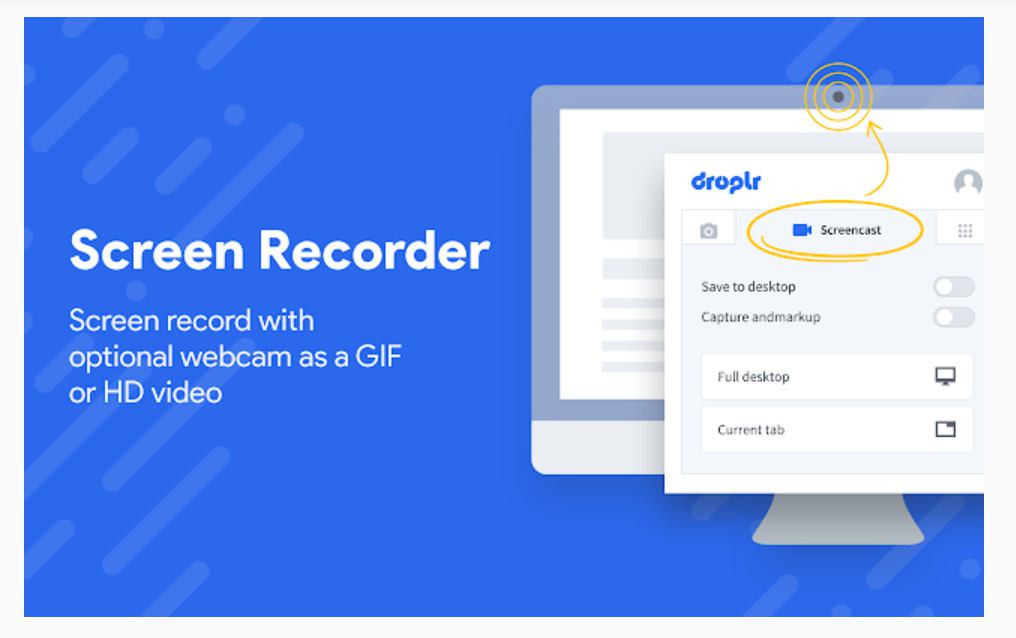 Droplr is a simple and easyChrome Screen Recording Extension. It has both screen recording as well as screenshot tools. Furthermore, you get an option to choose recording quality as a GIF or HD video. Droplr also saves your videos automatically to your Droplr cloud account with a link to share. Hence, you have all time access. An additional feature in this extension is a URL shortener.
Download Droplr Screen Recorder Extension
6. Drift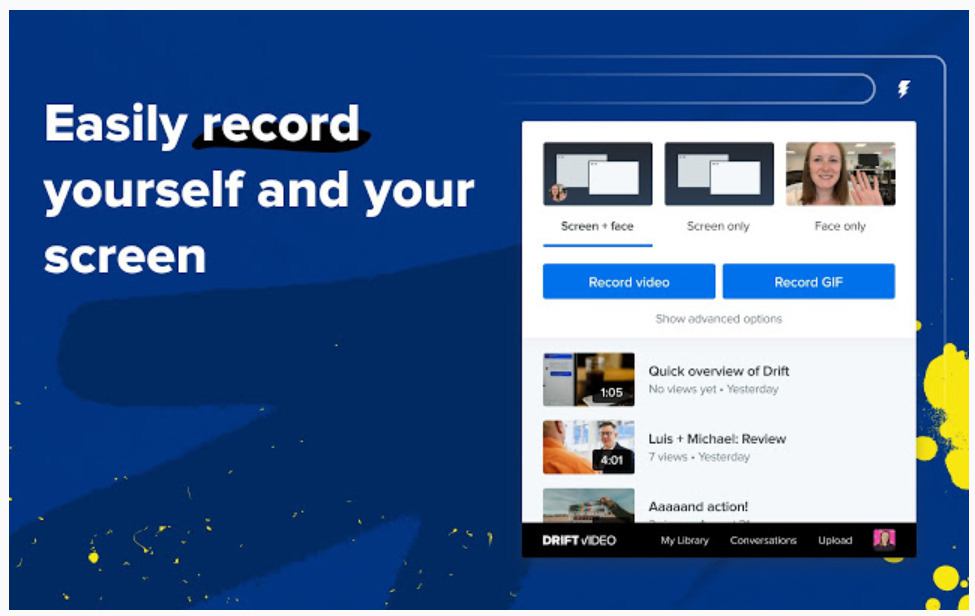 Drift is a free Screen Recording Extensions for Chrome. Along with the recording feature, it also lets user track who is watching it. It is very easy to get started with this screen recording extension. It not only lets you record videos but also directly share them on platforms like Gmail, LinkedIn and Zoom. There are many editing tools available that enable you to instantlytrim your videos and create custom thumbnails with a drag-and-drop editor. You can also create animated GIFs and edit audio.
Download Drift Screen Recorder Extension
7. Clapboard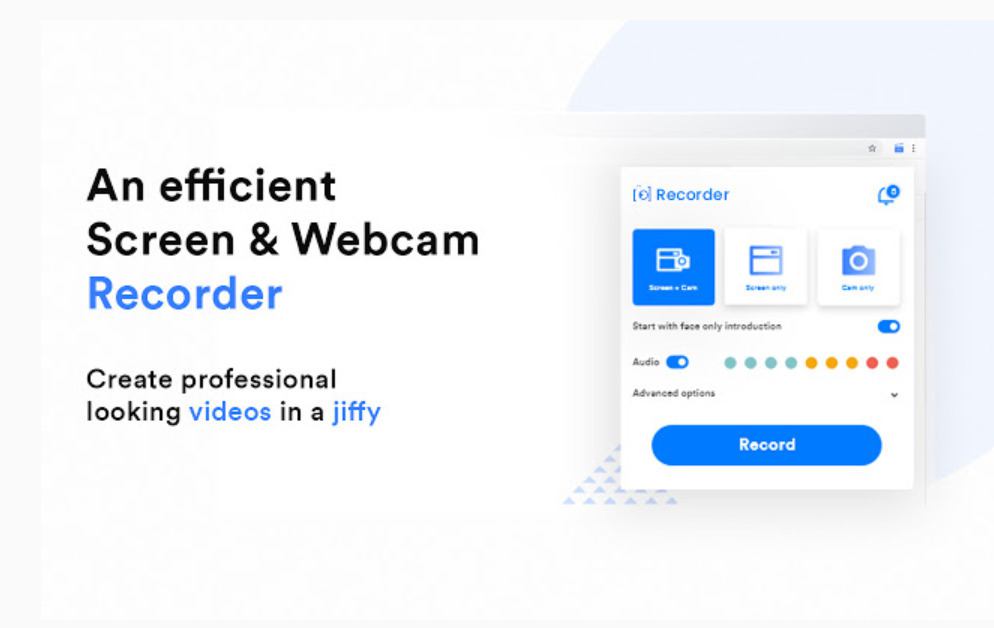 Clapboard is one of the best Screen Recording Extensions that focuses on work-related or professional tools. It is a simple chrome extension to record your screen and edit the recording. Clapboard offers a wide range of customization and editing tools. You can also add annotations and offers real-time drawing tools to draw while recording. It lets you share your videos directly to email. These tools are free but there is an upgraded plan available too.
Download Clapboard Screen Recorder Extension
8. Cloudapp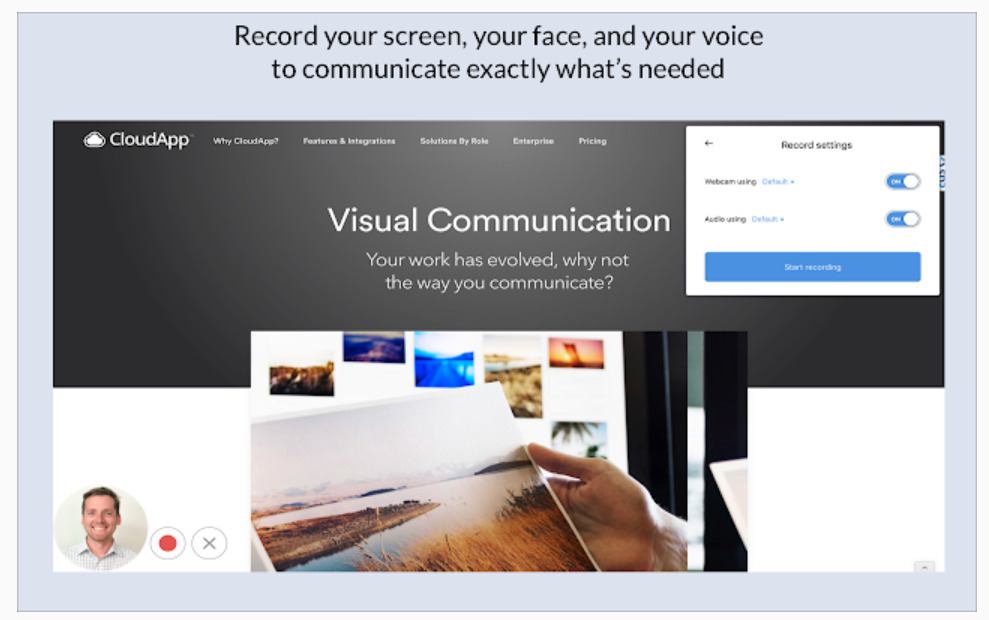 Cloudapp is another popular extension in our list ofbest Screen Recording Extensions. It lets you capture and share screen recordings instantly. Cloudapp also gives you access options so you can upload your content as private or public short link URL and share it with others. Cloudapp offers both free and paid plans. But it lets you sign up for free with no credit card information. You can password protect your files and use your own custom domain for sharing link pages.
Download Cloudapp Screen Recorder Extension
9. Awesome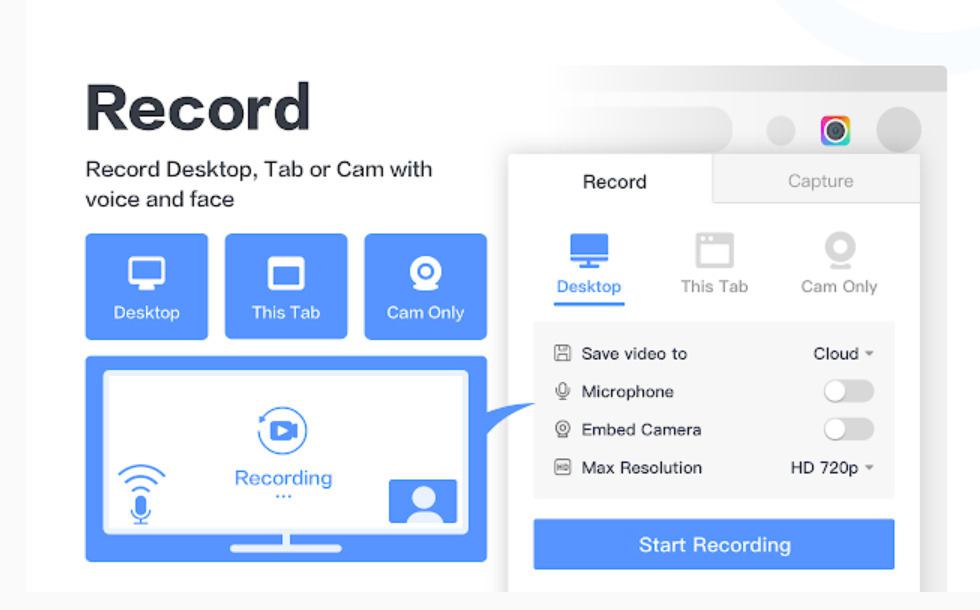 As the name suggests Awesome is a highly rated 2 in 1 screen capture and screen recorder. This screen recording extension for Chrome is fast and simple. You can record screen , current tab or cam while adding narration through a microphone. It lets you download your video in MP4 or share through a link. You can also send the screen recordings to Jira, Slack, Trello, Asana, Github.
Download Awesome Screen Recorder Extension
10. Outklip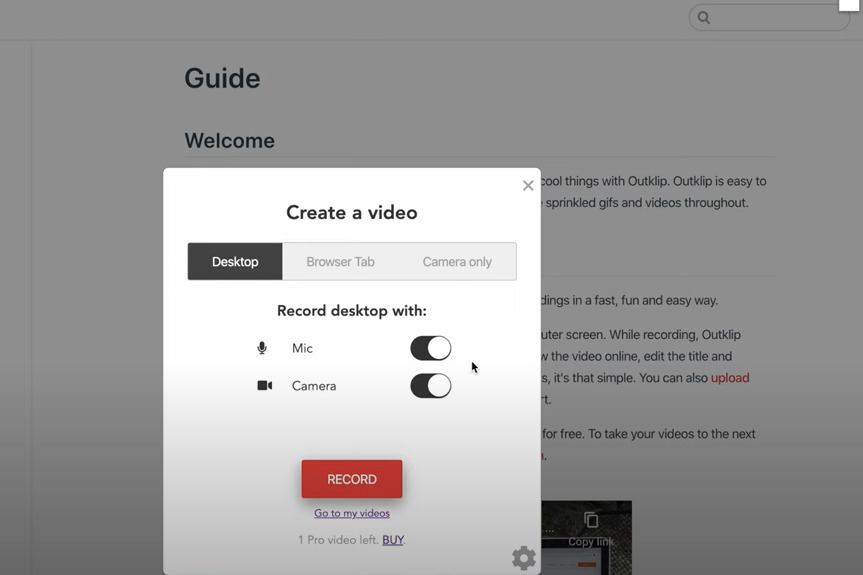 OutKlip screen recording chrome extension is specially designed for Content Creators. It focuses on requirements of a creator to edit, record and upload videos. With an easy to use interface, this extension comes with some great tools forcropping and trimming videos, adding text caption, and gif creation. It has a free plan, a prepaid plan and a subscription plan. The free plan leaves a watermark on your videos. You can remove the watermark with the prepaid plan, which also has all the editing tools. The subscription plan has all the features of the prepaid plan but is cheaper.