Google Chrome, Opera, Mozilla Firefox, Microsoft Edge are some of the best browsers that are used by the majority of people. But, there are a lot of lesser-known browsers that are as good as these big boys and very lightweight. These lightweight browsers for Windows can work just like any of these popular browsers. They use little resources regarding CPU power and RAM. They also have an in-built VPN and AdBlocker to block annoying ads. Many come with free extensions and numerous features.
So if your PC going out of memory then you should change your browser. Here we have a list of 10 best Lightweight Browsers For Windows 10/8/7 PC.
Related Article: 10 Best Lightweight Browser Apps for Android
Lis of 10 Best Lightweight Browsers For Windows PC
1. Midori Browser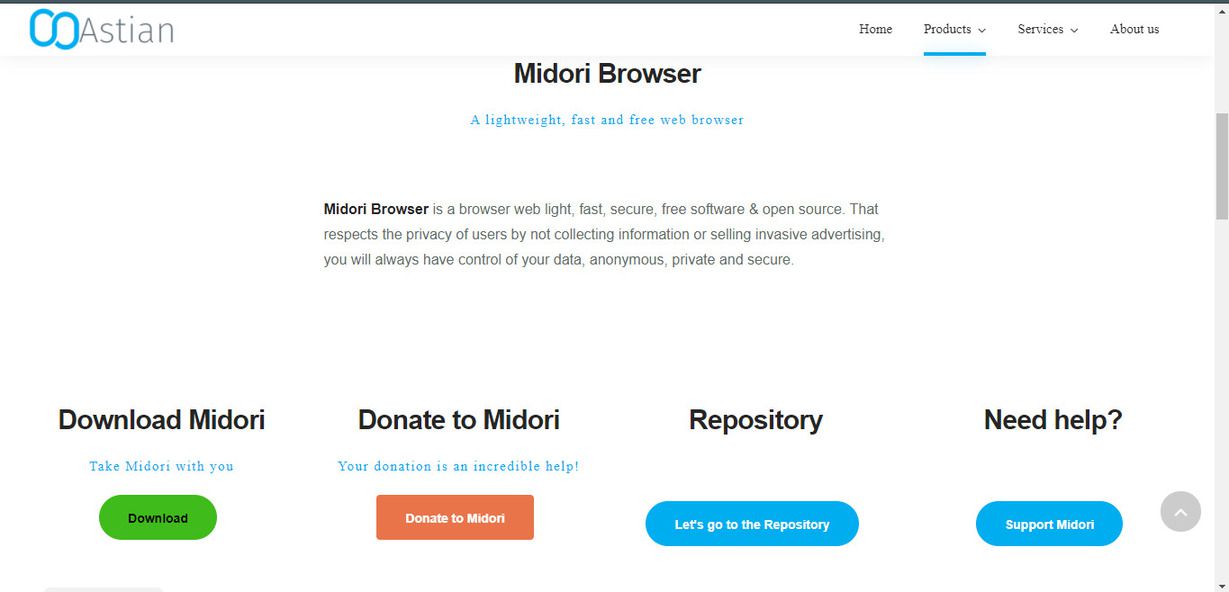 Midori browser is open source and free software that is light, fast and secure. The browser doesn't collect information or sell prying advertisements. In addition, it respects the privacy of its users and provides them with a safe space where they have full control of their data be it anonymous or private.
Midori browser also offers a cloud syncing feature as it works across multiple accounts. Its bookmark sharing feature keeps your work up-to-date. These features make it one of the best lightweight browsers for Windows.
Features
It runs across multiple platforms such as mobiles and tabs so that you can take your information everywhere.

Has an uncluttered, simple, clean and light interface.

Midori uses DuckDuckGo as its default search engine that does not sell or buy user information.

Astian Cloud is a service integrated into Midori that can synchronize your information, save passwords and provide end-to-end encryption.

It has a built-in VPN. HTML5 support and Adblock.
Get Midori Browser for Windows
2. Opera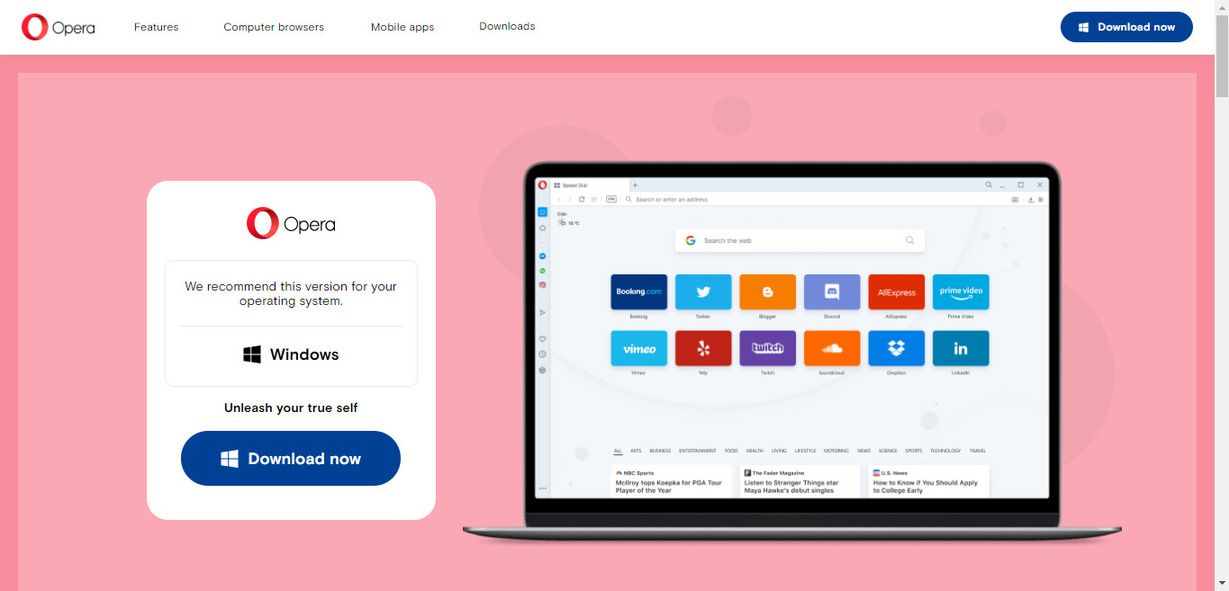 The age-old Opera browser is one of the most lightweight browsers for Windows. The browser comes with countless features that one can expect in a full-features browser. Its built-in Adblocker not only blocks annoying ads but also increases the loading speed of pages.
Popular apps like Twitter and Instagram are present in the sidebar of the browser for the convenience of its users. You can also organize similar tabs into separate groups with the help of Workspaces. Opera browser works best in a Windows 10 operating system.
Features
Opera uses RAM memory more efficiently in comparison to other browsers.

It has a freeandunlimited VPN integrated into it.

Opera Flow lets you share things flawlessly from your computer to your phone.

You can easily sync your choice of browser bookmarks, search histories, passwords with Opera Sync.

Opera browser provides a customizable news-feed on your start page to keep you updated.
3. UR Browser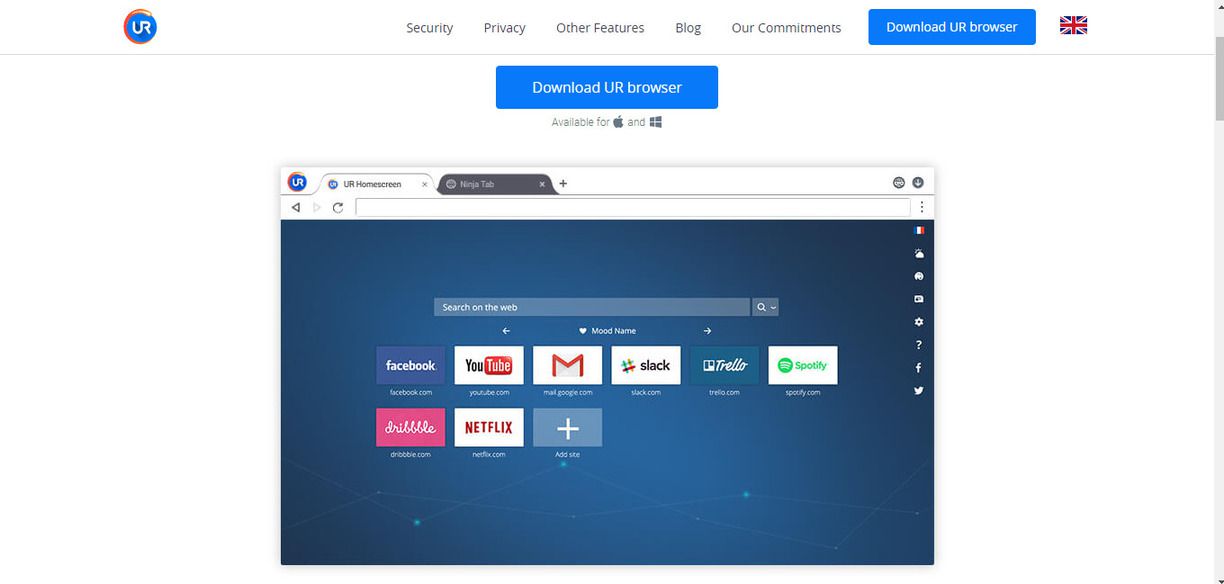 UR Browser takes privacy seriously. It comes with a powerful suite of tools that will let you take full control of your privacy. In addition, this browser comes with 4x power download engines. UR Browser uses fewer resources and therefore can work really well in systems with limited hardware resources or old computers.
The browser also removes ads and cookies for a user-friendly experience. You can also personalize your home screen HD images and wallpapers. This browser works best in Windows 10, Windows 8 and Windows 7.
Features
Privacy centred browser.

Limits loading of unnecessary apps.

Recommended browser for old computers and limited hardware configuration system.

You can download files 4x faster in this browser compared to other browsers.

It has a built-in VPN that is integrated with a virus scanner.
Get UR Browser Browser For Windows PC
4. Comodo IceDragon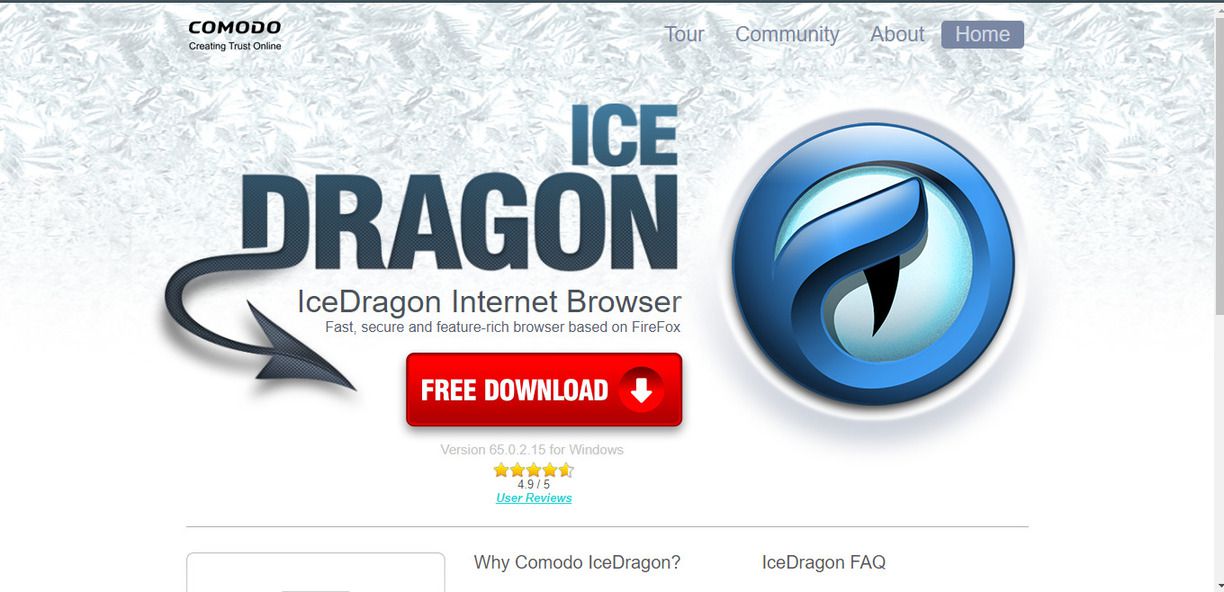 Comodo IceDragon browser is based on Firefox and is compatible with almost all of Firefox's plugins. It is one of the most protective browser ever made which makes it one of the best lightweight browsers for Windows. The browser has the best possible security which keeps us protected from all viruses. Comodo is a security company and Comodo IceDragon uses the company's own DNS server while converting URLs into IP addresses. Its features make it one of the best lightweight browsers for Windows.
Features
Developed by a cybersecurity company, this browser can immediately contain online threats.

You can scan for malware right from your browser.

The browser is fast and doesn't require PC resources.

Very compatible with users who already use Mozilla Firefox.

Supports all of Firefox's plugins.
Get Comodo IceDragon Browser For Windows
5. Vivaldi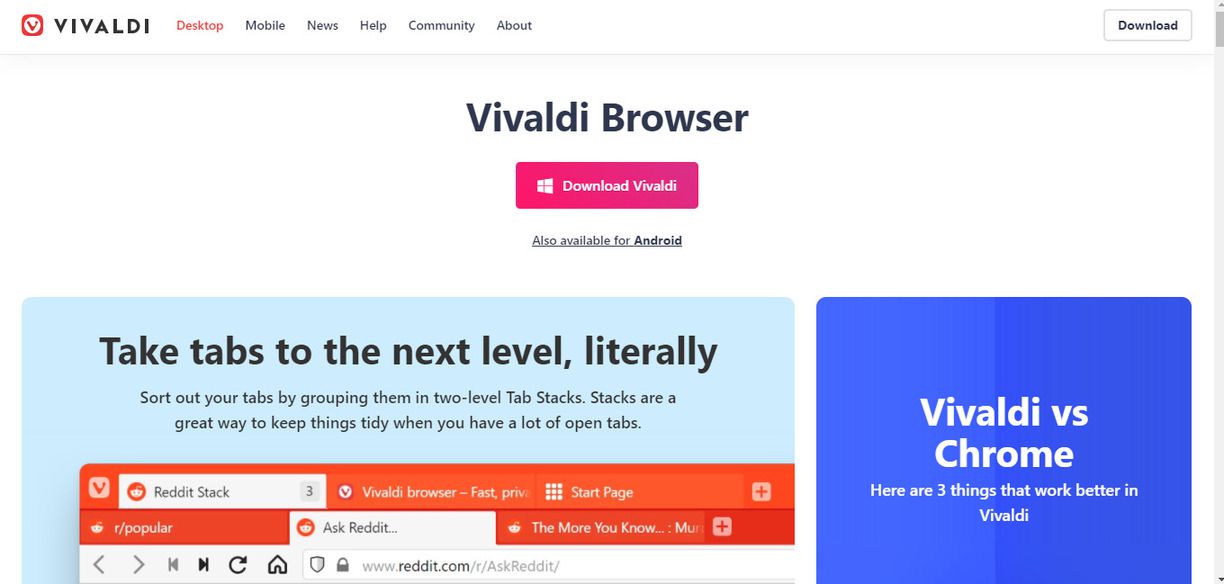 Vivaldi's lightweight interface and solid web-browser will put your computer under less strain in comparison to another lightweight web browser like Firefox or Chrome. Its two-level tab Stacks will help you to sort out your tabs by keeping things tidy when you have too many tabs open. Vivaldi's interface is a lot similar to that of Chrome but it lacks some of the heavier aspects found in Chrome.
Features
It has a built-in ad and tracker blocker.

You can create custom keyboard shortcuts that suit you.

Create or pick themes to have a personalized home screen.

Its tab-management system and note-taking feature make work easy.

You can view multiple pages at once while working in this browser.
Get Vivaldi Browser For Windows
6. Maxthon 6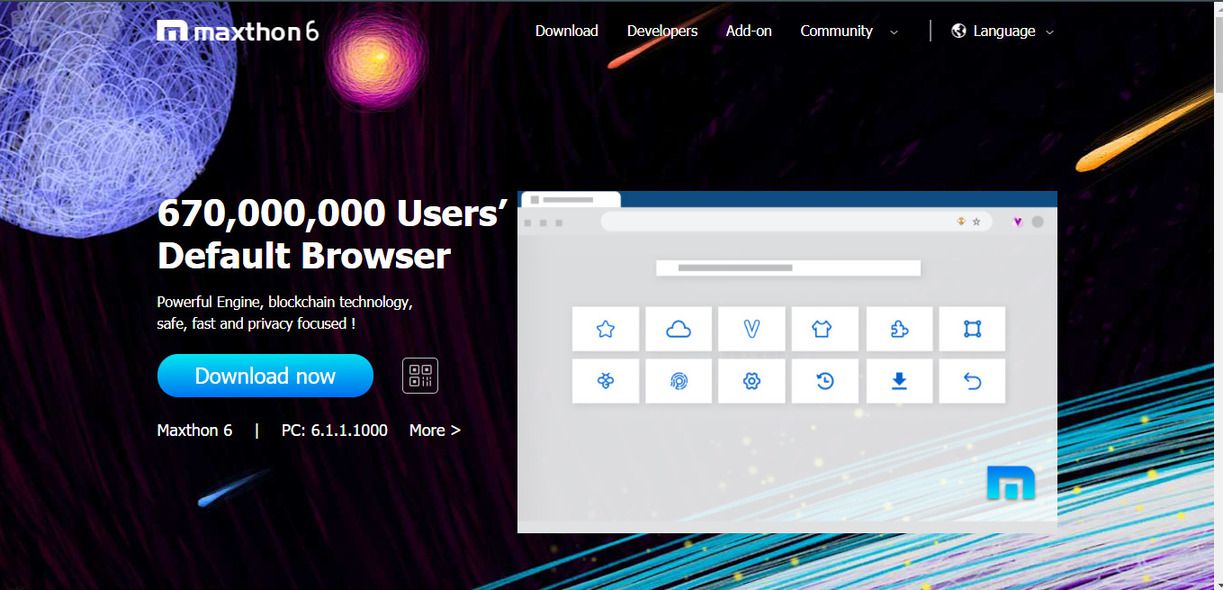 Its blockchain technology and powerful engines won it the best lightweight browsers for Windows award. Maxthon 6 is fast, safe and most importantly privacy-focused. Moreover, it has a built-in NBdomain protocol that lets users access the blockchain contents. It has countless features and add-ons that will satisfy all your imagination. It is a cloud browser that has an in-built ad blocker, screen capture tool, a note-pad, reader mode, RSS Feed etc.
Features
It syncs user data between multiple devices with its own cloud services.

Blocks Ad networks and tracking beacons.

Maxthon 6 is a multi-engine browser that can use both Google Chrome's Webkit engine and Internet explorer's trident.

Its unusual interface features a toolbar on the left side of the screen.
7. SlimBrowser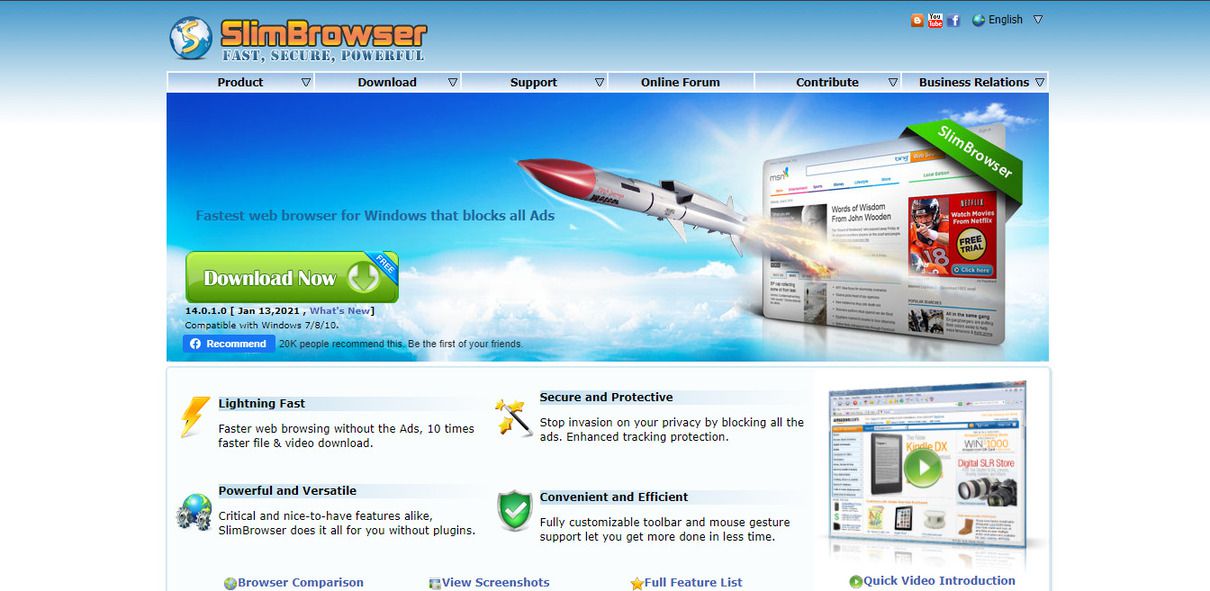 SlimBrowser claims to be one of the fastest web browsers for Windows that blocks all apps. It has enhanced protective features that blocks invasive ads and tracking beacons. Its fully customizable toolbar and mouse gesture support can make you finish your work faster. It is undoubtedly one of the best lightweight browsers for Windows.
Features
The site group feature is really helpful for research purposes.

It has a One-Click Facebook Integration through which you can easily share a page of Facebook directly from the browser.

SlimBrowser does most of your work without any need for plugins.

Get weather-condition and Weather-forecast displayed directly on your web browser.
8. Yandex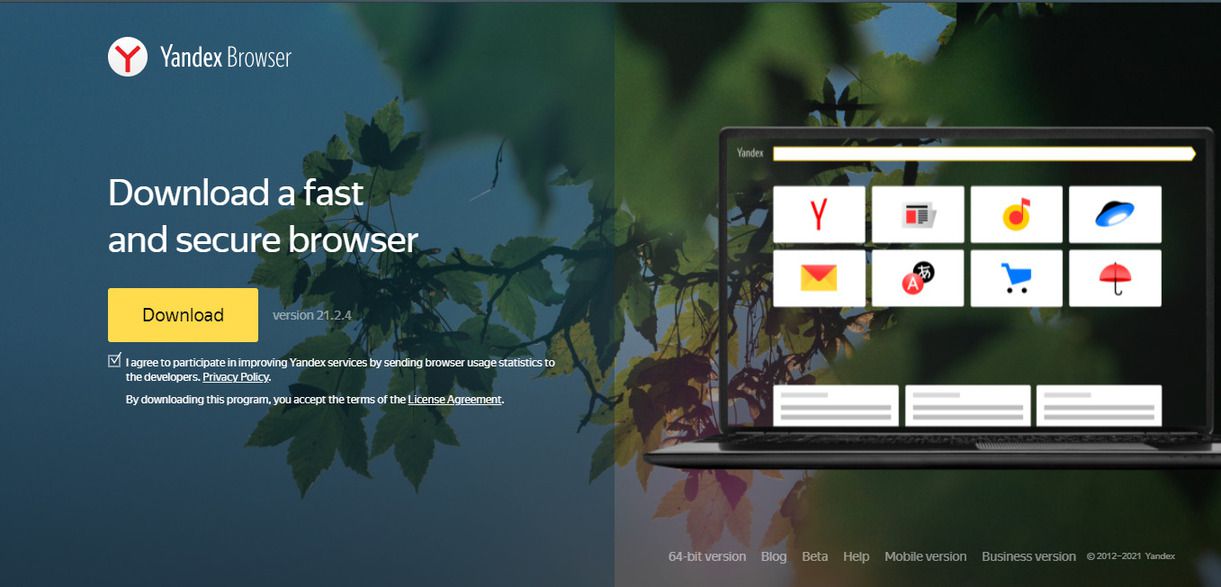 Yandex is lightweight as well as powerful. It is a chrome-based web browser that runs on Blink Engine. In addition, its security system is powerful as it uses Kaspersky anti-virus to check downloaded files. It also uses its own security system to check webpage security. Its turbo speed features optimise browsers during slow-connection.
Features
Yandex gives you many choices like you can choose not to display the side-bar panel or news and weather feeds or bookmarks bar.

The 'Protect' tab will frequently remind you to do security checks while downloading files.

The phishing protection for banking information is a great add on.

Its Power mode disables video games to save your device's power when the battery is low.
Get Yandex Browser For Windows
9. SeaMonkey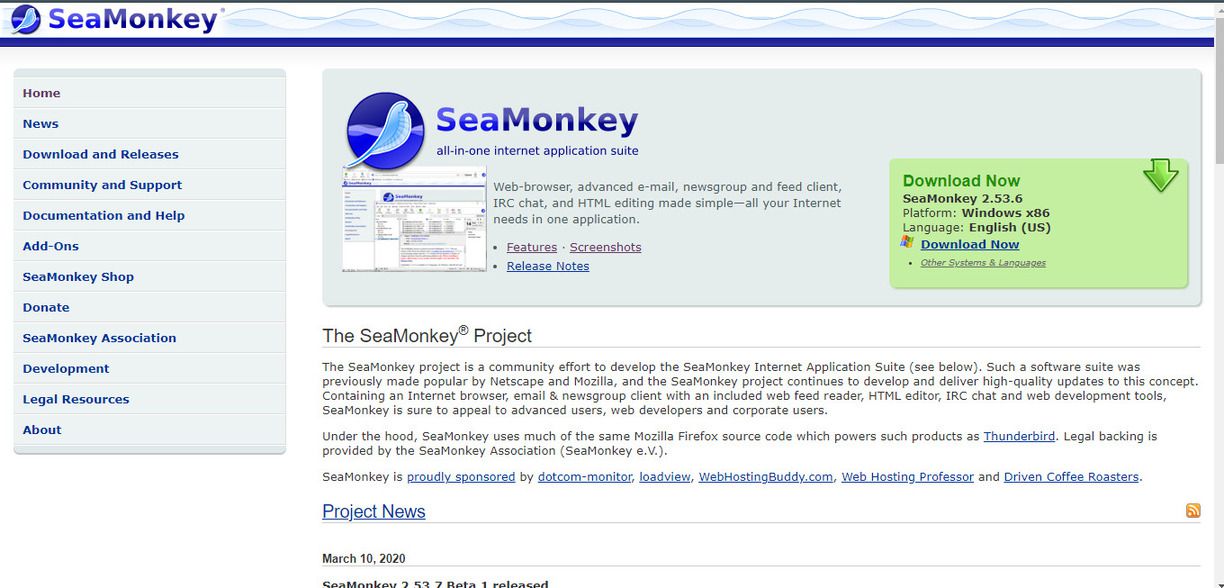 SeaMonkey lightweight web browser has been around for about 10 years and it is an open-source web-browser. It has a password manager tool that is integrated with voice interaction and mouse gestures. SeaMonkey is one of the most versatile browsers that offers innumerable features in comparison to a regular browser. Moreover, it has its own built-in editor, built-in email client and built-in chat that makes navigating through the browser a lot easier.
Features
Its Session Restore option brings back all the previously opened windows in case the browser crashes or the device shuts down.

The Add-Ons Management feature lets you add additional functionality developed by others or even create your own extensions.

SeaMonkey's unique data Manager is a central management interface for all site-specific data.

Its Popup blocker blocks annoying ads so that you can surf the net without interruption.
10. Torch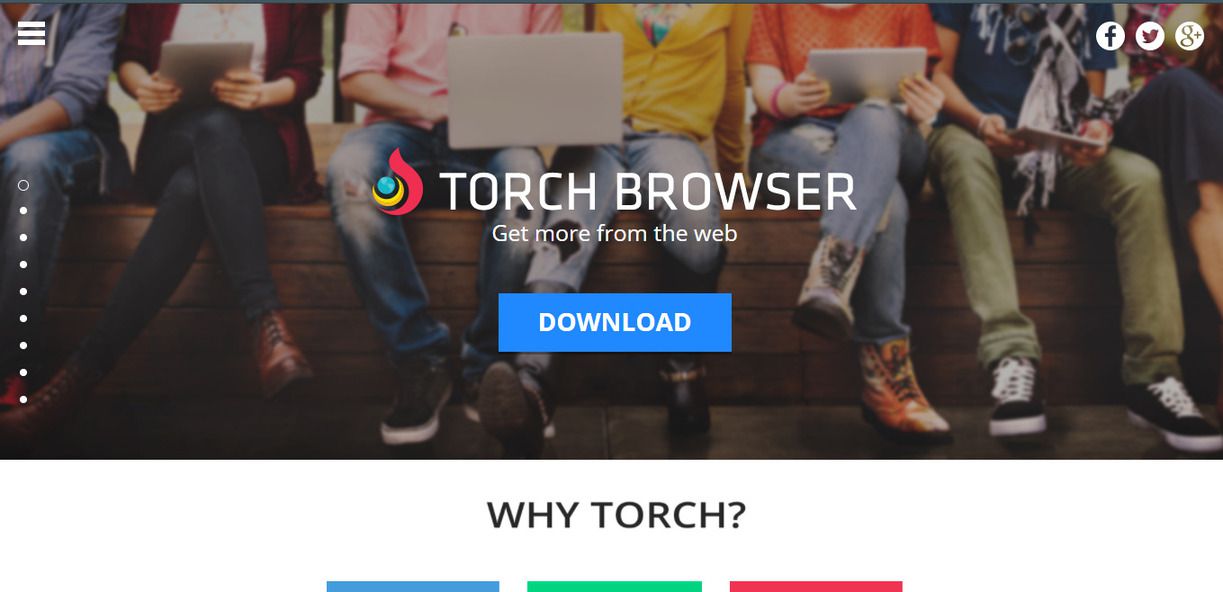 Torch is probably the best lightweight browsers for windows if you are someone who loves to use the internet to listen to music or watch videos. In the browser, the data loads seamlessly with lighting speed. It is based on the chrome rendering engine and has a You-Tube based streaming service known as Torch Music. It works best in Windows 7, Windows 8 and Windows 10 operating system.
Features
You can download videos and audios from the internet with a single click without annoying software, extensions or convertors.

Torch has a built-in torrent manager that is super fast and easy to use.

Features like Torch games and Torch Music adds to the browsing experience.

Torch Games comes with tons of free games that don't need any downloading.