You might have notices that you can't play youtube videos on HD quality on your mobile devices while you can play high-Quality videos on your PC, Tab, and laptops. This is because Youtube has restricted its maximum video playback quality to 480p for mobile users in India and other regions. The step is taken to prevent network choking and save bandwidth. Even though the company states that it won't run out of internet bandwidth anytime soon, it was merely done as a precaution. As under self-quarantine, Youtube's traffic has increased more than before.
"We continue to work closely with governments and network operators around the globe to do our part to minimize stress on the system during this unprecedented situation," Google stated.
The streaming quality on YouTube is capped to 480p. So now when you open the YouTube app in your smartphone's. It, by default, would play in standard quality(480p). Doesn't matter if you use wifi or cellular data, you can't stream in 1080p. The step has been taken to lessen the load on internet infrastructure. Apps like Netflix and Amazon prime are also considering to do so. As more and more people are now streaming and binge-watching to curb their boredom.
But do not worry here are few ways through which you can bypass youtube 480p video quality restriction and go back to streaming in 1080p HD quality.
Here are 4 Ways To Bypass 480p Restriction and Watch Youtube in 1080p in India
Use Desktop View For Youtube
This is the simplest way to bypass youtube 480p video quality restriction without installing any third-party application in your smartphones. You can easily watch the high-quality video on youtube by switching the mobile view to the Desktop view. Follow the below steps to switch mobile view to desktop view in your mobile browser.
Open Google or any other browser

Select the overflow menu on the top right

Tap on desktop site option
This is the easiest and quickest way to bypass youtube 480p video quality restriction. Now you can view the YouTube video in not only 1080p but higher than that.
The only con of this is that the desktop view on some phones looks too inept. The thumbnails, comments, and settings are comparatively smaller than they are in-app. So it can be a little uncomfortable to operate.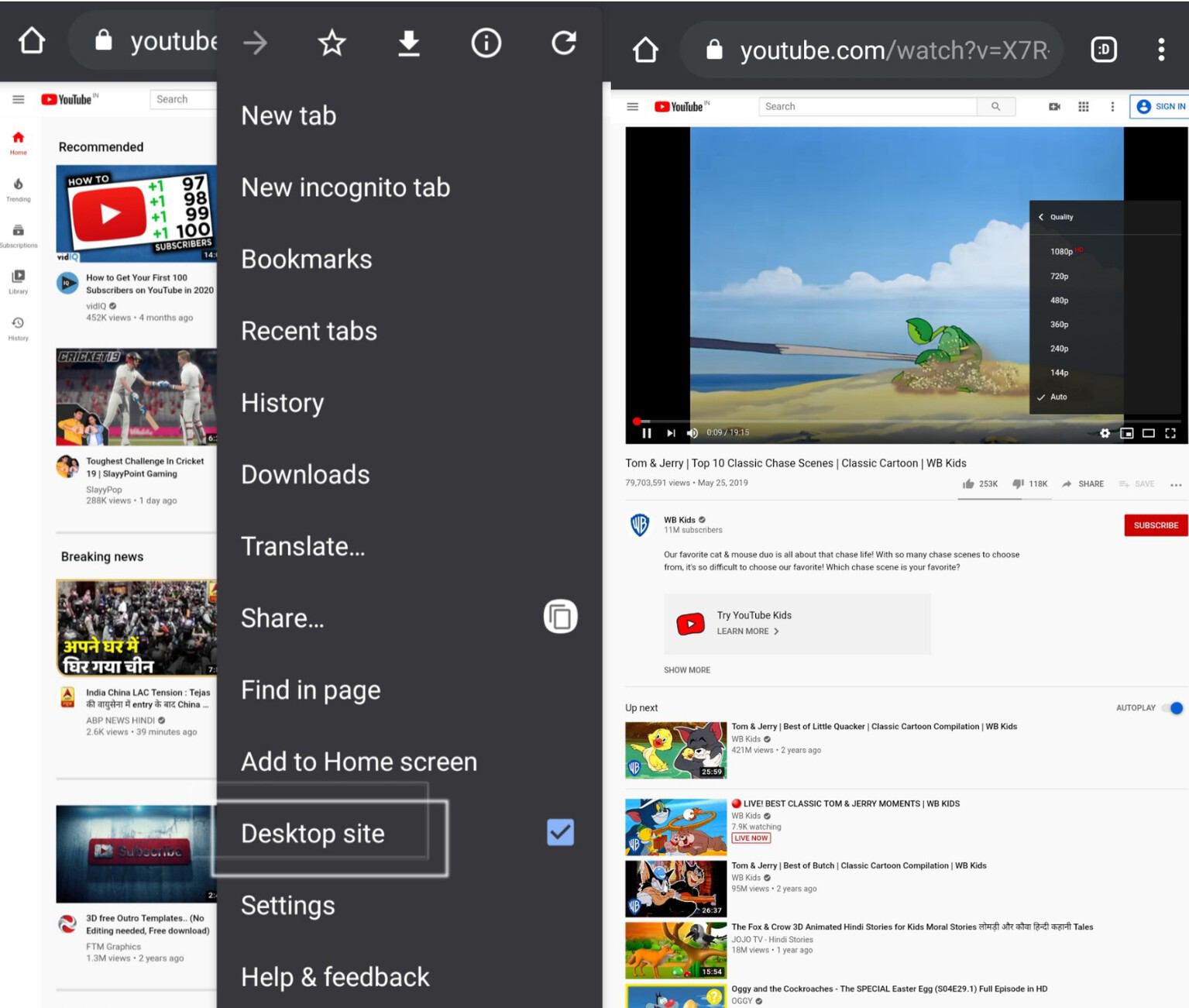 Use VPN
Using the VPN of the US or any European way is another way to bypass 480p video quality restriction and watch youtube in 1080p in India. This will let you view the video in-app. You are still logged in so that means your subscription and recommendations are the same also. Changing VPN also lets you watch videos that weren't earlier available in your region.
You can use these apps to change VPN. later on just uninstall to go back to using your regional VPN.
Related Article: 10 Best Free VPN Apps For Android Phones To Surf Internet Securely
ExpressVPN

VyprVPN

Speedify

IPVanish

CyberGhost
Note: When picking the best VPN for you make sure to keep device compatibility and security and privacy issues in mind.
Related Article: 10 Best Free VPN Apps For iPhones and iPad In 2020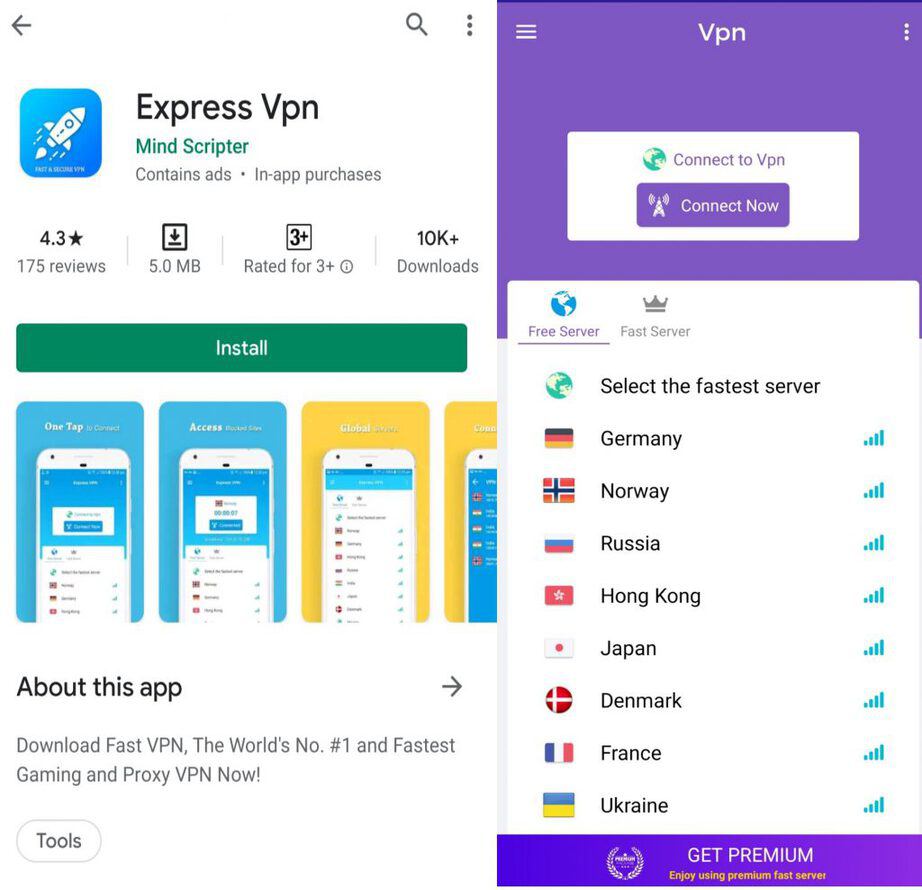 Switch to NewPipe App
NewPipe App is a good alternative for youtube. It is an open-source media player app. With the help of NewPipe app, you can easily bypass the 480p video quality and watch the youtube videos in 1080p.
You can use it without installing google play service. NewPipe also lets you download videos and do music streaming in the background.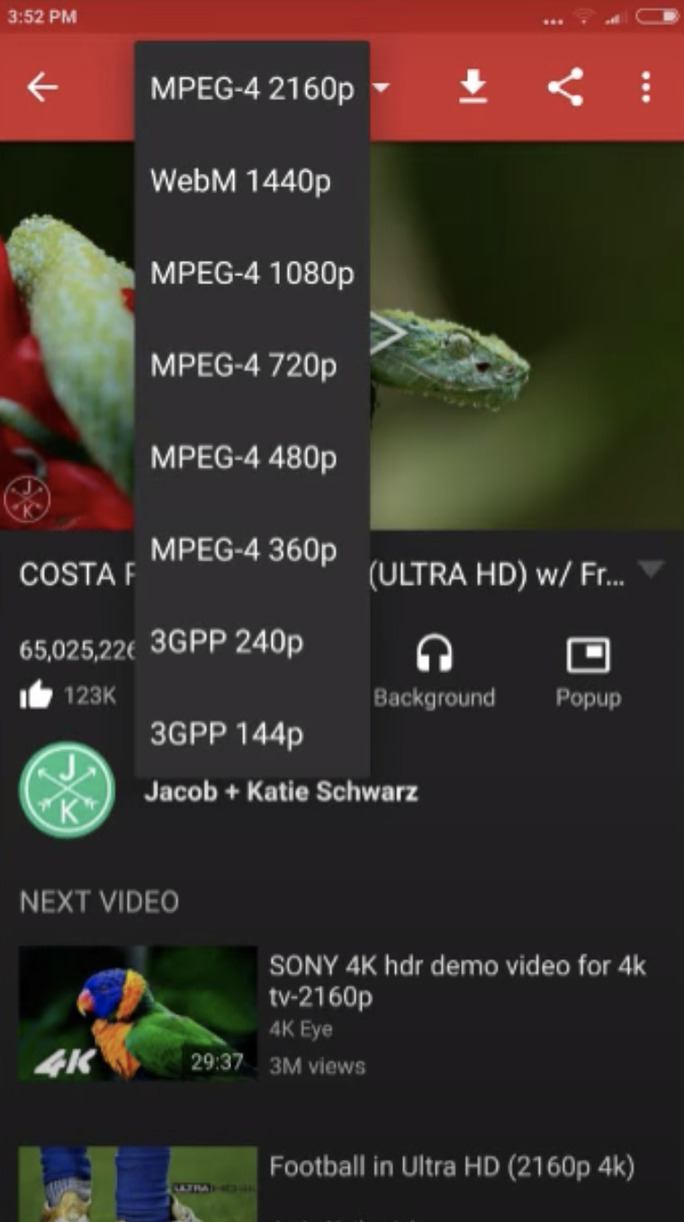 There are two ways to install the NewPipe App
To download Newpipe you have to first download F- Droid App. It's just like the play store. You can find lots of applications which are not available on the play store. So search for NewPipe App on F-Droid and install it.

Another way is to first go to Setting > Go on Security > Enable download from Unknown Source. Then go to your browser and look for NewPipe APK Download. Install it and now you can enjoy all youtube videos in HD quality.
Cons of NewPipe App
It is an open-source video player, you cant login with your youtube credentials because of security issues.

It does. not supportcaptions.

The app is too slow even with a good internet connection.
You don't need an account to use it though that does mean you can't use view your subscription or history. Since it accesses Youtbut without using API, the con is that it clashes with Google's term of services.
Read the complete tutorial on NewPipe app - Youtube Alternative
Use Youtube Vanced App
Youtube Vanced is the best way to bypass Youtube 480p video quality restriction and watch it in 1080p in India. Youtube Vanced is a modded Android application that comes along many features like background playing. It works in rooted as well as not non-rooted Android devices.
Read more: YouTube Vanced- everything you need to know About it
Stream Youtube on TV
Now youtube allows you the option to connect the app to your tv too. This doesn't restrict video quality. Nor you need to download or install anything else to do so. The option is only possible for smart TVs
To do first connect the smartphone and smart tv to the same network. Open the Youtube app. Click on the cast option from the top right of your home screen. Select your tv from the option given. Tap play and enjoy it.
You can only increase the quality by going on setting on your TV, not your smartphone.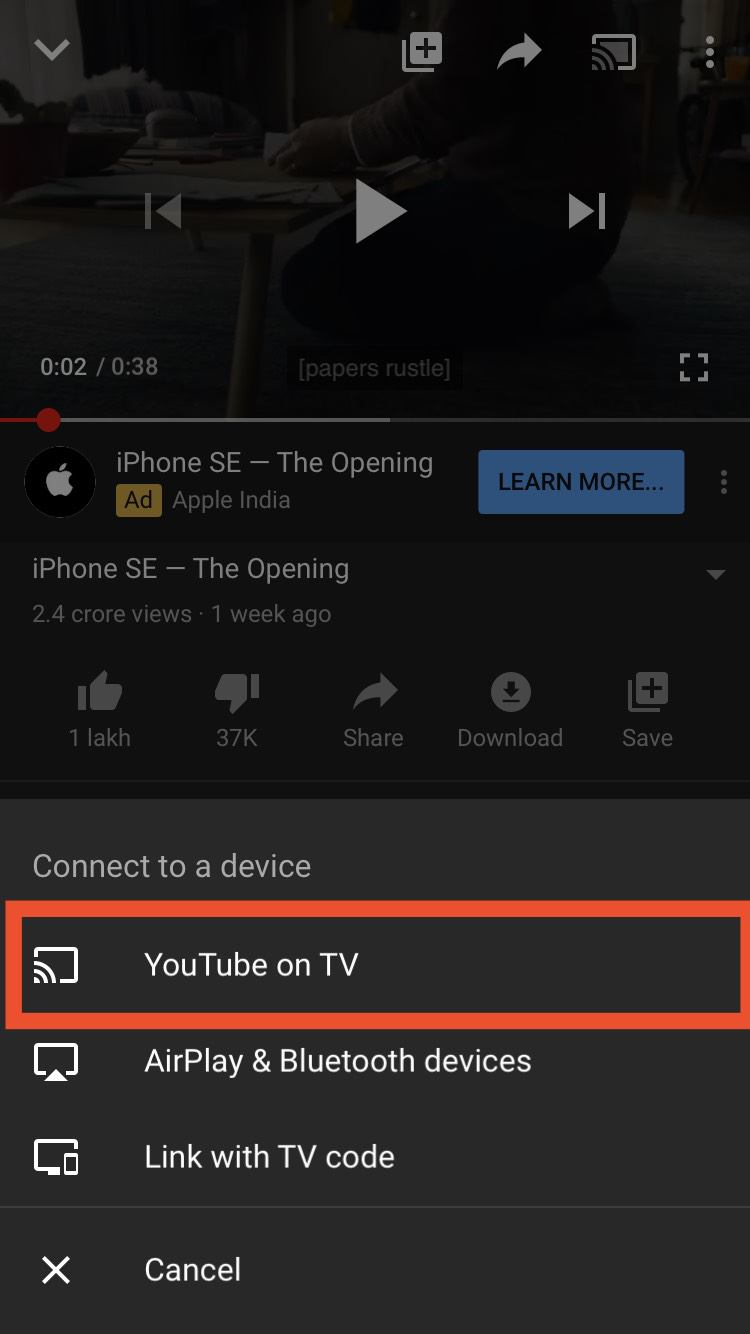 Final Thought
Youtube and some other Video Streaming platforms like Netflix and Amazone prime capped their Video Quality to reduce their network infrastructure load. These restrictions are only temporary so don't find long term solutions to bypass 480p video quality. Use the above method if you want to really watch high-quality videos on your mobile devices or you can use your computer to watch HD videos on Youtube.