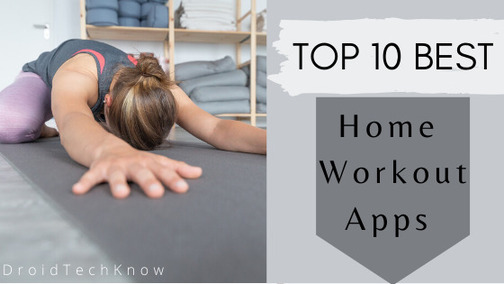 Home workout apps are the best way to continue on with your daily regime of health and fitness at home. You don't even need to go to the gym or have heavy workout equipment. The best workout apps come with simple, easy to follow along with instructions. You can do it alone or try it with your family or quarantine partner. That way, it would also work as a good bonding experience—all this right in the comfort of your home.
Must Read: Best Fitness Bands Under Rs 3000
We have combined a list of top 10 best workout apps for you to check out. Based on your physical needs and preferences. Either you want to indulge in some light routine to relieve stress and be active. Or are aiming to lose 20 pounds in three weeks. We've also included apps that help you customize a workout plan that suits you the best, or make a dietary plan for a week.
1. Down Dog
In the matter of being beginner-friendly, and customizable this is one is a must in the best workout apps list. With many features, you can pick the one best for you. With over 60,000 configurations, you can build your routine. The video length varies from 7 to 90 minutes.
It offers a 3-day intro course for beginners. Based on your needs, you can customize the routine. Like you want to focus on your back strength or lower back. There are various types of practices too based on your level—chair Yoga, Ashtanga, Sun Salutations, Yoga Nidra., to name a few yoga routines available.
You also have the option to download practices for offline viewing. Picking the music that fits your mood and even picks the instructor's voice that you prefer.
Price: Free, offers in-app purchases.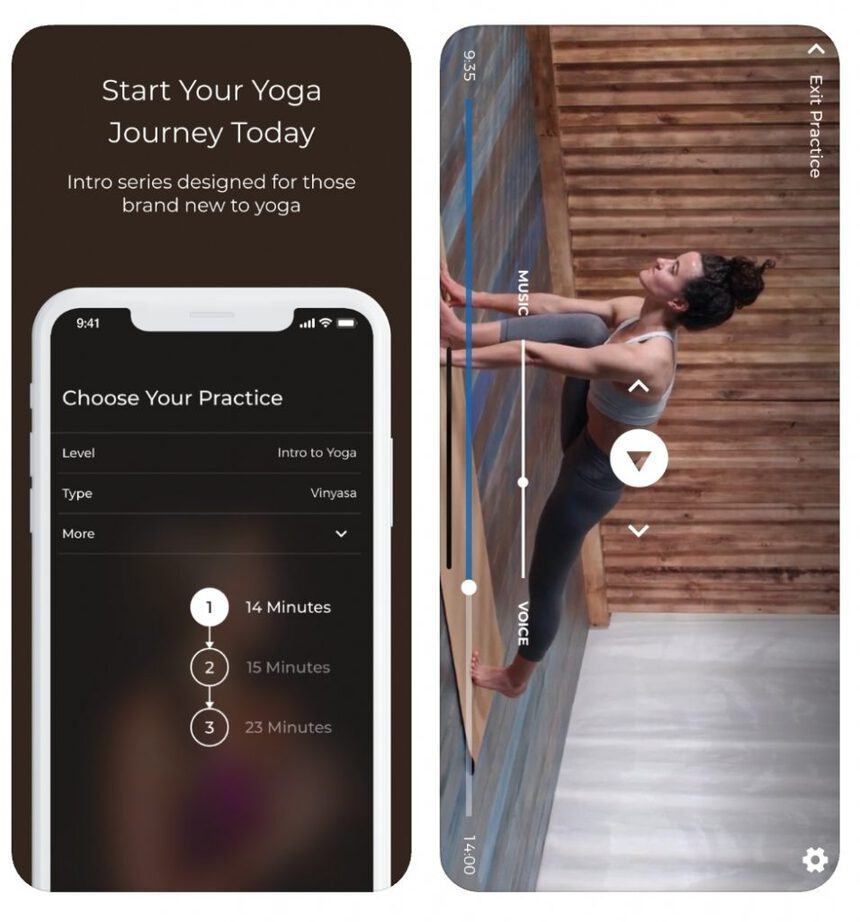 2. Yoga For Beginners
Best workout app for beginners. The app comes with a 30-day yoga plan. The animated guide lasts for 15 minutes and is very easy to follow.
You can choose a particular area to focus on, like your arms, legs, shoulders, hips, buttocks, back, core or legs. You can also choose a suit that fits you best. From Hatha, Gentle, Hiit, Lyengar, Pilates, Power, Prenatal & Postpartum, Restorative, Vinyasa, and Yin yoga style.
You can also customize it based on your needs, whether you want to improve concentration, lose weight, or gain flexibility. The app comes with soothing music to create a pleasant ambience and help you focus.
Price: Free, offers in-app purchases.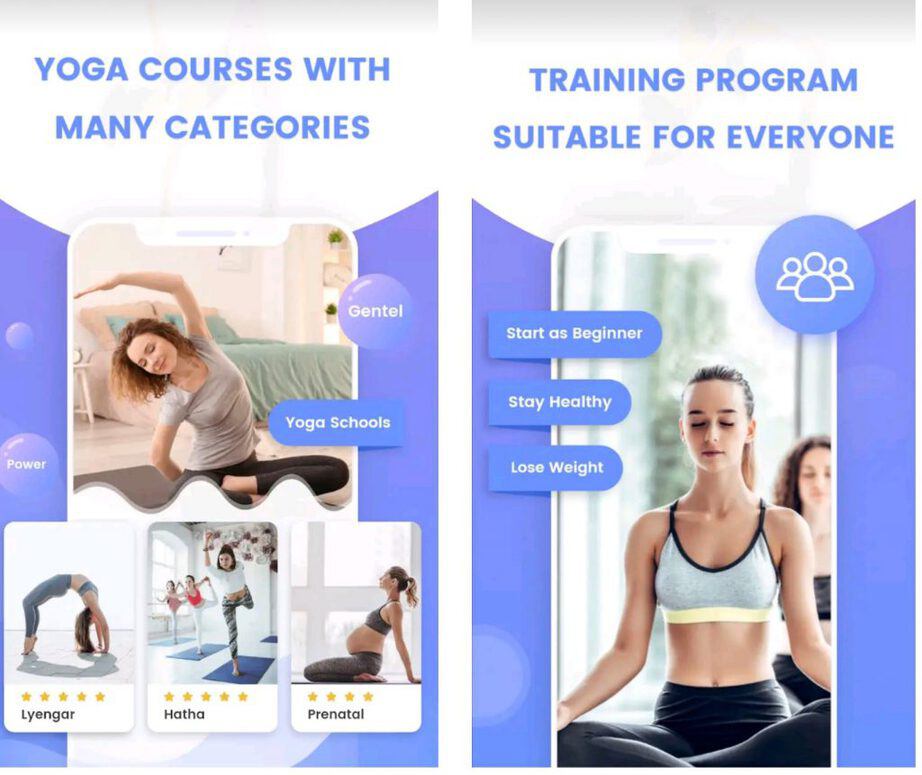 3. Nike Training Club – Workouts & Fitness Guidance
Nike training club ass is one of the most popular apps available. You can create a plan based on your needs. Bookmark your favorite routine for easy access. With over 200 videos, based on user-level – beginner or expert. You even have the option to choose one with equipment or without.
From cardio or full-body workout to weight training or yoga. This has it all, and you can even pick one based on your intensity and duration. Apart from a workout, it also comes with a wellness and nutrition guide. Nike Trainers provide you with tips on burnout, and recovery. Routines to adapt to your lifestyle and dietary recommendations. You can also sync it with our Apple Smart Watch making it a goodcampaigner in our best workout apps listing.
Price: Free, offers in-app purchases.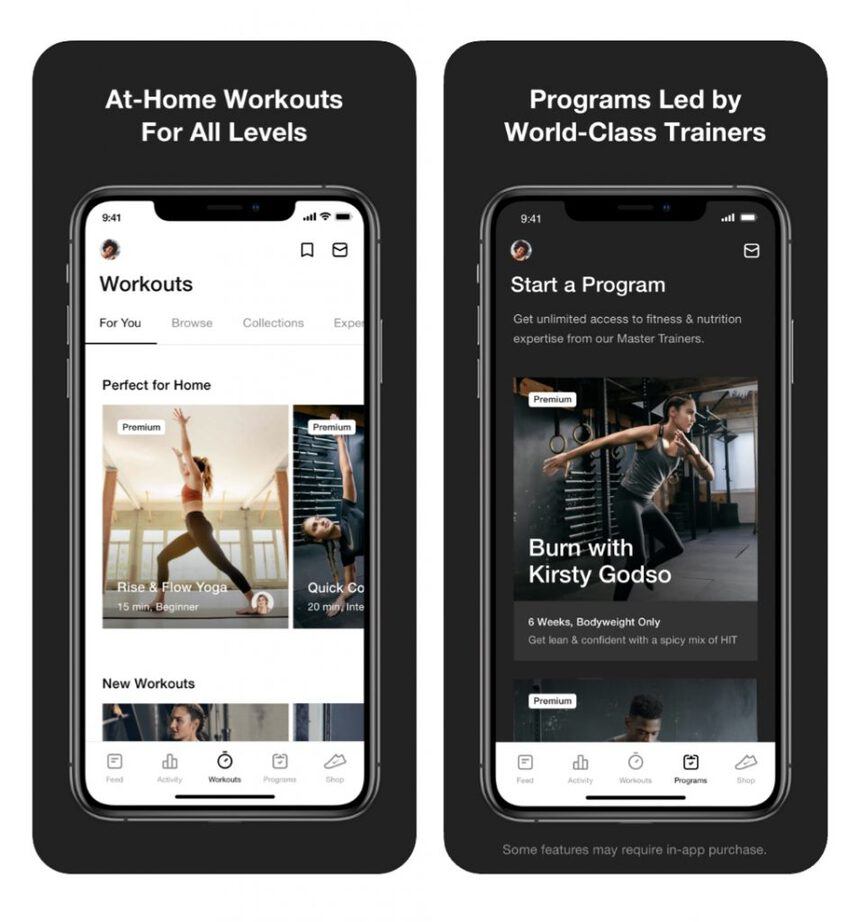 4. Fat Burning Workouts – Lose Weight Home Workout
For people wanting to lose weight, this defiantly deserves a spot in our best workout apps article. The app consists of fat burning workouts focused on legs, belly, and arms. With voice instructions and animation, it almost feels like you have a personal coach. Workout intensity increases day by day in the 30-day workout plan. You also get daily reminders so that you don't miss out on any session.
For premium customers, it provides workout routine such as Face slimming, Belly Fat burner, Morning workout and many more. You also have the option to put in your BMI and set a target weight, and the app would itself customize a routine. That helps you reach the goal within the 30-day mark.
Available on: Android
Price: Free, offers in-app purchases.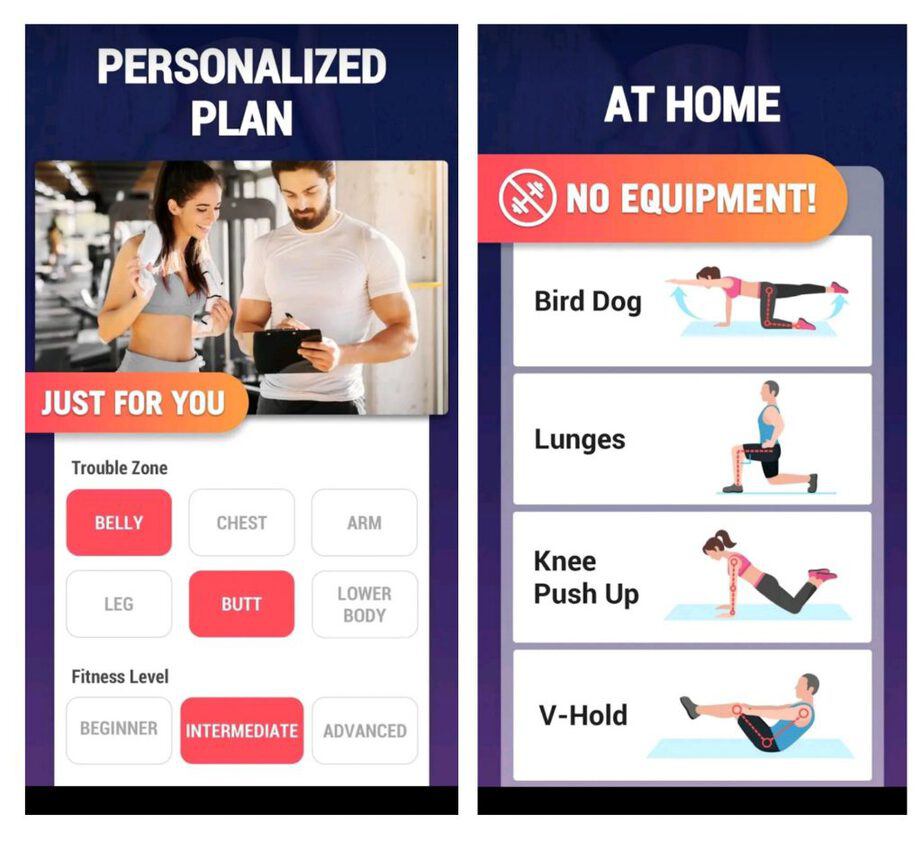 5. FitOn: Fitness Workout Plans
In the matter of customization, this is one of the best workout apps. The workout video ranges from cardio to strength training to HIIT, yoga, Pilates, dance, barre, and more.
The app provides a workout based on your needs and goals. It asks you to answer a questionnaire so that a detailed workout plan is provided. The app also provides classes from renowned trainers like Cassey Ho, Jeanette Jenkins, Katie Dunlop Kenta Seki, Danielle Pascente, and many more.
Apart from targeted workouts and challenges, it also offers dietary tips and articles on self-care.
Price: Free, offers in-app purchases.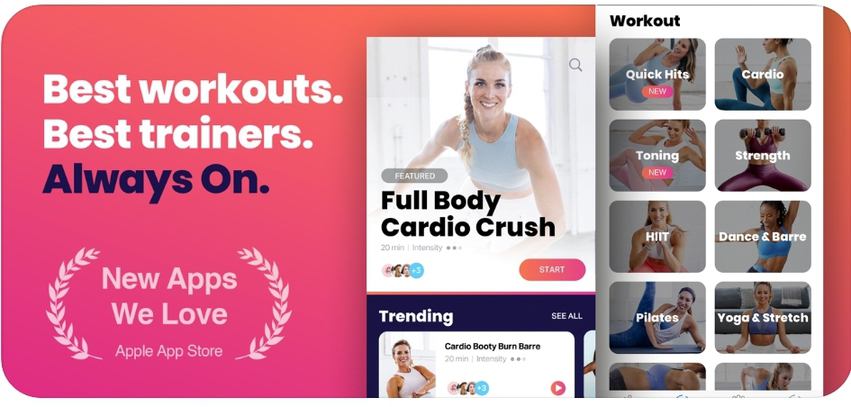 6. Adidas Training and Running by Runtastic
In our list of best workout apps, this one offers a wide range of features and routines. One of the apps with the most features and plans to choose from . you can even customize your workout. Anything from 7- 45 min based on fitness level and goals. With different focus areas such as thighs, waist, core, or arms and each for how long. The workouts range from different varieties, durations to intensity. The workout is led by video and audio narration that is to the point and easy to follow.
It is also compatible with smartwatches. You even have the option to sync it with your calendar to get reminders.
Price: Free, offers in-app purchases.
7. 8fit Workouts & Meal Planner
8fit provides both workout routines and meal plans. You can make a workout plan and create a diet to follow with it. The videos last for 5 – 20 minutes. Users can pick the level and type of exercise ranging from yoga, strength, stretch, HIIT, Pilates, boxing. It also features articles and on fitness, lifestyle, and recipes with low calories. You also have the option topic out food items you want to add to your diet and which you don't prefer. A focuses on improving your mental and physical conditions as well as improving the lifestyle of its users.
Price: Free, offers in-app purchases.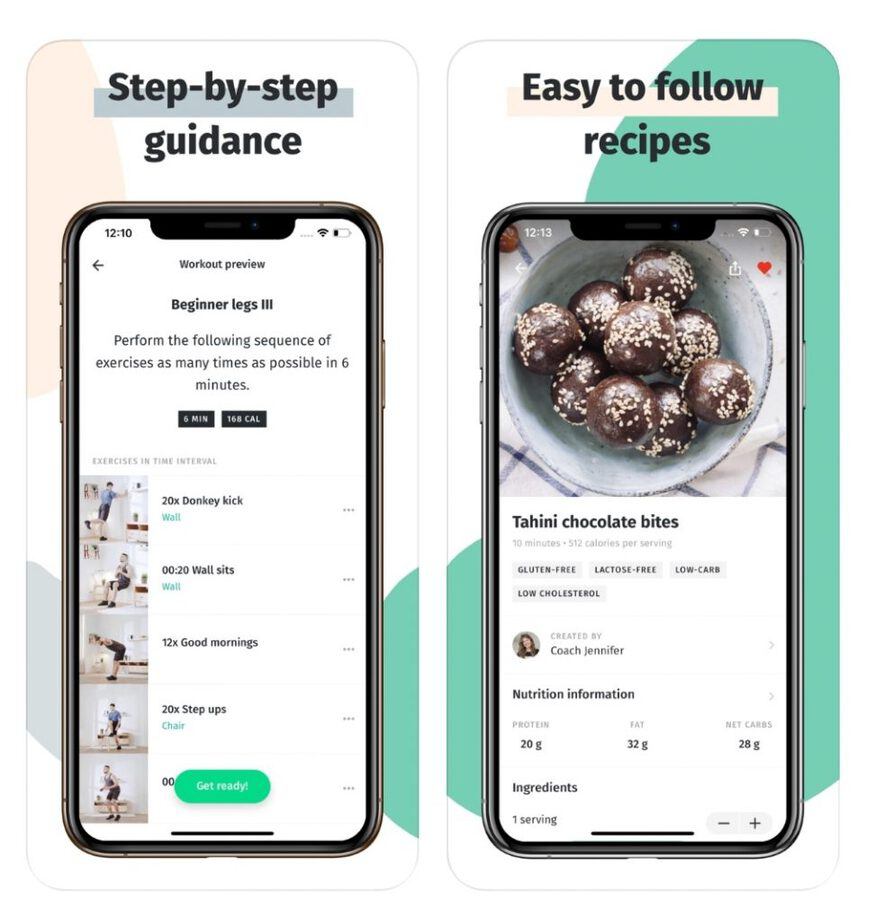 8. Jillian Michaels Fitness
Jillian Michaels Fitness home workout app offers a 7-minute workout. Suitable for both beginners and advanced levels. It comes with diet plans, calorie counter, and weight loss programs. Suited for a wide variety of users, it has more than 800 videos. Kickboxing workout, Post and Prenatal workout, 5K & 10K running with GPS tracker, and many more features. You also have the opinion to select equipment based on what you have at home. Ban workouts that don't suit you and increase the duration for your preferred ones. Another unique feature is its Sync function adjusts the beat of the music to the pace of your workout.
Price: Free, offers in-app purchases.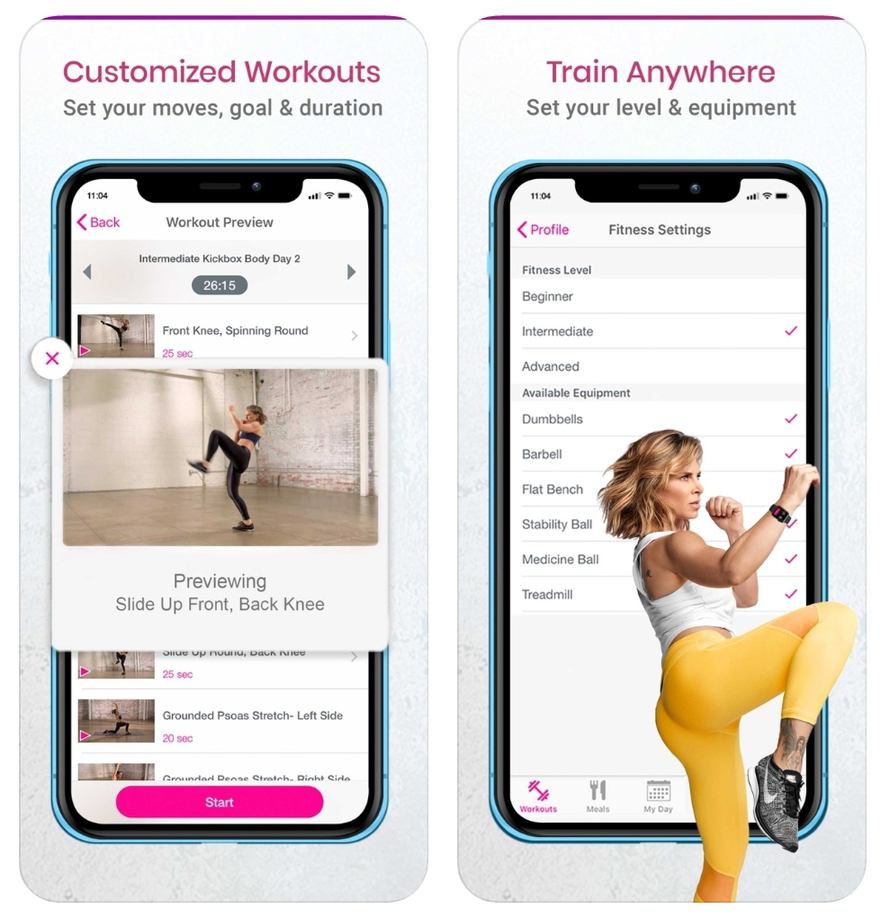 9. Daily Workouts App
Daily workouts offer some easy to do workouts, for which you require almost no equipment. It has videos ranging from 5 – 50 minutes. Certified personal trainers demonstrate the routines. You can choose which area to target, from abs to legs, back, and butt.
It also comes with a timer and offline support and on-screen instructions. The paid version of the app adds more workout regimens, even more exercises, equipment-based workout, and no advertising.
Price: Free, offers in-app purchases.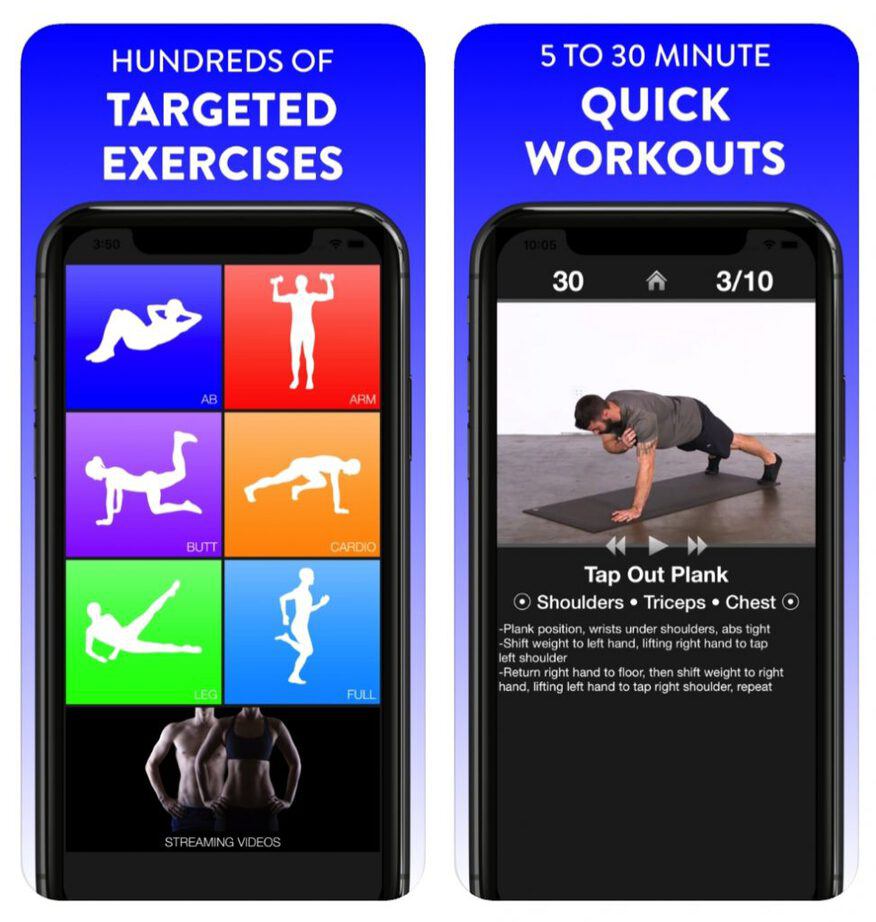 10. Fitness Home: Home Exercise, 30 Days Body Workout
It offers a 30-day workout routine. The video lasts for 15 – 25 minutes and comes with guided instructions and animated demonstrations. Not only that it also has a 30-day dietary chart. There is a menu for breakfast, lunch, dinner, snacks, and the daily amount of water you have to drink. With a vegetarian diet option too. It also has routine for Abs Workout, Leg Workout, Core Workout, Butt Workout, Yoga Beginner, and Morning Warm-Ups. It comes with reminders to keep you motivated. You can also save your results from tracking changes.
Platforms: Android
Price: Free, offers in-app purchases.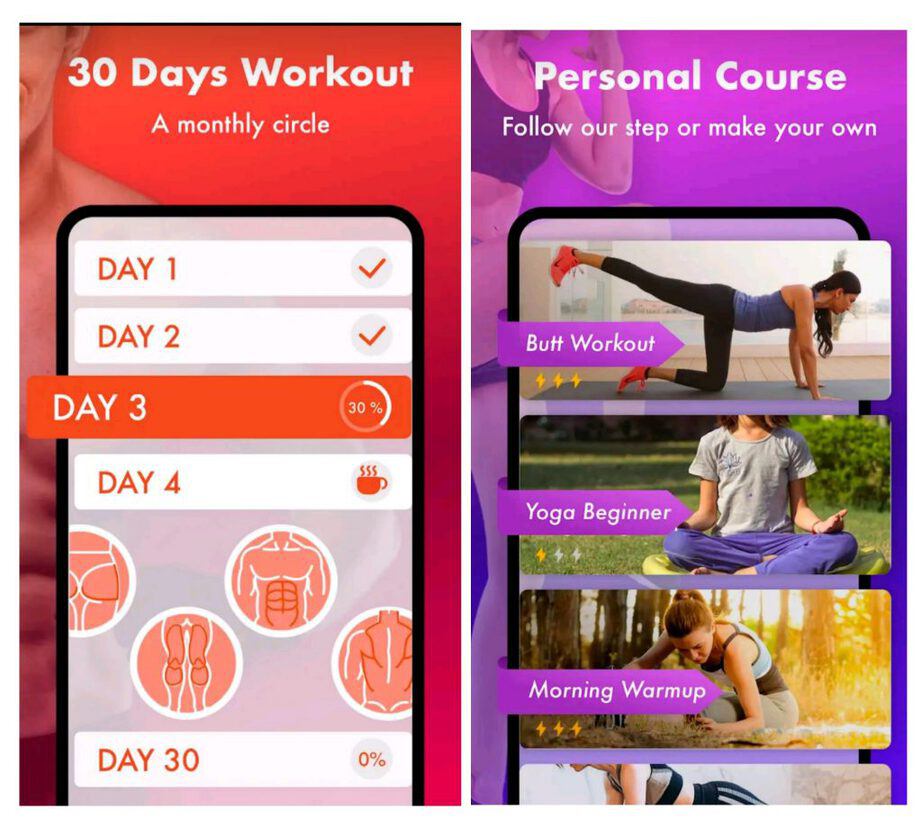 Happy workout!
Also Read: Top 5 Best Fitness Apps for Android