In the early days, sharing the location used to be challenging. If you were to share your location, you would have to text the exact address or spend time explaining it on the call with proper pin code and landmarks. On the other hand, it created troublesome for another person to understand it. In a country like India, where there are labyrinths of streets it becomes tough for people to find the exact location. All thanks to technology, its rapid surge has eased this issue.
Whether you have to inform your family and friendsabout where you are, when you'll be reaching or you have to receive a parcel from the delivery person, location plays a crucial role. Nowadays we are even capable of sharing our live location which helps us to estimate the time of arrival and from the viewpoint of safety & security, it has become handy for parents too to track their children.
There are several ways to share your location easily. Google Maps is one of the bestapps which has played a very impactful role in the navigational field and can be used forsharing your location. WhatsApp which is primarilya messaging app has several useful features and one of them is location sharing, so we can use it too. This article will let you knowhow you can share your location with the help of GoogleMaps and WhatsApp on Android devices and iPhones so that if you ever need to give someone directions to your place or share your live location, you can do that by following these simple steps.
Share Your LocationUsing Google Maps
1. The first step is to turn on the Location or GPS of your Android or iOS smartphone.
For Android: To do so, simply click on the Location icon from your phone's notification menu.

If the Location icon doesn't appear in the notification menu for Android devices, then go to phone settings and tap on Location settings. After that just tab on the location toggle to enable the location service.


For iOS: Goto settings >Privacy & Security > Location Services andtogglethe location service button to enable this feature.

2. Once you successfully enable the GPS/location service, open the Google Maps app on your Android/iOS device.

3. Next, click on the profile icon at the top right corner.

4. You will get the options list once you tab on the profile icon, just select Location sharing .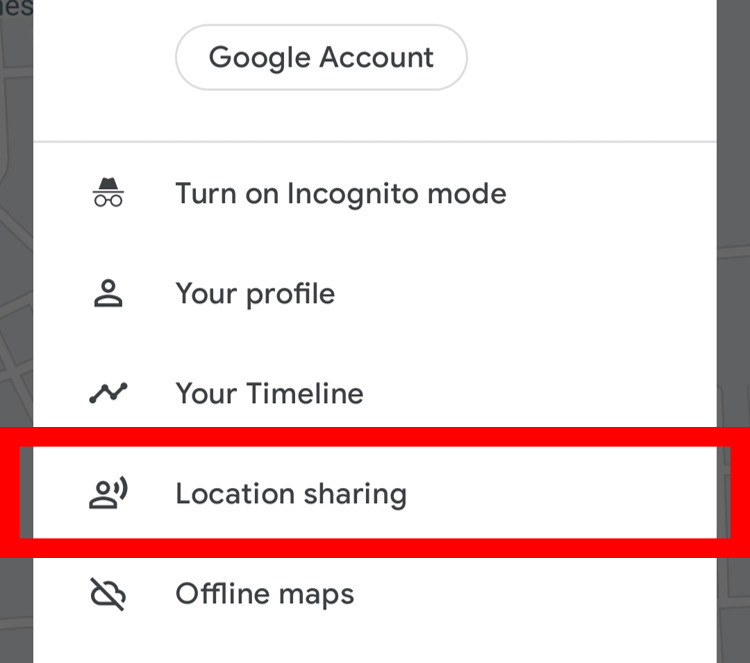 5. Under location sharing, click on Share location .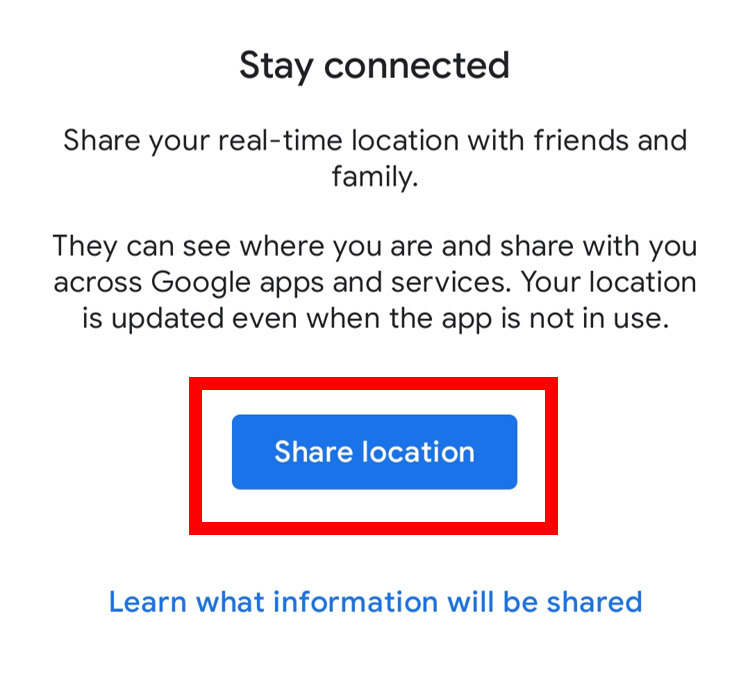 6. Now you will have two options to choose from:
The first one is for a limited time period. You can set the time frame for which you want to share your live location. Selecting this option willgiveyou variousways to send your live location, through E-mails, WhatsApp, Messages, etc.

The second option is Until you turn this off . This can be used to share your live location without any restriction of time frame. If you select this option, you will only be able to send your live location via e-mail .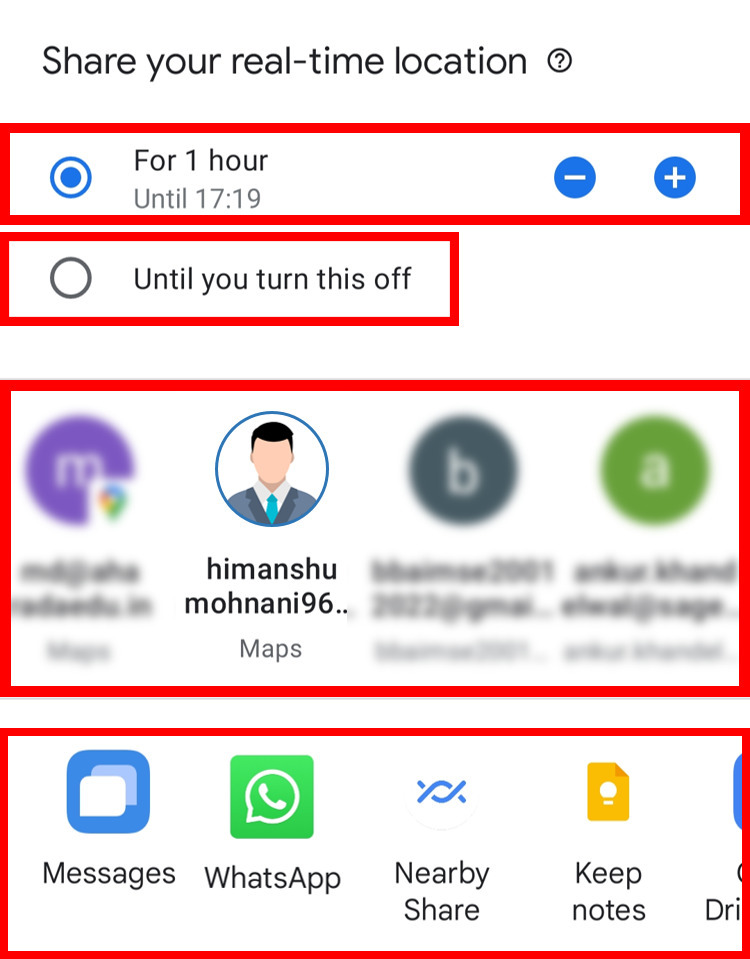 7.If you select WhatsApp to shareyour location, a popup window will appear. Tap on Share and you will be redirected to WhatsApp. Select the contacts or groups and send the link.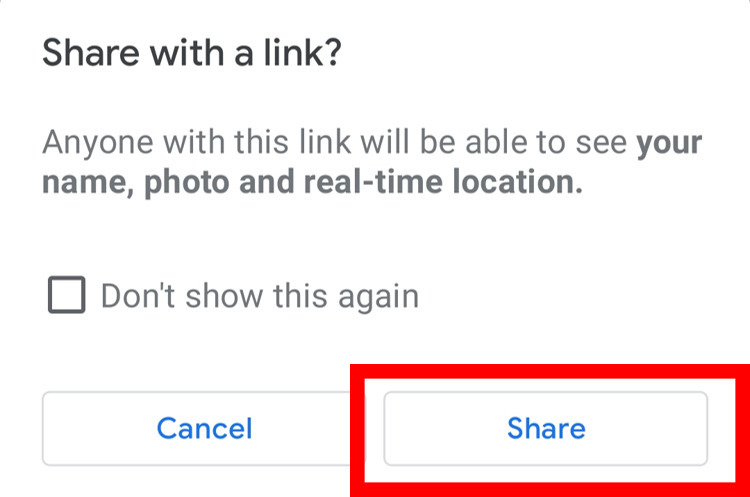 8. To stop sharing your location, open the Google Maps app. At the bottom, you will see Sharing via a link, tap on it.

9. Click on stop andyou are done with the complete process.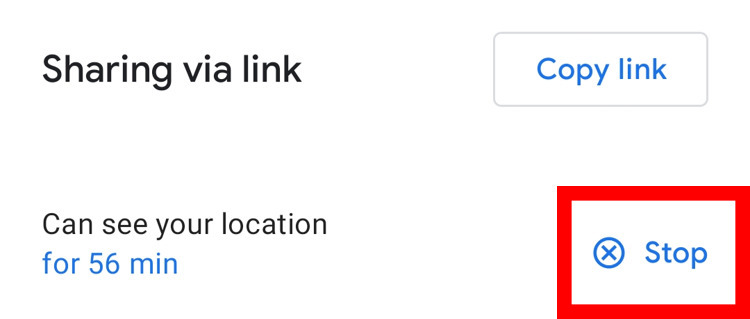 Share Your LocationUsing WhatsApp
1. Enable the Location from notification or from phone settings . For this, you can follow the 1st step that we followed to share the live location using Google map.
2. Next, open WhatsApp and selectthe individual chat or the group chat in which you want to shareyourlocation.

3. Goto the WhatsApp location option.
For Android: In theText Box, tap the Paperclip icon and you will see various options to select from. Selectthe Location icon.


For iOS: Click on the plus icon which is near to text box and select the location option.

4. Once you click the Location icon, you will see your current location. Now there will be two options to choose from:
Share live location (By selecting this option you will share your real-time location. So, if you start moving from your place, your location will update automatically.There is an additional benefit to sharing live location, you will be able to decide how long the location sharing will last and can end it at any time).

Send your current location (If you select this option then it will share the location where you are present. The current location will be static, i.e. it won't change even if you move away from that place)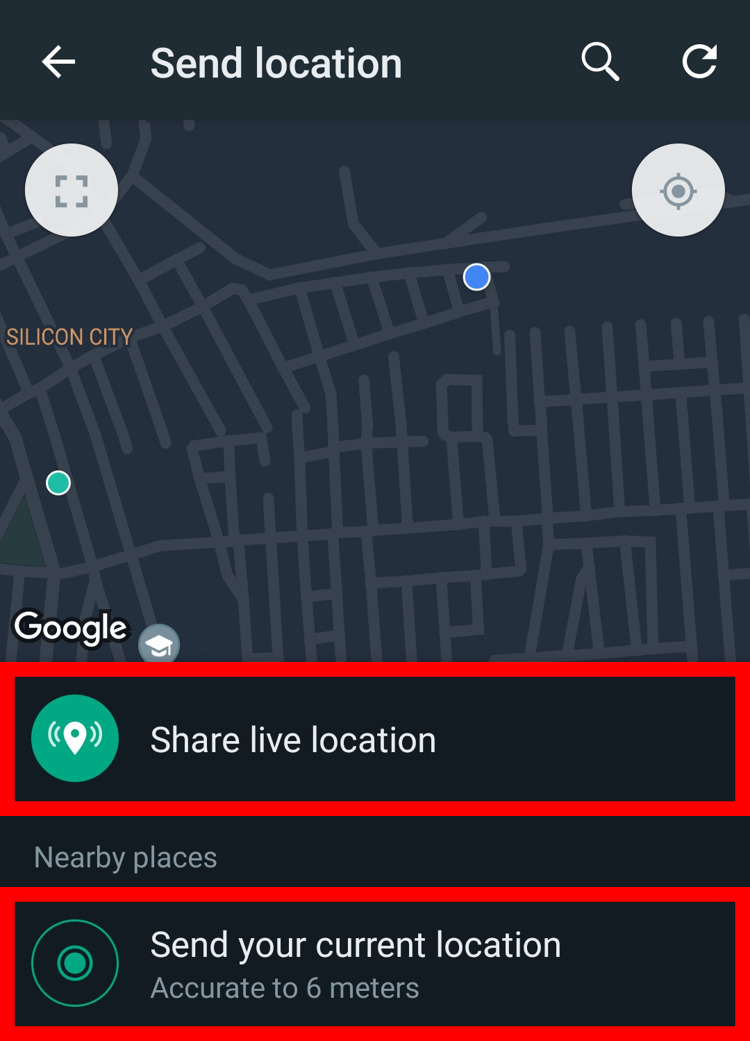 5. If you select Send your current location option, then your current staticwill be sent andif you select Share live location option, then the next step will be to choose a time frame for which you want to share your live location.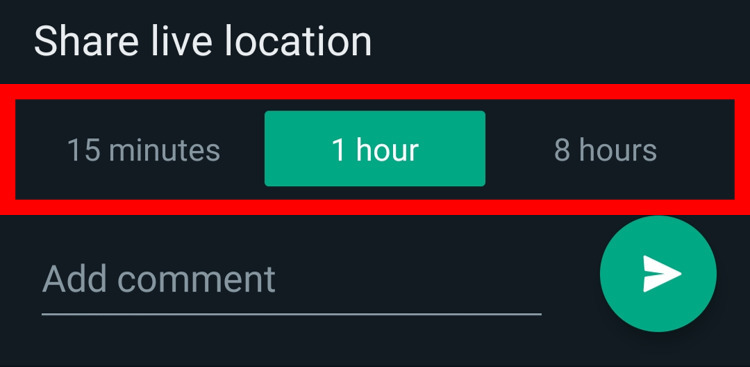 6. After deciding a time period, you are done with the process and if you want to stop sharing your live location, you can tap on Stop sharing anytime.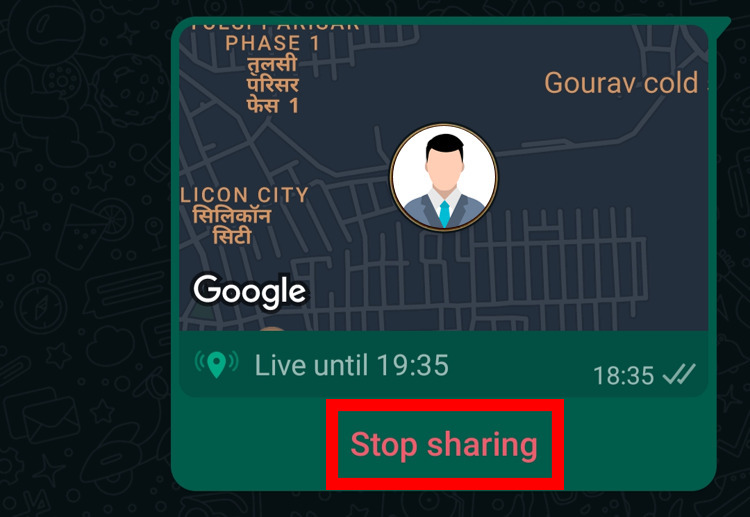 Happy location sharing…