Gmail has so much to offer than compose and send emails. In the past few months, Google has improvised its leading emailing platform with high-end customizations to make email managing easier than ever! You can now have full control over what comes in and goes out of your Google account and protect your privacy.
In today's world, 90% of people look upon Gmail as a secure email service provider for personal and business communications. Owned by the search engine giant Google, Gmail is trusted by a billion users and comes loaded with many advanced features.
What if you can tweak a few settings to make emailing faster? Sounds exciting? Try these Gmail hacks and tricks to make your job less cumbersome.
1. Import from Other Email Accounts
In this technologically advanced era, it's common to have multiple email accounts, but managing them can be a chore. With the newly introduced features, you can import contacts from other accounts and organise all of them in your Gmail account. Follow the below steps to import and Emails.
To import emails, go to Settings and select Accounts and Import from the drop-down list coming on top.

Click on Import mail and contacts and select Import from other addresses as well.

Next, Type the email address you wish to import your contacts from and enter in the space provided in the pop-up window.

Lastly, confirm your access to import by logging in to that particular email address.
Read Complete tutorial on How To Import And Export Google Contacts: A Step By Step Guide
Note: You can only transfer messages and not folders or labels. So reorganize any message imported from other accounts once they enter in your Gmail.
2. Text from Gmail When Your Phone Is Dead
It's awkward to carry a power bank with you wherever you go. Gmail now allows you to send texts whenever your phone becomes dead. You don't need to charge your phone overnight, neither keep your phone connected to a power bank all the time. Gmail can manage it from your desktop.
All you need to know is the contact number and carrier address of the recipient. To send a text, compose an email typing the 10-digit mobile number as the usernameand the carrier's gateway address as the domain namein the Tofield. Gmail will deliver your message right away!
3. Be Creative With Filters
Did you know filters can do a lot more other than segregating emails into categories? Gmail comes loaded with sophisticated filters that automatically transfer unwanted emails in the junk folder. For instance, a filter that searches for the word "unsubscribe" in your inbox and sends those emails to the junk folder by default will discard any newsletter you may not have signed up for.
Similarly, a customized filter for "tracking number"will automatically collect tracking information for all your online purchases and store it in one folder. Try this out to create Gmail folders easily.
6 Easy Steps to a Clutter-Free Inbox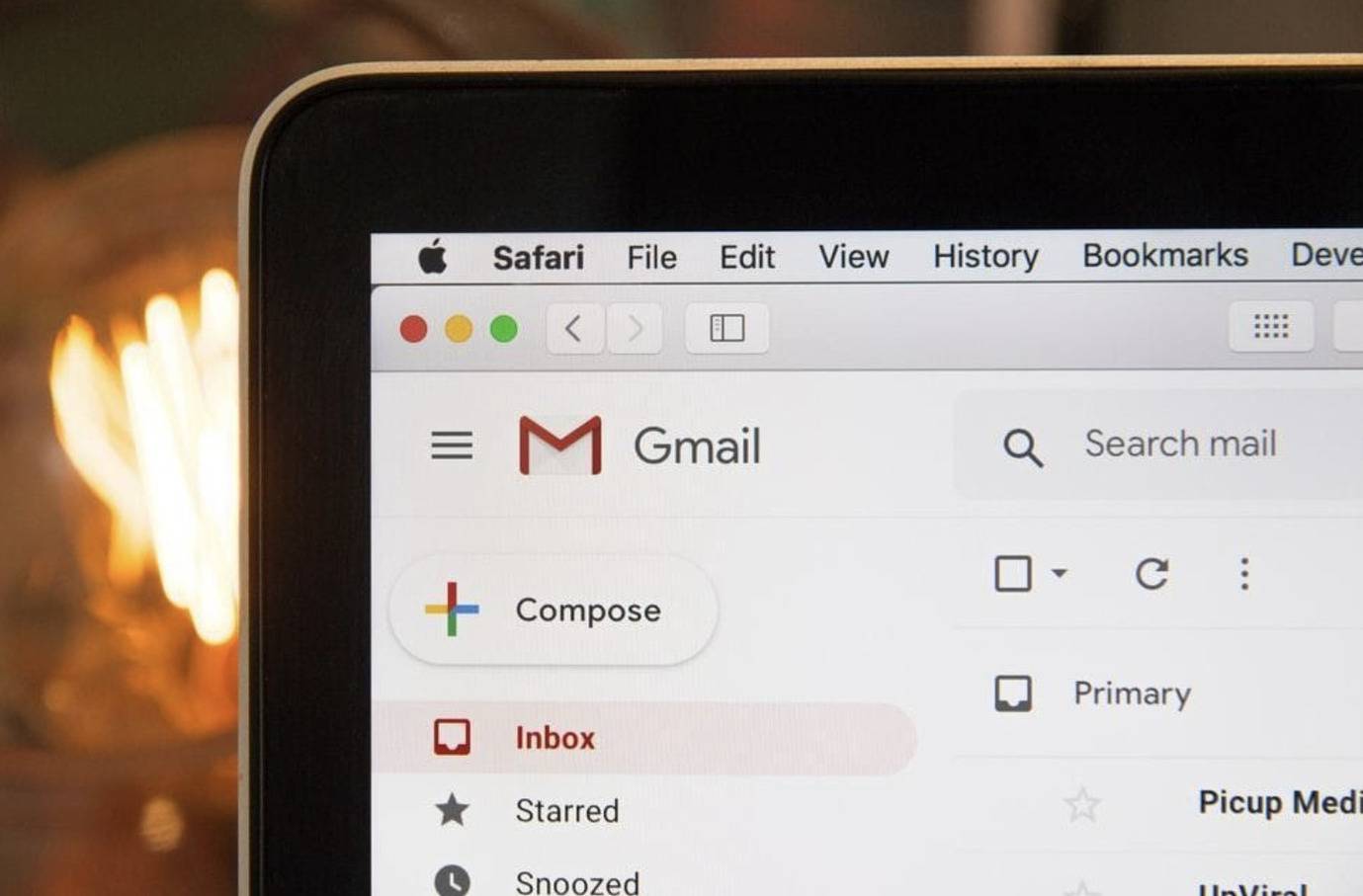 Press the gear icon and click on Settings.

Locate the Filters & Blocked Addresses and select them.

Click on Create New Filter.

Type the relevant keywords in the field.

Click on Create Filter.

Determine how to go about with the filtered email-Delete it, Achieve, Mark as Read, and so on, and you are all set!
4. Use Gmail When You're Offline
Gmail is more powerful than you could even think of. Do you know you can access Gmail now in offline mode? If you have been missing out on this, try this out and continue working in Gmail even when you're offline! Although the initial work will be completed once your internet connectivity is restored, you can still access Gmail, compose your emails, and save them to be delivered later if you switch on the Offline mode. Go to Settings, turn on the Offline tab and enjoy working!
5. Block Suspicious Users
Gmail transfers any email considered suspicious or fraudulent straight to your Spam box. At times, you might receive emails from people whom you don't like and would like to delete them from your inbox. The most practical way of getting rid of those unwanted emails is just by blocking the sender. Blocking a user in Gmail is no fuss. Find an email you have received from the person, open it and click on the three vertical dots next to the Reply icon. You will find a drop-down menu from where you need to select the Block button. As an alternative, you can also create a filter that will help you block unwanted emails quickly and effortlessly.
An article published in Forbes enlists an incident where Gmail users received mysterious spam messages from their email account. Whoever was behind those spammed messages was taking undue advantage of the 'bounce'. However, no Gmail passwords were hacked, and no accounts were broken. So how did that happen? Simply by spoofing header information in the message. They popped up in the email address and sent it off to an SMTP server. A system called DMARC was created in 2012 to restrict this kind of spoofing.
6. Check Your Last Email Login
With cybercrime increasing day by day, it has become essential to strengthen your privacy while using Gmail. Your emails contain personal credentials that you might refrain from sharing with others. Emails are prime targets of hackers who access your credentials and use them for committing various frauds. If you suspect any illegal login attempt in your Gmail account but have no idea how to track it, you can review your last account activity from your email access history.
The process is easy and takes a few seconds. Open your inbox and scroll down at the bottom of the page. In the extreme lower right corner, you will find the option Last Account Activity. By clicking on Details, you can access how long your email was accessed last.
Hope you liked this post on top Gmail hacks, which you were unaware of all this while. Get to know more interesting Gmail tricks and make the most of your email account.
Happy reading!