Android vs iPhone is one of those controversial topics which can have never-ending discussions. Everyone has their own opinion about it and can certainly disagree with what we're about to talk about next. Companies manufacturing devices with Android as its OS provides a very wide range of devices from low to high costs. Now let's compare and see which device is better.
The battle started in 2007 with the introduction of the iPhone in the smartphone market has not yet ended. Both iPhone users and Android users have different opinions about the two smartphones. It is obvious that the user using the iPhone will always defend the iPhone and it is the same for the Android users as well. It is not for the hardware of the phone. The real fight is between the operating System present in these phones. The iOS operating system for the iPhones and the Android Operating System for the other smartphones. The Android vs iPhone has got real and wiped out all other mobile operating systems from the market. It now Android v iOS everywhere.
Related Article: Android Stock Rom VS Custom Rom: Which one is better?
However big the fight is, you have to admit that both the phones have their own pros and cons. The real struggle here is which cons are worth sacrificing while buying the smartphone. Here are some aspects which help you to decide whether to choose an Android or iPhone device.
Android vs iPhone: Which one is better?
1. Cost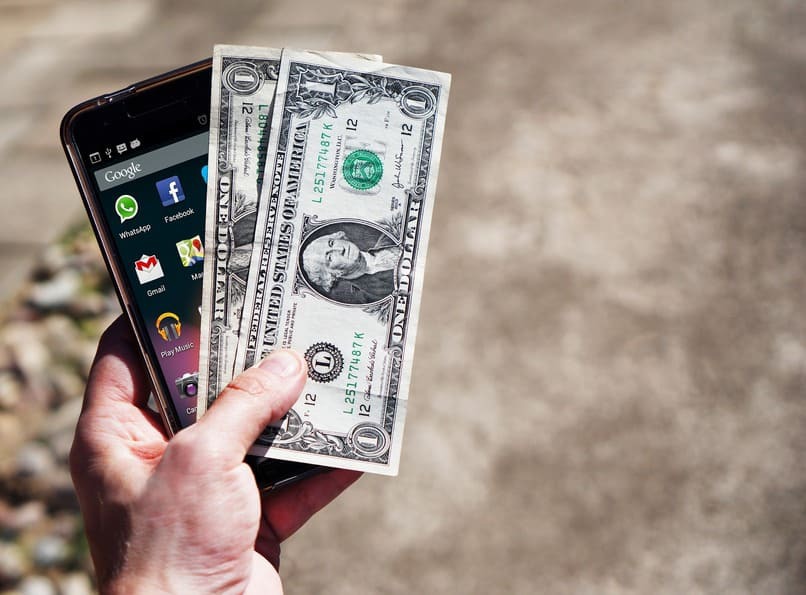 In the battle of Android vs iPhone, the first aspect is cost. You can find lots of options for buying Android devices based on their prices. You can find a cheap Android device and an expensive Android device as well. Their functionality, durability, feel, all varydepending on what kind of model you buy.
While in the case of the iPhone, most of them are quite expensive. Even if you buy the cheapest iPhone model you will get quite good features and functionality on an Android device at half the price. If you are on a budget buy, then the iPhone is not for you.
Winner: Android
2. Ease of use
With the introduction of the iOS interface, using smartphones cannot be easier. Some claim that Android is much easier in terms of usage but Android also does not lack behind. Well, it is very difficult to decide which one is better.
However, with Android phones, you have full control over the apps and the operating system as well. The iPhone just fails to provide such a level of customization. The fact that Android can be set up as you want, makes Android a favorite for everyone. But if you are someone who does not like to play with the operating system, the iPhone is not a bad option for you.
Winner: Android
3. Customization
You can customize an Android device to the highest extent possible. You can go to the core of the OS. And, since Android is open-source, you can root your device and change the source code. You can do lots of cool and extreme stuff after rooting your device. You can install a custom ROM, use apps made especially for rooted devices, and make your device truly yours.
While on the other hand, jailbreaking an iPhone doesn't really do more than allowing you to install 3rd party apps. iPhone lets you customize your icons, lock screen, etc. without jailbreaking but it can turn out to be quite complicated. And you can do so easily using apps after you jailbreak your device. But then again all these functionalities are basic in Android and you don't even need to root your device. Again in the war of Android vs iPhone, the Android is clearly ahead of the iPhone in terms of customization.
Winner: Android
4. Camera quality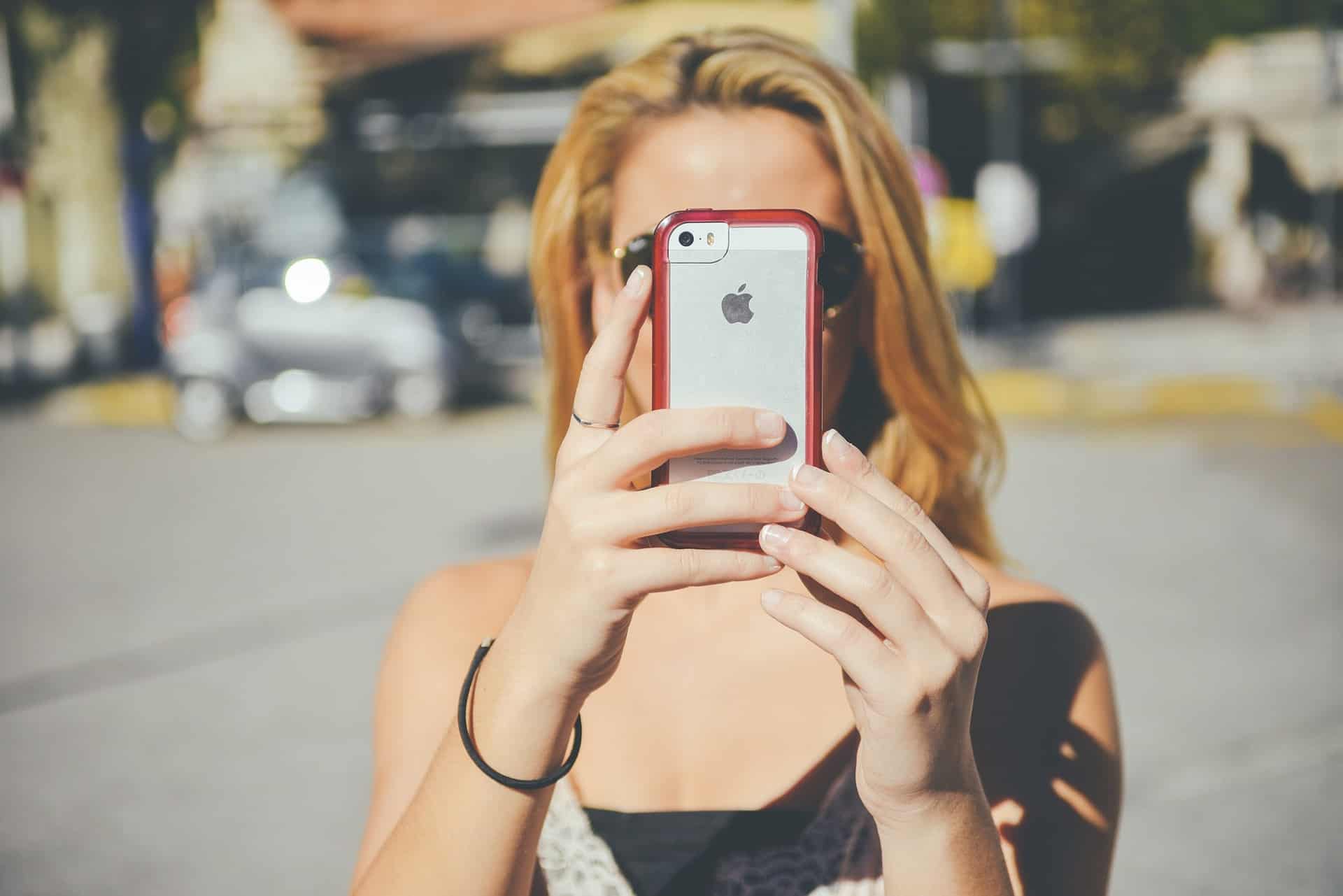 Well, you can come to a final verdict on camera quality if you compare specific models. Studies show that when you compare the finestAndroid and Apple smartphones like Pixel 2 XL and iPhone X, results are so close that it's really hard to differentiate. But generally, the iPhone provides pretty good camera quality in all of its models. While this is not the case in Android smartphones. Here if we compare Android vs iPhone on the basis of camera quality then Android smartphones provide cheaper camera quality comparatively, except for some high quality, expensive Android smartphones.
Winner: iPhone
5. Choice of Models
Android gives you a wide range of options to choose to range from mid-range prices to very expensive ones. However, the best part is that Android offers mid-range phones with the best features. On the other hand, iPhones do not have many variations. The latest launch of the iPhone that is the iPhone12 comes with only three variants with three different prices.
Winner: Android
6. Battery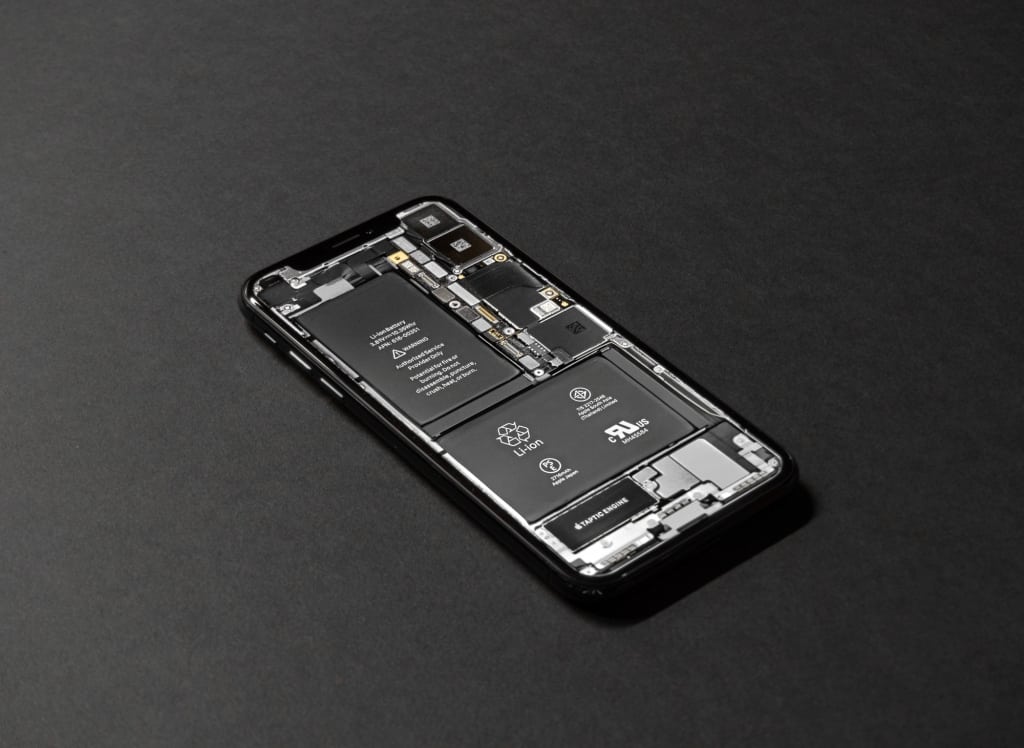 In case if something happens to the battery of your Android device, you can easily change/replace it. You can just open the back case and replace the battery.
While in the case of the iPhone, it comes with an integrated embedded battery that is not removable. Well, actually you can remove it using the right tools, but you are not supposed to do so as it will void the warranty. So if something were to happen to your iPhone battery, you can either get support from the Apple store, get a tech person to fix it, or try a DIY(if there's no option left!).
Winner: Android
7. Battery Life
In the battle of Android vs. iPhone in terms of battery life, it has been heard often that iPhones lack when it comes it battery optimization. Android has done better work when it comes to battery life. So if you are an Android user you do not have to charge your phone more often as iPhone users would have to charge the battery. Reviewers often say that battery optimization of Android phones is better than iPhones.
Winner: Android
8. Buttons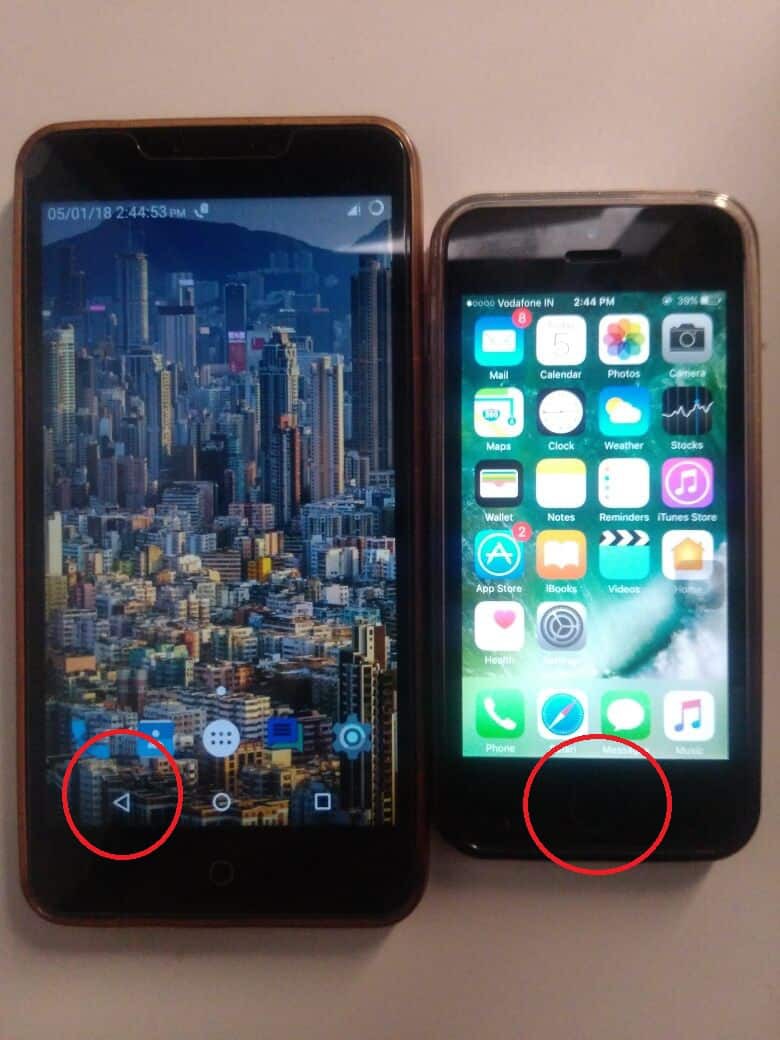 Almost all Android smartphones come with 3 basic button functionalities, the Home button, Back button, and the Menu button. They can be hardware buttons and software buttons as well. These buttons make the task easy and user-friendly.
But you only have one hardware button in your iPhone, the Home button. There is an assistive touch button that stays on the screen at all times when enabled which can be quite annoying sometimes as it comes in the way. But then again you can always disable it.
Winner: Android
Must Read: Unknown Sources VS Trusted Sources on Android - Complete Guide
9. Apps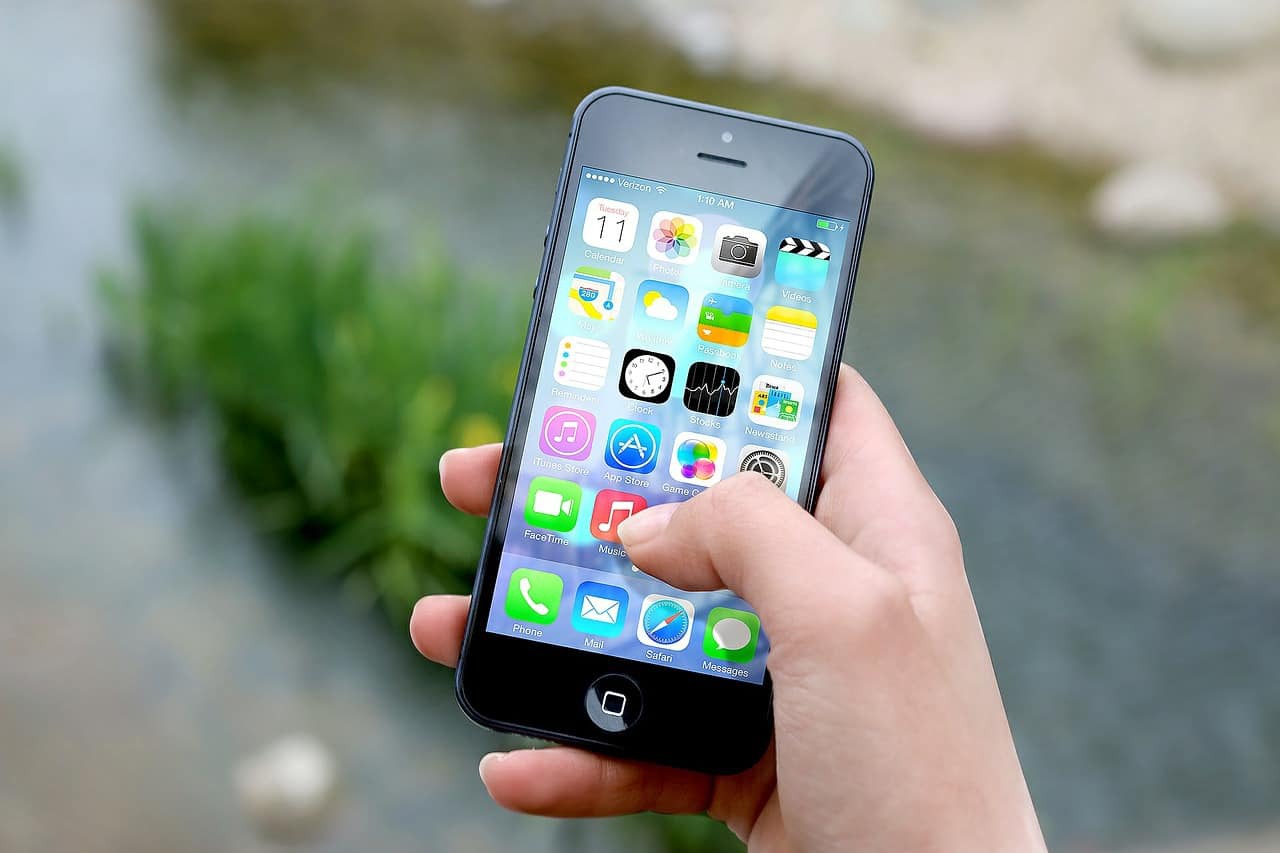 Android holds the highest market share for the OS to be installed on most devices. Although the iPhone takes the win when it comes to selling most devices with iOS. But Android being open source and highly customizable, it has tons of apps to provide to its users, which is not the case in iPhones. Google play store provides a hefty 2.8 million apps while the Apple App store provides around 2.2 million apps. Here again Android is the winner in the battle of Android vs iPhone.
Winner: Android
10. Storage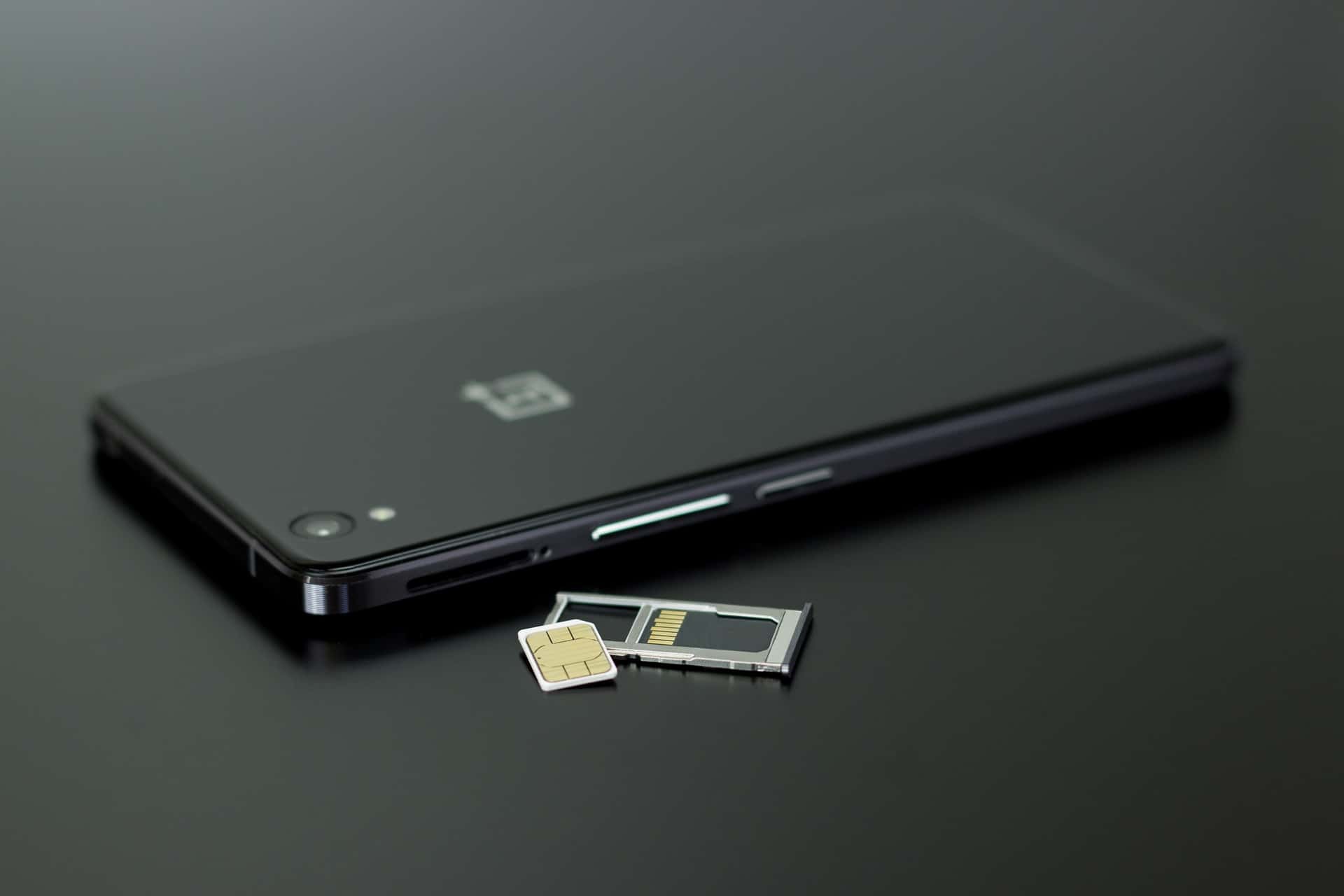 Almost all of the Android smartphones come with expandable internal storage which is not the case in iPhones. You are provided with fixed internal storage. Although, some companies provide various solutions to this like external cases that expand the storage. But that just puts up more weight and makes the phone bulky.
Winner: Android
11. Downloading songs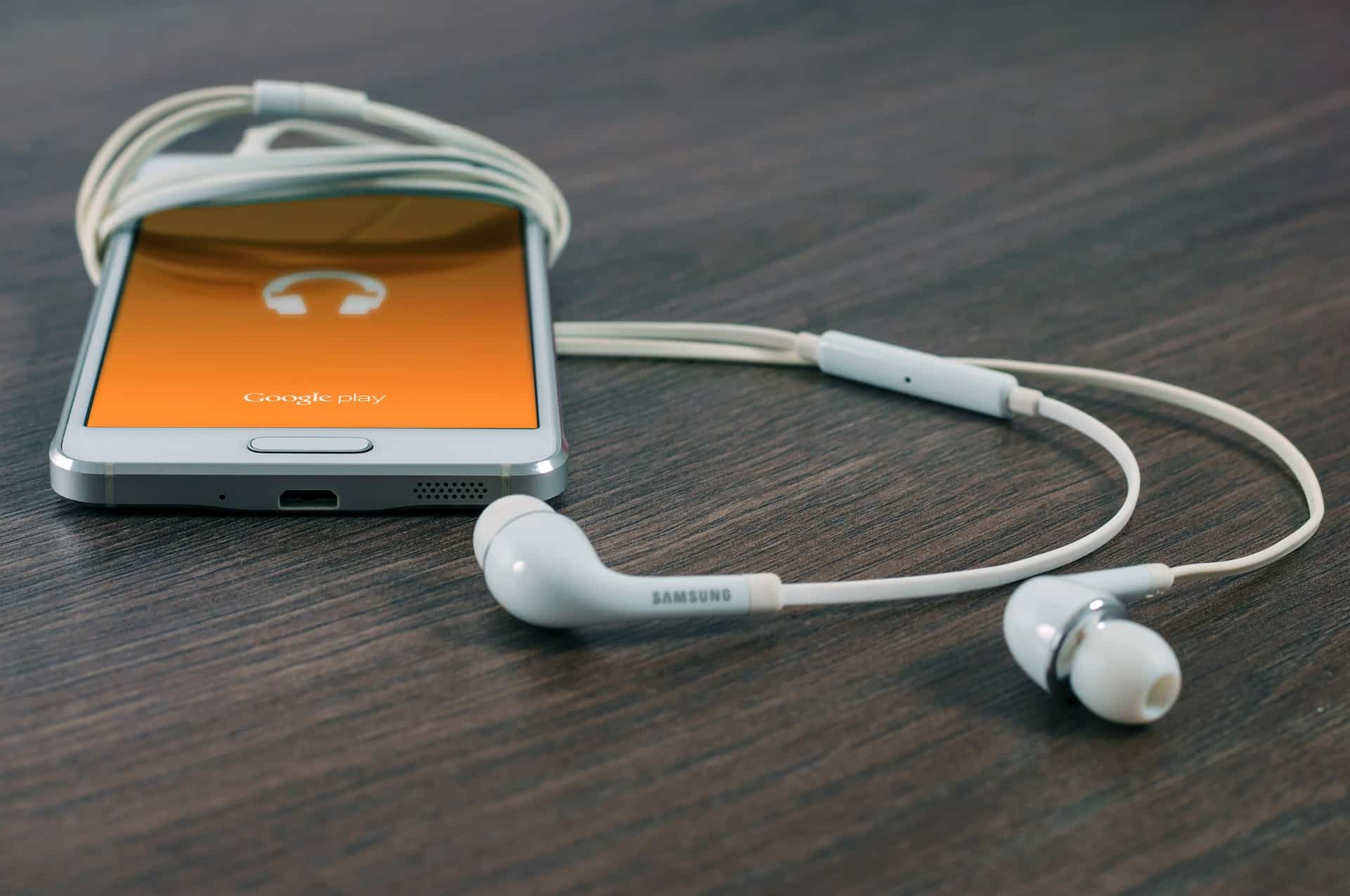 In Android smartphones, you can download any kind of mp3 or mp4 you find on the web. Just press the download button or click the link and save it. It is that easy. Whereas that is not the case in iPhones. You can only download music from iTunes or you can transfer it or copy it from elsewhere. But you cannot directly download it from the web. iPhone is too sophisticated in terms of downloading mp3 or mp4 songs locally.
Winner: Android
12. AI assistant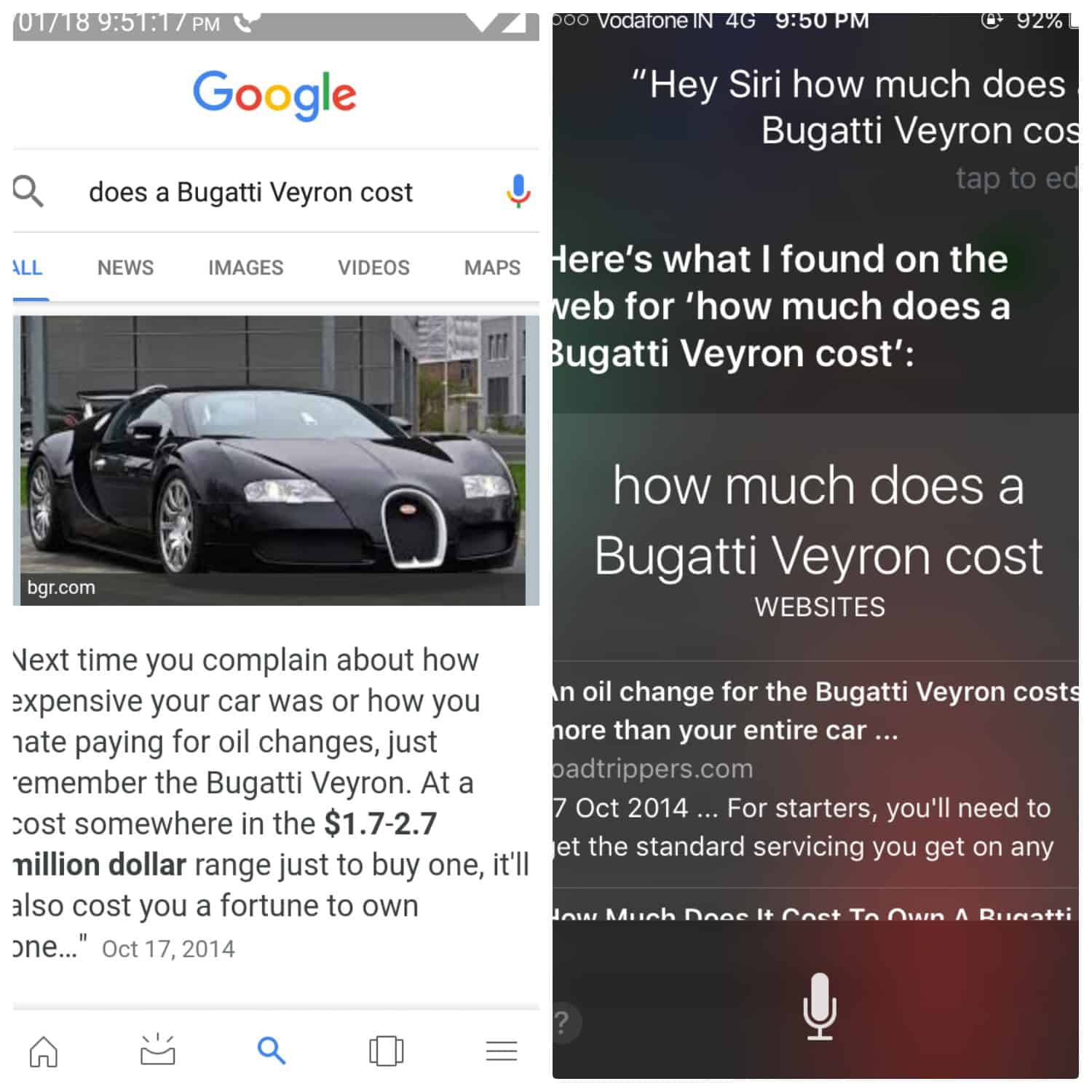 The next comparison in the Android vs iPhone is the AI assistant. Both OS has integrated its own AI assistant. Android smartphones come with Google assistant which is extremely smart and does lots of cool things like opening the lock screen through voice, opening apps through voice, suggest vacation spots, and what not!
Well, there are some things that Siri, Apple's AI on the iPhone, can do that Google assistant can't. But then again, there are other things Google assistant can do that Siri can't.
Winner: iPhone
13. Security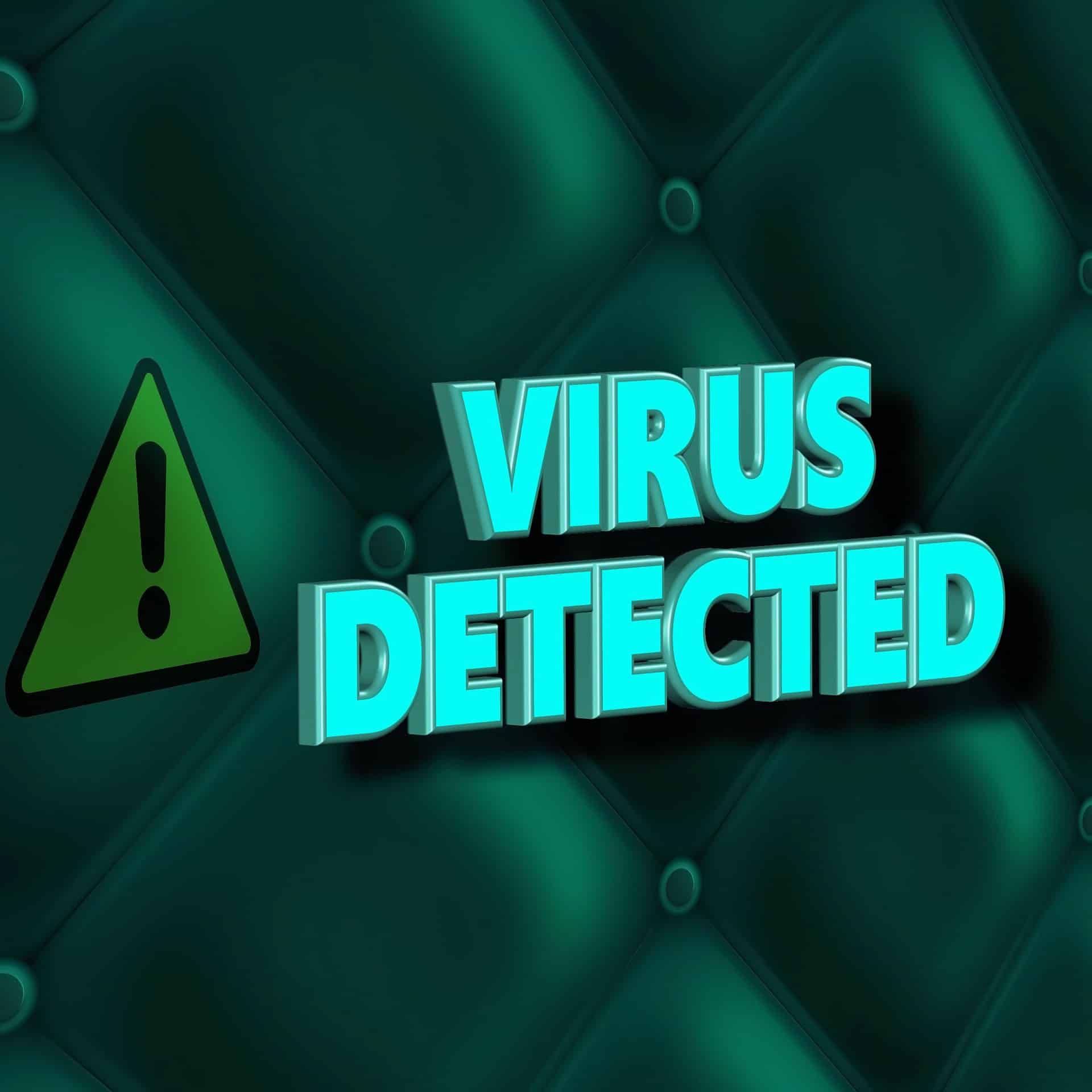 In terms of security, we have to give it to the iPhone because studies show that comparatively, Android smartphones are more susceptible to malware and virus. Even the head of Google agrees to this. Due to Android's open approach, most of the malware is targeted for Android. And as already mentioned above, Apple strictly controls which apps are installed on the iPhone, hence it is less susceptible to viruses and malware. And moreover, the security of Android also depends on the hardware and its manufacturer.
Android is provided by lots of manufacturers around the world in form of various models. So all these manufacturers can have their own hardware and software security configurations. And in the case of the iPhone, there's only one sole manufacturer, Apple. Hence, no one else can decide its internal configuration and security approaches.
Winner: iPhone
14. Updates
The difference between Android and iPhone in terms of the update is that iPhone comes with regular updates whereas Android phones don't come with frequent updates. In fact, most of the Android phones like Lenovo Phab2 does not even receive any updates, and even if some the Android phone receives an update, it is never on time. The update for Android always arrives late in comparison to the iPhones. Additionally, you can say updates on IOS is very consistent. In terms of updates in the war of iPhone vs Android, iPhone is completely ahead because of its early and stable updates.
Winner: iPhone
15. Accessibility
Both Android and iPhone offers a wide range of accessibility features. However, uniformity in all iOS devices makes it easier to use an iPhone. On the other hand, Android differs with different device manufacturers. You will always find Samsung phones having a different interface as compared to the OnePlus phones. It is hard to admit that Android Phones have a bit complex interface but what to do, the truth can't be ignored.
Winner: iPhone
16. Headphone Jack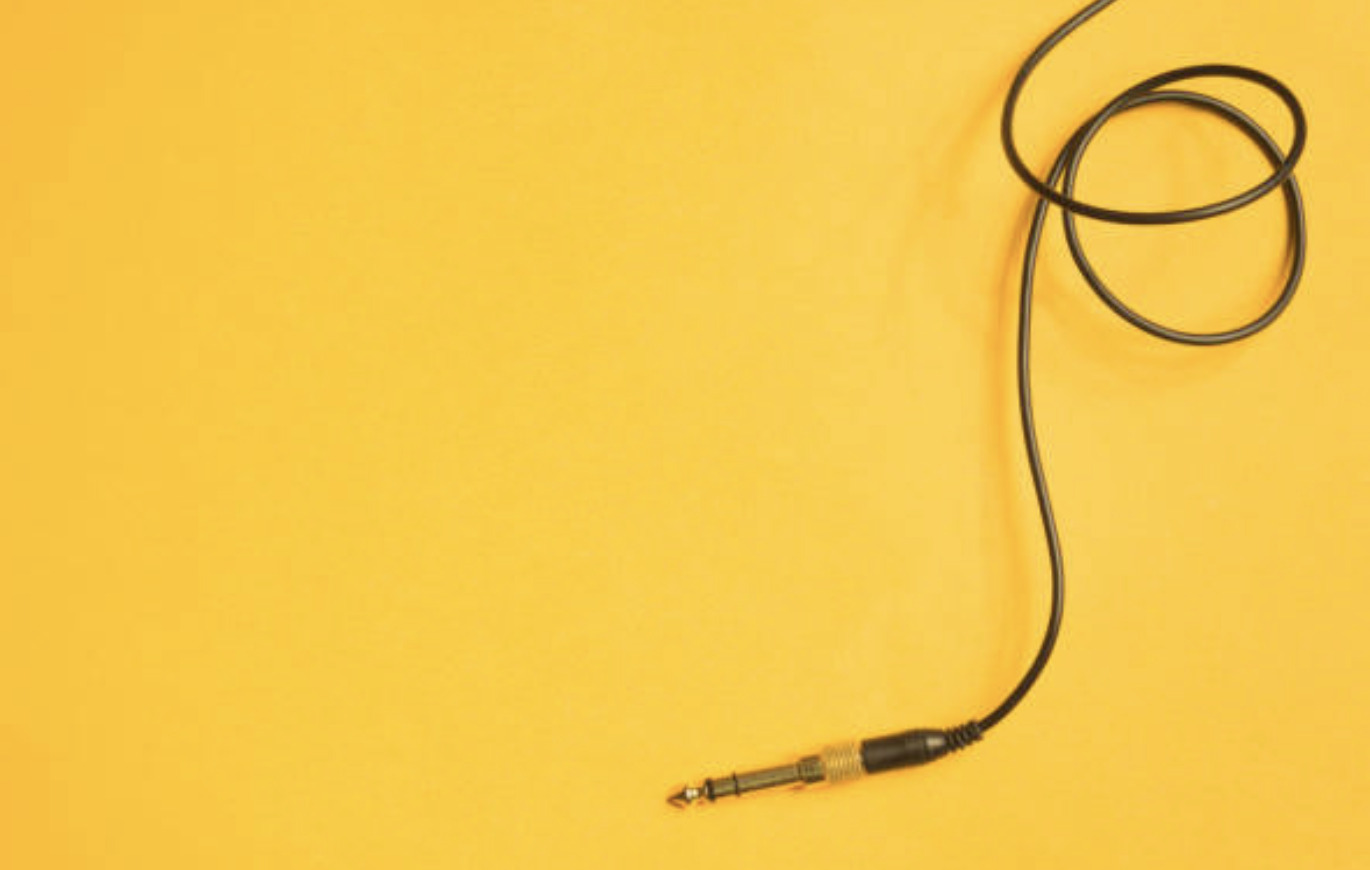 If you are someone who is not a fan of wireless gadgets then the iPhone is not for you. iPhone does not offer 3.5mm jacks for using wired headphones. Android, on the other hand, stills offers headphone jacks. Samsung M51 is one of the latest Android phones with a headphone jack. In terms of the headphone jack in Android vs. iPhone, it is evident that Android will be chosen over the iPhone.
Winner: Android
17. Custom launcher
iPhones are famous for their inflexible home screen. The home screen in iPhones are cannot be replaced by the custom launcher. All you can do is arrange the order of the icons or turn them into folders on multiple screens.
Android lets you have your own custom launcher. If you are not much fond of the default launcher, just download one and customize it according to your choice.
Winner: Android
18. Widgets
To end the Android vs. iPhone, all that is left is Android lets you add useful widgets on the home screen. You are someone who likes to travel, you can easily have a widget that shows the weather on the home screen. You do not have to swipe looking for the particular widget. Whereas while using iPhone you have to swipe for every added homepage to search a particular widget.
Winner: Android
19. File system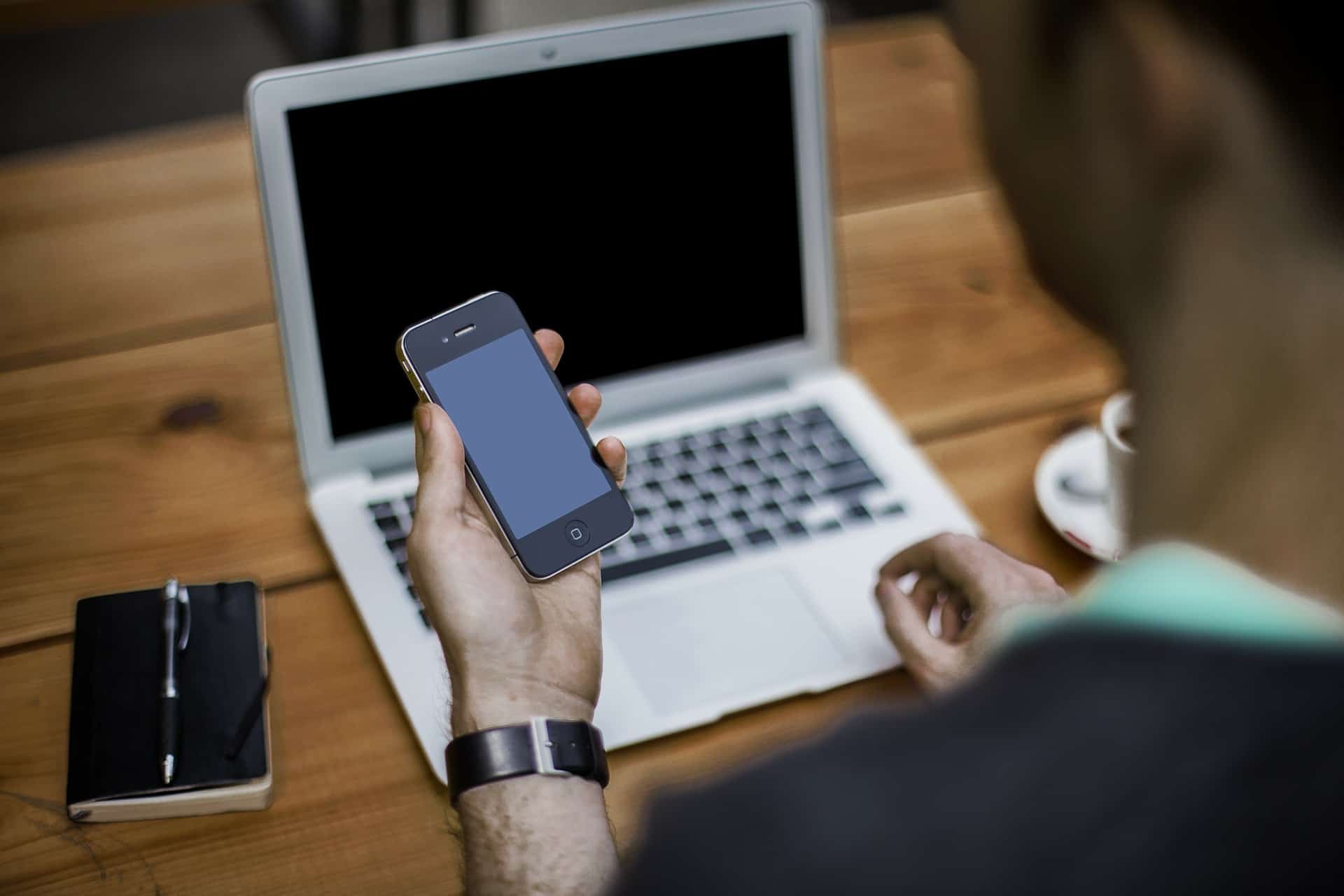 It's very easy to copy files from your Android smartphone to a laptop or computer. You have to just plug the cable into the computer and copy the files. And same goes for when you want to copy files from your computer to your Android smartphone. You have a lot of flexibility when it comes to working and transferring files to and from an Android smartphone.
Well, it's not that easy for iPhone users. In order to copy files from iPhone to PC and vice versa you have to take the help of storage called iCloud and iTunes, and sometimes 3rd party apps. Such functionality is not very open on iPhone. You need to connect to your iCloud and iTunes accounts to copy or sync files.
Winner: Android
20. Making presentations, fliers, and documents
In terms of security, while keeping Android vs. iPhone in mind, it is very evident that who will be the winner. But if you are not aware, let's clear things for you. The Android itself does not have any security problems, but since it uses Google there might be some loopholes through which your personal data can be stolen. iPhone does have some security issues too but you can trust iPhones a little more than Android.
These days we all need to make a presentation now and then, create reports and documents. Apps like "Pages" and "Keynote" are inbuilt in iPhones. "Pages" lets you make fliers, reports, CVs, documents, etc. And "Keynote" on the other hand lets you create presentations. These features come in handy whether you are a student, professor, or business person.
But unfortunately, not all Android smartphones come with these features. It depends on the device manufacturer. But then again, you can always download an app for that and you have to.
Winner: iPhone
Also Read: Android vs iPhone: Which one is better?
Conclusion
On a final note,I would say that both of the devices and Operating system are good in their own ways. It all depends on your usage and requirements. If you want elegance and that standard feel then you should definitely try iPhone. But note that even some standard Android smartphone manufacturers give an equivalent elegance and feel. Although if you are more of an exploring kind of soul and like to experiment with various models and devices, then Android is definitely for that wild heart!