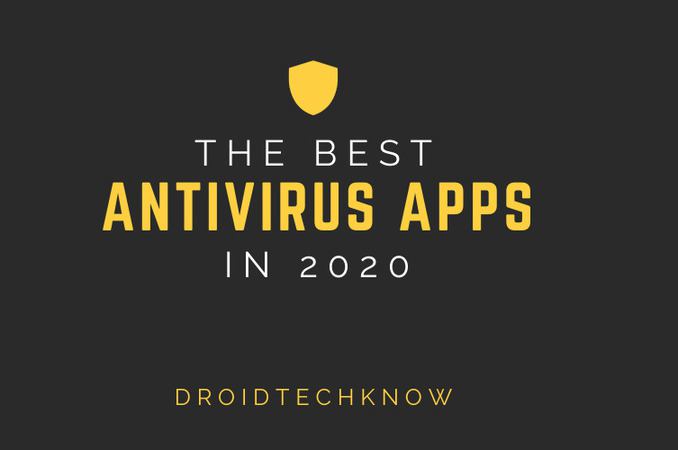 Antivirus is a program designed to helps your system to keep healthy and secure.It protects your system against malicious software like trojans, worms,adware, and more. It detects the viruses and removes these viruses from your devices. So if you want to keep your system safe and secure then you need to download an antivirus for your system. In this article, You will find the best 5 antivirus apps that you can download and secure your device now.
Life without an antivirus app
With an increase in digital-space activities, there's an increase in potential cyber threats. These threats can vary from spams, frauds, installing unauthorized malware to even hacking! The risks put the user on greater danger- like identity theft or extracting money out of the user's bank.
Life with an antivirus app
Needless to say, the simple solution to avoid these threats is one- staying safe. Antivirus apps help the user stay safe online.
The antivirus apps are capable to run timely security checks and identify potential threats.

It then has the power to eliminate viruses.

These apps also help the user perform safe online-browsing.

A password manager is also provided at times by some antivirus software apps.

Trojan horses and worms are also left at-bay from causing damage to your device.
Your guide to selecting the best antivirus software
Check the zero-day attack scanning speeds. How quickly is the antivirus capable to scan and remove the threat or virus.

Check how efficiently they monitor newly-installed apps for security check-points.

How much time does a full-device scan take?

Is the antivirus able to identify and take action against the malware that clean-swipes your personal data?
Antivirus apps that you should download
You don't have to waste time in making an analysis of the market, we did it for you. Here are the top 5 antivirus apps that you can consider downloading in 2020. All of them come free of cost for trials up to 6 months for basic features. Multiple device security and advanced features like IoT security are to be paid for, however.
Norton is a popular and trustable antivirus software producer in this world. The basic features and scans are free for all users and always will be. The antivirus can be used on a laptop, PC, as well as a mobile phone.
The free services include safe web browsing, virus removal- the basics. The free trails last for up to 6 months. After getting a paid package, users extend the strength of the scanning process. The paid features are parental control, VPN, and so on.
QuickHeal is an Indian company. It provides antivirus apps and solutions for personal home and corporate use. We'll talk about personal usage here. In personal use package, the user gets a lot of features. These include secure banking, convenient IoT protection, secure vaults.
The basic virus scanning comes with it without a mention. They provide exceptional security services and also have a support line available on call.
Anyone who knows anything about any antivirus apps has herd the name of McAfee. One of the oldest and trusted safety Softwares providers are popular for a reason. MacAfee is an award-winning software. It can be used on PC, laptops, tablets.
It offers safe web-browsing, threat scanner, performance booster. There are several packages to choose from. The most deluxe package provides up to 5 devices security solutions. For all packages, there's a money-back guarantee if a virus goes un-spotted. It also comes with free customer support.
Another trusted name amongst other antivirus apps is Avg Ultimate. They offer VPN services, protection from viruses, and a tuneup all in one. AVG is also an award winner. It can be used on almost all devices and some IoT compatible devices as well.
They feature best-in-class 256-bit encryption security with access to 50 plus server locations to choose from. The many featured capabilities are of asoftware updater,feature icon disk cleaner, and an app lock.
eScan is also an Indian company like Quick heal, that provides antivirus software. They also offer security services for personal use and also have corporate packages. They offer malware alerts, and a dedicated customer support facility. There's an option of live chat too.
Computers with Windows, Macintosh, Android, Linux, and iOS are all compatible with the software. Real-time protection is offered and promised against spyware, malware, phishing links, etc.
It is a popular saying that your safety is in your hands. So don't use your devices without an antivirus. Get one and keep yourself and your data protected at all times.