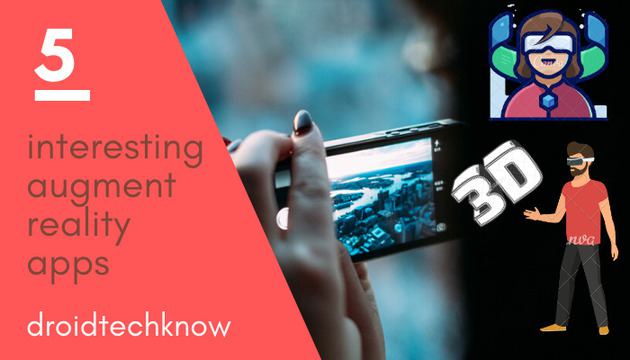 Augmented reality is the thing of the future. The world is advancing faster than ever before and at any given time, there is a plethora of new technologies that we come across. Technological advancement has made it possible to have augmented reality apps for android which we can keep our eyes on. This is creating new and exciting experiences in many fields such as education, gaming, sports, etc.
What is Augmented reality (AR)?
Augmented Reality is a technology in which computer-generated objects are superimposed in the real environment. It enhances the real world by adding virtual objects to it thereby creating a combination of the virtual and real world. Hence, it is also sometimes referred to as mixed reality. AR clones reality via technology and these digitally manipulated and highly interactive objects are perceived as natural. These objects are A lot of companies are leveraging this concept and are coming up with exciting augmented reality apps for android smartphones.
AR has its applications in multiple areas. Some of its examples are Video games for 3D gameplay, businesses for 3D specs, tourism for guided tours, education for pop up books, etc.
We've listed 5 augmented reality apps that you can have on your android smartphone. Remember these applications can be used for multiple purposes and augmented reality glasses are not necessary for using them.
List of 5 Best Augmented Reality Apps for Android
1. Dance Reality-
The first in our list of augmented reality apps for android is Dance Reality. Released in 2017, it is a popular Augmented Reality based dance app and is easily available on Googe's playstore as well as iOS. Virtual tutors in it will train you and you just have to place your foot on the virtual footprints to learn your dance moves. They're not real people, but holograms. You can master different forms of dance from basics to salsa.
Once you install the app, select your preferred form of dance. A virtual tutor will appear next. They'll teach you style moves & grooves. Follow steps to tango. This app is highly useful, interactive and is one of the best AR apps for android.
Pros:
Fun and interactive.

Guided play.

Multiple dance forms.
Cons:
You may need to hold your phone for too long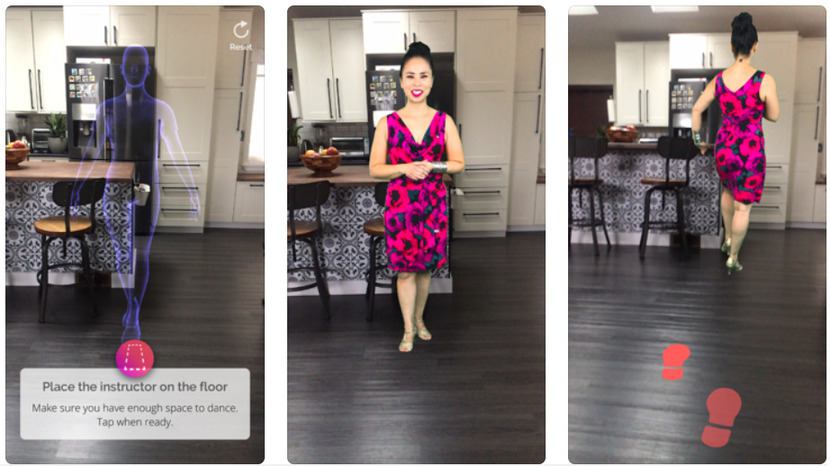 2. Knightfall
Knightfall is a knights & castle game in which you have to defend the city of Arce from an invading army and protect the Holy Grail. It's an augmented reality game involving strategy. Put the phone on a surface and start firing at your rivals. It gives you a highly immersive experience as you physically move around the battlefield, zoom in on the action, and launch blistering attacks at the enemy. It is highly engaging and comes 2nd in our list of recommended augmented reality apps for android.
Pros:
Rich colors.

Multiples modes & characters.

Engaging actions allow you to place and upgrade a variety of defenses.

Allows you to snap pics that you can easily share with your friends.
Cons:
A flat surface needed.

Usual lags.

Check out more awesome real-life virtual reality uses here.
3. InkHunter
InkHunter is like a virtual tattoo parlour on your Android smartphone. Isn't it great to try out a virtual tattoo before going for a permanent one? InkHunter makes it possible for you to see how a tattoo looks on your body. You can try many different styles here. It is easy for you to try them on. You can share the results with your friends online.
Pros:
More added fonts.

Option of choosing a design from the web or its own gallery.

Try tattoos from various angles.
Cons:
Limited categories.

App often crashes during use.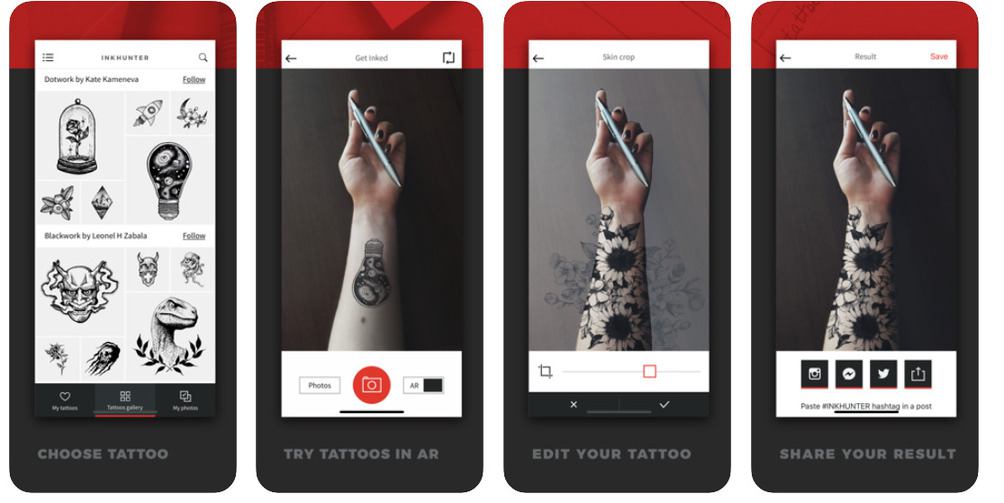 4. BBC Civilisations AR
BBC Civilisations is an AR app developed by BBC media. It lets you explore the art and culture of ancient civilization by creating a virtual exhibition. This app is completely free and easy to use and this makes it a great augmented reality app in the education field. View Egyptian civilizations in 3D and study the treasures with a scan on your phone. It's a new and interactive way to learn about ancient history. Many teachers also have used this app for learning purposes. Its overall features and experience make it a great AR app for android.
Pros:
Informative.

Artifacts are scanned in high definition.

Showcases many historical eras
Cons:
Slow playback.

Often crashes during use.

5. Jig Space
JigSpace is an augmented reality-based educational app where kids can explore 3D models. It is highly engaging and makes learning fun for students. It's a 3D learning experience for free. It lets you learn at your own pace. To use it, point your phone to a flat surface and select from the many topics available. It also allows you to take screenshots of different components. You can also zoom in. It also has a Jig workshop where you can create your own Jigs and share it with the rest of the world. It is one of the bestaugmented reality apps for education and easily features in our list of 5 augmented reality apps for android.
Pros:
Interactive.

Informative.
Cons:
Younger kids may struggle with it.

Works on only flat surfaces.

May require the teacher's guidance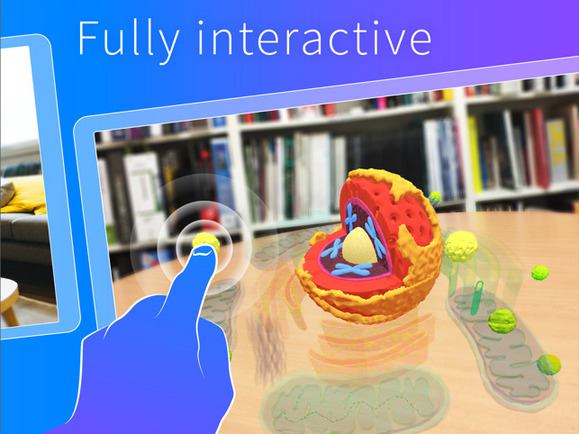 Must Read: WhatsApp Safety Guide | 5 things Not To Do On WhatsApp.
These are awesome apps on augmented reality to try today. Try them out now. Have fun or learn something new.Keep visiting our website for more interesting content.