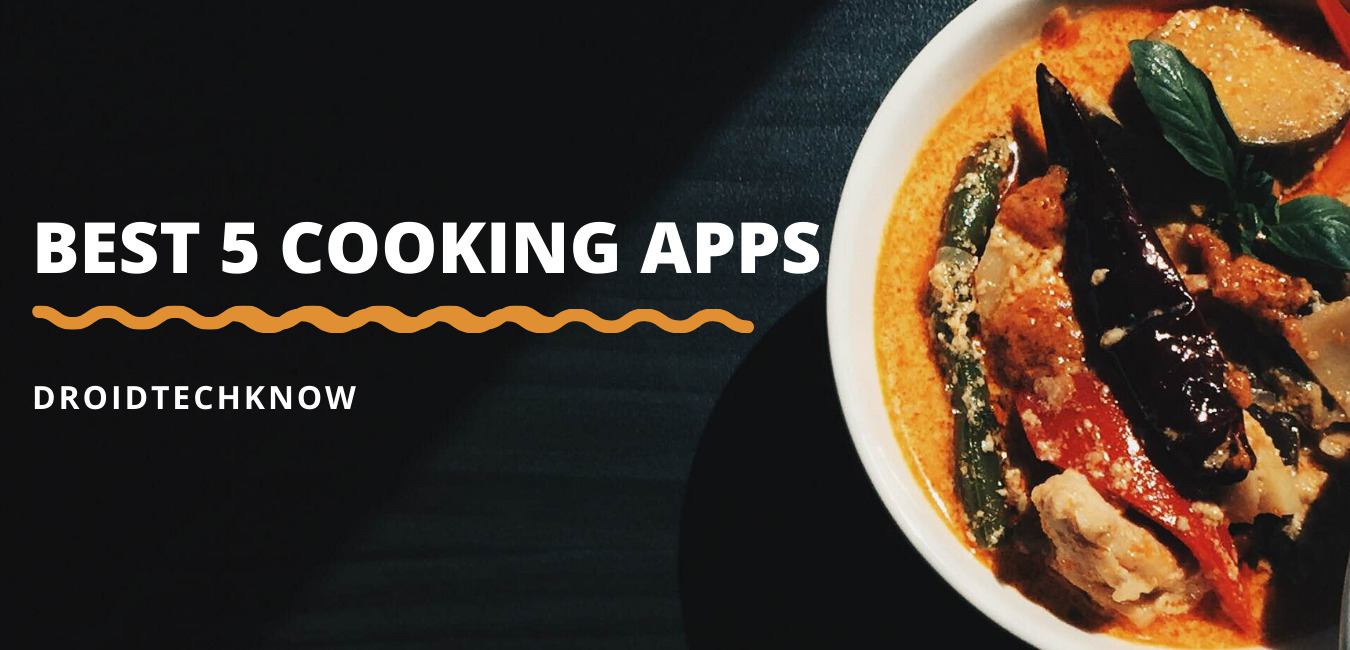 These cooking apps have gained millions of downloads during the lockdown. Learn to cook like a chef with a little help from these apps.The world is sitting at home more now. They have started living life between closed walls. There's a lot of options to keep yourself entertained.It is easy to use because everyone has a smartphone, and they can just download these best cooking apps.
Many people have found cooking their new therapy. Food enthusiasts and novice beginners, both are experimenting with food.With a little help from these cooking apps, they are discovering new recipes. These cooking apps have crossed more than 10 million downloads. They are available on Google's PlayStore and Apple's store. Let's take a look at the top 5 cooking apps, which are the most popular during the lockdown.
Must Read: 10 Best Gardening Apps For Android and iOS
List of 5 Best Cooking Apps for Android And iOS
Tasty- a colorfulcooking app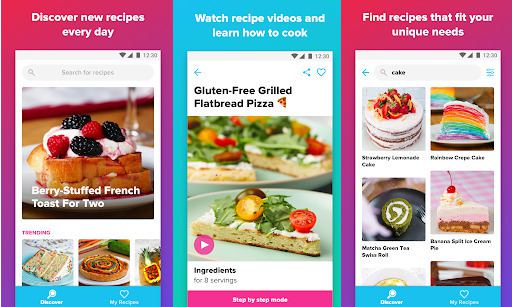 Tasty by Buzzfeed.com is widely popular amongst everyone- even if they cook or not. Their unique content is aesthetically pleasing and features tons of cooking content.
Recipies are their most dynamic shared content. Tasty usually also features cooking tips and tricks. Many users find hundreds of money-saving tips for the pantry brilliant.
Tasty offers more than 3000 recipes in their application. Learn to make American, Mexican, Italian cuisines, and more. A step by step tutorial is also on the app.
Many diet based recipes are available for the average user. A unique feature for the application is user-friendliness.
Tasty shows ingredients quantity in the metric system used by your geographical. Both pounds or kgs measurement is available.
They also make byte-sized short videos. It's available their social media platforms like Facebook and Snapchat.
Archana's Kitchen- multipurposecooking apps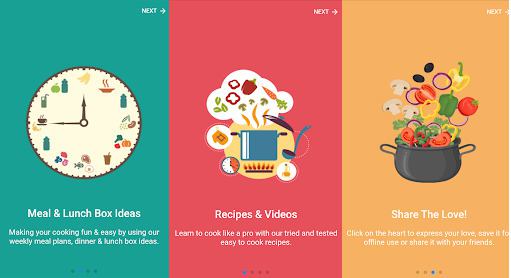 Archana's Kitchen features Indian cuisines and more. A wide variety of cuisine is available in the app to choose from the cooking book. As a user, you can learn to make South Indian dishes, or Gujarati snacks, and more. It is one of the bestcooking apps for students.
New recipes are surprisingly uploaded on the app every day. The cooking app shows real pictures of actual dishes. They randomly don't add fancy stock photos from the internet.
There are recipes based on the diet too. Sugar conscious, or patients who have diabetes can also browse friendly recipes. Archana's Kitchen also features lunchbox recipes, snacks, and more.
So you're gaining a lot of calories while you consume fantastic meals. Use fitness bands to track your calorie consumption, click here.
Yummly – personalizedcooking apps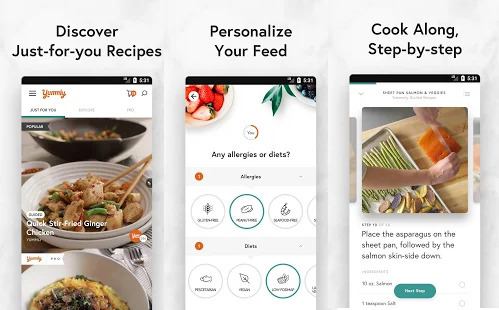 Yummly is your new cooking assistant. Just like the assistant knows the boss, this app will learn to know you. You will see a customized feed according to your interests.
The cooking apps list is incomplete without the mention of Yummly. The app features hundreds of recipes from the world's best chefs.
There are many guided steps by step process you can follow. You can cook along as you browse. That adds to the convenience of using the app. One thing that makes it unique from other cooking apps is aesthetics. We haven't seen anycooking apps with vibrant minimalistic colors yet.
The application takes into consideration your diet and allergies information. You can browse recipes that cater to your taste & health.
That's not all; you can build your shopping cart too for the missing ingredients.
That's an impressive technology that reads you. Also, check out how the tech world digitized healthy habits here.
Yum Recipes- Indiancooking apps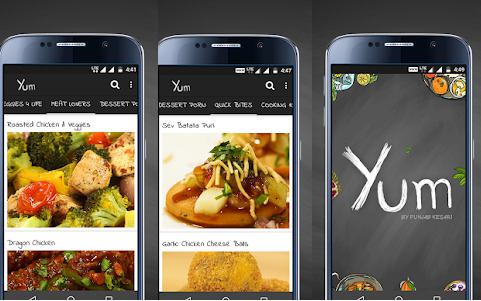 The media house of Punjab Kesari brings you Yum recipes. The app delivers recipes for everything yummy. Very simple, right! It even suggests the best cooking oil.
Yum, recipes offer a considerable gallery of easy food recipes that are easy to make. Quick to make with
readily
available methods makes this application unique.
There's a dedicated section for vegetarian and non-vegetarian recipes. They also feature an exclusive dessert section for your sweet tooth cravings.
Many tutorials are on the application. Chefs also make guest appearances. They teach the audience about tips and kitchen tricks.
Tarla Dalal Recipes – Asian recipescooking apps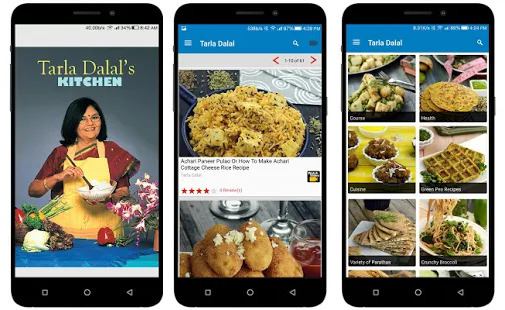 Tara Dalal is a name that's popular in the cooking show business. Tara Dalal has a YouTube channel with thousands of subscribers. Now, she's bringing all her recipes at your fingertips.
There are a whopping 17000+ recipes available on the app. There's a featured sectioned for vegetarian and non-vegetarian audiences. The cooking app has a pancake recipe, brownie recipe, and even pizza dough recipe!
They feature recipes of the day, which are currently trending. You can also plan a full course meal with the help of the app.
Breakfasts, lunch, dinners, and snacks options are available to view recipes. You can also interact with other users on this app, and be a part of the community.
So don't wait any longer. Get these best cooking apps and chop! We hope these cooking apps of 2020 will find a place in your cooking schedule daily. Our team personally loves the Tara Dalal app from the cooking apps list.