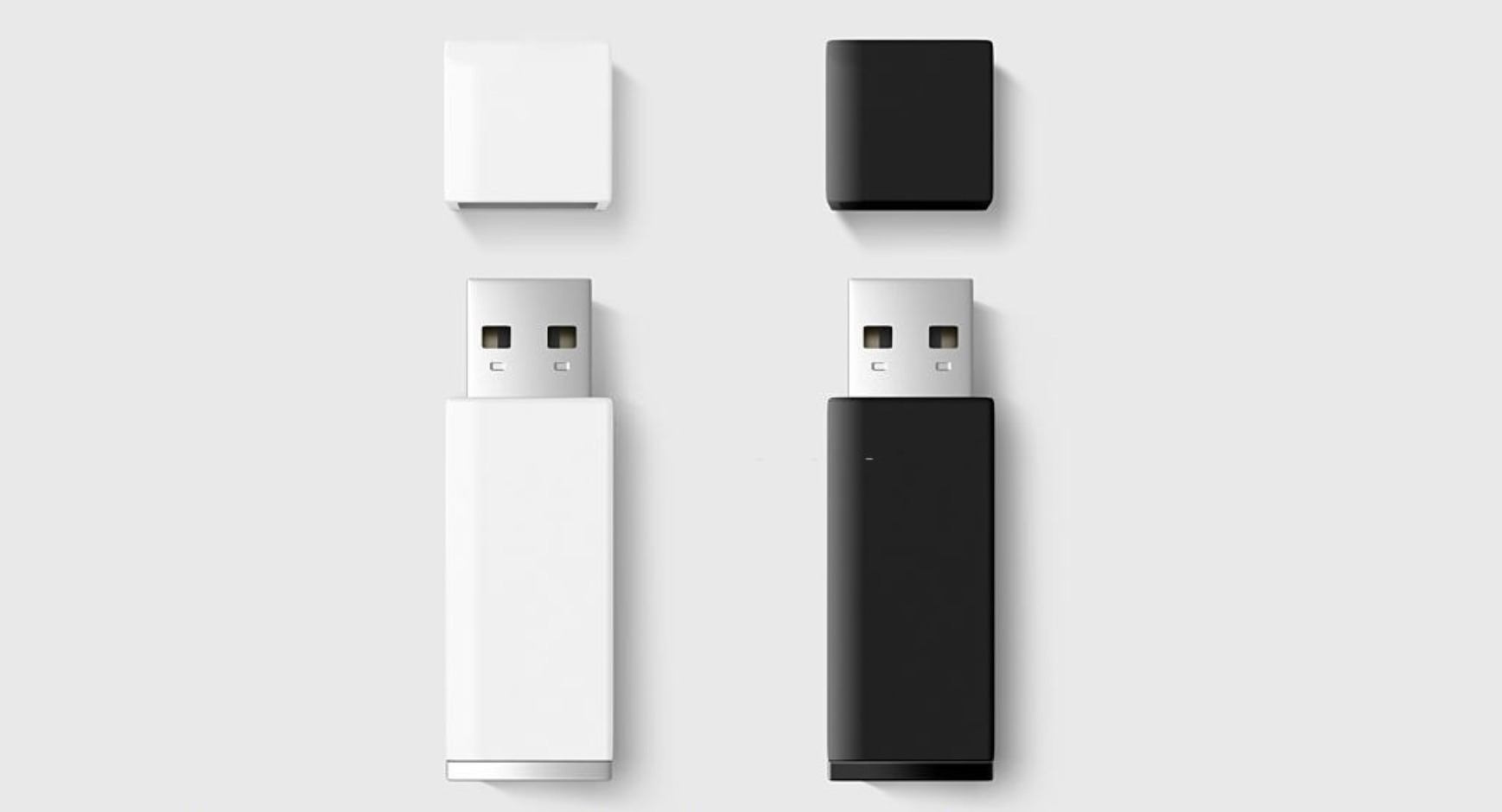 Today we have a list of best pen drives in India. We have best pen drive suggestions of all sizes variants. The pen drive sizes are 64GB, 32GB, and 128GB. We are giving our full review of all the pen drive with the price. Also, we mentioned tech details with pros and cons. You can find the buying guide for the pen drive in the end. We also made a FAQ section to solve your pen drive questions. Let's first answer a few basic questions on pen drives.
Owning a pen drive makes life easier. You can carry thousands of photos, videos, movies in your pocket. All you have to do is plug and play. You no longer need to charge a pen drive. Usually, cheap cost pen drives are available in the market. The price of a pen drive is between 500 to 3000 Rs. You can buy a pen drive in India at an affordable price online.
We are also listing pen drive 32gb size with the price of each pen drive. We are also listing a pen drive from a 64gb price to 16 GB price. We know businesses have different needs, and we mention pen drive 128gb also. Do not worry, we suggest pen drive 32gb price also.
Also Article: Best projector under 5000 in India
List of Best Pen Drives
What is a pen drive, and why should you buy one
A pen drive is an external device that stores data. In a pen drive, you can make a backup of your phone or laptop. A pen drive has a USB connection mode usually—fun fact: pen drive is an IBM 1998 invention. Also, a flash drive is another name of a pen drive. You can store movies, music, videos, and other files in a pen drive.
Let's begin our list of pen drives in India. The best pen drive of our listing is on Amazon, Flipkart, Paytm, etc. You can check it out to see the price too. We mentioned the full tech specifications, pros, and cons. A unique thing is we said the looks of the pen drive also. We know many of you want the most stylish devices, after all. Let's begin.
SanDisk iXpand Mini 128GB USB 3.0 Flash Drive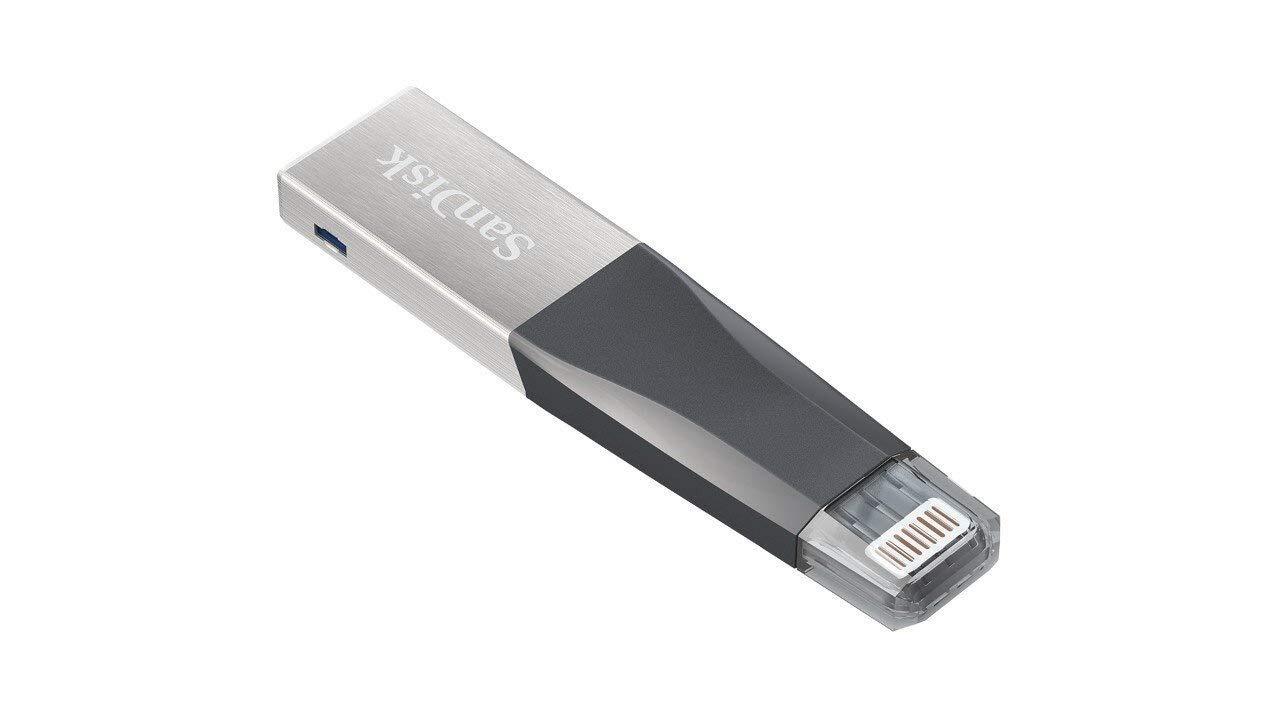 SanDisk is a popular name when it comes to a pen drive in India. It can pair with iPhone as well as PC. You can directly back up your camera roll. Also, watching popular-format videos from the SanDisk pen drive is accessible.
You surprisingly get two connectivity options with this pen drive. First is a lightning connector. Also, the lightning connector is a popular demand. And it works well all the time. Also, the USB 3.0 connector can link with Mac or PC computers. Hence, file transfer becomes easy.. You can choose to password-protect files for security.
You can plug directly into your iPad or iPhone. And, that's the power of technology. Hence, it is also our best iPhone flash drive 2020 suggestion. The device has a shiny finish. It is grey in color for stock availability.
Tech specs
Name of pen drive: SanDisk iXpand Mini 128GB USB 3.0 Flash Drive

Brand: SanDisk

Storage: 128 GB

Price 4000 Rs
Pros
USB 3.0

iXpand app

After-sales support

4K video playback and transfer

iXpand Mini direct link option is available.

Compact and portable

Fast transfer speed

128 GB of storage

iPhone compatible
Cons
4GB files and more cause problems.

All music files are not supported by this pen drive.
SanDisk Ultra Dual SDDD3-128G-I35 USB 3.0 128GB Flash Drive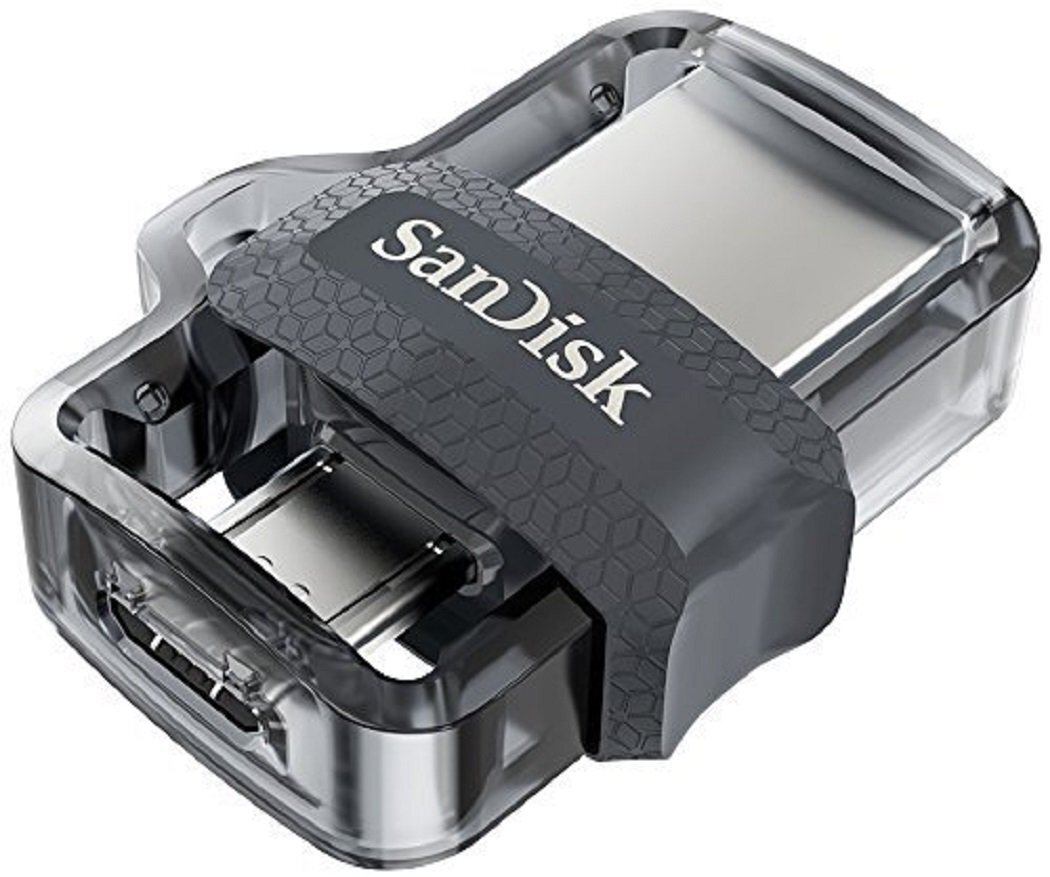 This SanDisk pen drive is a budget option.No other brand offers a powerful pen drive of 128 GB for so less cost. It is tiny and compact. It means you can carry it anywhere you want. By looks, it has a bulb-like blanket design. The design is such that it is easy to grip.
This pen drive use is easy to transfer content between smartphones and any computer. Also, it has a micro-USB connector. But that's not all. A USB 3.0 connector is at the other end.
Also, you get the SanDisk Memory Zone app for Android for free! You can do file transfer quickly and amazingly. There is no problem with large files and photos. Sometimes movies may lag, but it is okay. What do you want from a budget pen drive? It is in our list of the best pen drives for 128 GB size.
Moreover, its Memory Zone App can link with your smartphone without any problem. The pen drive comes with a safety option also. It means your data is safe and secure.
Tech Specs
Brand: SanDisk

Storage: 128GB

Name of pen drive: SanDisk Ultra Dual SDDD3-128G-I35 USB 3.0 128GB Flash Drive

Price: 1500 Rs
Pros
Easy-grip option.

OTG support.

Compact and slim.

Comfortable design.

Sleek looking.
Cons
The price is higher than the others.

Movie playback may lag.
HP USB 3.0 64GB Flash Drive – X740W

HP is a globally famous brand. The HP brand is renowned for its laptops, PC, pen drives, and more. Today it's HP USB 64BG pen drive is also available and popular. At first looks, this pen drive has a sleek and shiny appearance. So whoever is a fan of good looks can buy it. This pen drive has a USB 3.0 port, which is fast.
It is ultra, slim, and easy to fit into the pocket. Files support are HD videos, high-resolution photos, and more. It also has a cap-less design, so that you do not lose caps of pen drives. You can live freely without the fear of losing your pen drive.
The device is small in size but offers massive 64GB storage. It is highly impressive in the market. It is the best selling pen drive on Amazon India. Just like it's size, the price is small too. A grey color version is available on Amazon or Flipkart for just 900Rs. You should buy it on one of the Flipstart sale days on Flipkart. Alternatively, you can buy it on special Amazon Sale days for a very less price than MRP.
Tech Specs
Brand: HP

Name of pen drive: HP USB 3.0 64GB Flash Drive – X740W

Storage: 64 GB pen drive

Price: 900 Rs
Pros
Sleek metal design

Budget-friendly price for college students

No cap design

USB 3.0 support
Cons
No special security feature

A heating problem in the pen drive
Strontium Ammo 8GB 2.0 USB Pen Drive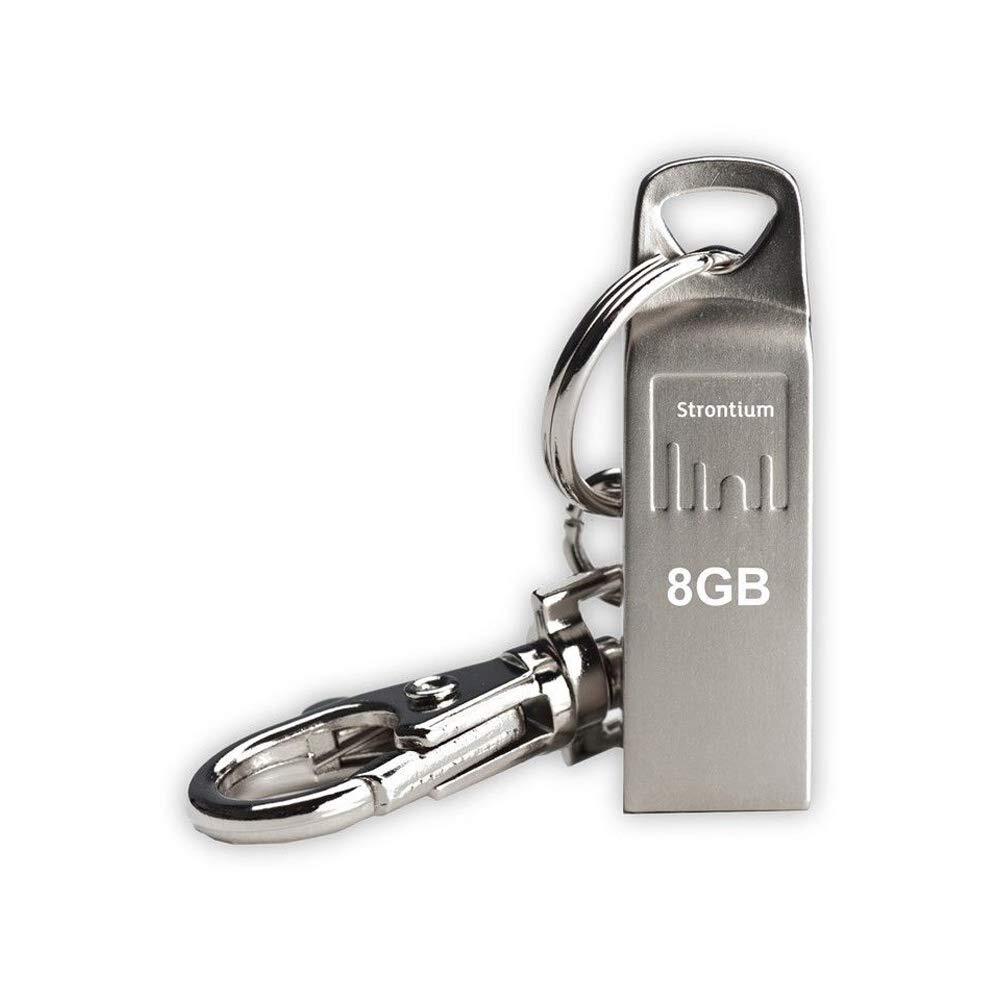 Strontium makes world-class pen drives. This pen drive is an 8GB storage pen drive in our list of best pen drives in India. By looks, it's not so sleek. But when you talk about speed, it's fantastic. The Strontium Ammo Pen Drive performance is robust, like ammo. Hence, its name is justified. This 8 GB flash drive has a direct connection option, without a cap. Again no cap means you won't lose it. So it's okay for casual use for students and small businesses.
The silver Strontium Pendrive has a high-performance guarantee. It has universal USB support. Also, you get multimedia playback even while traveling. This means aesthetics without compromise on performance. A simple "plug and play" works fine when you transfer files. Firstly, you can connect the pen drive to your pc easily. The silver color pen drive is available online for just 350Rs. Also, it is one of the best pen drives under 500Rs. You can buy it without second thoughts. Strontium is a trust-worthy brand, and you can try it. A 32 GB variant is also available for this Strontium Ammo pen drive.
Tech Specs
Brand: Strontium

Name of pen drive: Strontium Ammo 8GB 2.0 USB Pen Drive

Storage: 8GB pen drive

Price: 350Rs
Pros
Budget-friendly pen drive.

Silver stylish design

Universal support

Strontium brand is globally popular
Cons
No cover or cap

There is no lightning speed option

No privacy app or software
Kingston DataTraveler 16GB USB 3.0 Flash Drive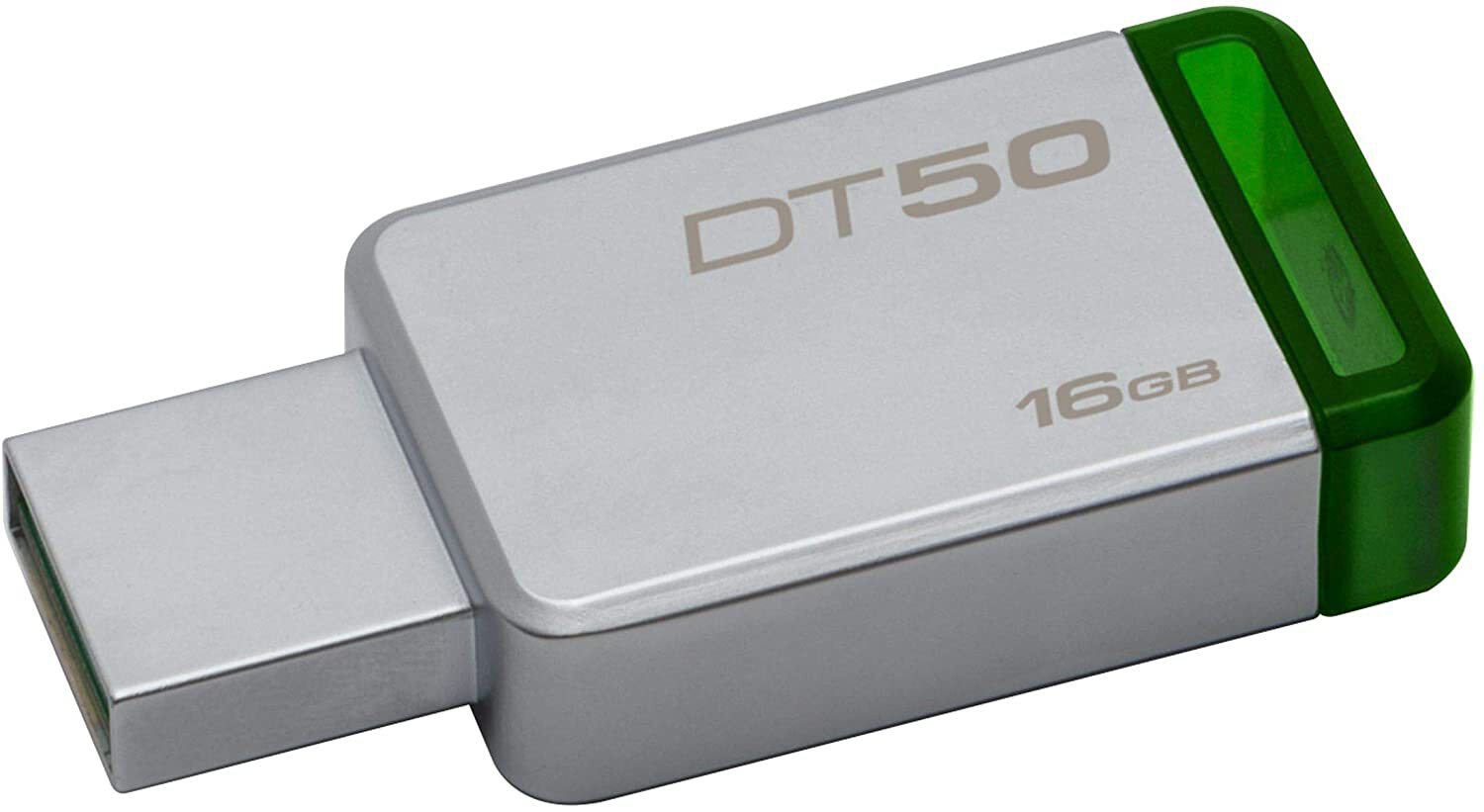 Kingston pen drive is one of the best in the market. The Kingston company pen drives have high ratings online. The 16 GB variant we are listing today is an Amazon bestseller. You can also buy the 128 GB variant if you have the budget. By the looks, this pen drive is made of plastic body.
There is no cap on the pen drive. So you have no fear of losing its cap while working. It is a famous pen drive for college students. The reason is simple, it is a cheap cost than others. Also, it gets the job done. There is no second thought when it comes to buying this Kingston pen drive. The device is compact and is a USB 3.0 flash drive. The USB 3.1 speed is impressive and can transfer files with high speed. It is available in a white color body with a colorful band at the top. You also get a five-year warranty on purchase. Sales support will also guide you if you have any problems.
Tech Specs
Brand: Kingston

Name of pen drive: Kingston DataTraveler 16GB USB 3.0 Flash Drive (Silver and Green)

Storage: 16 GB and 128GB

Price: 500 Rs average
Pros
Budget-friendly price.

Box design that's easy to carry

Amazon bestseller

Five-year warranty

After-sales support

USB 3.1 speed
Cons
Plastic body built

Slow speed reviews

Sometimes the heating problem is there
Pen drive buying guide
As we said, we have a pen drive buying guide. Let's solve this problem you may face while buying a pen drive. We hope it answers your questions before you ask them. Here are the details of our buying guide.
Understand why you need a pen drive. If it's just for casual use, you can get any speed transfer rate pen drive.

Read reviews online. It will help you decide which brand pen drive you should buy.

Storage space. See what storage speed is okay for you. If you need to store movies, look for ample storage space pen drives.

Transfer speed. It is again depending on your use. If you are an office employee or business owner, buy a high-speed pen drive. It will make work-life easy. You will also save time at work!

Safety and security software. Check if the pen drive offers any safety software. If you need to save data that should be private and secure, get a pen drive accordingly.
Must read Article: How to use Diskpart to Format a Storage Drive using CMD
Frequently asked questions (FAQs)
Which is the best pen drive?
There are many best pen drive options available. Scroll up to read out the list.
Is a pen drive and flash drive the same?
Yes, pen drive and flash drive the same thing.
What are the pen drive and its uses?
A pen drive is a storage device. It has many uses, like storing files and data.
Which 64 GB pen drive is best?
You can buy an HP 64GB pen drive and it's the best.
Which Pendrive is better HP or SanDisk?
SanDisk pen drives are better than HP as they are pocket friendly and have high transfer speed.
Which pen drive is faster?
The SanDisk pen drives are usually the fastest.
How much does a pen drive cost?
Different pen drives have different costs. For an 8GB pen drive, price is as low as 350 Rs. For a 128GB pen, the drive price goes up to 4000 Rs.
Conclusion
Pen drives are handy to store data safely. Pen drives are also easy to carry around. With the help of pen drives, you can quickly transfer files and photos. Firstly, there are many pen drives in the market for many brands. Many size pen drives are in the market like 8GB, 16GB, 32GB, and even 128GB. The price range is varied for every pen drive on Amazon. Select your use of pen drive and read reviews online before you buy one. Come back again to learn more secret tech tips and tricks! Keep smiling!