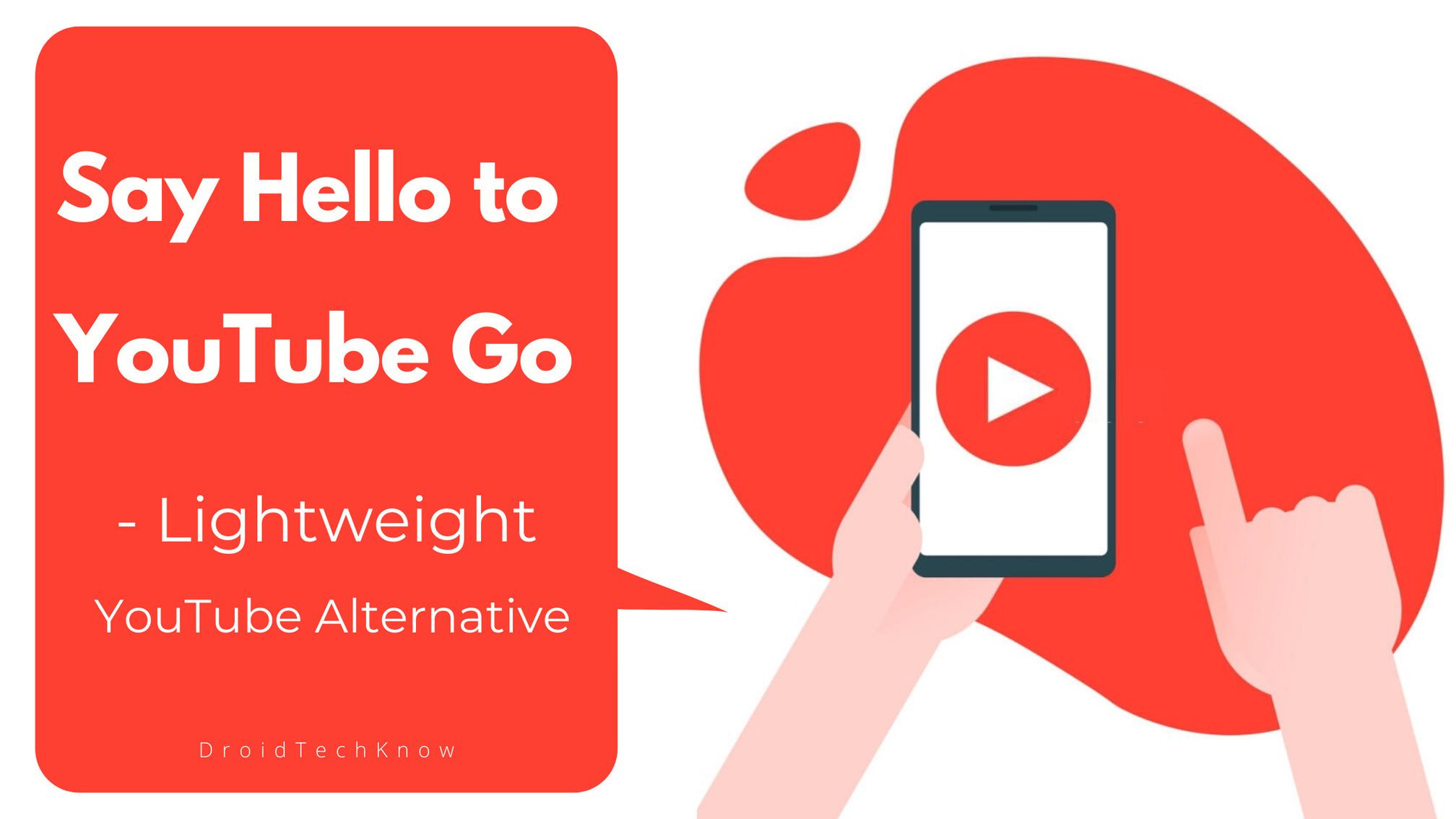 Even though we all are perfectly equipped with YouTube, we can't help but look for alternatives that make up for its shortcoming. One such option is Youtube Go. In this article, we'll tell you about this youtube alternative, and why you should definitely keep an eye out for it.
YouTube Go offers a variety of new features and easy to operate interface. It's also free of cost and easy to download, more reasons for you to try this lightweight Youtube alternative for yourself. So if you thought that Youtube has all that you need, YouTube Go might change your mind.
Youtube Go's main goal is to let the users watch videos without any distraction or complexity and with an easy interface. Download videos for offline viewing, keep a check on data usage and consumption and easily share videos sharing. If that sounds like a media player app of your choice then Youtube Go is for you.
Related Article: NewPipe App - Know More About This Youtube Alternative
Know More About YouTube Go App
YouTube Go is a free, lightweight media player app. This project was launched by YoutTube under the "Next billion" India program in 2016. This APK was created taking note of the bandwidth availability and usage pattern of the majority of online users and YouTube consumers in India. It can also be seen as a more toned down data-friendly version of its counterpart Youtube. As it was designed keeping in mind a lesser data-consuming interface. Not only that, but it also allows users to download video content for offline viewing, a feature that YouTube lacks. It also offers a great deal of customization to its users, as you control everything from how you view the video to what quality you want to save it in.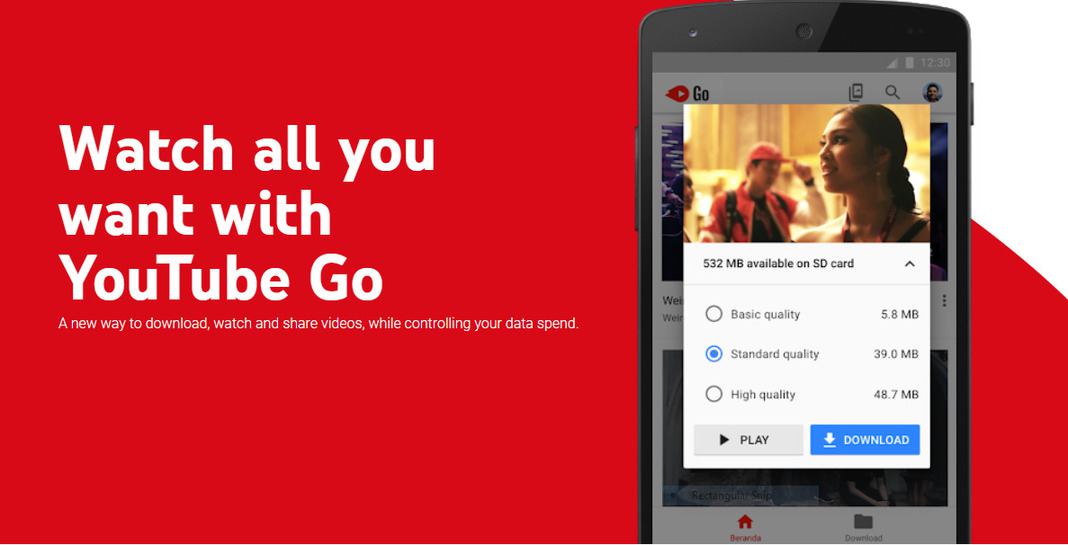 YouTube Go Offers
Offline viewing and downloading

Video Preview

Offline sharing

Low data consumption

Monitor data and storage consumed by each video

Inbuilt language changing feature
YouTube v/s YouTube Go
Youtube Go App is a lightweight version of Youtube. It works on less bandwidth than youtube and can function buffer-free on 2g data also. It makes features even more accessible as they don't get buried under complicated settings. One key difference is that YouTube Go is only available for Android users.
Must Read: YouTube Vanced- everything you need to know About it
YouTube Go Features
It offers preview video snippets, to help users decide whether it's worth viewing and downloading. The preview gives you an idea of what to expect and can be accessed when you tap on a thumbnail.

YouTube Go App also lets you choose the resolution when saving or viewing videos. You can check out the file size of each quality of each video, to decide which one to go for depending on your internet availability and connection strength.

It has a popular and trending feed on its home screen to help you discover new and fresh content daily. You can furthermore even remove videos showing on the home page if it doesn't suit your preferences.

One of its best features is to share videos with friends nearby option, which doesn't require any data. All you need to do is make sure that the person you're sharing the video with also has YoutTube Go. Then you can easily share and view videos in offline mode.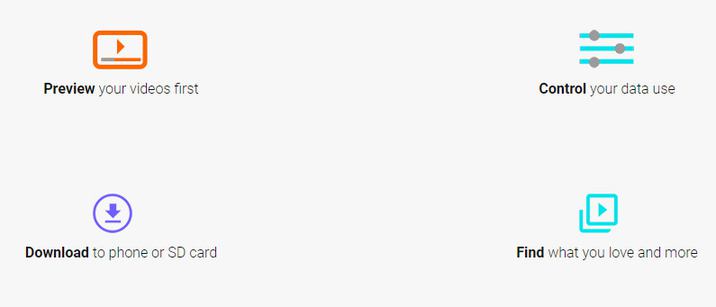 Download Youtube Go APK
The youtube Go APK is available on different platforms. So you can search over Google and download the Youtube Go APK and install it in your Android device or you can download the APK from here. For installing third-party apps, First, you need to allow unknown sources from the mobile setting. If you don't know how to allow unknown sources in android devices then click here.
Say Hello to Youtube Go!